Homemade demi-glace sauce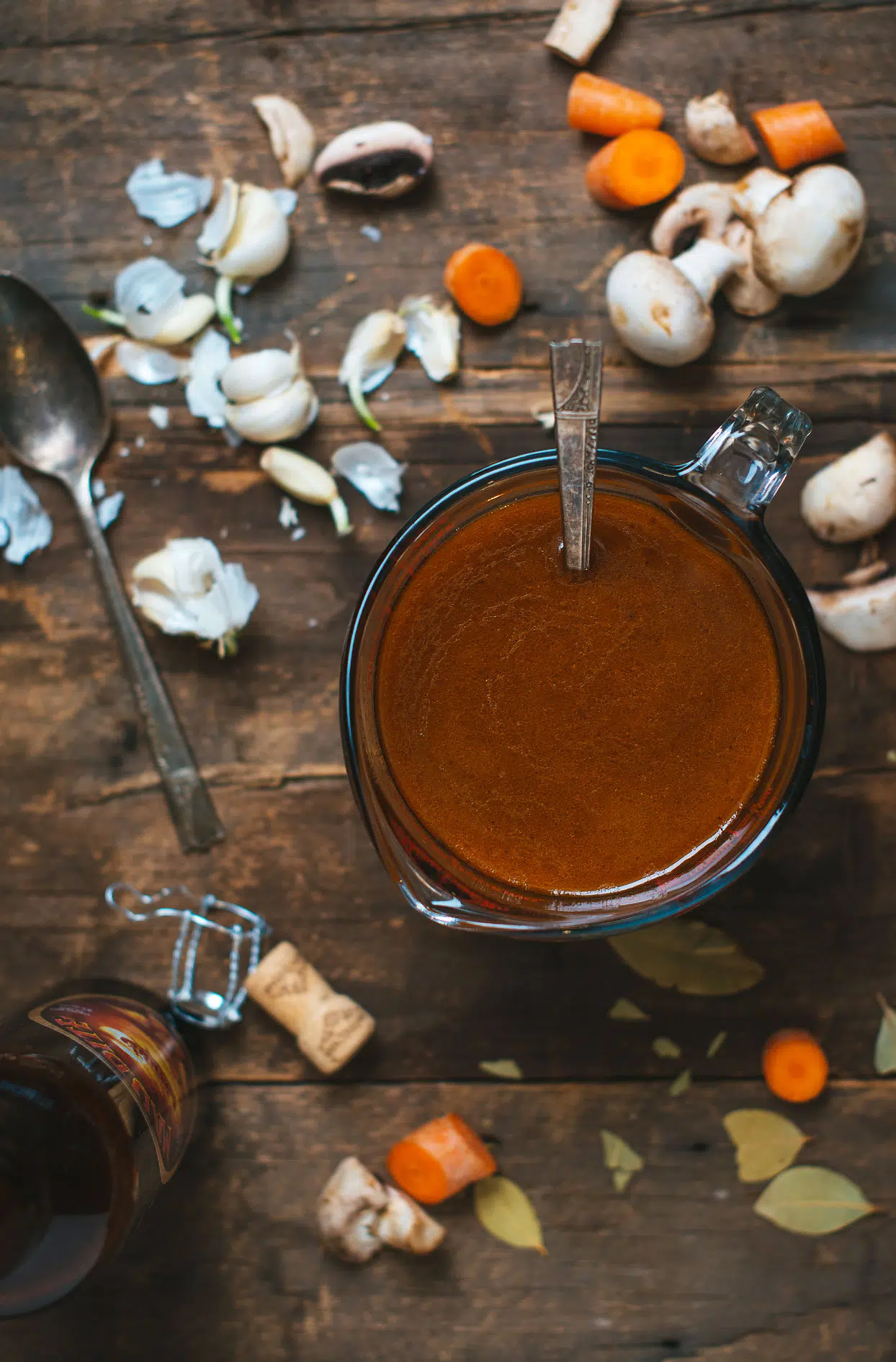 Preparation

15 min

Cooking

1 h 20 min

Servings

2 cups

Freezing

Absolutely
This homemade demi-glace sauce is a MUST in your kitchen! It is very simple and filled with amazing flavors. For the demi-glace with Maudite beer version (created for the duck confit poutine and beer cheese), simply replace 1/2 cup of water with beer!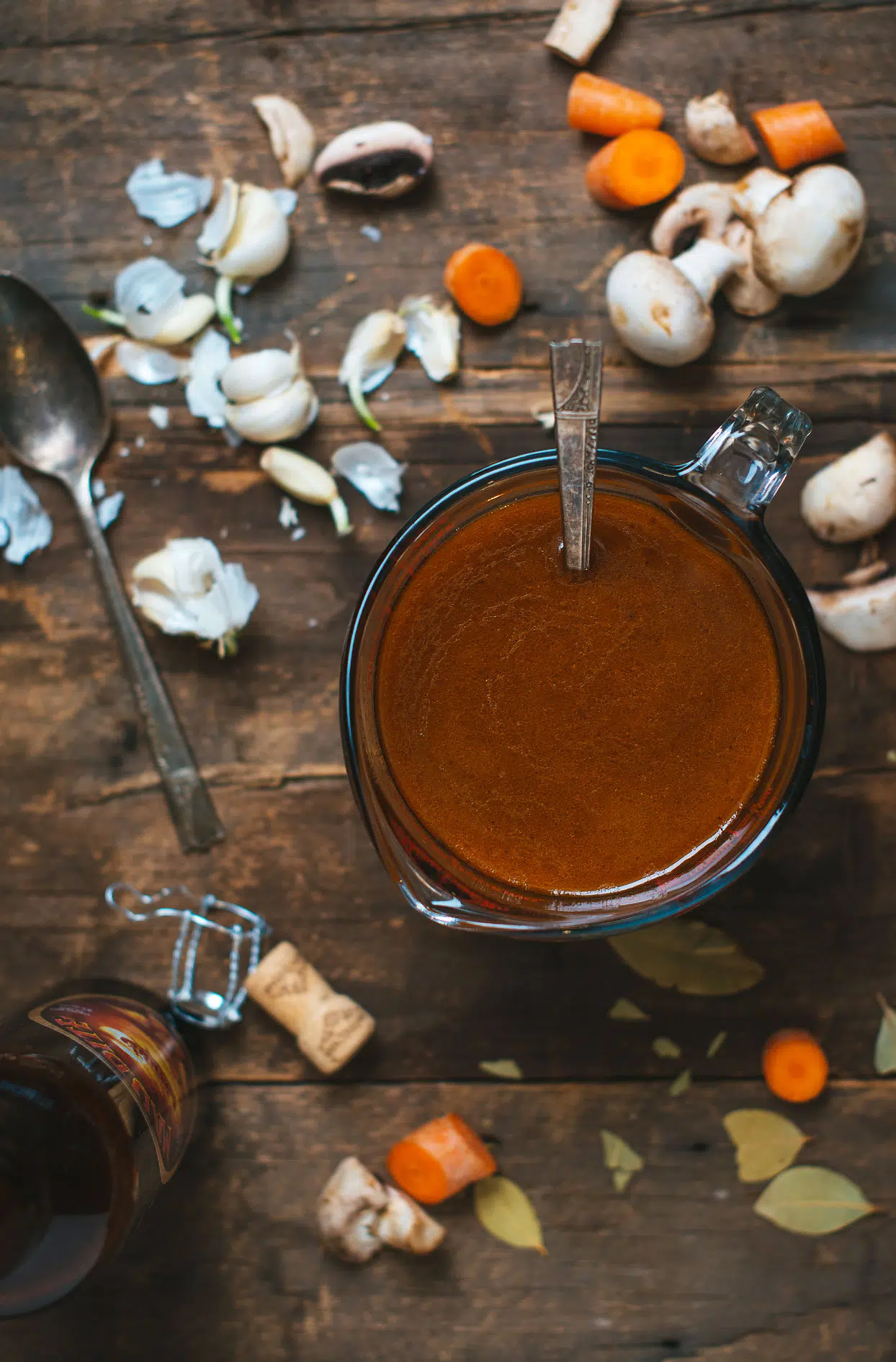 Ingredients
2 tablespoons canola oil
3 beef soup bones
3 full chicken wings or 2 chicken thighs, bone-in
1 1/2 cup white mushrooms, coarsely chopped
1 big carrot, coarsely chopped
1 garlic clove, chopped
1/2 tablespoon tomato concentrate
1 bay leave
1 fresh thyme sprig
1 1/4 cup dry white wine
2 1/2 cups water
6 cups veal broth
1 big tablespoon corn starch, diluted in a bit of cold water
Preparation
In a big sauce pan at medium temp, heat the canola oil. Add the bones and chicken then cook until very golden on all sides, about 20 minutes. Stir often.
Add the mushrooms, carrot and garlic then cook while stirring often for 10 minutes in order to caramelize it all!
Add the tomato concentrate, bay leaf and thyme then cook for another 3 minutes.
Add the wine and the water ( and the beer if you are doing this version ) then bring to a boil. Scrape the bottom to release all those flavors! Simmer for 20 minutes so that the liquid reduces by 2/3.
Add the veal broth and simmer for another 25 minutes or until it reduces half. Remove the fat that is chilling out on the surface.
Add the corn starch and cook for a couple of minutes more so that the sauce thickens. It must be thick enough to stick a little to the back of a wooden spoon!
Remove from heat and filter many times with a fine filter.