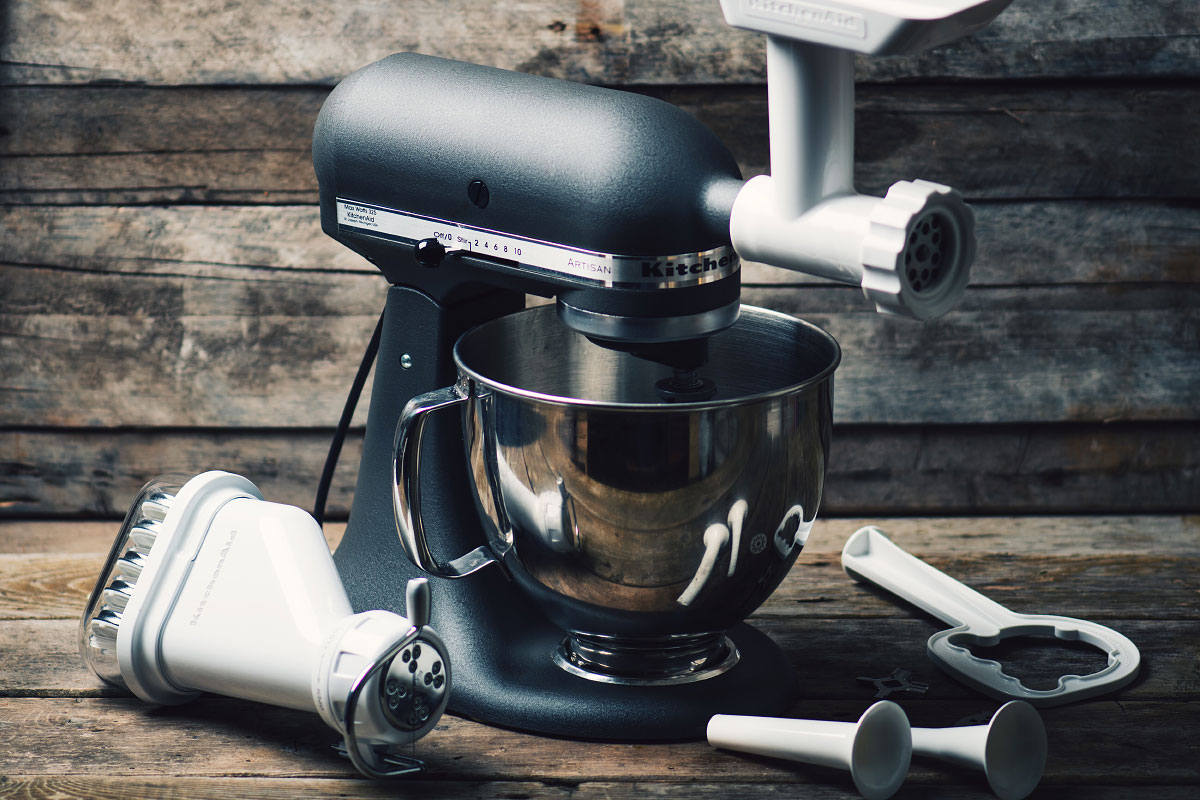 I tested for you
The famous KitchenAid and its attachments
20 February 2018
Ahhh the famous KitchenAid! As you know, you can buy a TON of accessories to plug on this machine. There are some good and some bad ones. I do not have them all (because it costs a lot), but I have several.
Let's start with the beast. I've had the ARTISAN model for over 2 years and believe me, I use it VERY often. A real war machine that is always ready to help me cooking. Whether it's for fresh pasta or homemade sausages, this KitchenAid model has clearly opened up a world of possibilities. It is heavy, solid and even available in 20 colors. I like the swivel head which gives access to the bowl without removing it. These machines are relatively noisy though. Not much to do on about that!
The ARTISAN model comes with a regular whip to make whipped cream, a flat whip for glazes and even a kneading hook, perfect for your fresh pasta or pizza dough.
Other than its noise, I have absolutely nothing negative to say about this model. In addition, Food & Wine magazine says that the Artisan model is the best buy compared to others. It is the one who will last the longest according to them. I tend to trust them.
On the other hand, if you often make bread and knead life with your machine, you are better off with the PROFESSIONAL 6 model. It has a 575W motor that will be more suitable for your use. In addition, the PRO 6 model is cheaper than the Artisan on Amazon! I'm not sure I understand but HURRY UP and go buy it!
KITCHENAID ARTISAN – 450$ (http://amzn.to/2sE0HGX)
KITCHENAID PROFESSIONAL 6 – 380$ (http://amzn.to/2GsOvLb)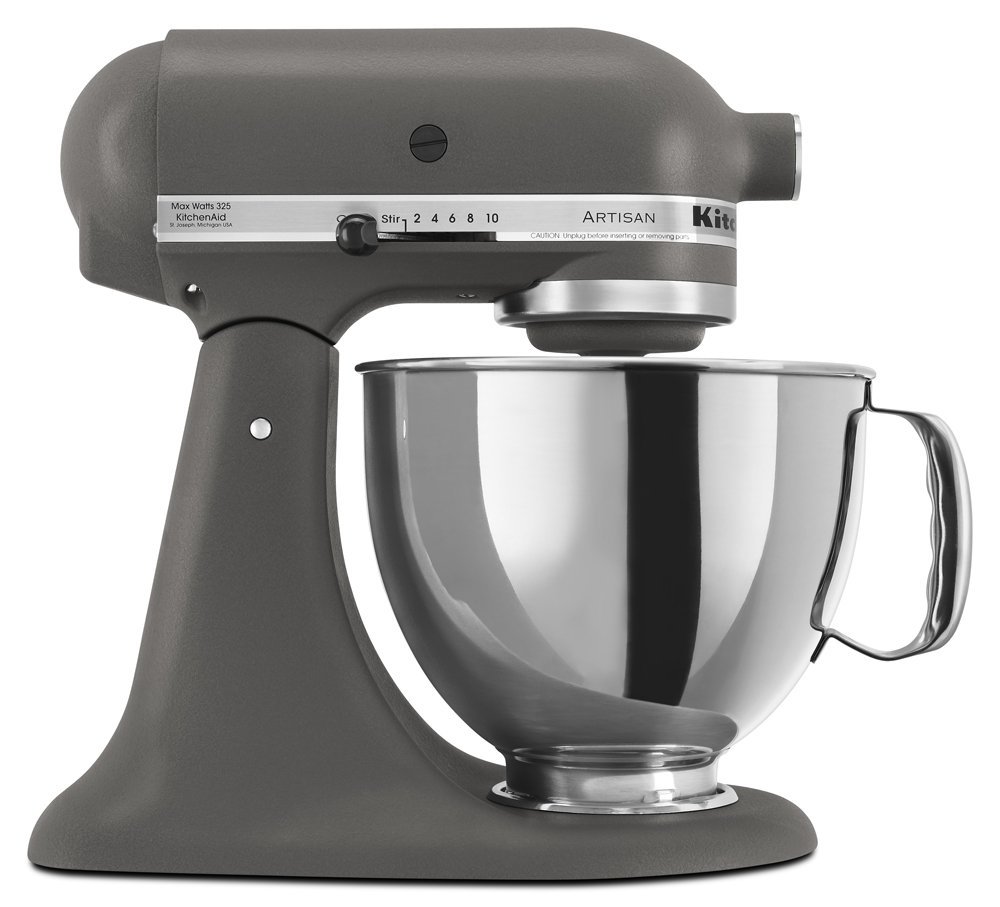 KitchenAid Artisan - 450$ / Photo credit : Amazon.ca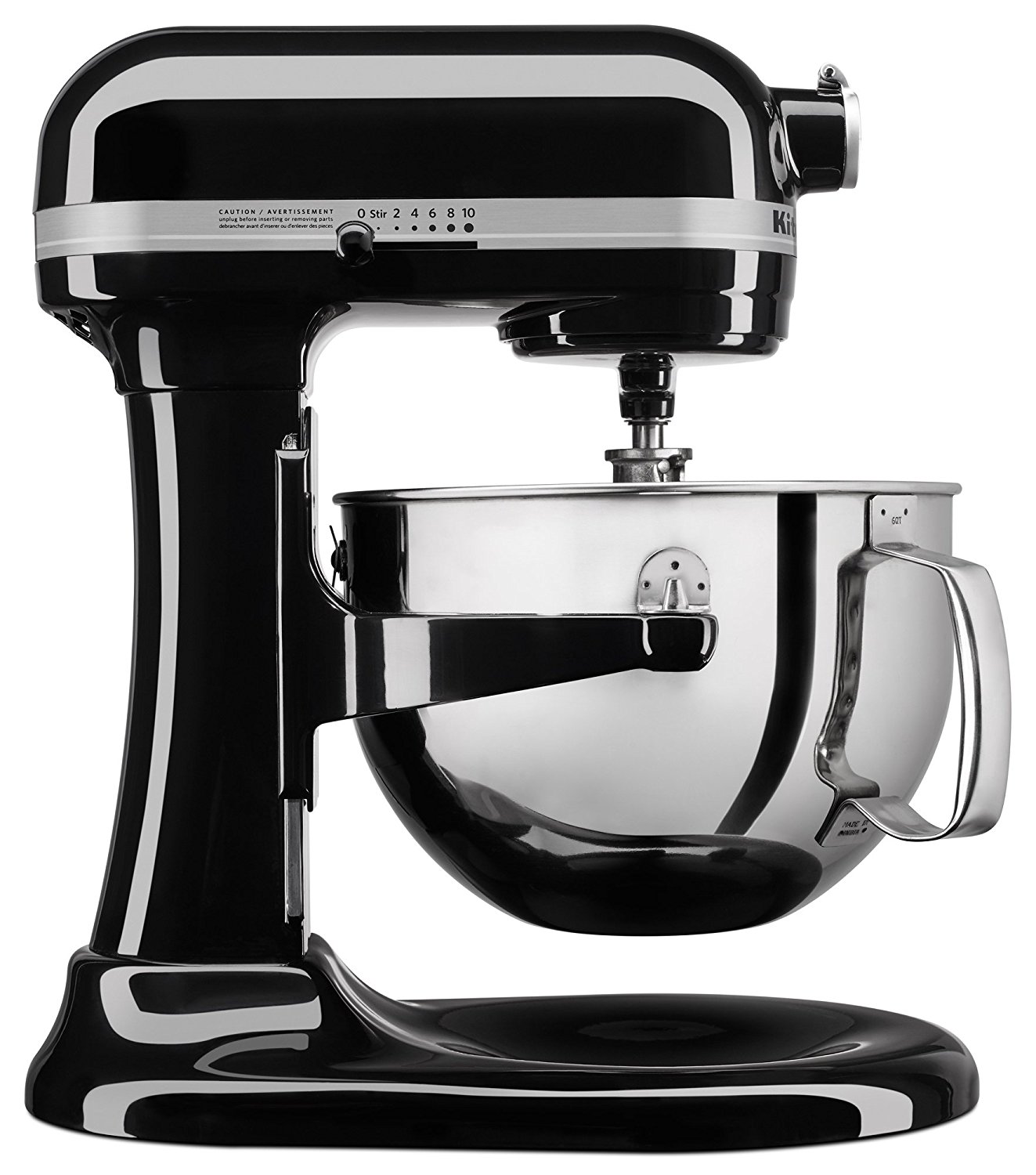 KitchenAid Professional 6  - 380$ / Photo credit : Amazon.ca
___
THE FAMOUS ATTACHMENTS
Now, let's talk about extensions.
I bought the KSMPCA kit, which consists of the pasta roller and the fettuccine cutter. In my opinion, I don't think that the fettucine attachment is essential. It's fine, but not enough to invest. Buy a good knife instead and cut your pasta to the desired width.
If you want it absolutely, the kit of 3 is cheaper compared to the kit of 2 … We are talking about $179 (pasta roller + fettuccine cutter + spaghetti cutter) VS $ 199 (pasta roller + fettuccine cutter) !
KITCHENAID 3-Piece Pasta Roller & Cutter – 180$ (http://amzn.to/2sEfK3b)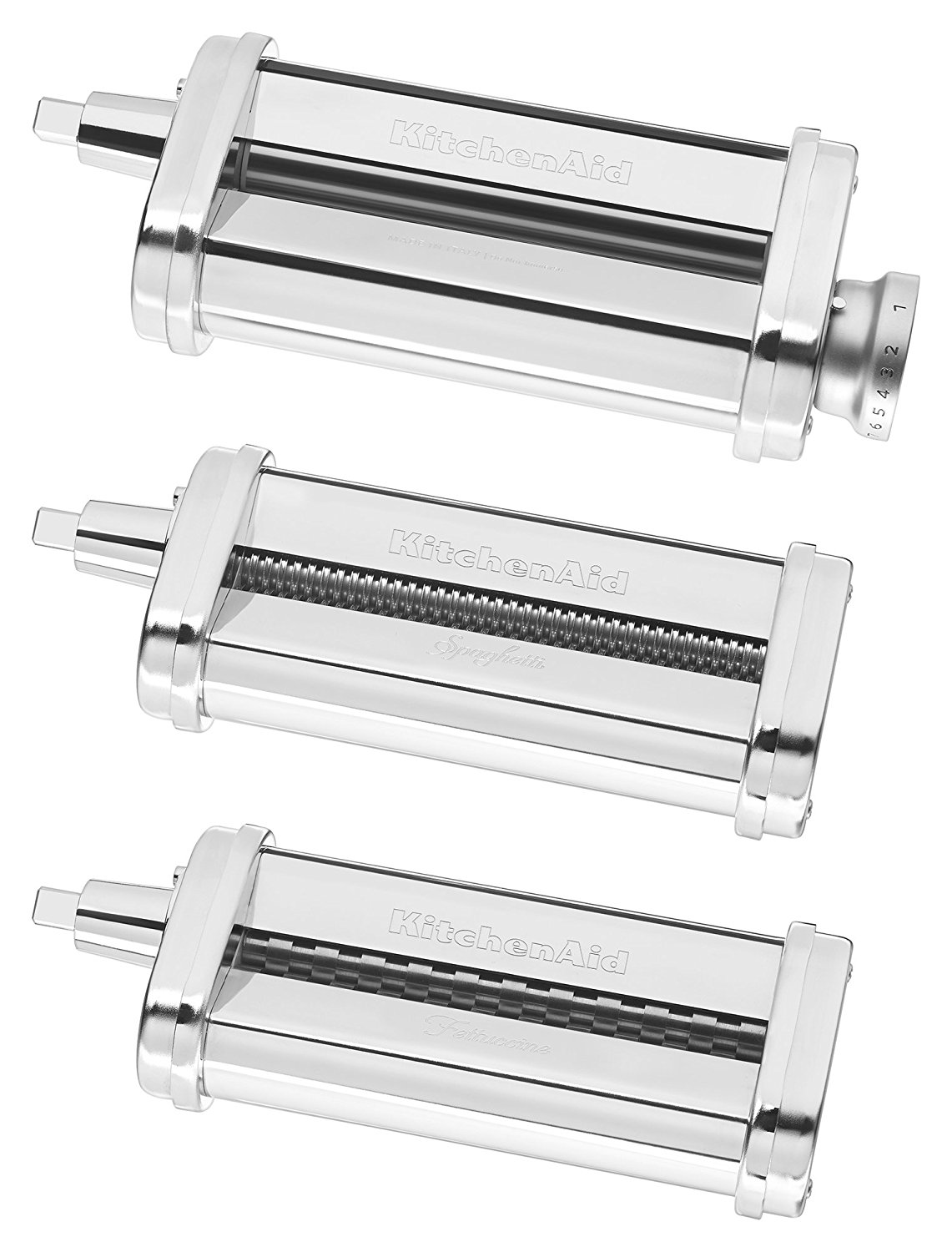 KitchenAid 3-Piece Pasta Roller & Cutter - 180$ / Photo credit : Amazon.ca
___
KITCHENAID PASTA ROLLER – 112$ (http://amzn.to/2CvWG6Q)
Otherwise, the roller alone is $112, which I strongly suggest. Start with this extension and you will see later if you really like to make your fresh pasta.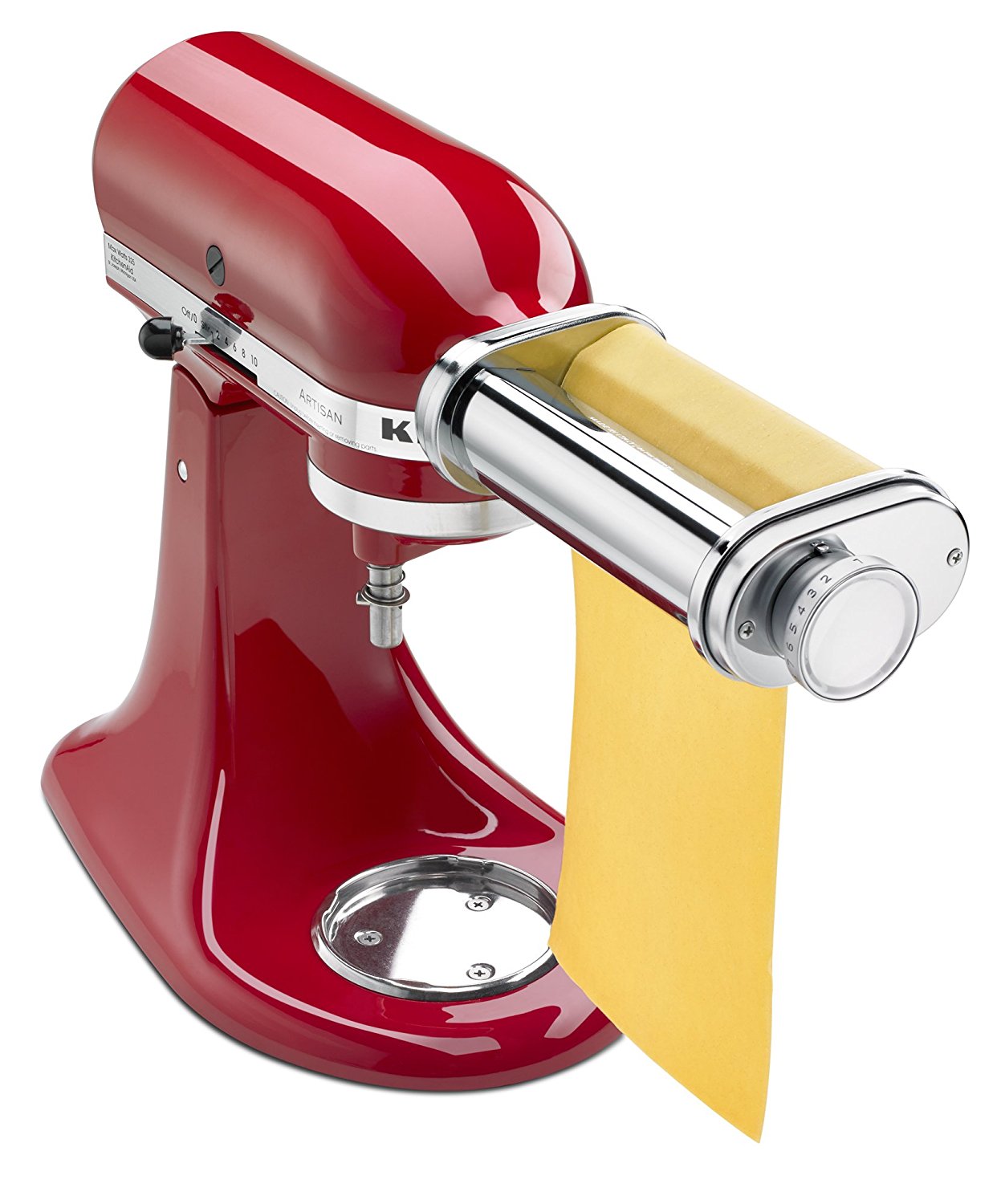 KitchenAid Pasta Roller - 112$ / Photo credit : Amazon.ca
___
PASTA PRESS – 189$ (http://amzn.to/2Gs0vN2)
Are you addicted to fresh pasta? I understand. Here is the extension you need, the pasta press !!! By the way, it's REALLY cheaper on Amazon than at Canadian Tire…
As mentioned in my live, the machine really does the job. It's so easy to make pasta with this little thing! On the other hand, it makes spaghetti slightly too big for my taste and rigatonis too thick, but HEY, maybe it is me who is now too fancy. It's not easy to make fusilli either, but I think I just need more practice.
Basically, I recommend this extension. It is is strong and cleans itself relatively well.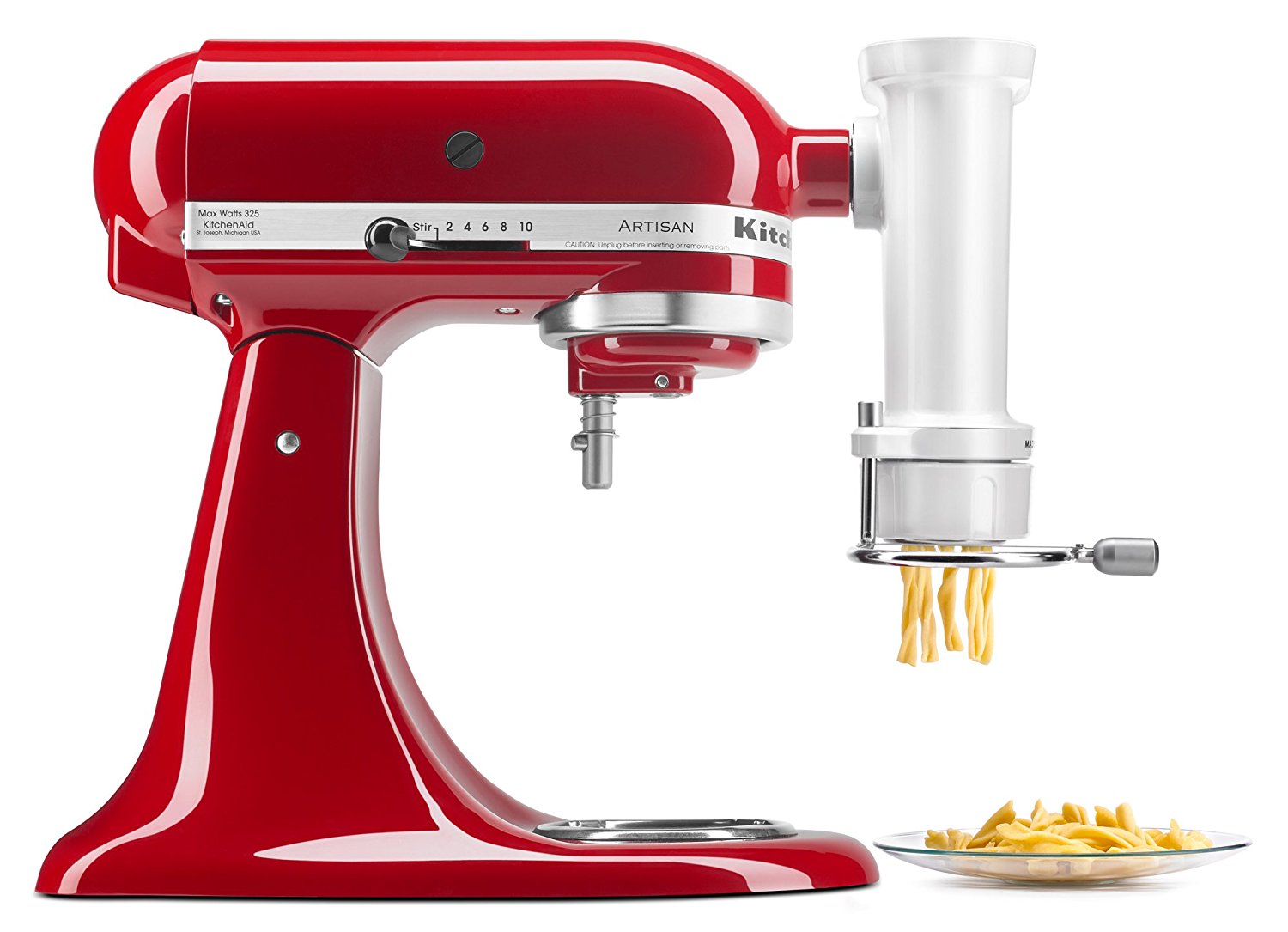 KitchenAid Pasta Press - 189$ / Photo credit : Amazon.ca
___
FOOD GRINDER  – 90$ (http://amzn.to/2Ffxzbx)
Really, but REALLY the best attachment. I use it to make ground meat and even to grate cheese. When I make my sausages, I buy a big piece of meat that I grind afterwards. Super easy to wash and even goes in the dishwasher.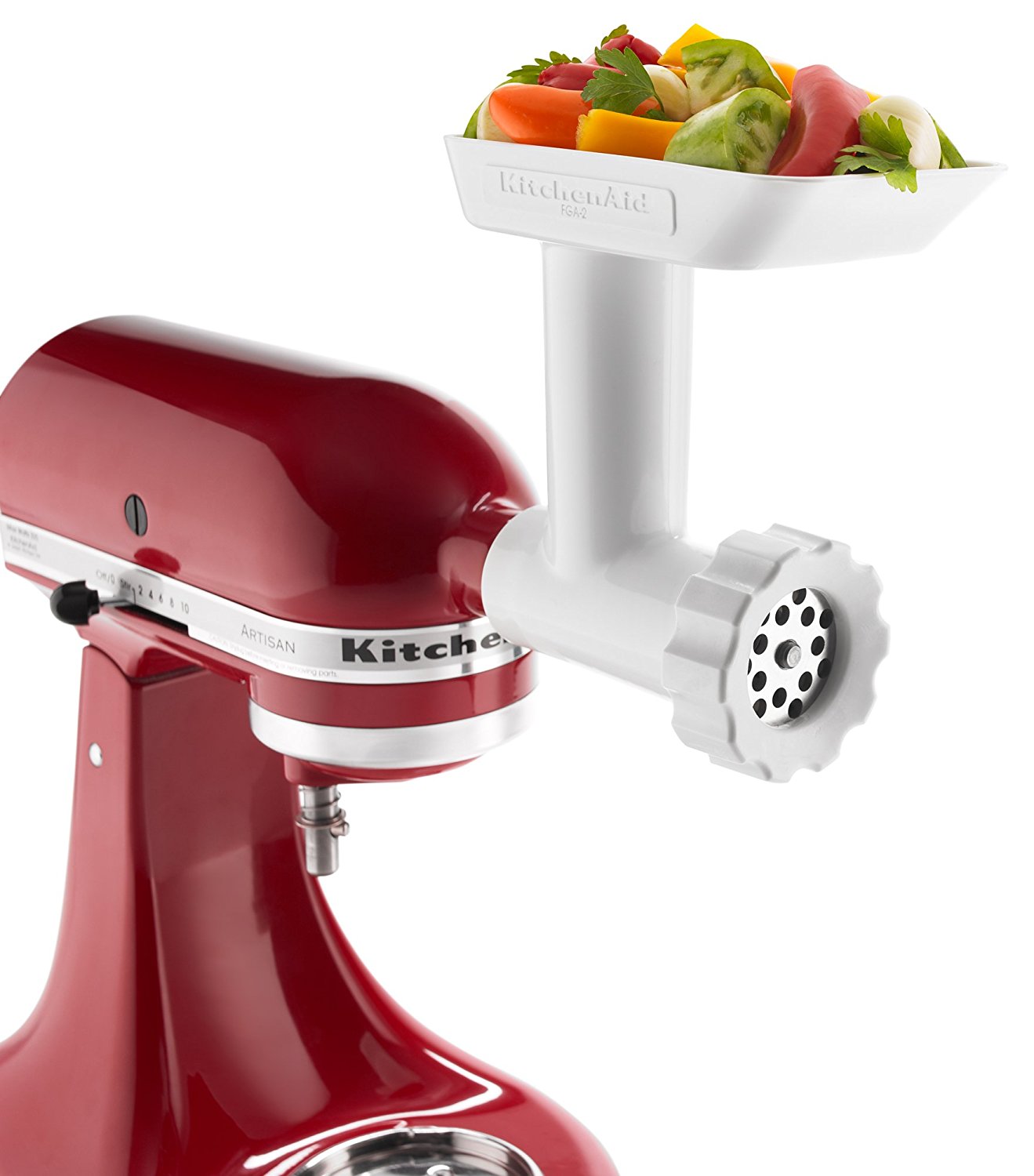 Food Grinder - 90$ / Photo credit : Amazon.ca
___
SAUSAGE STUFFER – 20$ (http://amzn.to/2sDMI41)
This extension does the work, but barely. You will push 4kg of sausages in 1 hour, and even there! You will have to push the meat back into the mill, which forces you to grind the meat again. Forget the beautiful texture and especially forget the project if you want to put large chunks of apples or duck in your beautiful sausages. If I were you, I would invest in a real sausage stuffer. I love mine! I will soon make a video to compare the both method.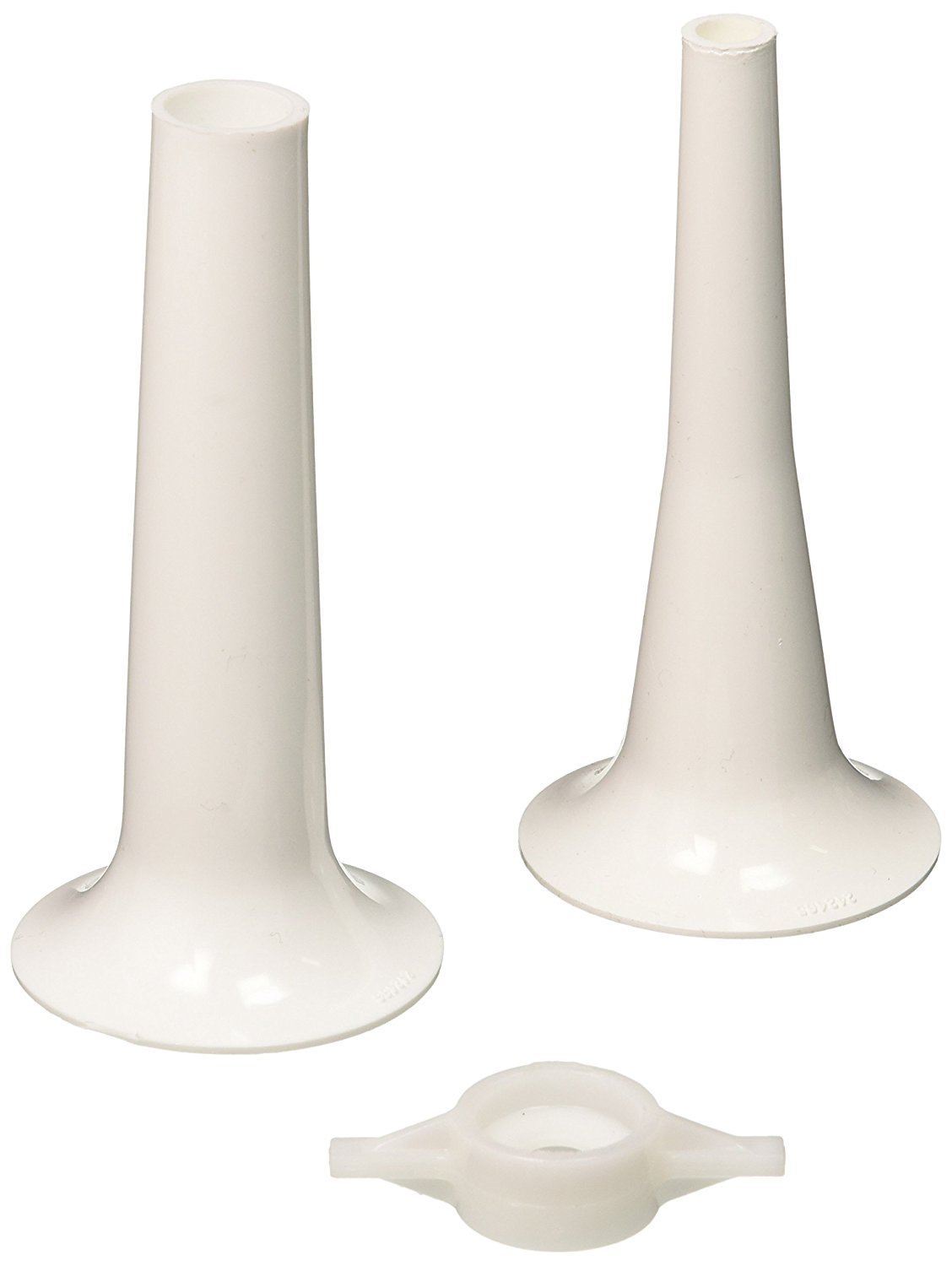 Sausage Stuffer - 20$ / Photo credit : Amazon.ca
ICE CREAM MAKER – 117$ (http://amzn.to/2ETcNkq)
Okay honestly, I have not tested this attachment yet. But here's what I can tell you about it. The bowl is SOLID. Who inspires confidence. Just like the whisk that comes with it. The comments seem quite positive except some problems of leakage of the liquid that is inside. Manufacturing defect I guess! I will try mine soon and give you some news.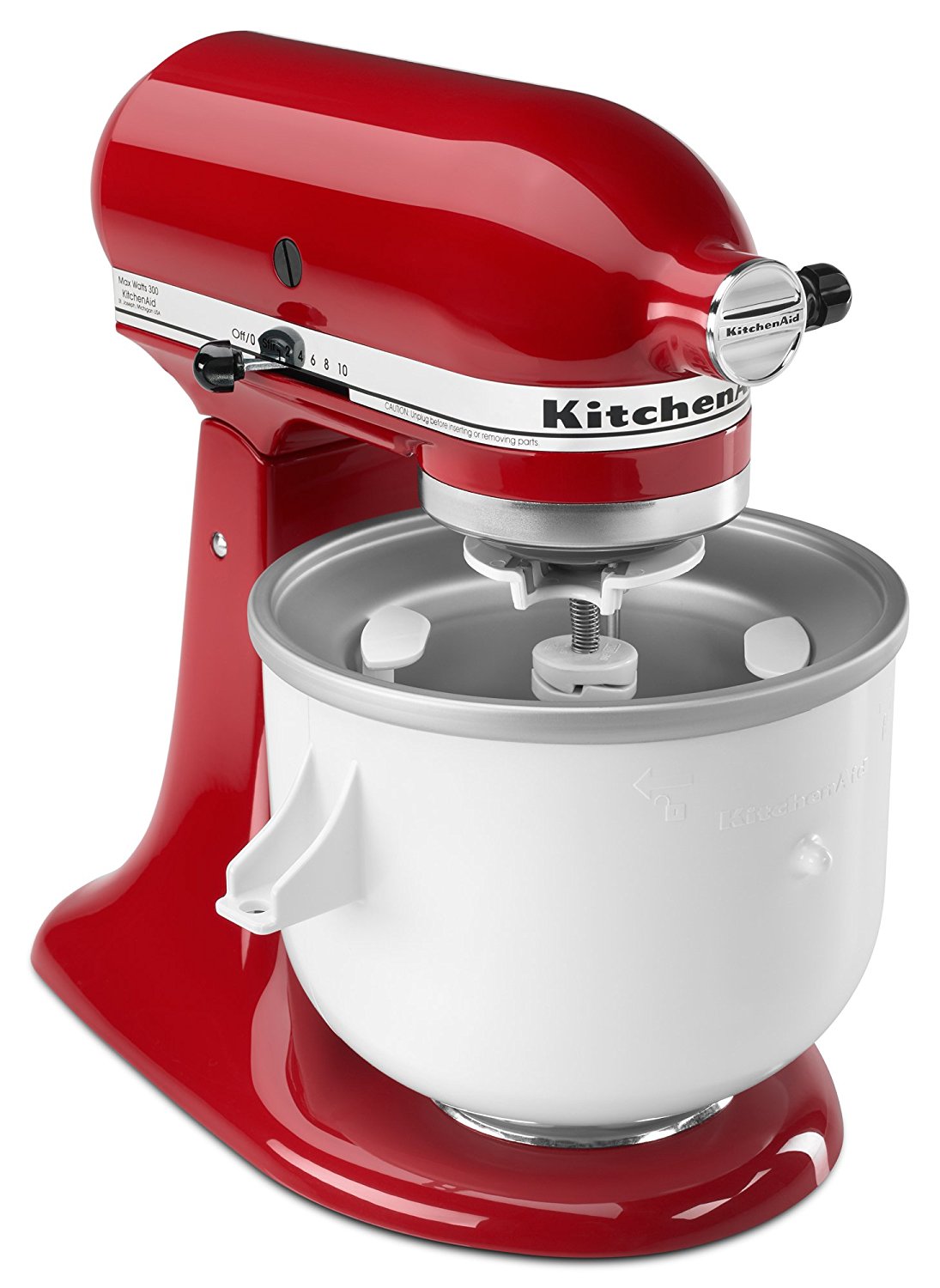 Ice Cream Maker - 117$ / Photo credit : Amazon.ca