Potato wedges with lemon and garlic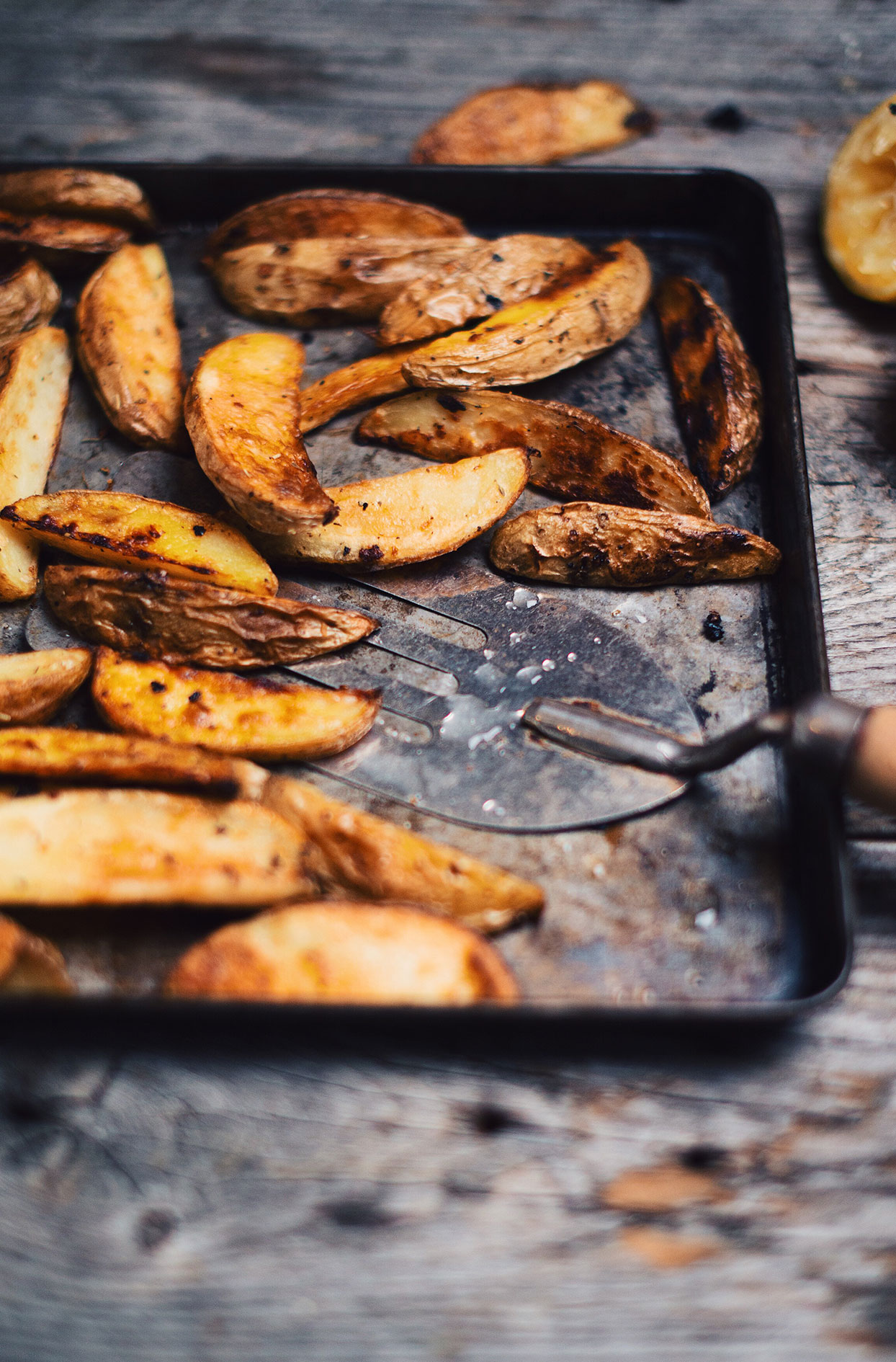 Preparation

10 min

Cooking

30 min

Servings

4

Freezing

Absolutely
This side dish will complete almost any meals you will prepare this week. Don't be shy to splash more lemon juice or hell, even some lemon zest if you like it!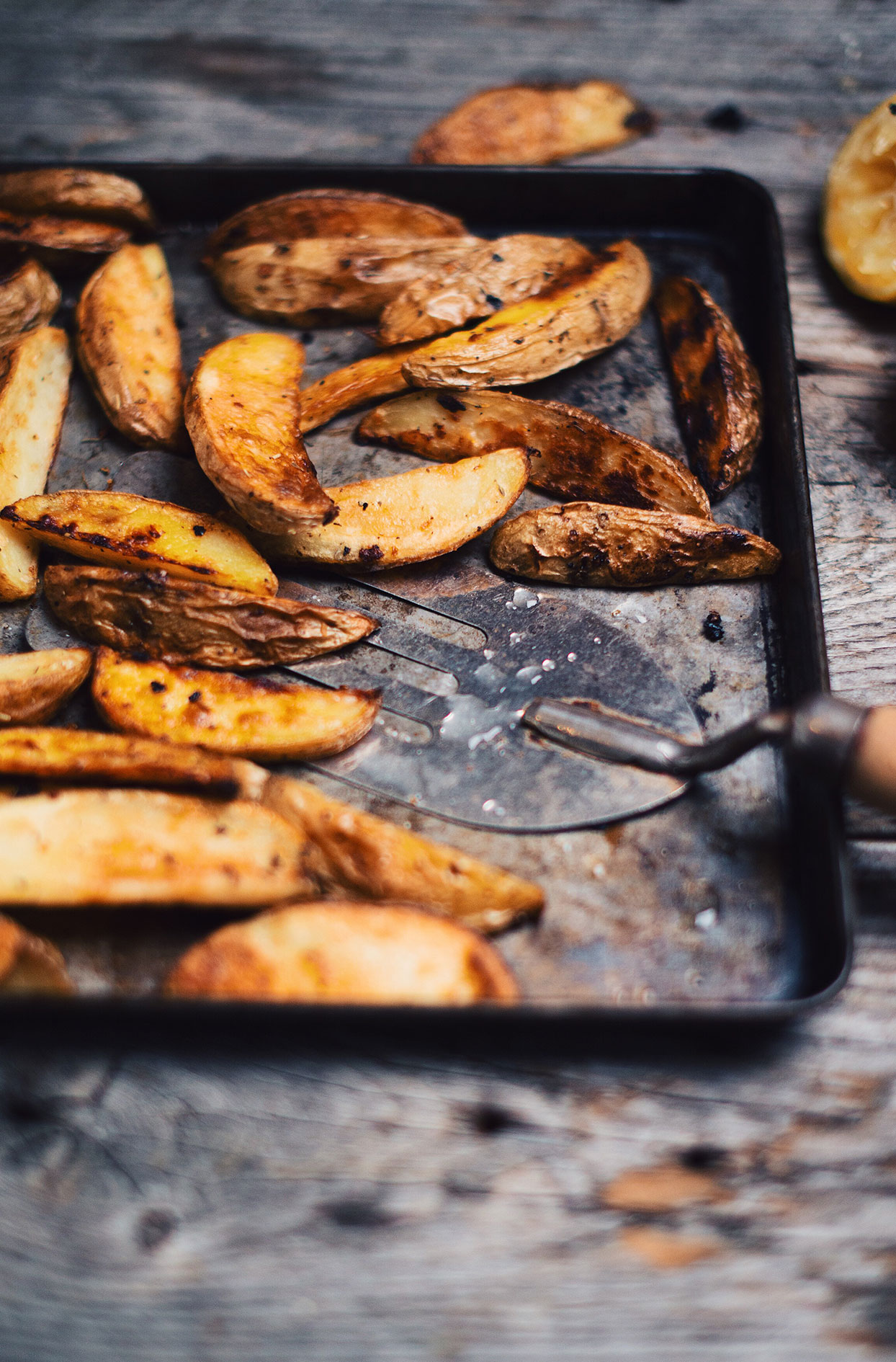 Ingredients
6 medium white potatoes, cut in wedges
2 tablespoons lemon flavoured oil
1 teaspoon Provence herbs
1/2 teaspoon lemon pepper
4 big garlic cloves, finely chopped
Salt and ground pepper
Juice from 1/2 lemon ( or more to taste )
Preparation
Preheat the oven at 425°F.
Bring a medium pot of water to a boil and cook the potatoes for 5 minutes. Drain.
Pour the potatoes in a big bowl and add the rest of the ingredients except for the lemon juice. Season with salt and pepper then toss well.
Throw in a big cooking tray and place in oven. Cook for about 20-25 minutes easy, until they are nice and crispy. Flip half way through cooking time.
Remove from oven and splash some lemon juice all over the place right before serving. Excellent with chicken of fish!