Pickled turnips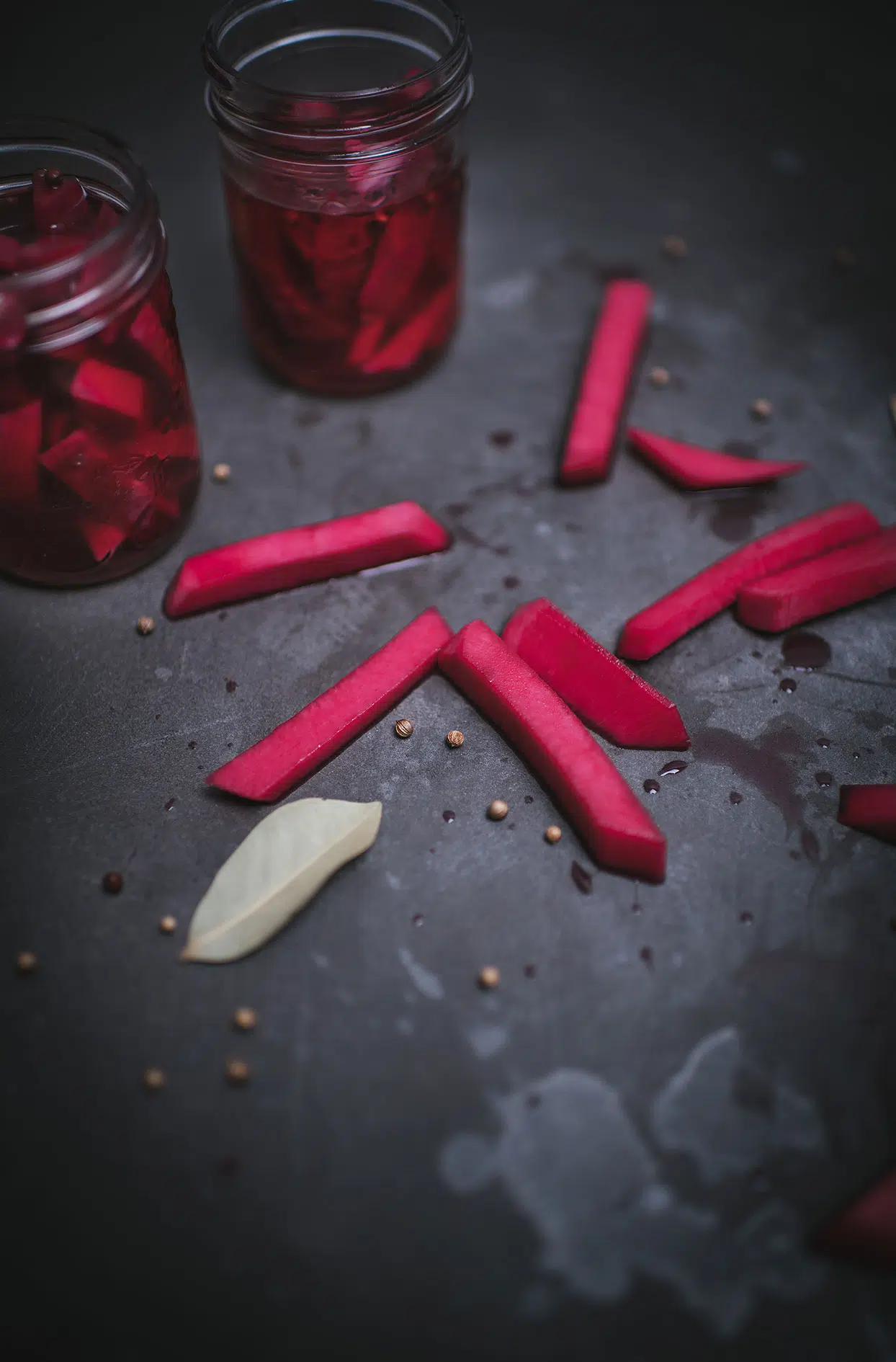 Preparation

30 min

Refrigeration

24 h

Cooking

5 min

Servings

2 big Mason jars

Freezing

I do not suggest
THE recipe for your homemade shish-taouks ! Attention, for ultimate flavours, it is imperative to marinate for 24 hours !!! Can also be made with beets!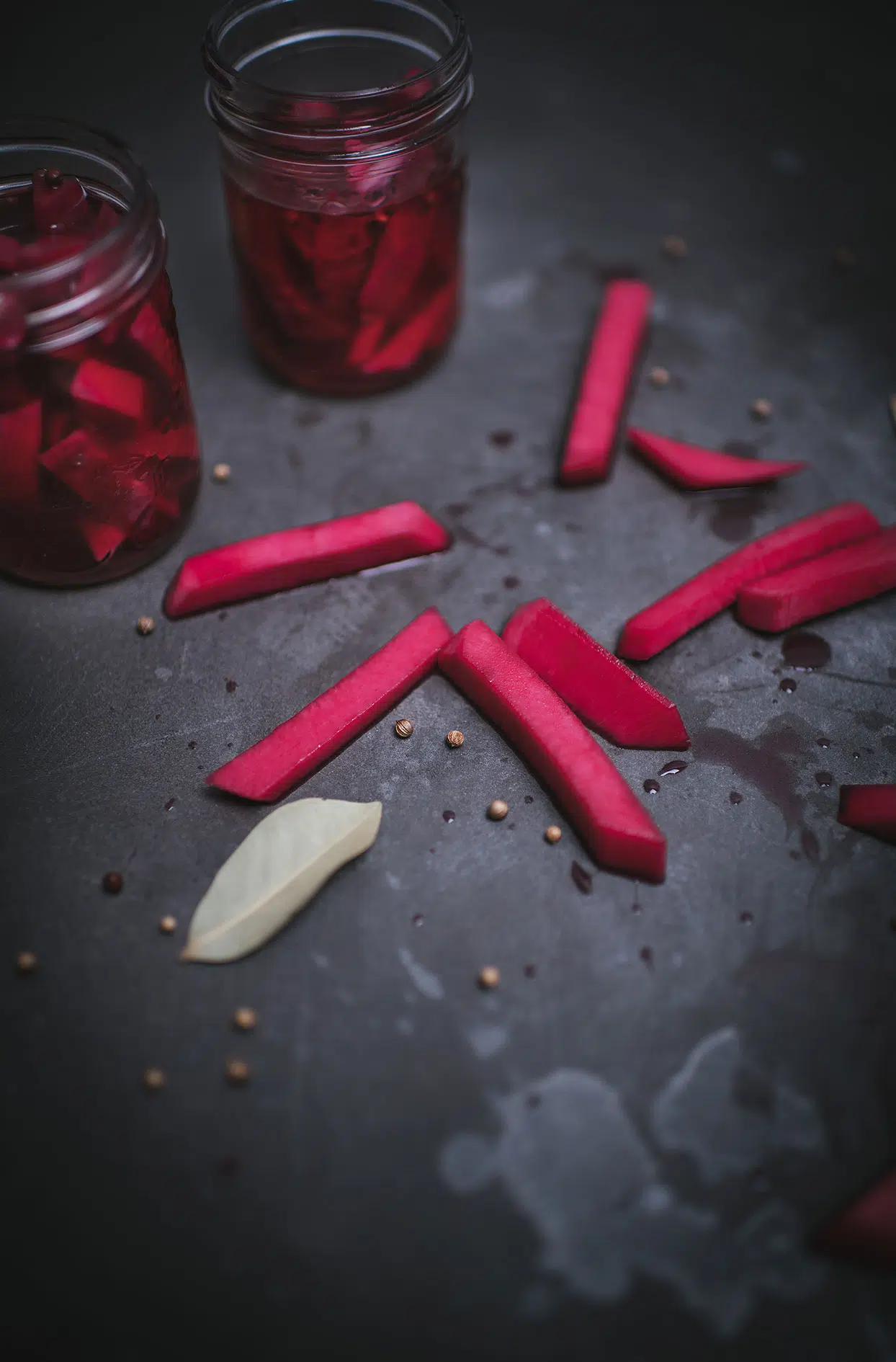 Ingredients
1/2 cup white vinegar
1/2 cup cider vinegar
3 1/2 cups cold water
3 tablespoons salt
1 tablespoon brown sugar
2 small bay leaves
1 teaspoon coriander seed
2 large cloves of garlic, skin removed, crushed
2 small beets, peeled and cut into sticks
2 turnips (800 g), peeled and cut into sticks
Preparation
In a saucepan heated over high heat, put the white vinegar, apple cider vinegar, cold water, salt, brown sugar, bay leaf and garlic then mix. Bring to a boil, remove from heat and stir for 1 minute to dissolve salt and sugar. Set aside.
In a large bowl, put the beets and turnips then pour the vinegar mixture over them. Stir gently, cover and set aside in the fridge for 24 hours.