Sautéed mushrooms in garlic butter and fresh herbs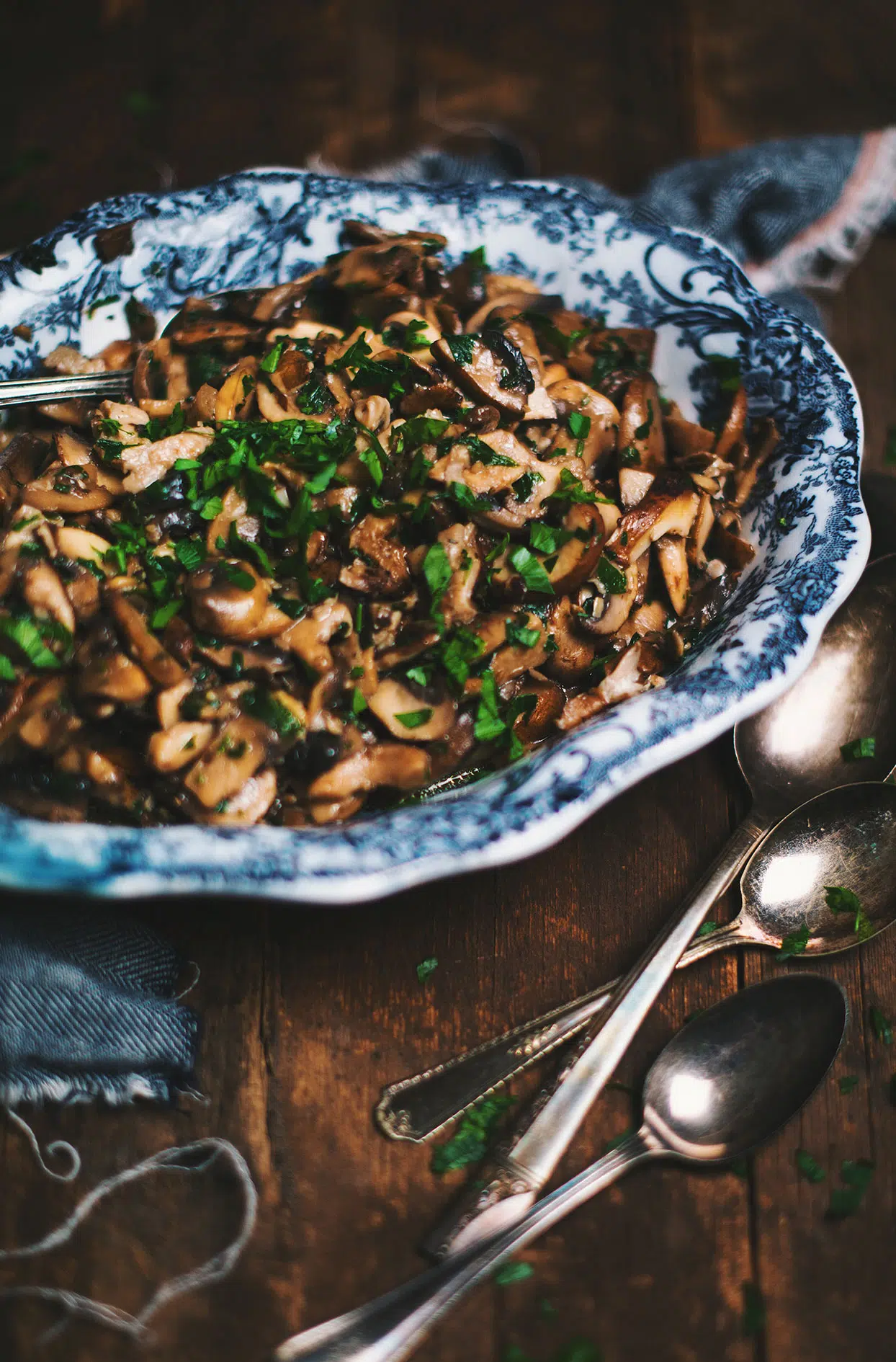 Preparation

30 min

Cooking

10 min

Servings

4 to 6

Freezing

I do not suggest
No need to complicate life to serve luxurious side dishes. This is the case of this recipe with sautéed mushrooms in garlic butter and fresh herbs. So fresh that you will ask for more!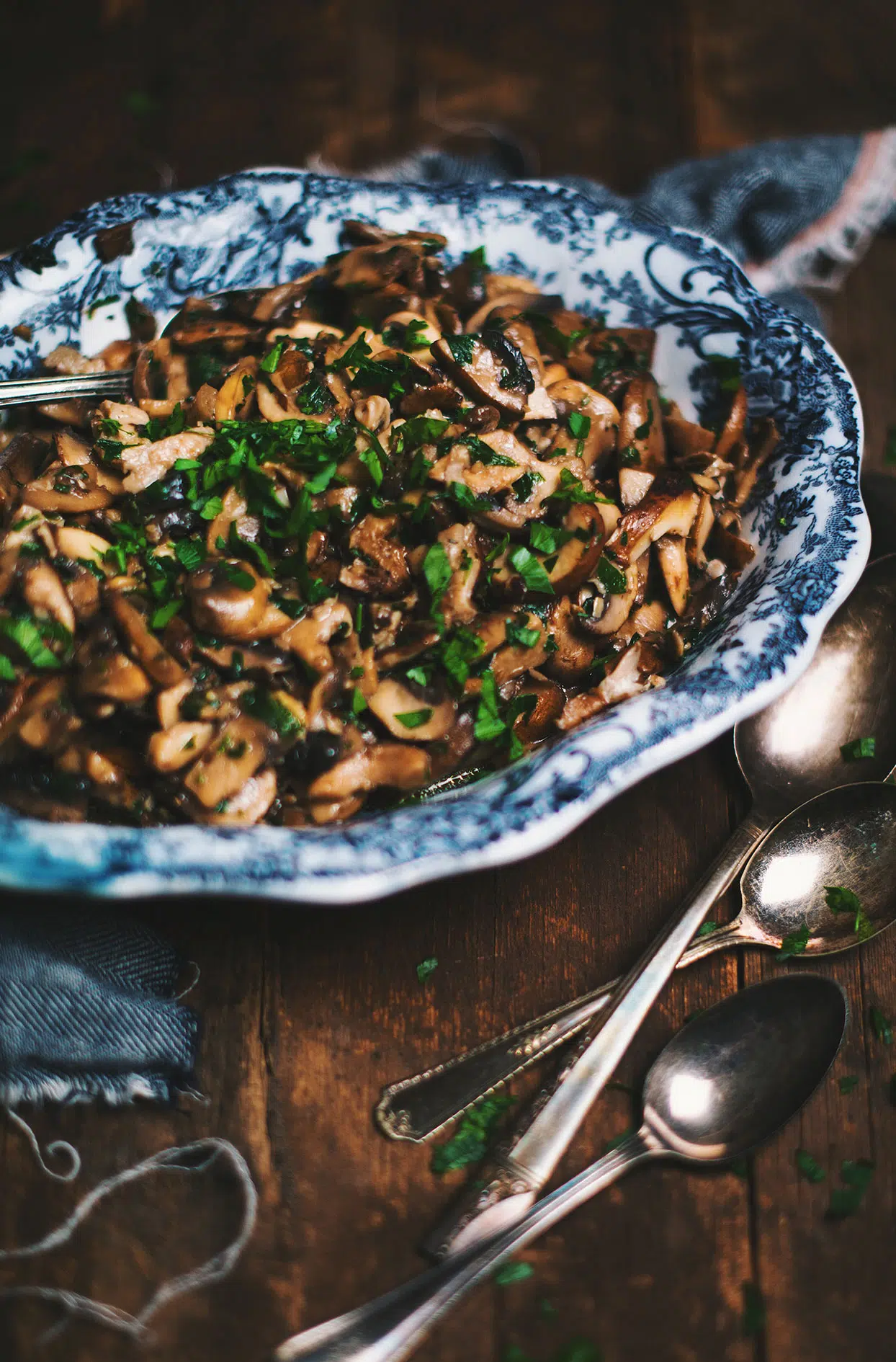 Ingredients
4 garlic cloves, finely chopped
1/3 cup butter cubed
Olive oil
226 g shiitake mushrooms, sliced ​
170 g porteenis mushrooms, halved and sliced
227g white mushrooms, sliced
227g of mushrooms, sliced
1/2 cup fresh parsley, finely chopped + a little for the service
2 tablespoons fresh thyme
Salt and freshly ground pepper
Preparation
In large skillet heated on medium heat, melt the butter with 1 tablespoon olive oil while stirring. Add the garlic and sauté for 1 minute while stirring.
Crank to high heat and add mushrooms, fresh herbs and about 4-5 tablespoons 0f olive oil. Season with salt and pepper and sauté for 5 to 7 minutes, without stirring too much, to brown. At some point, the mushrooms will release their juices and the whole thing will bubble and that's normal.
Pour into a large presentation bowl and serve either as an accompaniment, on pasta, in a hamburger or even on a grilled steak !