Parsley and basil pesto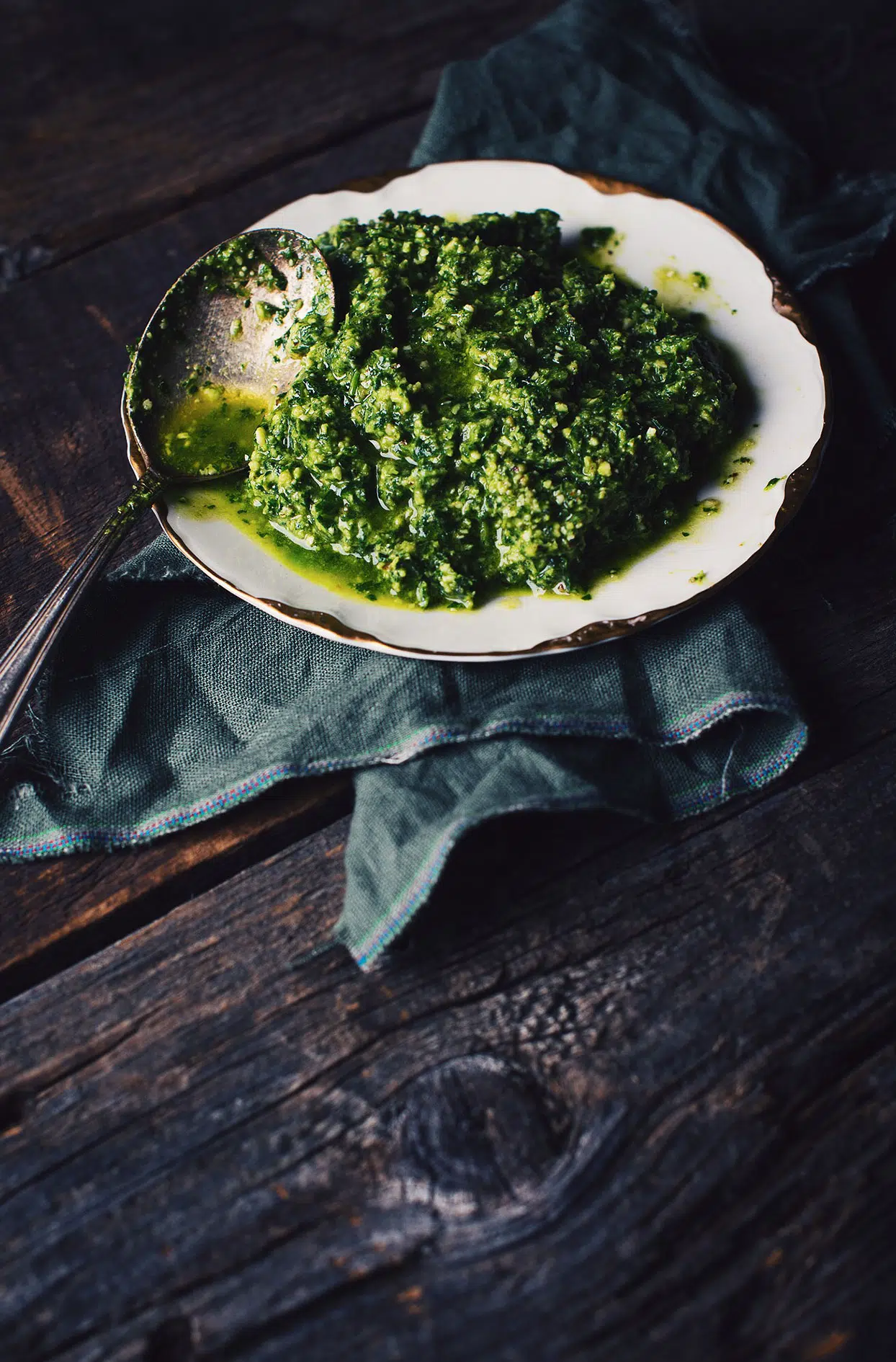 Preparation

10 min

Servings

2 cups

Freezing

Absolutely
This parsley and basil pesto is simply delicious. Nothing complicated and especially good with fresh pastas!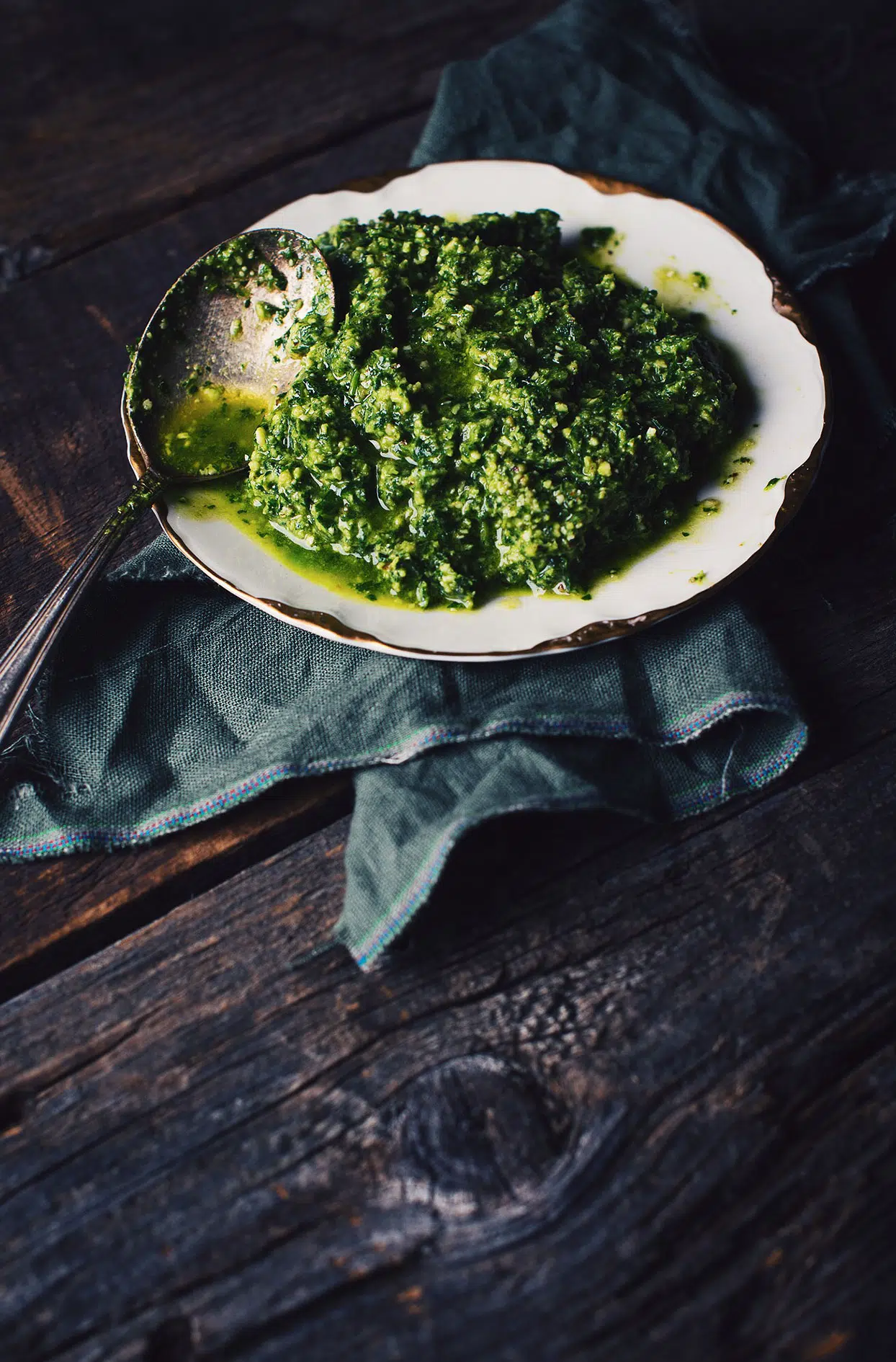 Ingredients
2 cups fresh italian parsley, leaves only
1 cup fresh basil, leaves only
1/4 cup fresh parmesan, grated
1/2 cup walnuts
1/4 cup olive oil ( + 1 tablespoon at the end )
Juice of half a lemon
1 big garlic clove, coarsely chopped
Salt and ground pepper
Preparation
Put all the ingredients in a blender and chop until a nice and fine texture. Season with salt and pepper.
Add 1 tablespoon of olive oil and stir with a spoon. Serve with your favorite pasta or on a crouton!