Cheesy potatoes and leeks papillote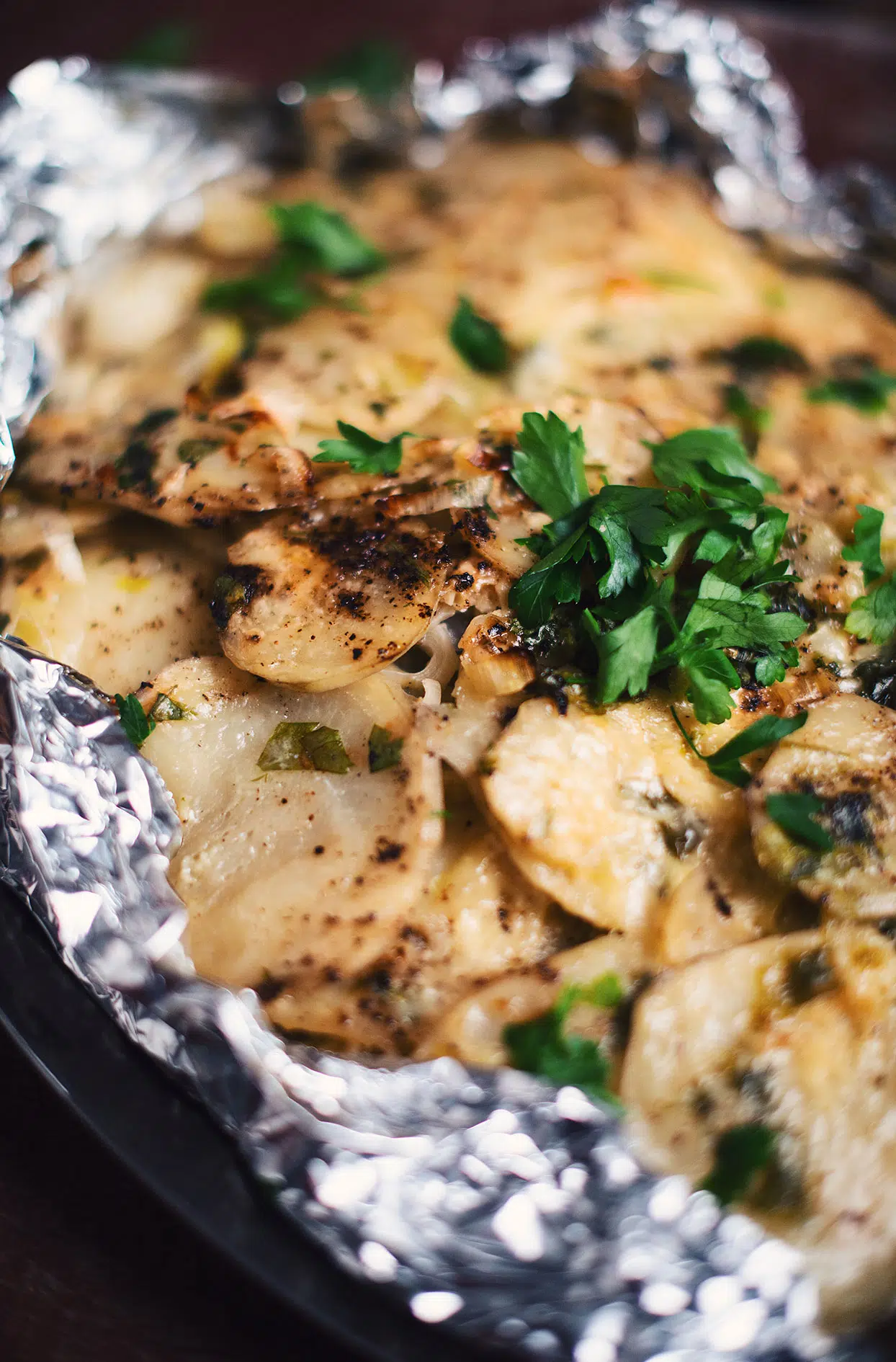 Preparation

45 min

Cooking

40 min

Servings

4

Freezing

I do not suggest
This cheesy potatoes and leeks papillote will be the winning side dish of the night. Don't like gruyère cheese? Use sharp cheddar instead !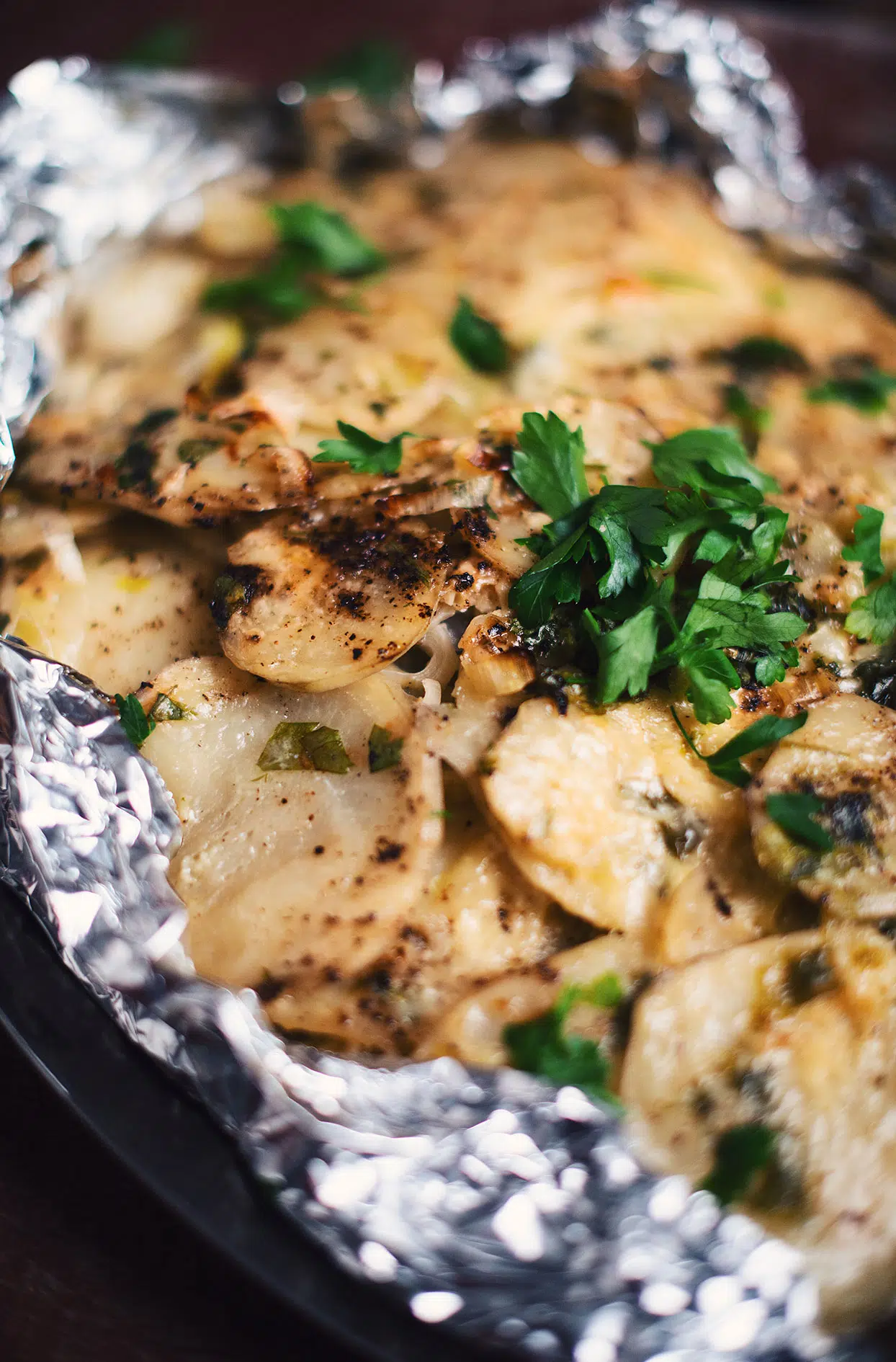 Ingredients
2 white part leeks, finel sliced
Olive oil
3 big russet potatoes, peeled and cut in 3mm slices
5 garlic cloves, finely chopped
2 cups gruyère cheese, grated
1 big handful fresh parsley, chopped
237ml 15% old fashioned cream
1 teaspoon Italian spices
Salt and ground pepper
Preparation
Preheat the bbq at maximum intensity then lower at medium intensity.
In a big sheet of heavy duty aluminium foil (double it if you only have regular one), add the half of the leeks.
Add a drizzle of olive oil then spread the potatoes in the base, making them overlay each other a little. Add half of the remaining leeks on the potatoes followed by half of the garlic, cheese, parsley, cream and Italian spices. Add a small drizzle of olive oil then generously season with salt and pepper.
Add the rest of the potatoes, always overlaying them a bit, then add the rest of the ingredients in the same order as the last step.
Add a small drizzle of olive oil, season with salt and pepper one again then close the sides of the papillote. Add a layer of foil on top then close tightly.
Place on the bbq and cook for 35-40 minutes or until potatoes are well cooked! Let cool down 5-10 minutes before serving. Garnish with fresh parsley.
Trick : you can absolutely cook this dish in the oven. Use a pyrex baking dish and cook at 425°F !