Homemade fresh pasta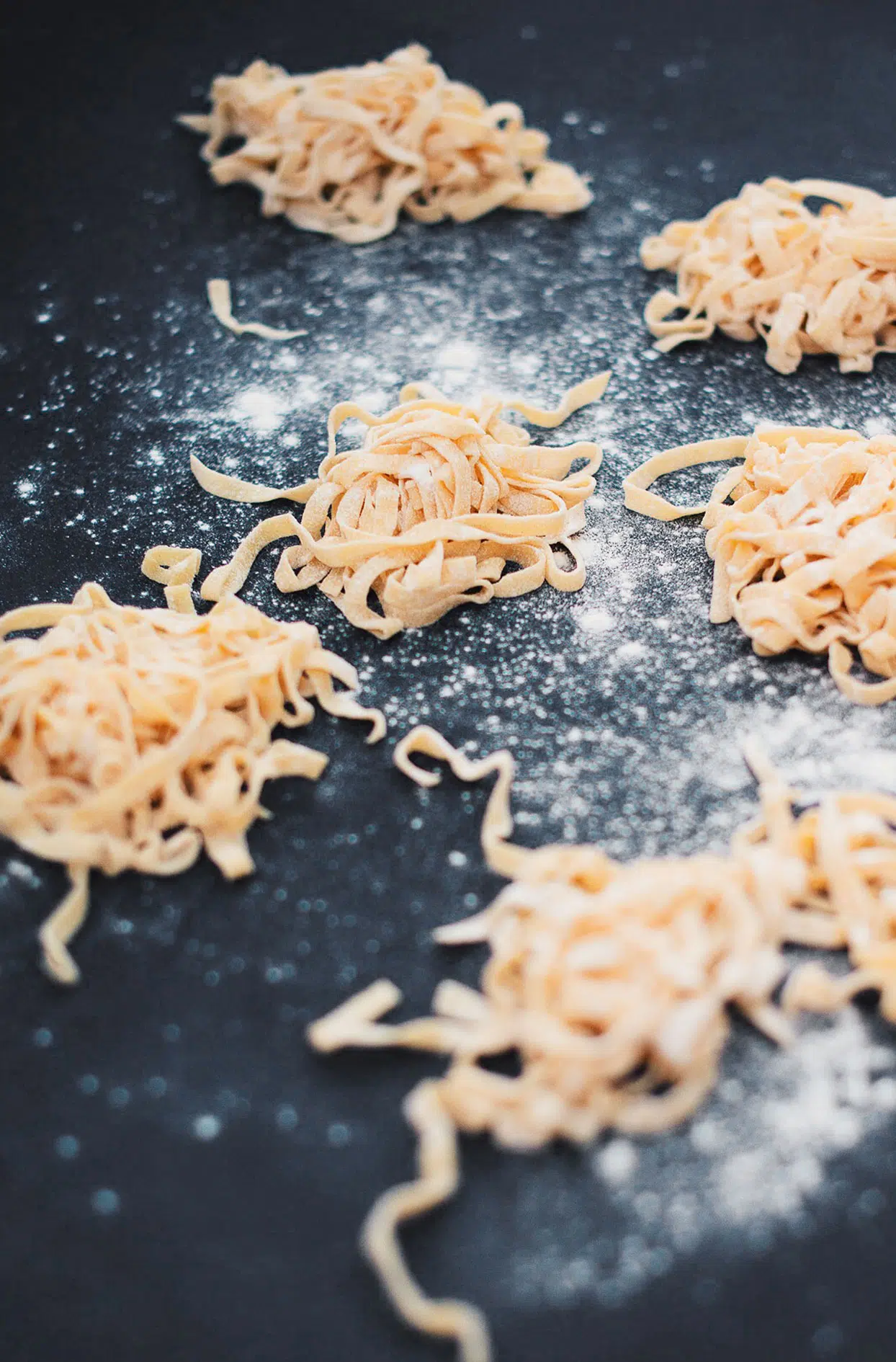 Preparation

25 min

Servings

3

Freezing

Absolutely
Nothing beats homemade fresh pasta. The taste and texture simply isn't comparable to the classic dried ones. Please note, I had to do them at least 4 or 5 times before mastering the texture and being confident enough to cook some for my friends! Once this step over, it really changed my life! YES having a Kitchen Aid with the pasta roller extention really helps the process but it is not 100% necessary. I started with a rolling pin and cutting my fettucines with a knife…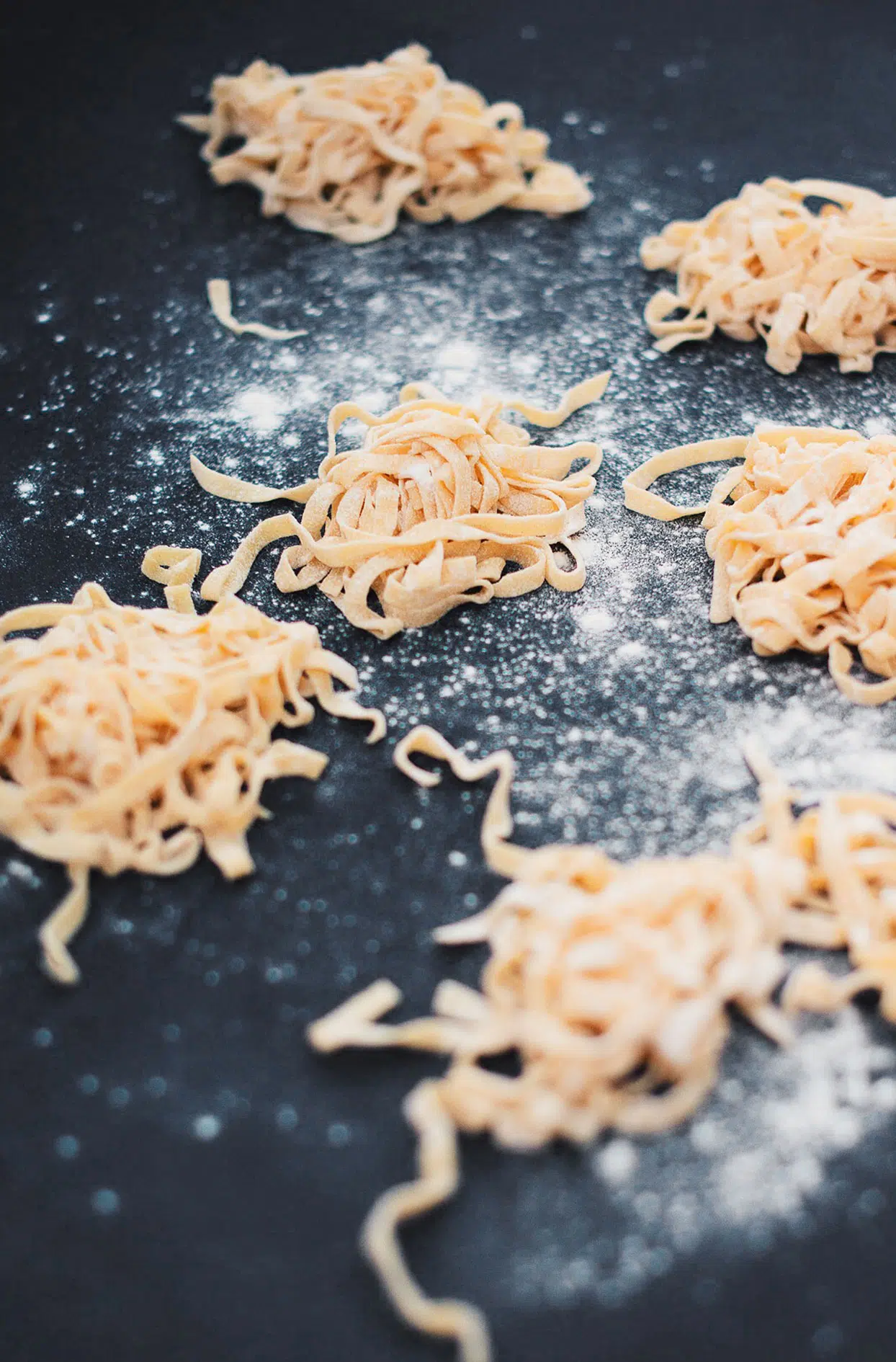 Ingredients
1 cup medium wheat semolina
3/4 cup unbleached all-purpose flour + a bit for dusting
1/2 teaspoon salt
3 big eggs, room temp
1 tablespoon good quality olive oil
1 tablespoon lukewarm water
Preparation
On a big working surface, mix together the flour, semolina and the salt. Form a big well in the middle ( about 20cm in diameter ) and break in the eggs. Add the olive oil and wisk with a fork mixing only the eggs and oil.
*** Trick : If your eggs are cold, soak them in warm water for about 10 minutes and they should be good to go. VERY important that nothing is cold!
Small quantity at a time, incorporate flour in the middle, scraping the sides of the well, and continue mixing with the fork. The mix will slowly gets thicker until it is too thick to continue with the fork. Continue mixing slowly with your hands and form a ball.
Add the warm water and knead to mix well. There must be enough water for it to lightly "squish" between your fingers when you squeeze it. If too dry, add a bit more water. ( The size of the eggs will make the humidity vary ). Sprinkle your work surface and the dough then start kneading. Sprinkle more flour if too sticky.
Knead for 5 minutes. Dough will become smooth and won't stick anymore. Wrap dough with cellophane and let rest on counter for 15 minutes.
You are now ready to roll! Cut ball in 4 then roll with a rolling pin or with your machine. Then, form a small nest and sprinkle with flour so that they don't stick together. Leave to dry for about 25-30 minutes before cooking. Homemade pasta requires less cooking time. Only a couple of minutes and they are done!
*** Trick : While you are rolling out your pasta, very important to keep the rest of the dough wrapped so that it keeps it's humidity!