Kalamata olive tapenade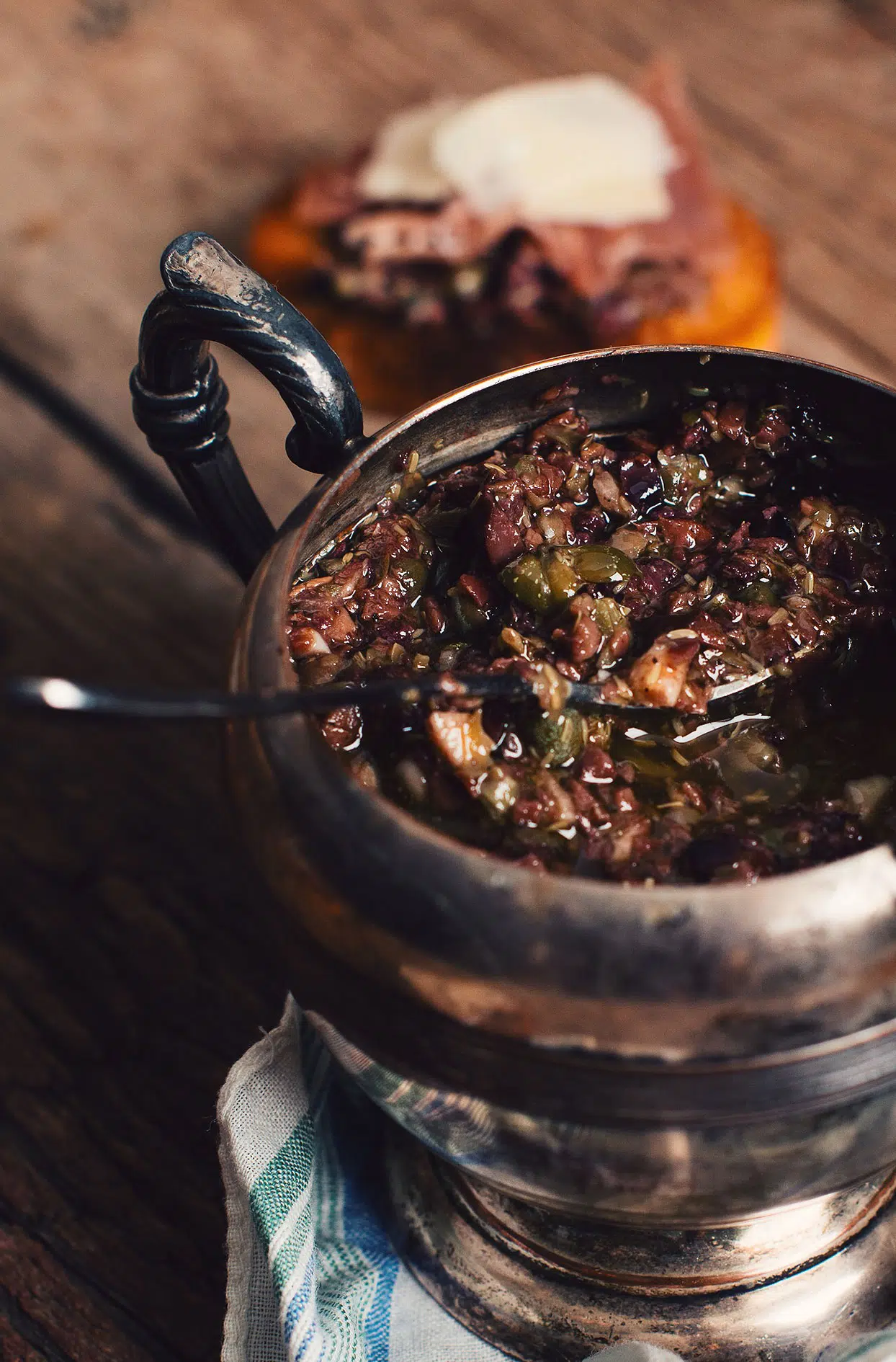 Preparation

20 min

Refrigeration

24 h

Servings

2 cups

Freezing

I do not suggest
This recipe is a combination between many olive tapenade recipes found on the web. It was mostly inspired by the one discovered in the book "Le livre des sauces" by Paul Gayler at Éditions de l'Homme. A bible that I suggest you all go and buy right now!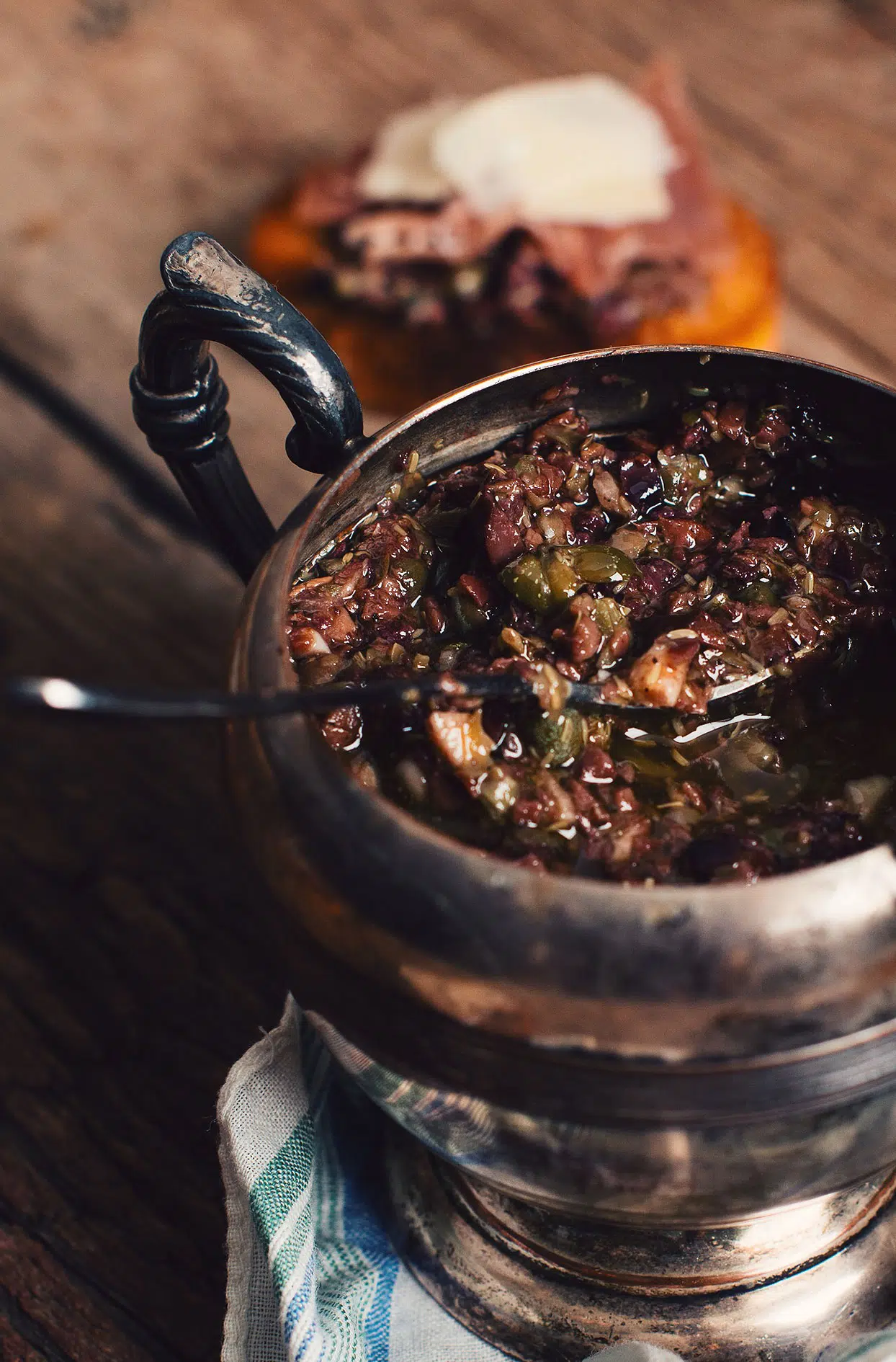 Ingredients
1 cup Kalamatas olives, full and pitted
6 anchovy fillets in oil, drained
1/2 cup olive oil
2 garlic cloves
1/4 cup capers, rinced and drained
A pinch of salt
Ground pepper
Preparation
Put all the ingredients in a food processor , except for the pepper, and coarsely chop for about 4-5 seconds.
Mix with a spoon and chop again for a couple of seconds. Be careful not to over chop! You want a fine texture but not a purée!
Drop in a small airtight container. Season generously with pepper, stir well and put in fridge for about 24 hours! This olive tapenade is legendary on croutons or with fresh pastas!