Homemade BBQ sauce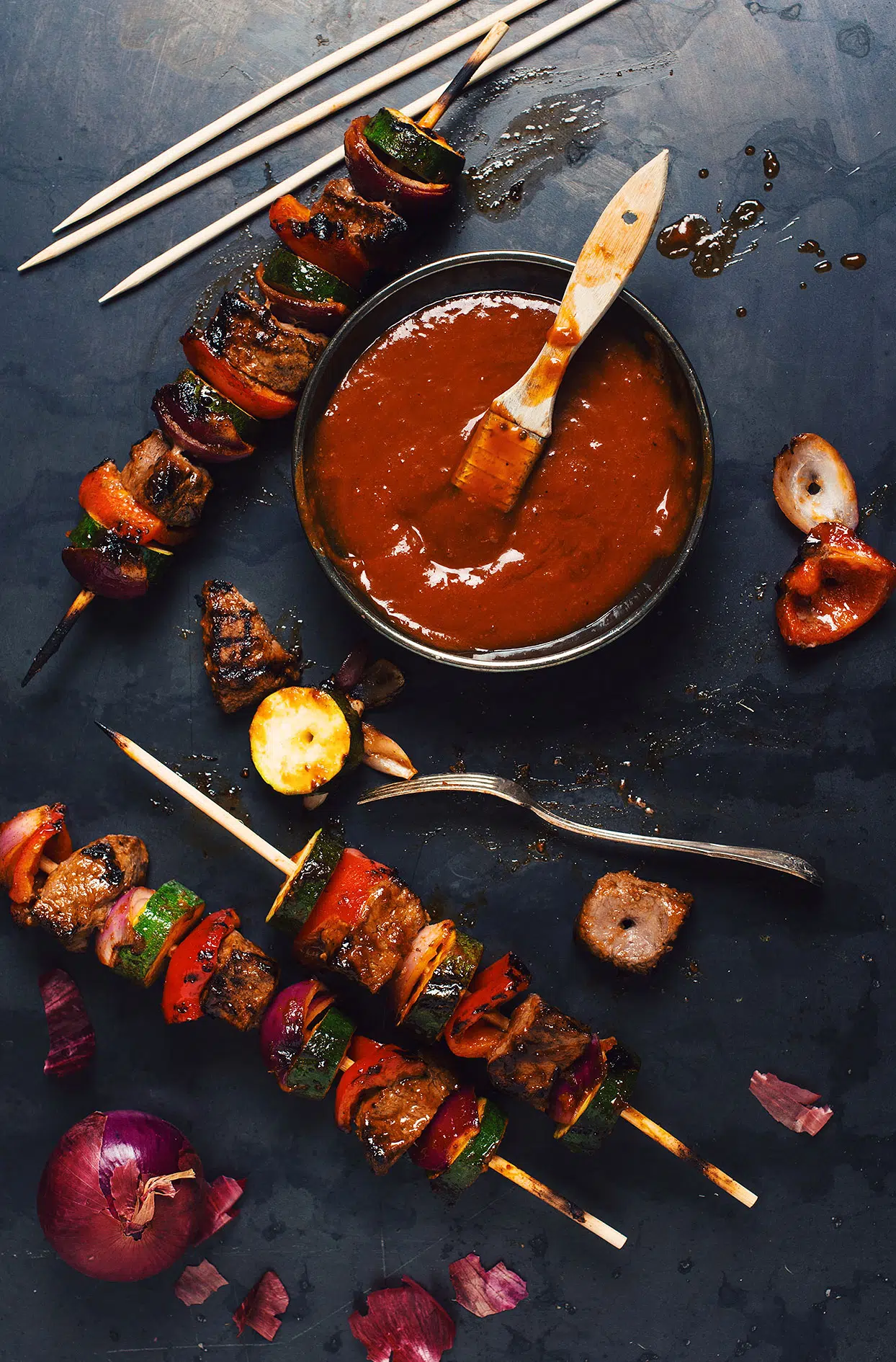 Preparation

40 min

Cooking

30 min

Servings

3 cups

Freezing

Absolutely
Whether it's to marinade your skewers or your pork ribs, this homemade BBQ sauce it a must in your kitchen!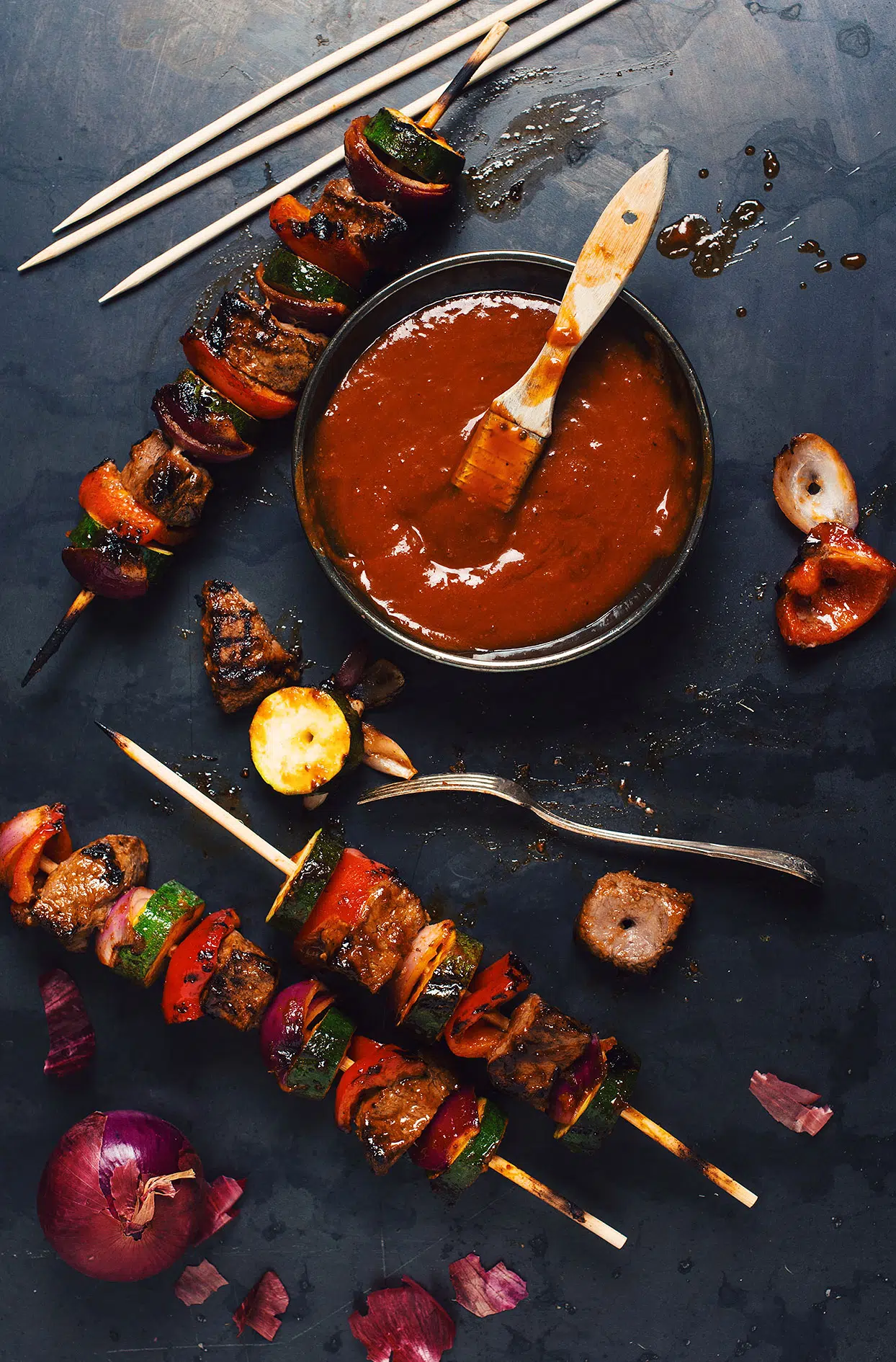 Ingredients
2 tablespoons olive oil
1 red onion, chopped
3 garlic cloves, chopped
1 cup ketchup
1/3 cup water
1 cup red type beer
1/2 cup honey
2 tablespoons brown sugar
2 tablespoons molasse
1 tablespoon Dijon mustard
1 tablespoon red wine vinegar
1 tablespoon Worcestershire sauce
1 tablespoon paprika
1 tablespoon dried origano
1/2 teaspoon ground Chipotle pepper, or more to taste ( optional )
Preparation
In a sauce pan at medium heat, add the olive oil and cook onion and garlic for 3-4 minutes.
Add the ketchup and water then stir. Bring to a boil, lower heat and simmer for 5 minutes.
Add the rest of the ingredients and stir. Continue cooking at medium heat and simmer for 20 minutes while stirring often.
Remove from heat and reduce to a smooth puree using your favorite tool. Let cool down 15 minutes and reserve in fridge!