Homemade pizza sauce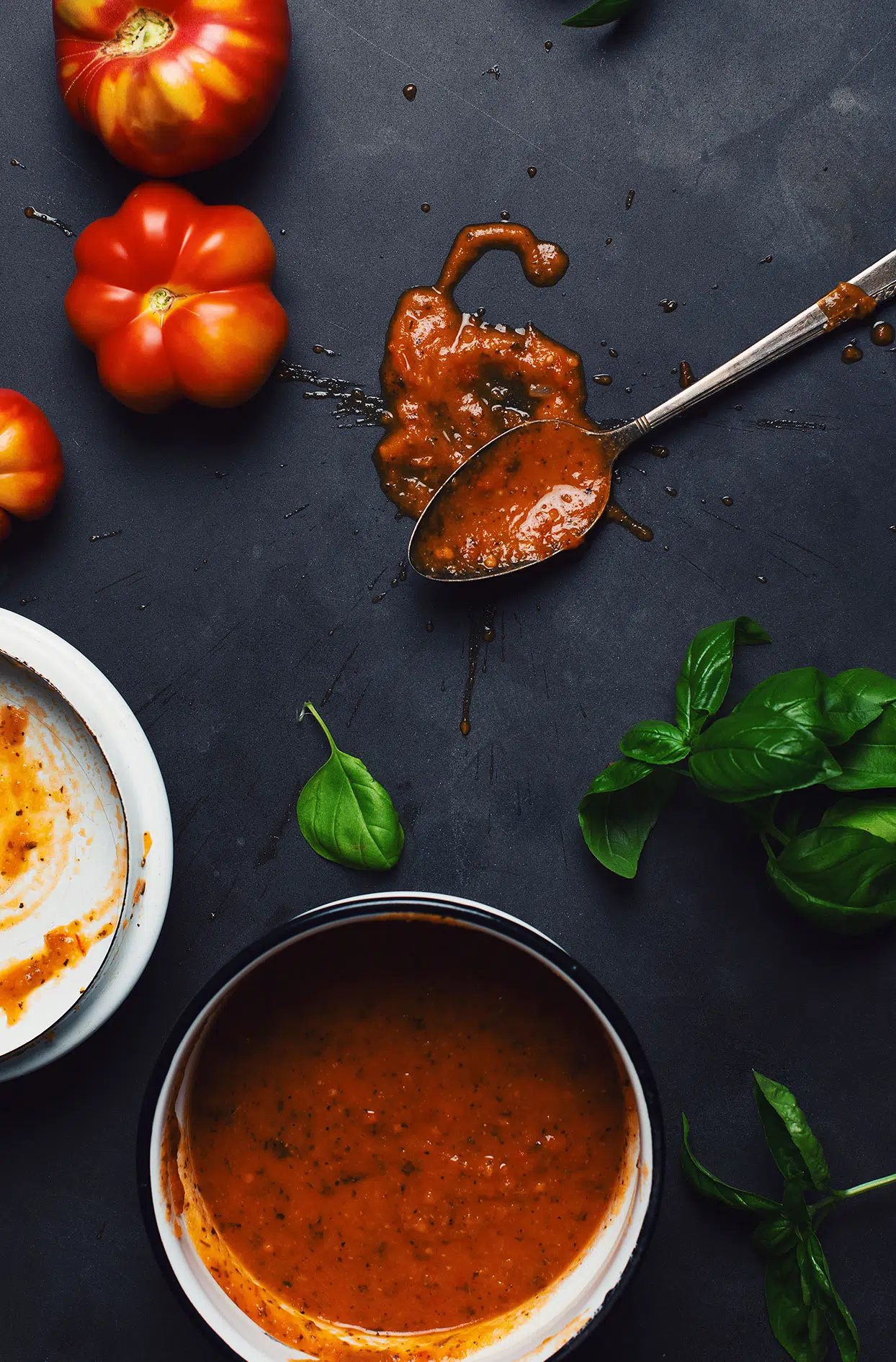 Preparation

20 min

Cooking

20 min

Servings

2 cups

Freezing

Absolutely
Once you will try this homemade pizza sauce recipe, you won't want to buy it again at the market! The best is to freeze it in ice cubes which gives about 1 tablespoon. I usually spread 2 tablespoons per medium pizza.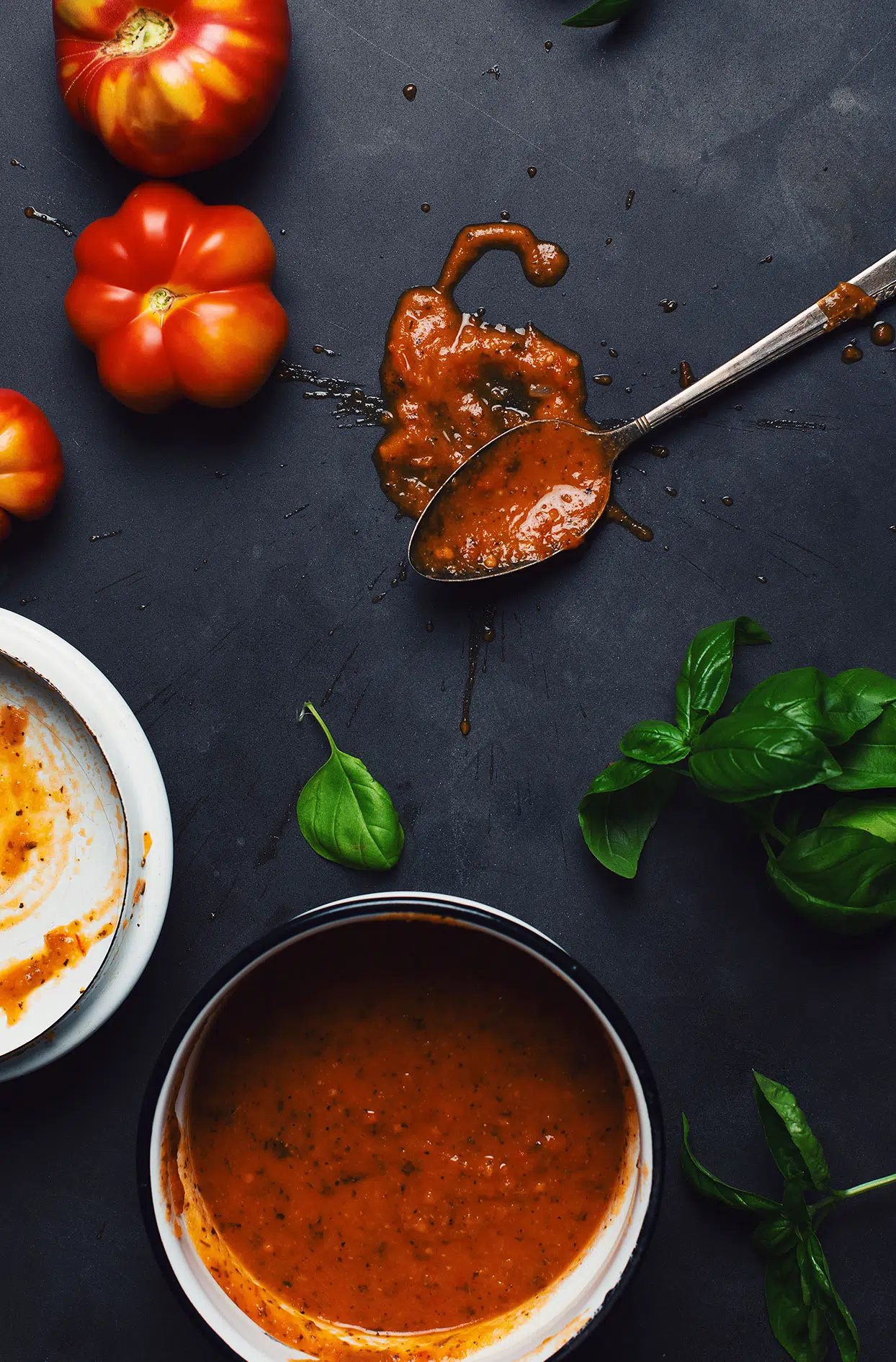 Ingredients
4 big tomatoes, diced
2 teaspoons olive oil
1 yellow onion, finely chopped
1 tablespoon white wine
2 big garlic cloves, finely chopped
1 tablespoon sugar
1 teaspoon dried origano
1 teaspoon dried basil
1 teaspoon salt
10 fresh basil leaves
A pinch pepper flakes
Ground pepper
Preparation
In a sauce pan at medium heat, add the olive oil and cook onion and garlic for 3-4 minutes. Add the white wine and continue cooking 1 minute.
Add the rest of the ingredients, season with pepper then stir well. Simmer for 15 minutes while stirring often.
Remove from heat and blend. Let cool down entirely before using on your pizza ! I suggest freezing the sauce in ice cubes. A ice cube is about  tablespoon and I usually use 2-3 tablespoons for a medium pizza.