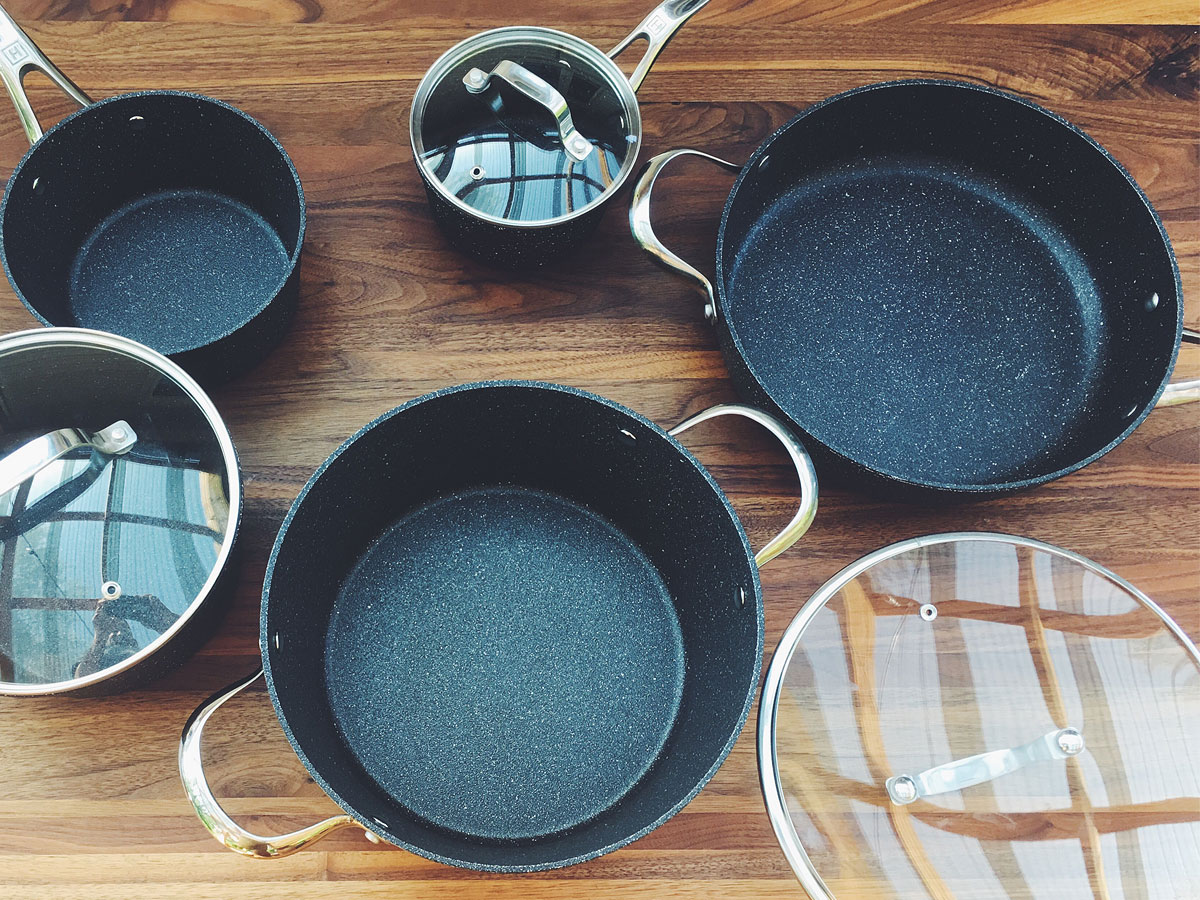 I tested for you
The Rock 10-Piece Cookware Set by Starfrit
20 September 2017
I want to start by saying that I did not receive any payment to write this text and that I bought these products from my pocket, simply because my pots began to be used.
I had often heard about these so-called "great" skillets and I was more and more curious about whether they were going as well as what people were saying. I needed a big pan and The Rock had a model, the ONE POT 12.5 ". The kind of MASSIVE  big pan with high edges, perfect for big quantities. There was a sale ? GO ! (What's nice about the Canadian Tire website is that you can subscribe to a product and receive an alert when it gets on sale … Useful! )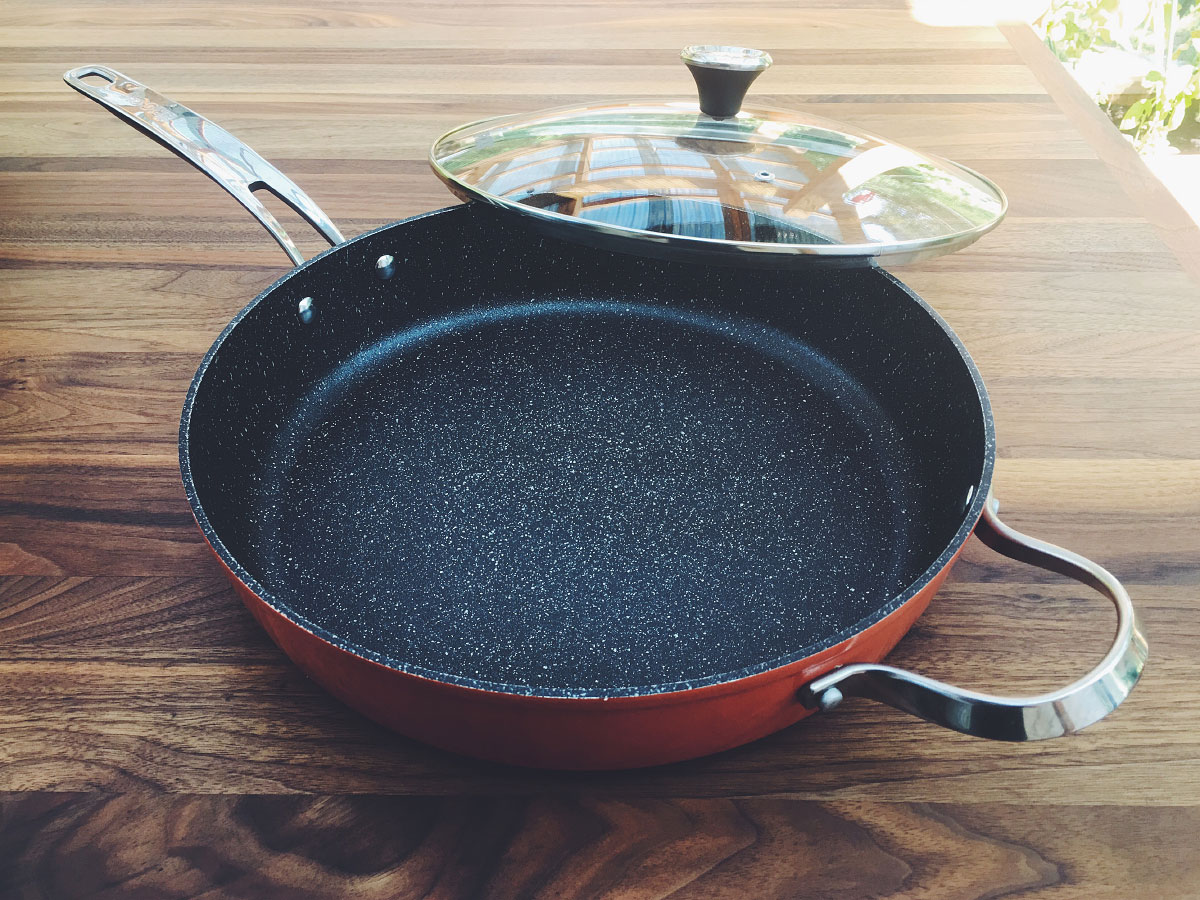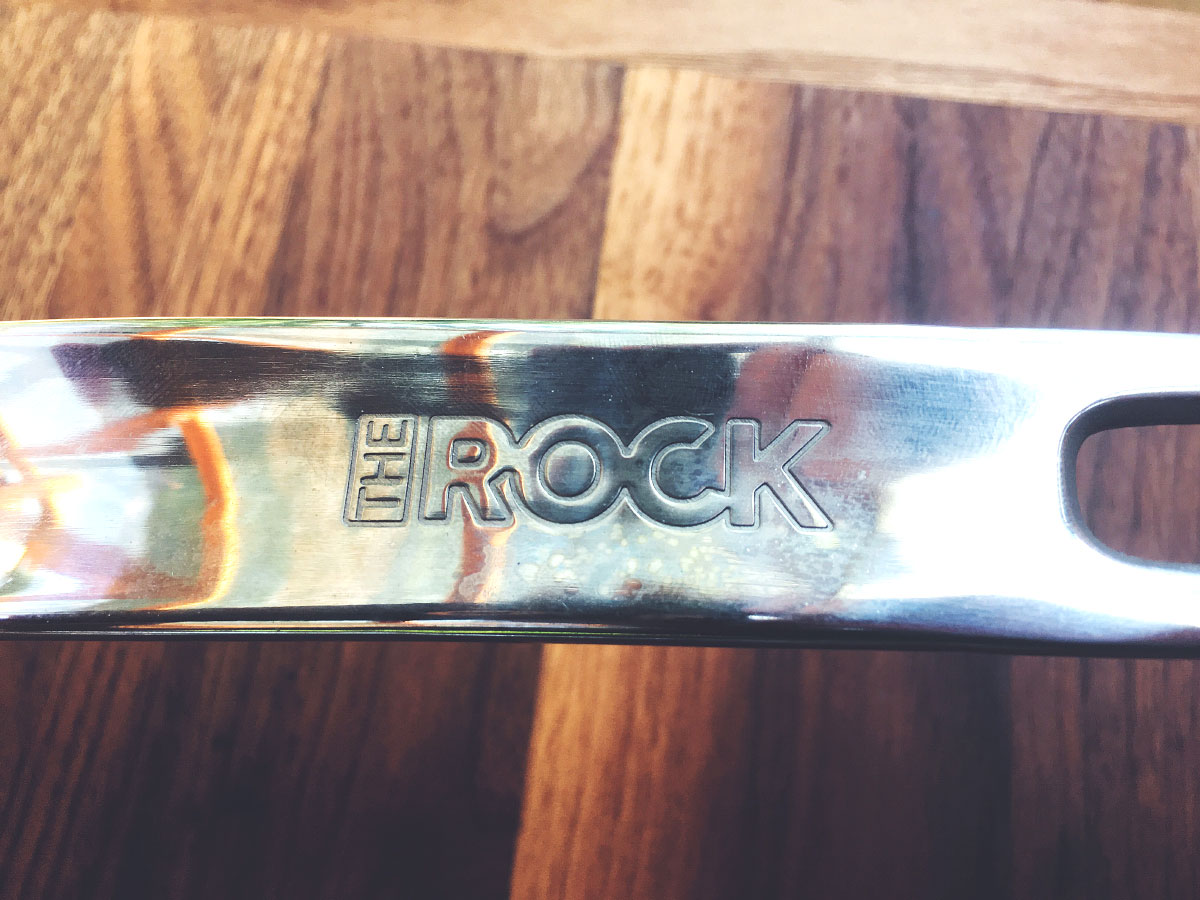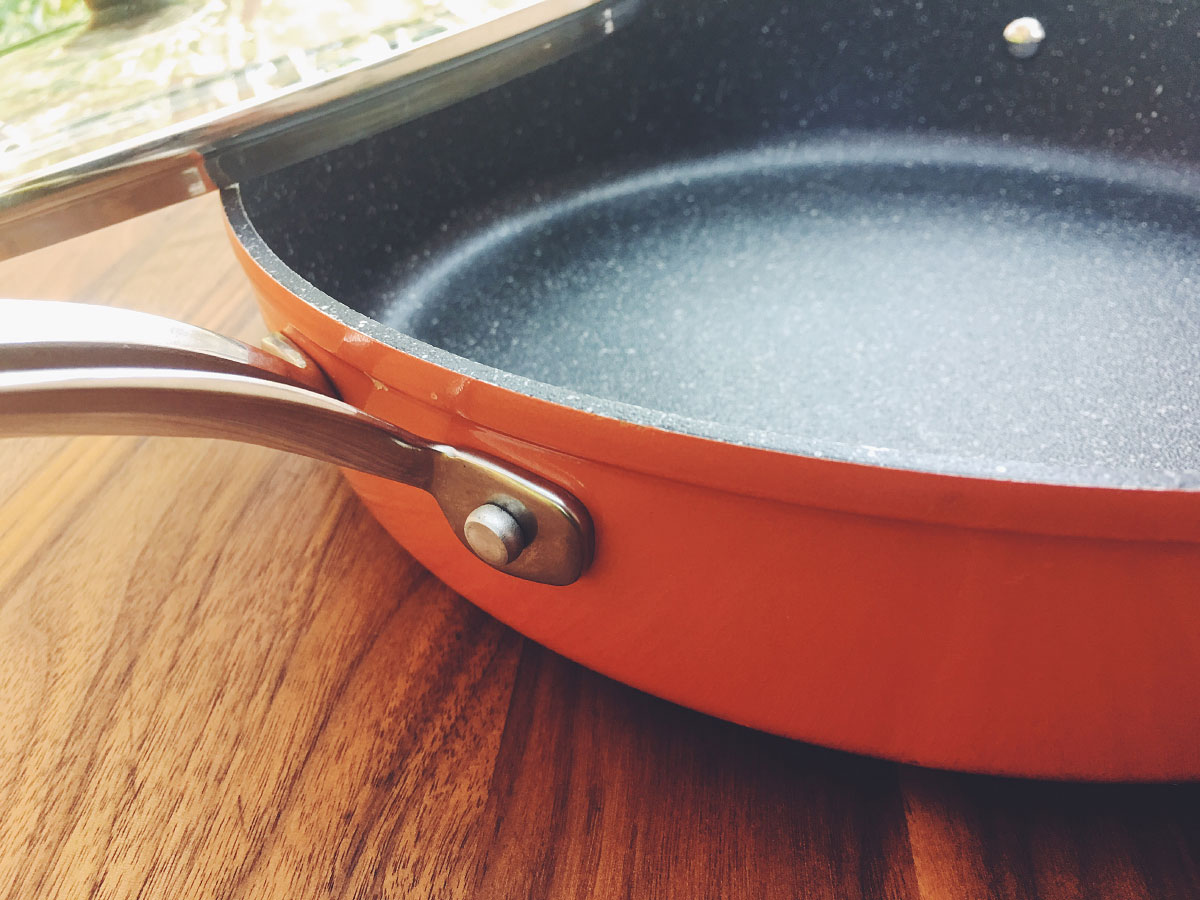 Instantly fell in love. Solid and relatively heavy (the kind that inspires confidence) with a huge lid big enough to serve you as an umbrella if you you really need it. Nothing sticks in, even Krazy Glue (do not try). The temperature disperses perfectly even with its large format. The ads on TV say you can cook with metal utensils but I'm too chicken and anyway, it will last me longer. So far, I am pleasantly surprised.
One nice morning, while eating breakfast in my underwear (classic), I see a super sale at Canadian Tire: $179 instead of $599 for the full kit !!! I jump immediately on the occasion and I run to the store (not in underwear).
The kit consists of a set of 10 pieces,  5 pans with lids. I open the box like an excited child at Christmas (it get excited easily) then I remove my new toys from the box.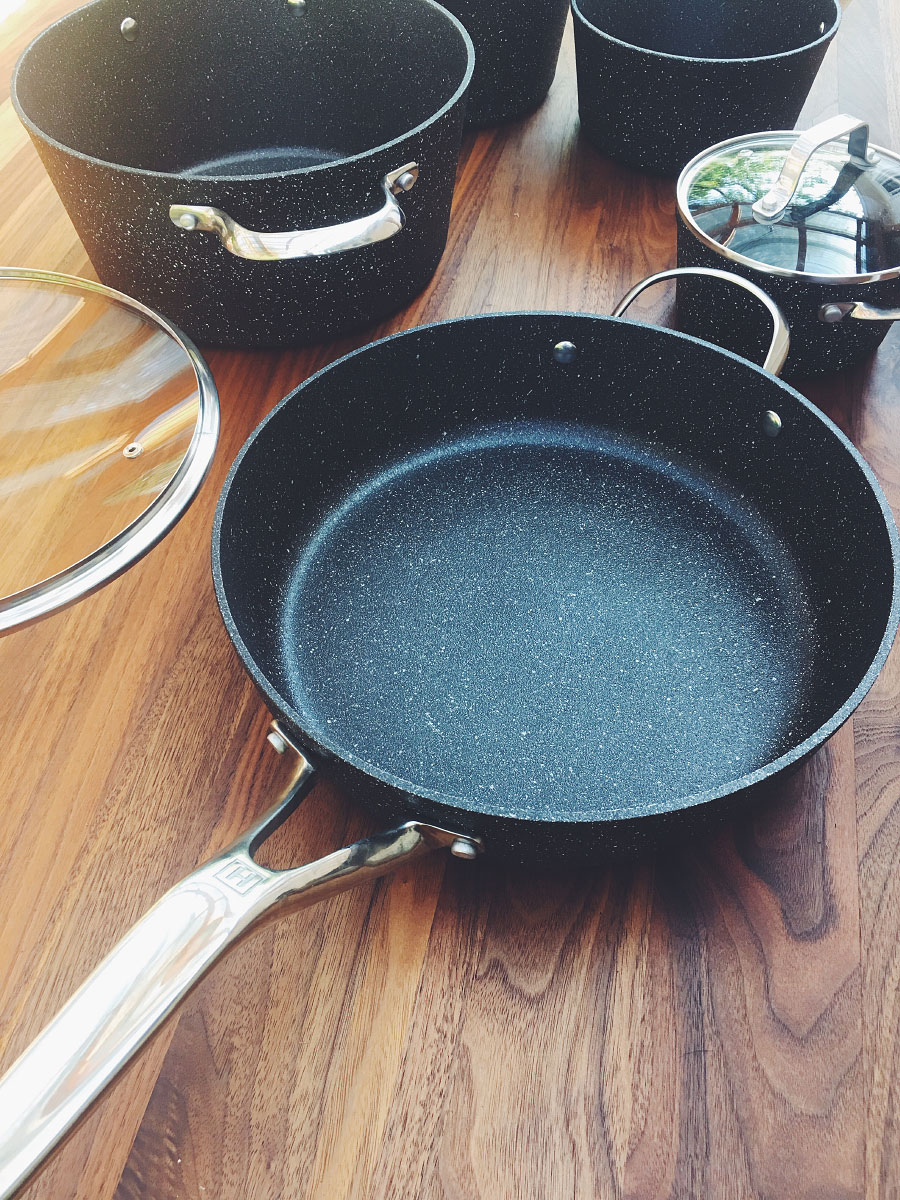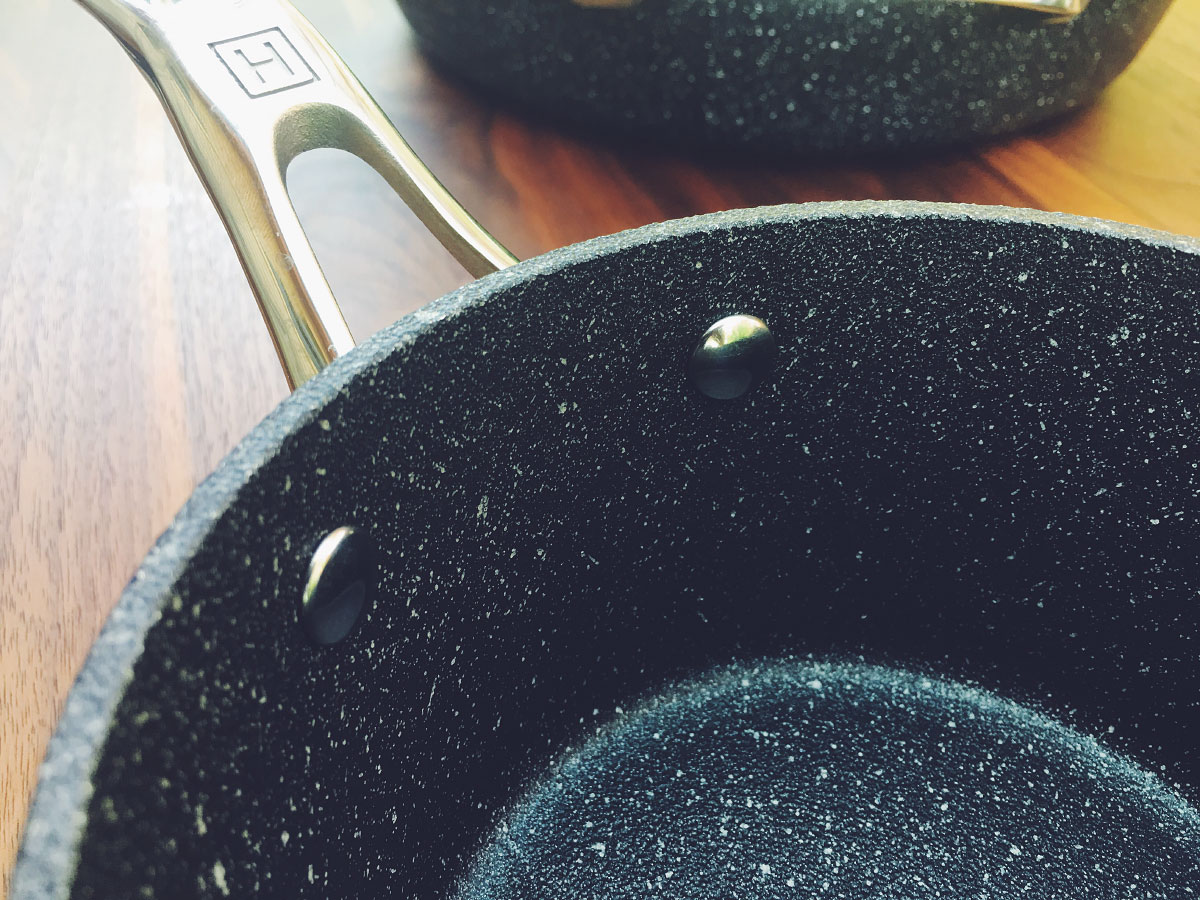 First observation: pans are really light (the kind that inspire moderate confidence). I notice right away that the quality looks good, but not like the ONE POT MASTER JESUS 12.5 "I bought recently.
The non-slip coating (haha I like to say that ok?) is the same as on my giga pan, but the thickness is not the same. The heat disperse super well, both in the small as in the big one. The lids are sturdy, but a bit dappled when placed on the pans. Solid handles with good rivets, which do not get too hot even with my gas oven. They are super easy to wash and nothing sticks to the bottom. Small issue : the smallest pan tends to fall because its handle is too heavy.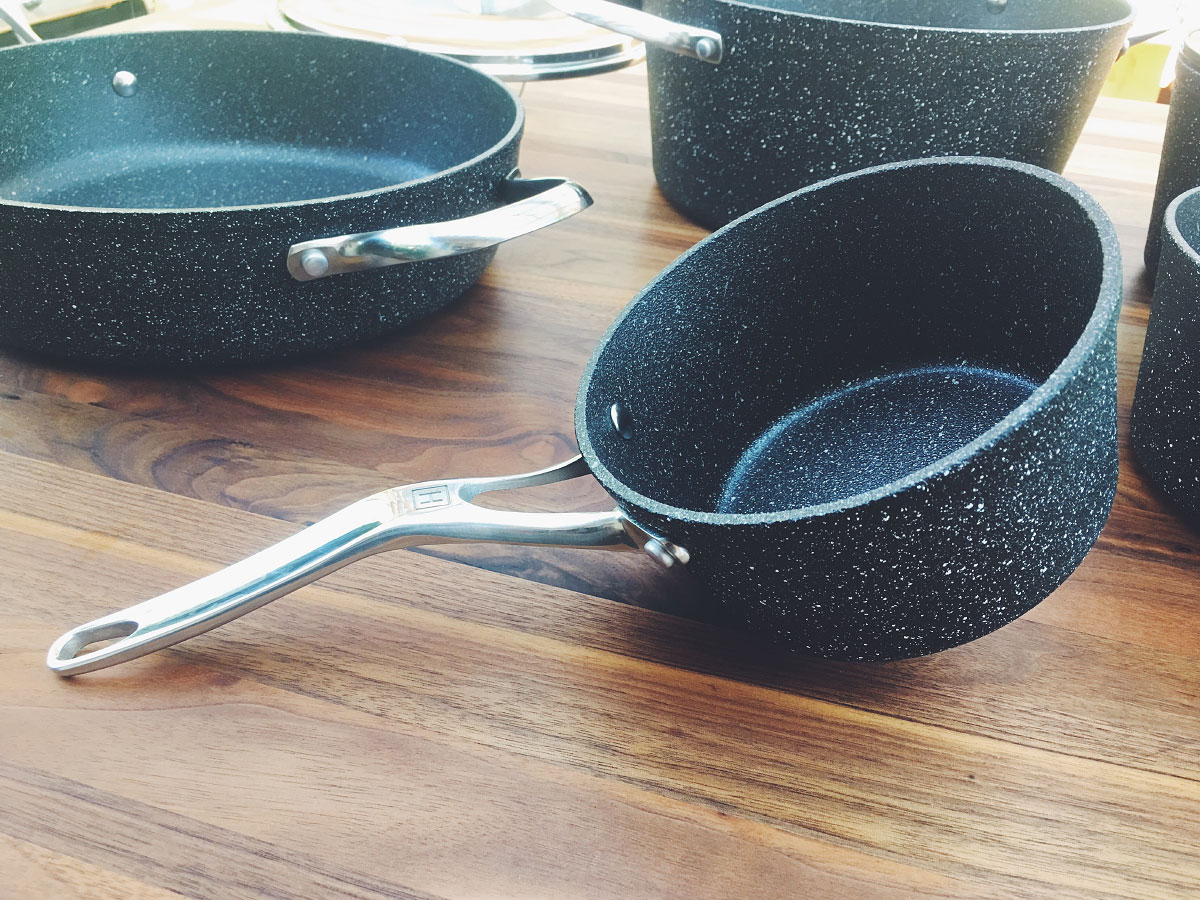 The warranty says that the kit is guaranteed for life against deformations (unless you drop it on the floor like me). In the middle of a cooking session, I remove the medium saucepan and VLAM I throw it on the floor (not wanted). I notice of course that it took a strong blow and that one of the sides is crooked. I now understand its light weight (and low price). On the other hand, I could easily correct his deformation by pressing and forcing slightly with my huge muscles (which I did don't have). Basically, I was able to put it back in shape without too much trouble!
Here is my recap and my final note:
+++
Lightweight and easy to handle
Oven friendly
Resistant coating
Excellent heat distribution
Long and solid handles
Super easy to wash
Very effective anti-slip (haha)
– – –
Thickness of the sides could be better
Easy to deform if dropped (haha)
The smallest balance VS the weight of its handle
Basically, I recommend this cookware. Obviously, we must keep in mind that quality goes with the price and that we are far from All-Clad or Le Creuset. On the other hand, I really enjoy cooking with and above all, nothing, but NOTHING does stick in. It clearly has small faults, but that does not turns me down. Would I have bought it knowing the negative points? Absolutely. I give it 4 stars out of 5!
Want to buy this product and encourage me? Click on this link !!!