Super creamy fusilli tacos with smoked cheese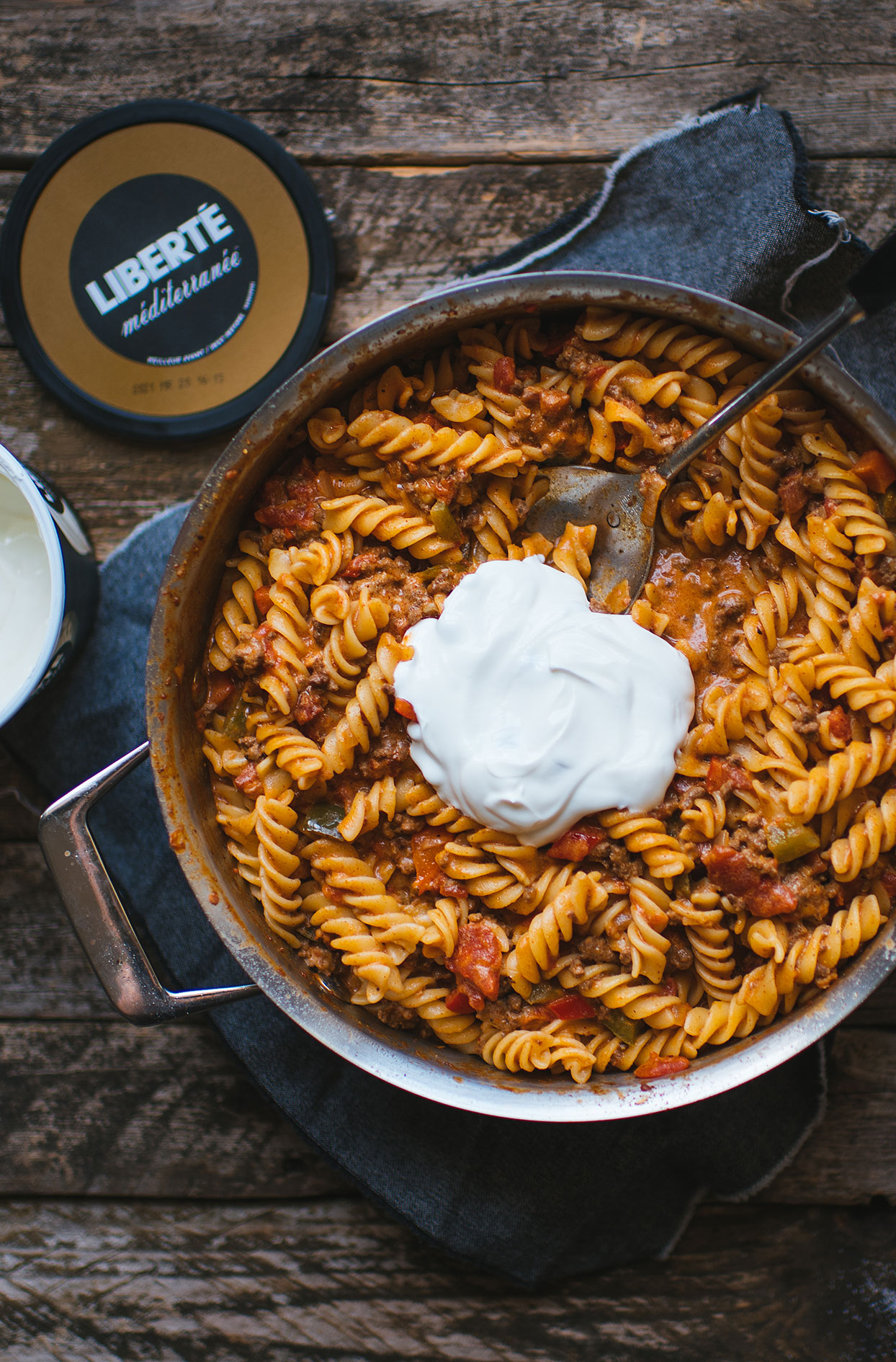 Preparation

25 min

Cooking

30 min

Servings

4

Freezing

Absolutely
You're going to LOVE these super creamy fusilli tacos with smoked cheese. In collaboration with Liberté Canada, I created a pasta dish using their Mediterranean Plain 10% yogurt (AKA the king of texture). This pasta is so creamy, you're going to want to spread it all over your face! Enjoy your meal !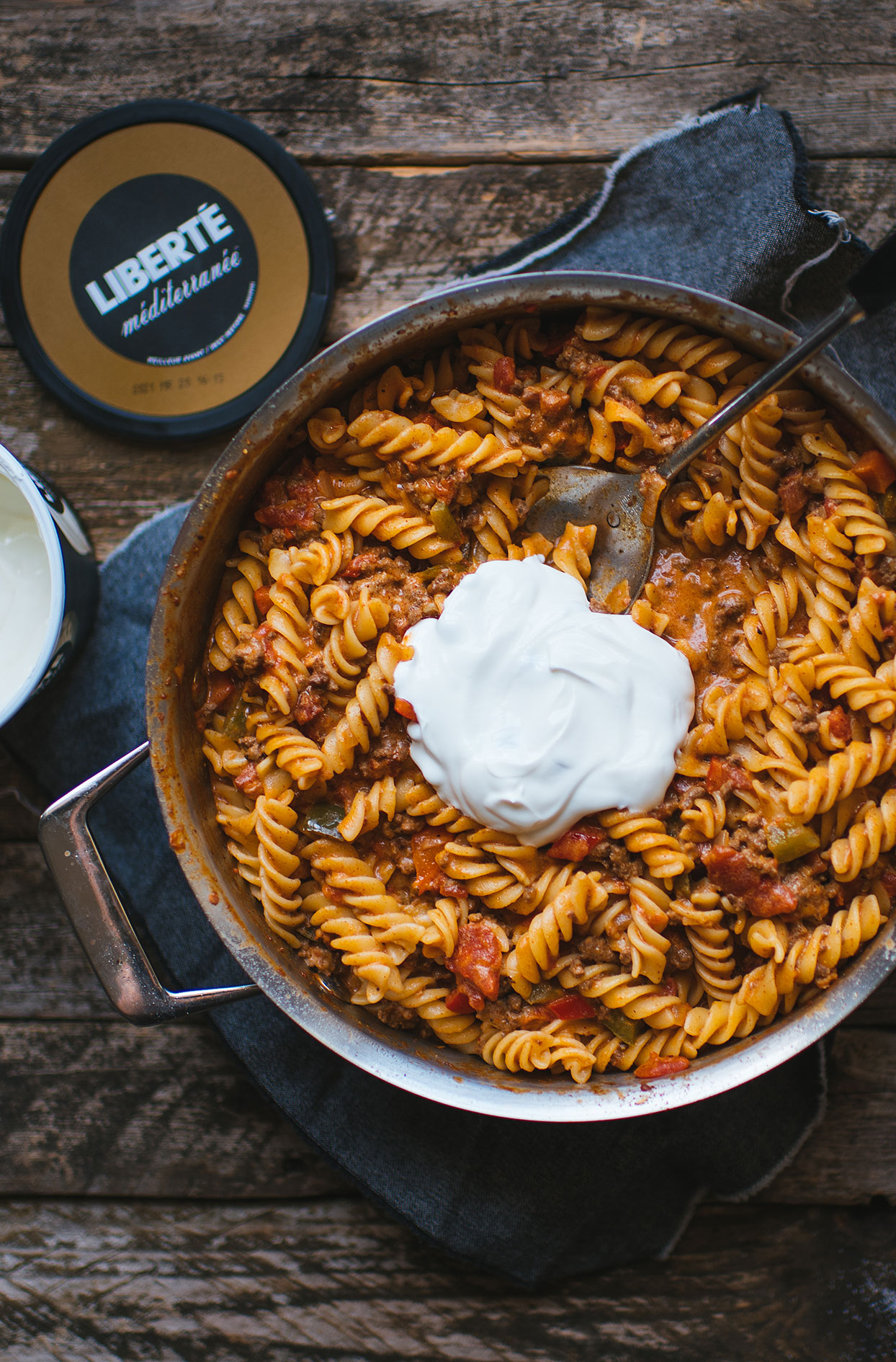 Ingredients
200 g pancetta, diced
Olive oil
1/2 red onion, finely chopped
2 large garlic cloves, finely chopped
650 g extra-lean ground beef
2 teaspoons chili powder
2 teaspoons smoked paprika
1 teaspoon ground cumin
1 teaspoon dried oregano
1/2 teaspoon garlic powder
1/2 teaspoon onion powder
1 small red pepper, diced
1 small green pepper, diced
1 can 796 ml diced tomatoes with Italian spices
1/2 cup chicken broth
454 g fusilli
1 1/4 cups Liberté Méditerranée Plain 10% yogurt
2 cups grated Le Boucan cheese (or other firm smoked cheese)
Salt and pepper from the mill
Preparation
In a large pot heated over medium-low heat, place the pancetta and add a thin drizzle of olive oil. Cook for 5 minutes while stirring.
Add the onion and garlic and continue cooking, stirring frequently, 3 to 4 minutes.
Increase heat to medium high, add the ground beef and the spices then season with salt and pepper. Cook, 7 to 8 minutes, until the meat is cooked. Break up into small pieces.
Reduce heat to medium, add the bell peppers, diced tomatoes and chicken broth then mix. Season with salt and pepper. Simmer for 10 minutes, stirring occasionally.
In a large saucepan filled with boiling salted water, cook the fusilli al dente according to package directions. Pour into a colander and drain well.
Pour the pasta into the sauce followed by the cheese and yogurt and mix well. Cook 2 minutes to warm up.