Homemade marinara sauce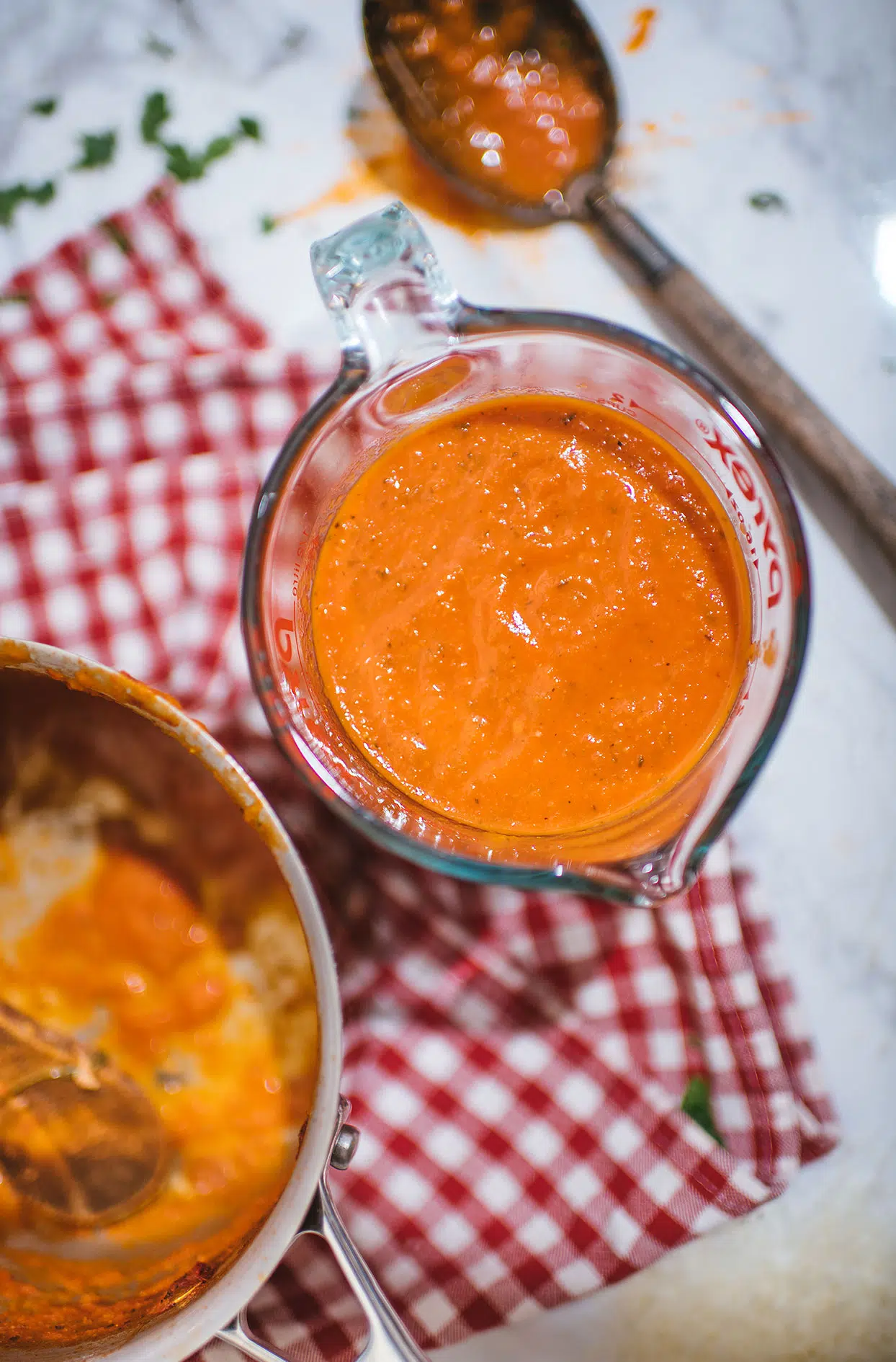 Preparation

15 min

Cooking

20 min

Servings

2 cups

Freezing

Absolutely
Why not make your homemade marinara sauce? It's GIGA easy to make and freezes beautifully. Your pasta will thank you!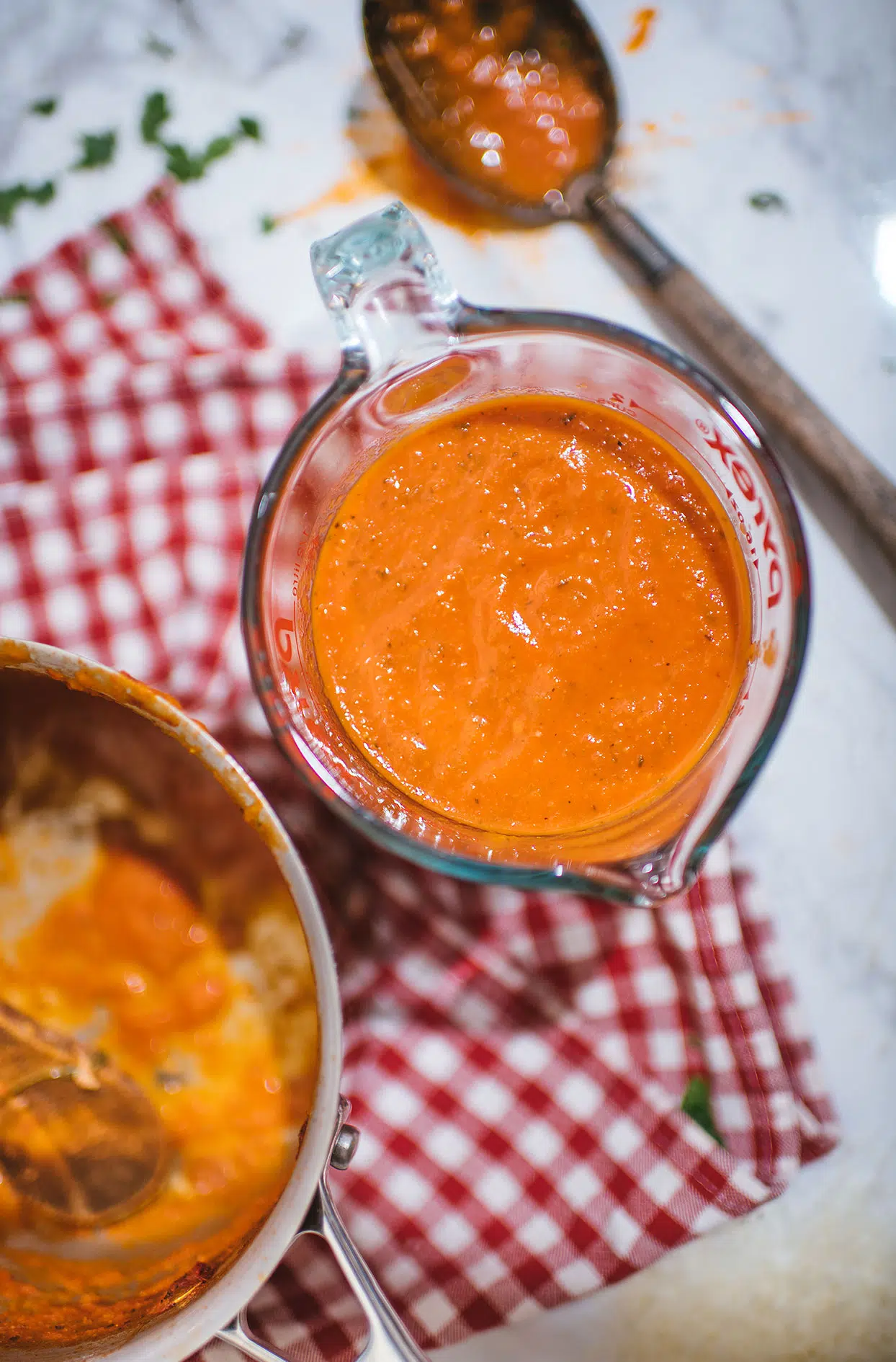 Ingredients
1/2 small yellow onion, finely chopped
3 garlic cloves, finely chopped
Olive oil
2 tablespoons tomato paste
2 tablespoons tablespoon white wine
1 tablespoon dried oregano
1 tablespoon sugar
796 ml diced Italian tomatoes
5 fresh basil leaves
1 teaspoon dried thyme
Salt and pepper from the mill
Preparation
In a small saucepan heated over medium heat, add the onion and garlic and drizzle with olive oil. Cook, stirring constantly, 3 to 4 minutes.
Add the tomato paste, mix and cook for 1 minute. Add the white wine and mix.
Add the rest of the ingredients, season with salt and pepper and mix. Bring to a boil, reduce heat to medium low and simmer for 15 minutes, stirring occasionally. Reduce to a puree.