Legendary stuffed olives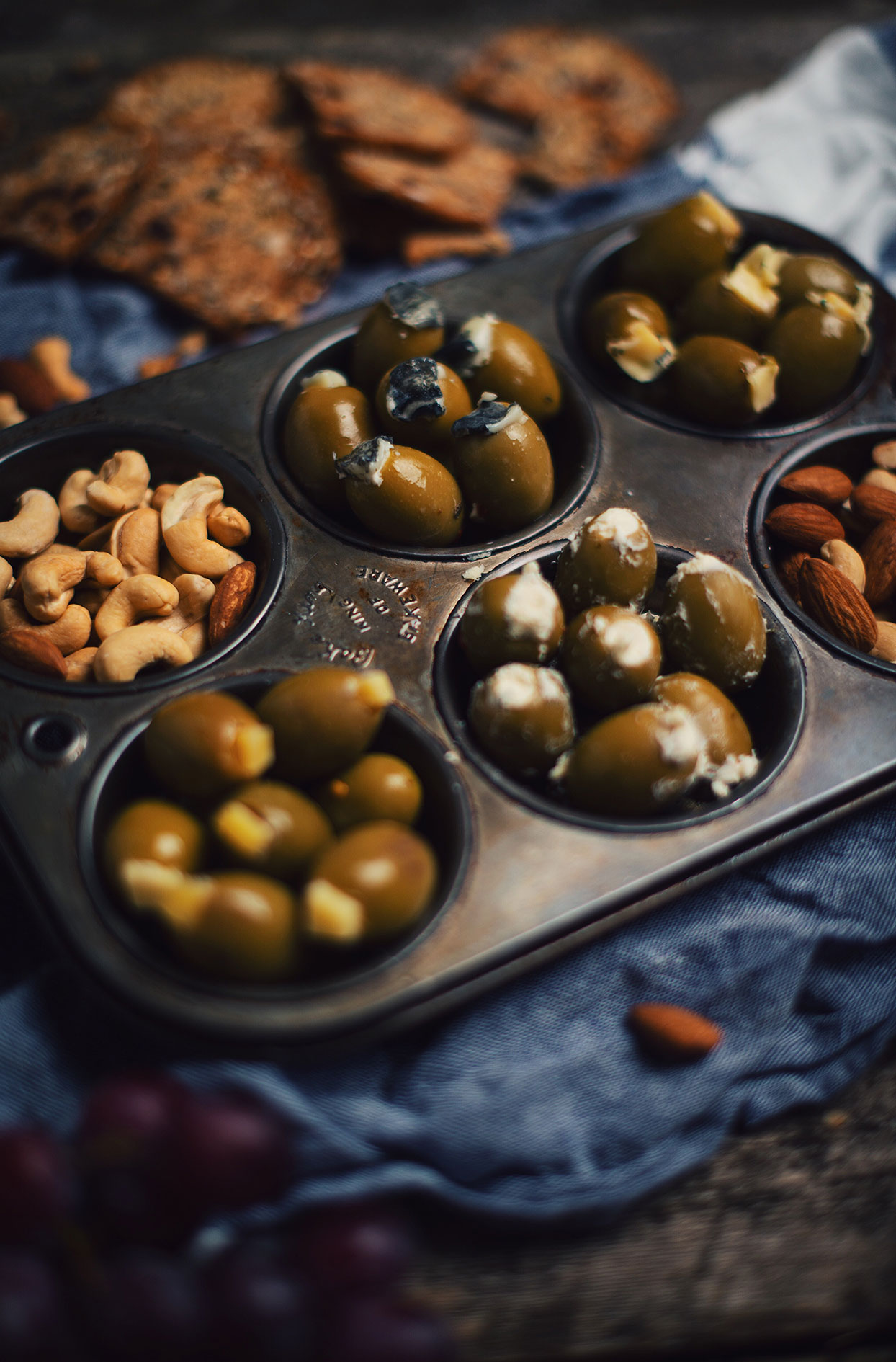 Preparation

20 min

Servings

6 to 8

Freezing

I do not suggest
Don't always need to break your head to serve a starter! As an amateur of stuffed olives, I decided to create some versions with cheese. Serve this with a baguette, a liver pâté, fresh fruits and a mixture of nuts! Easy, good and rapido-presto. BOOM, NEXT PARTY!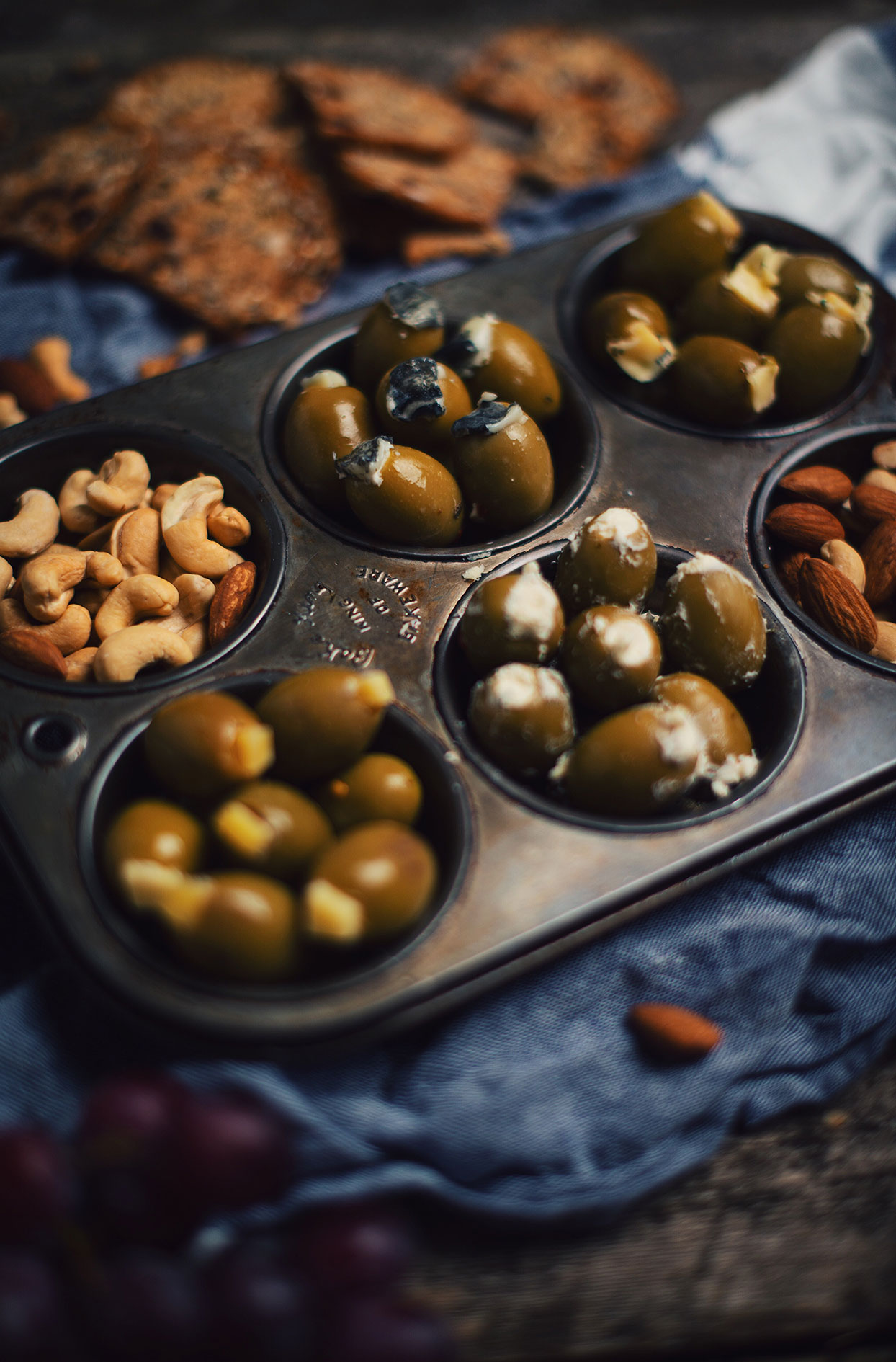 Ingredients
1000 ml (2 x 500 ml) giant pitted Halkidiki olives
Comté JuraFlore 12 months cheese
Boursin cheese garlic and fine herbs
Bleubry cheese by Alexis de Portneuf
Le Cendrillon ash-covered goat cheese by Alexis de Portneuf
Preparation
Cut the cheese into small sticks (except the Boursin) and insert in the center of the olives. Reserve in the fridge but remove about 20 minutes before serving! You can also stuff the olives with almonds, cashews or even candied garlic cloves!