Homemade brown BBQ gravy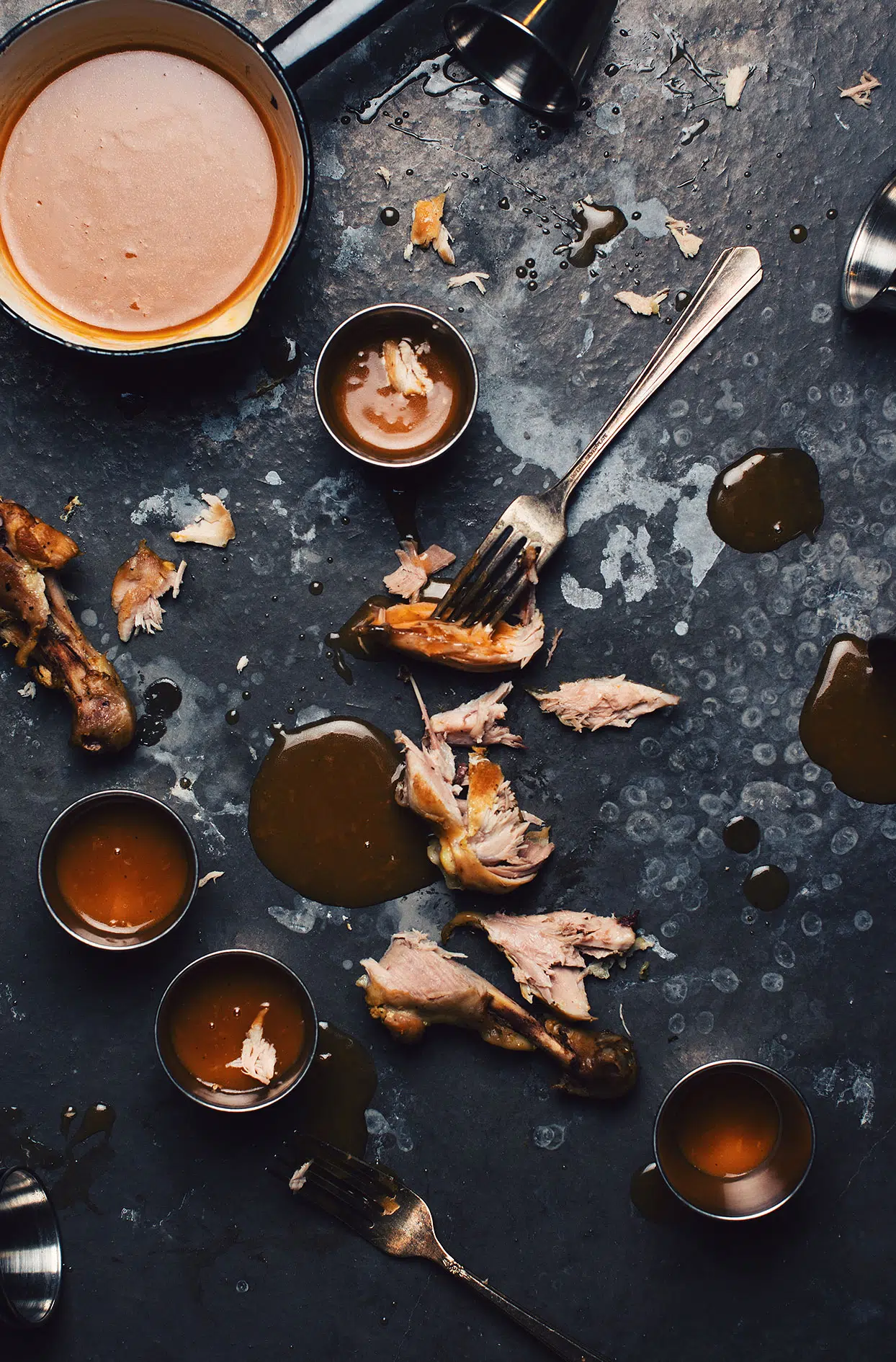 Preparation

15 min

Cooking

1 h 10 min

Servings

4 cups

Freezing

Absolutely
My homemade brown BBQ gravy is legendary! It's is simple to do, taste like paradise and is WAY less salty than the one you buy at the supermarket!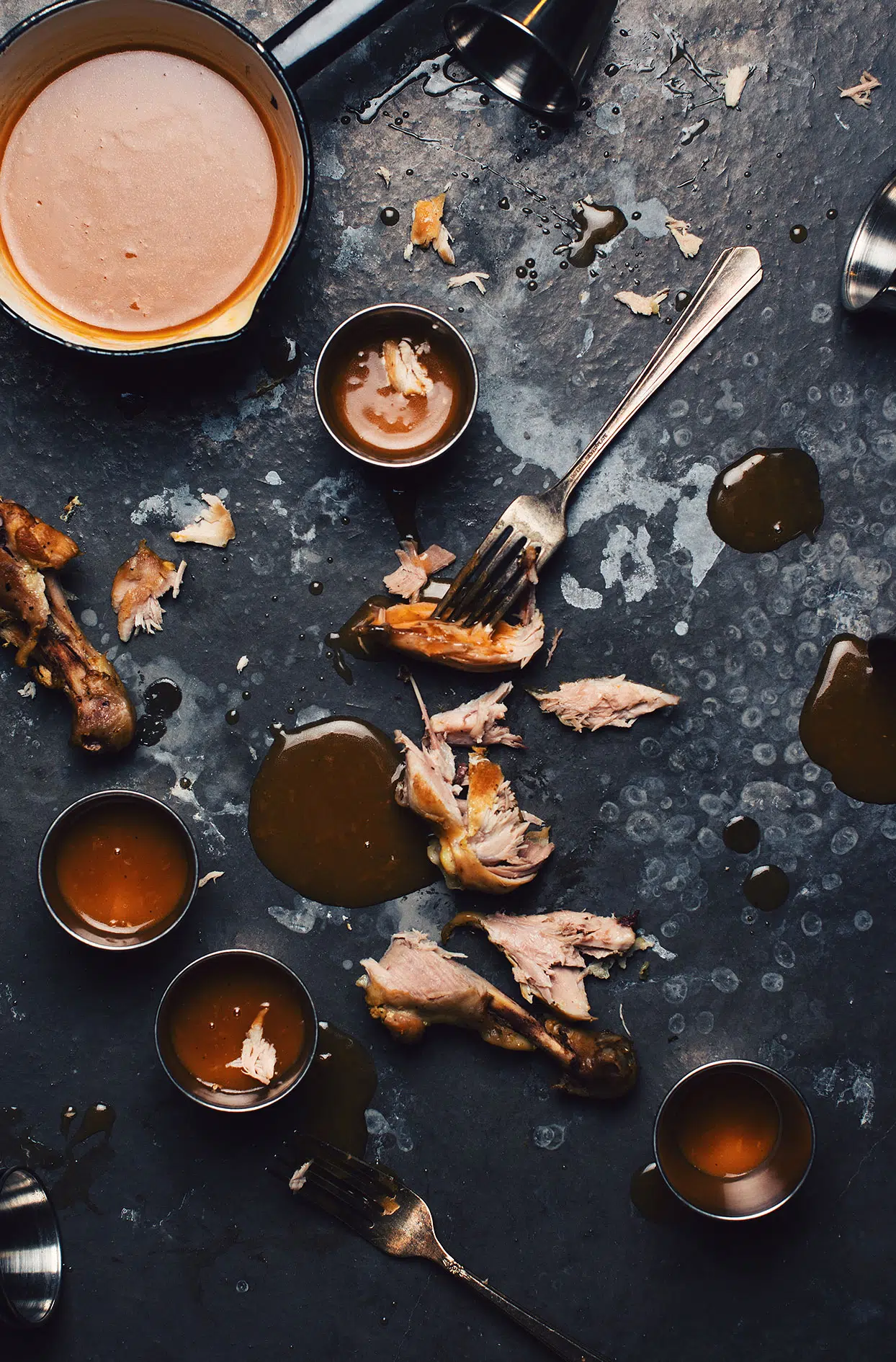 Ingredients
Olive oil
4 chicken wings
1 yellow onion, finely chopped
1 garlic clove, finely chopped
5 big white mushrooms, sliced
1 big carrot, cut lengthwise then sliced
1/4 teaspoon Italian spices
1/4 cup dark rum
8 cups low sodium chicken broth, hot
1/2 tablespoon tomato paste
1 bay leave
1/4 cup barbecue sauce
3 tablespoons corn starch diluted in 1/3 cup cold water
Salt and ground pepper
Preparation
In a big pan at medium heat, add about 2 tablespoons olive oil and sear the chicken wings on all sides, for about 15-20 minutes total. We want a nice color!

Add onion, garlic, mushrooms, carrot, Italian spices, a small drizzle of olive oil then season with salt and pepper. Stir well and continue cooking for 5-6 minutes to caramelize. Stir often.

Add the rum and stir. Cook for 2 minutes to reduce dry.

Add chicken broth, tomato paste and bay leave then stir. Cover, bring to a boil and reduce to medium-low heat. Simmer for 30 minutes stirring from times to times. Filter and return liquid in pan.

Add the BBQ sauce and the cornstarch mix then stir well. Simmer at good bubbles, uncovered, for 6-8 minutes or until sauce gets thick! Serve with chicken, on a hot chicken or even on a poutine!