Beef tartare with beef jerky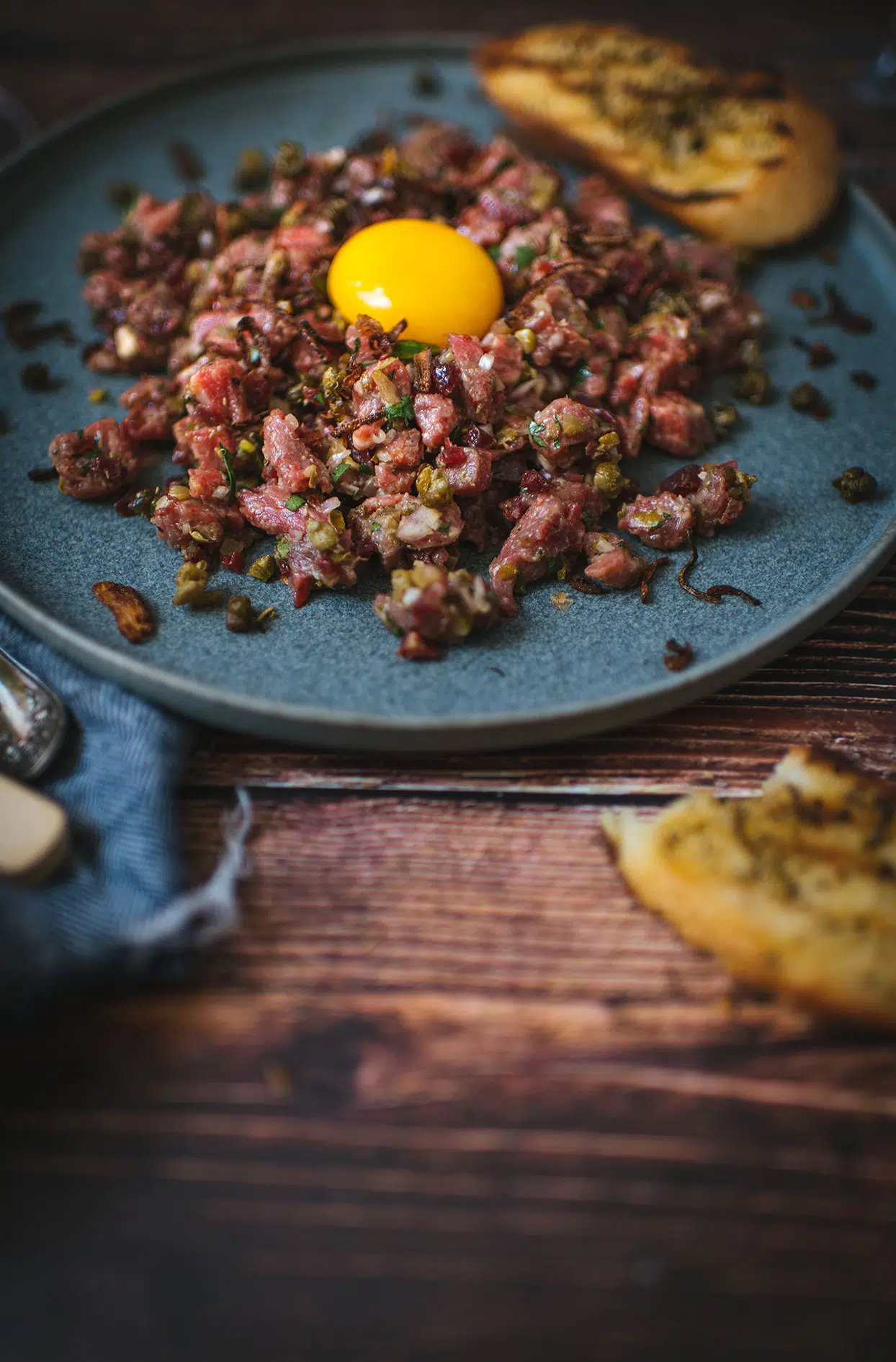 Preparation

30 min

Cooking

10 min

Servings

2

Freezing

I do not suggest
This beef tartare with beef jerky is downright out of this world. The capers and fried shallots bring an infernal touch while the beef jerky brings a smoky and sweet side. I promise you, this recipe is solid! This recipe was created in collaboration with Washington State Wines and I strongly suggest that you pair it with Double Canyon, a Cabernet that is incredible.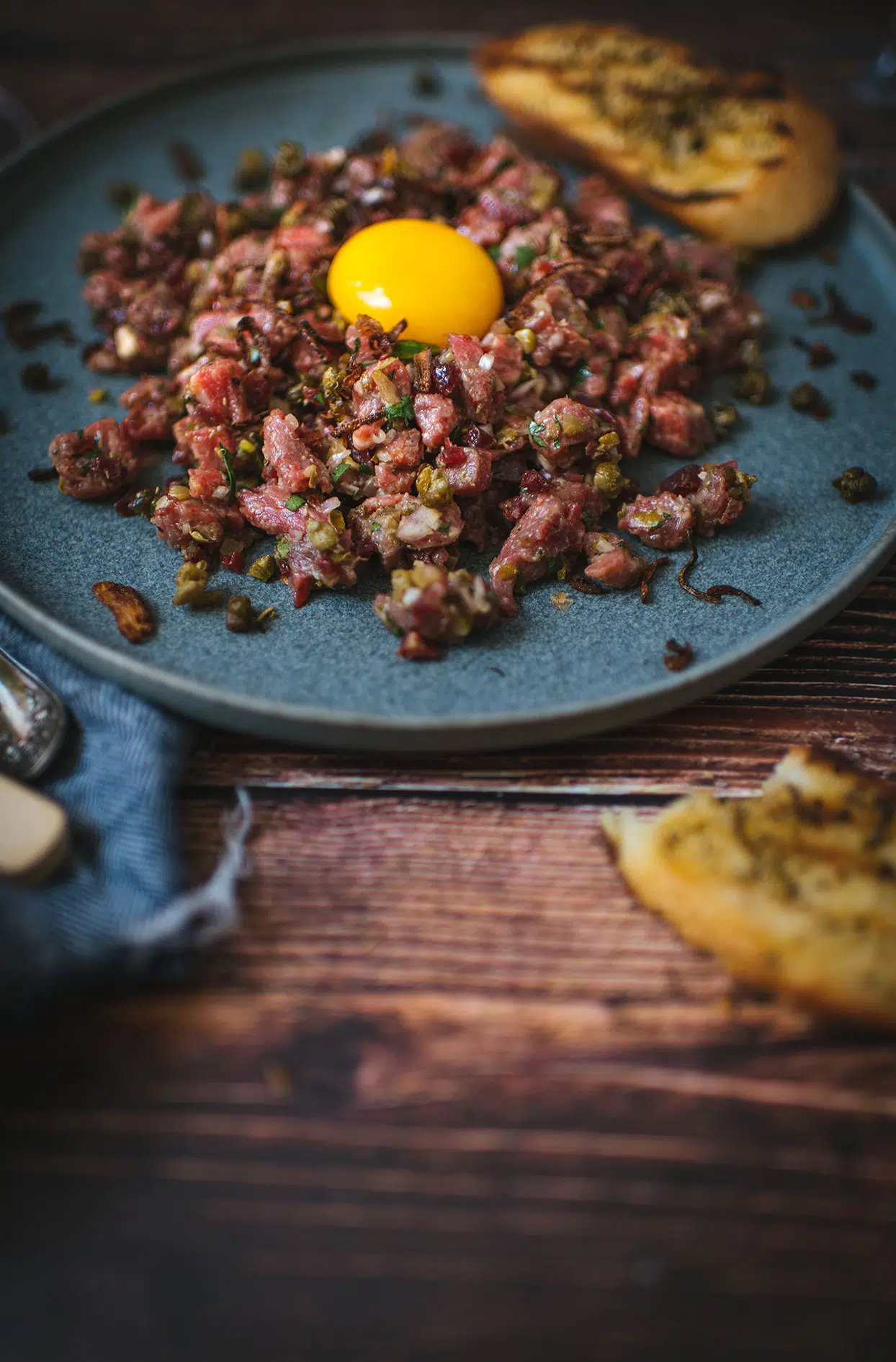 Ingredients
300 g beef tenderloin, cut into cubes
68 g beef jerky by Joe Beef (or other teriyaki-style jerky), finely chopped
2 small sweet pickles, finely chopped
2 teaspoons capers, finely chopped
1 shallot, finely chopped
1 tablespoon finely chopped fresh parsley
2 teaspoons Dijon mustard
1 teaspoon Worcestershire sauce
Salt and pepper from the mill
Toppings
About 1 cup vegetable oil
1/3 cup capers, drained and very well patted dry
1 large shallot, peeled and sliced
2 egg yolks
Croutons
1 baguette, cut into 1 cm thick croutons
About 1/3 cup olive oil
1 tablespoon herbs of Provence
Salt and pepper from the mill
Preparation
In a large bowl, put the ingredients for the tartare, season with salt and pepper generously and mix. Reserve in the fridge.
Prepare the toppings. In a small saucepan, add vegetable oil and heat to 350°F. Add capers and cook for 2-3 minutes or until open and crisp. Remove with a slotted spoon and place on a few sheets of paper towels.
Add shallots and cook 2 to 4 minutes or until golden brown. Remove with a slotted spoon and place on the paper towel. Set aside.
Prepare the croutons! In a bowl, put the olive oil, the Provencal herbs, season with salt and pepper generously and mix. Brush the croutons on both sides with the oil mix and place on a plate. On a barbecue grill or on a ridged cast-iron skillet over medium-high heat, grill the croutons for a few minutes on each side.
Assemble your plates! Divide the tartare mixture between two plates and form a small well in the centre. Gently place the egg yolks in the centre and garnish with capers and fried shallots!