Smoked potatoes with maple and rosemary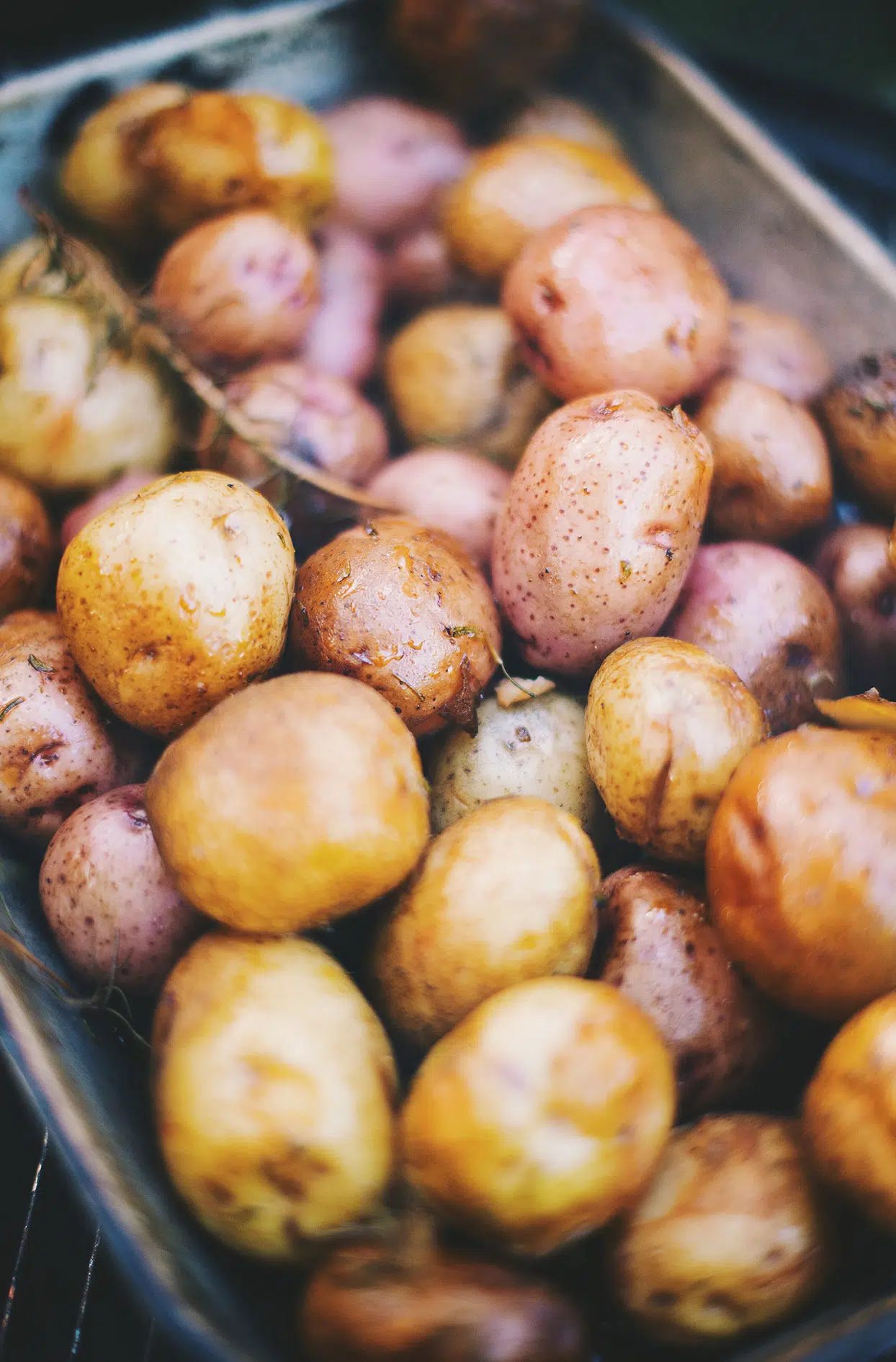 Preparation

15 min

Cooking

1 h 45 min

Servings

4 to 6

Freezing

I do not suggest
The idea of smoking potatoes came to me by attending a cooking workshop with Mr. Steven Raichlen at the Zeste studio. The flavours of maple, smoke and rosemary complement each other wonderfully. I love serving these amazing potatoes with a homemade ham, grilled meat or at brunch! Please note : I doubled the recipe for the picture.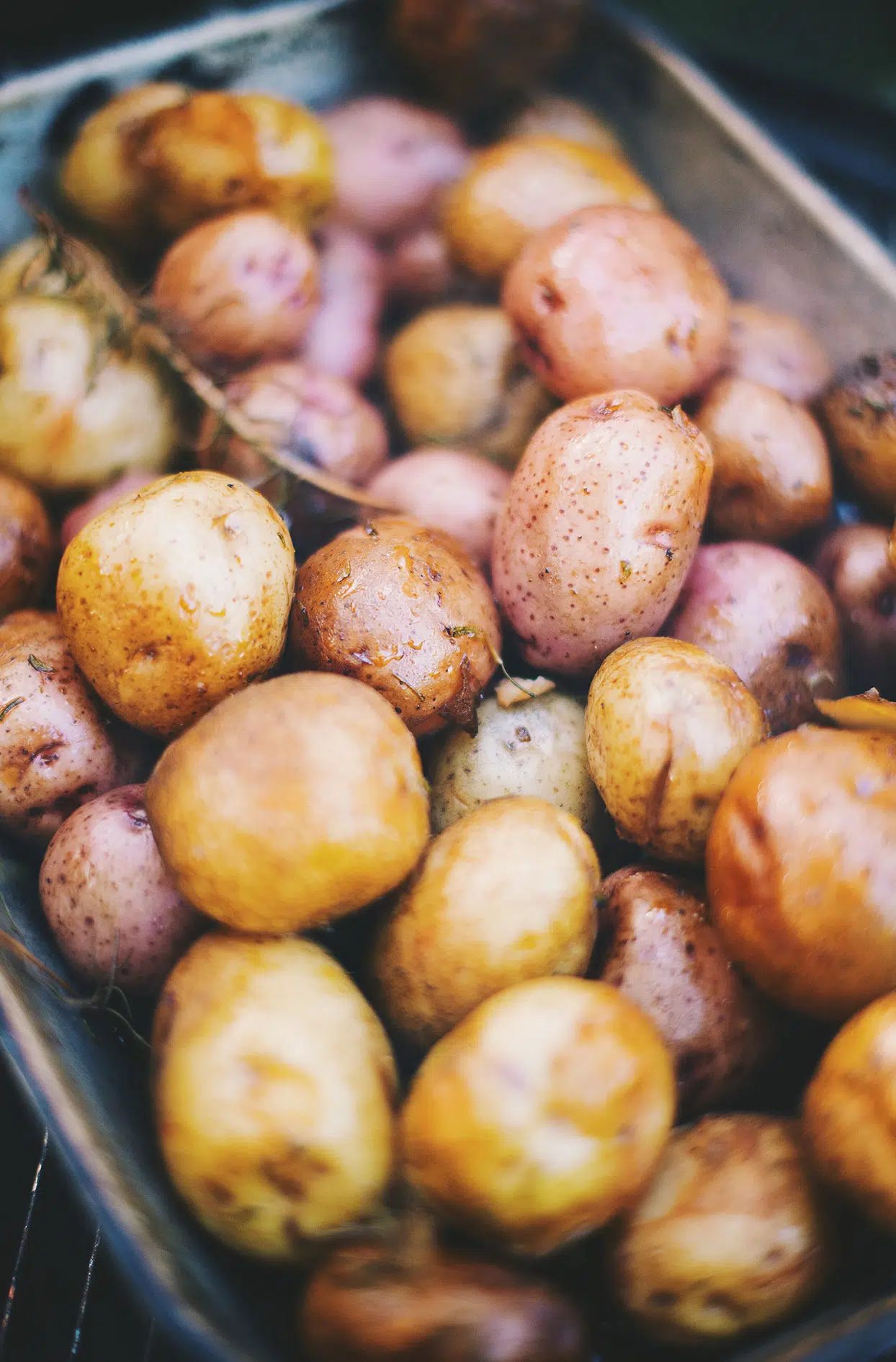 Ingredients
3 lb small potatoes with skin, washed  (a little bigger than the grelots)
3 tablespoons olive oil
1/2 cup maple syrup
2 tablespoons fresh rosemary, chopped + 2 whole sprigs
2 tablespoons Belgian-style blond beer
Salt and freshly ground pepper
Maple smoking wood
Preparation
Boil the potatoes for about 12 minutes or until tender. Drain and set aside.
In a bowl, add the rest of the ingredients then generously season with salt and pepper. Toss.
Preheat your smoker to 200° F.
Place the potatoes in a large aluminum pan and pour the mixture over it. Season with salt and pepper and toss gently. Place in the smoker and smoke for 1h30, adding a handful of wood every 15 minutes. Maintain temperature at 200 ° F and toss gently from time to time, splashing the potatoes with juice in the bottom. Serve with this same delicious juice!