Rum-Anita slush with pineapple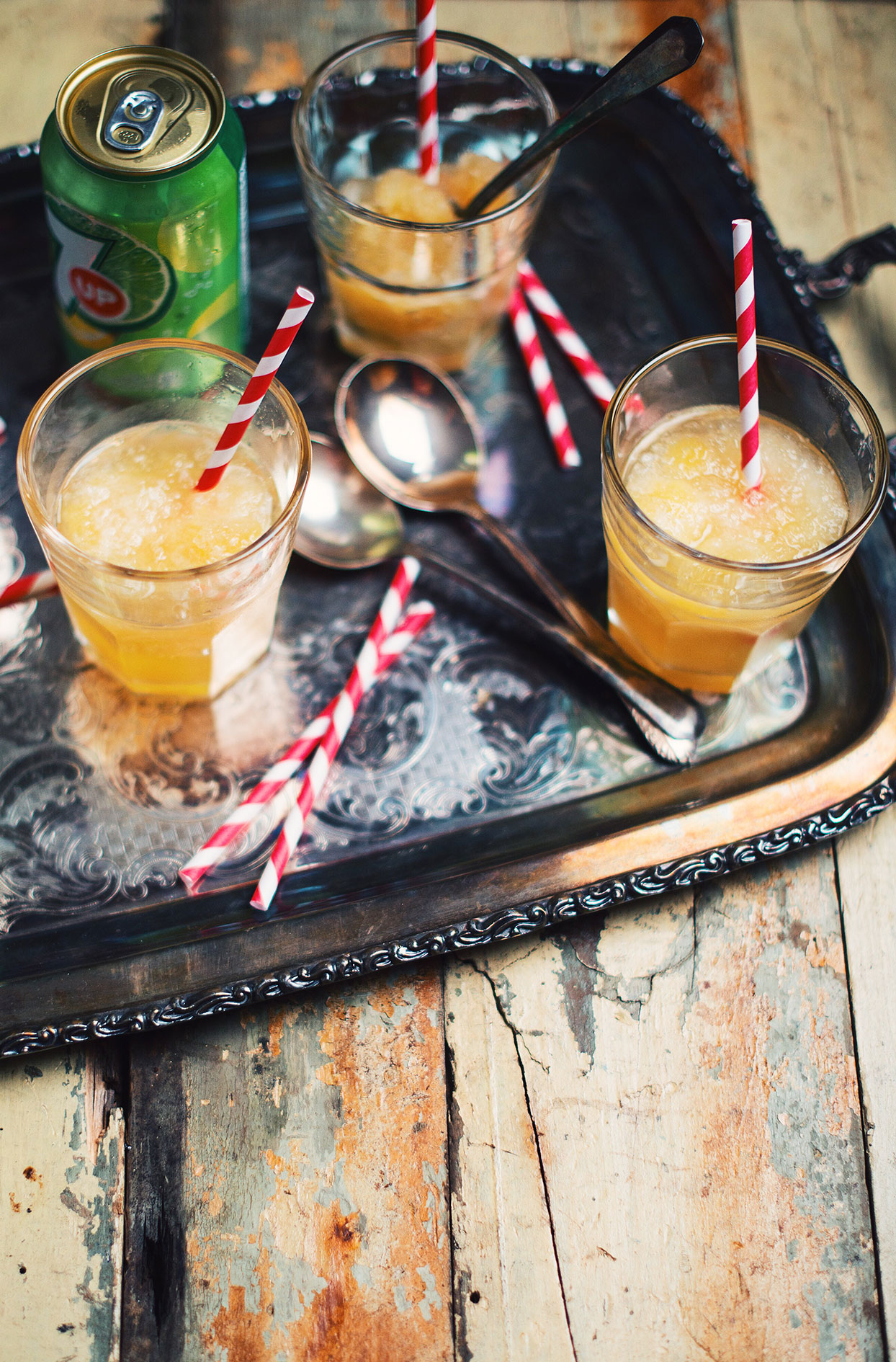 Preparation

5 min

Refrigeration

24 h

Servings

27

Freezing

Absolutely
A classic recipe from my childhood. My grand-mother use to do this slush at Christmas time and we were able to taste it from times to times. What a nice and fresh drink perfect for the summer time!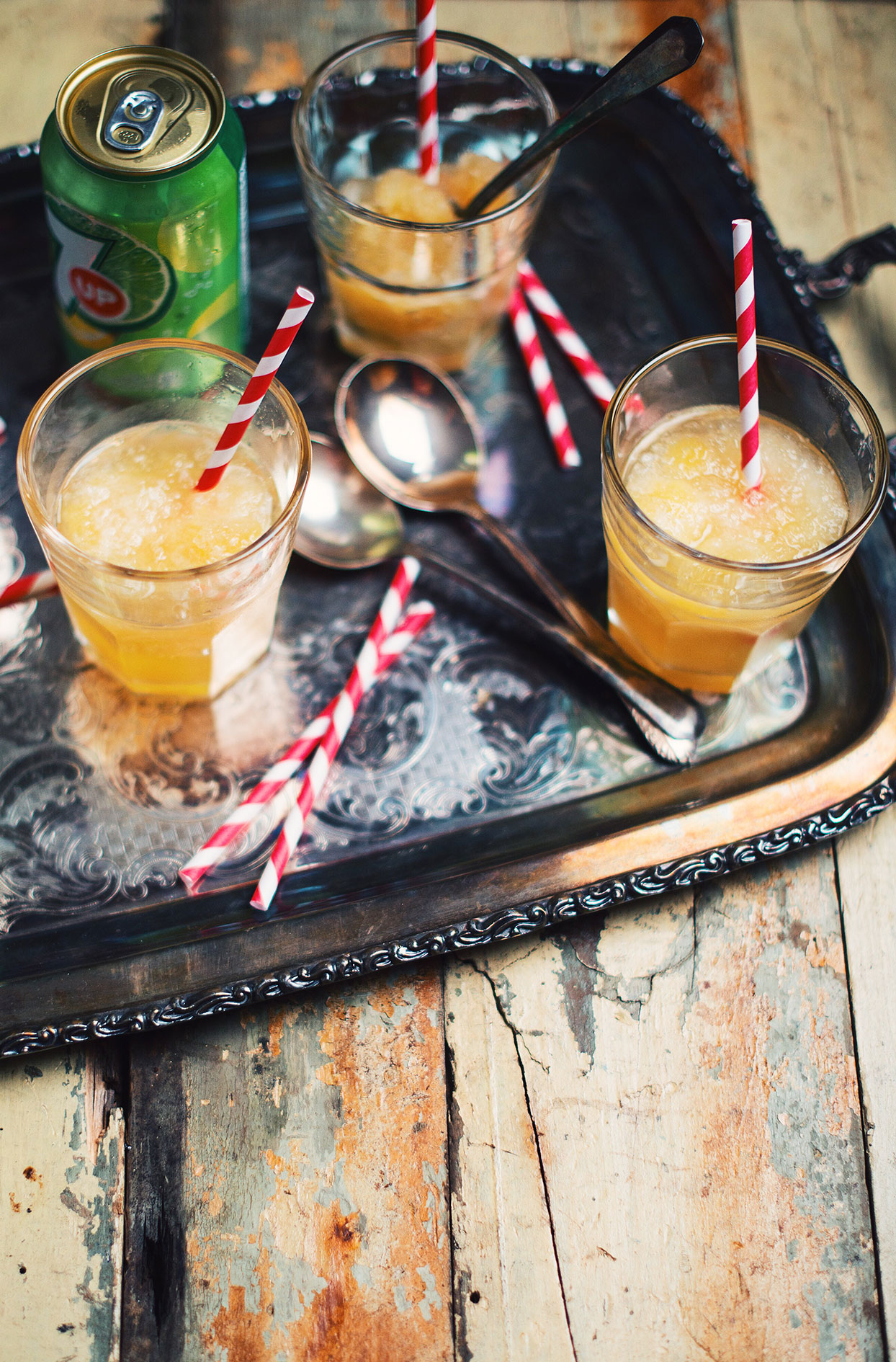 Ingredients
1 liter unsweetened pineapple juice
300ml orange juice, with or without pulp
1 can (295 ml) concentrated frozen lemonade
6 cups water
2 1/2 cups dark rum
1 cup sugar
Sevep Up
Preparation
In a very big bowl, pour all the ingredients, except for the Seven Up, and stir well to dissolve all the sugar.
Split in yogourt containers and place in freezer for 24 to 48h or until the mix is well frozen.
Serve 4-5 tablespoons in a medium glass, add a splash with Seven Up and serve with a straw!!!