Ginger, rosemary and gin lemonade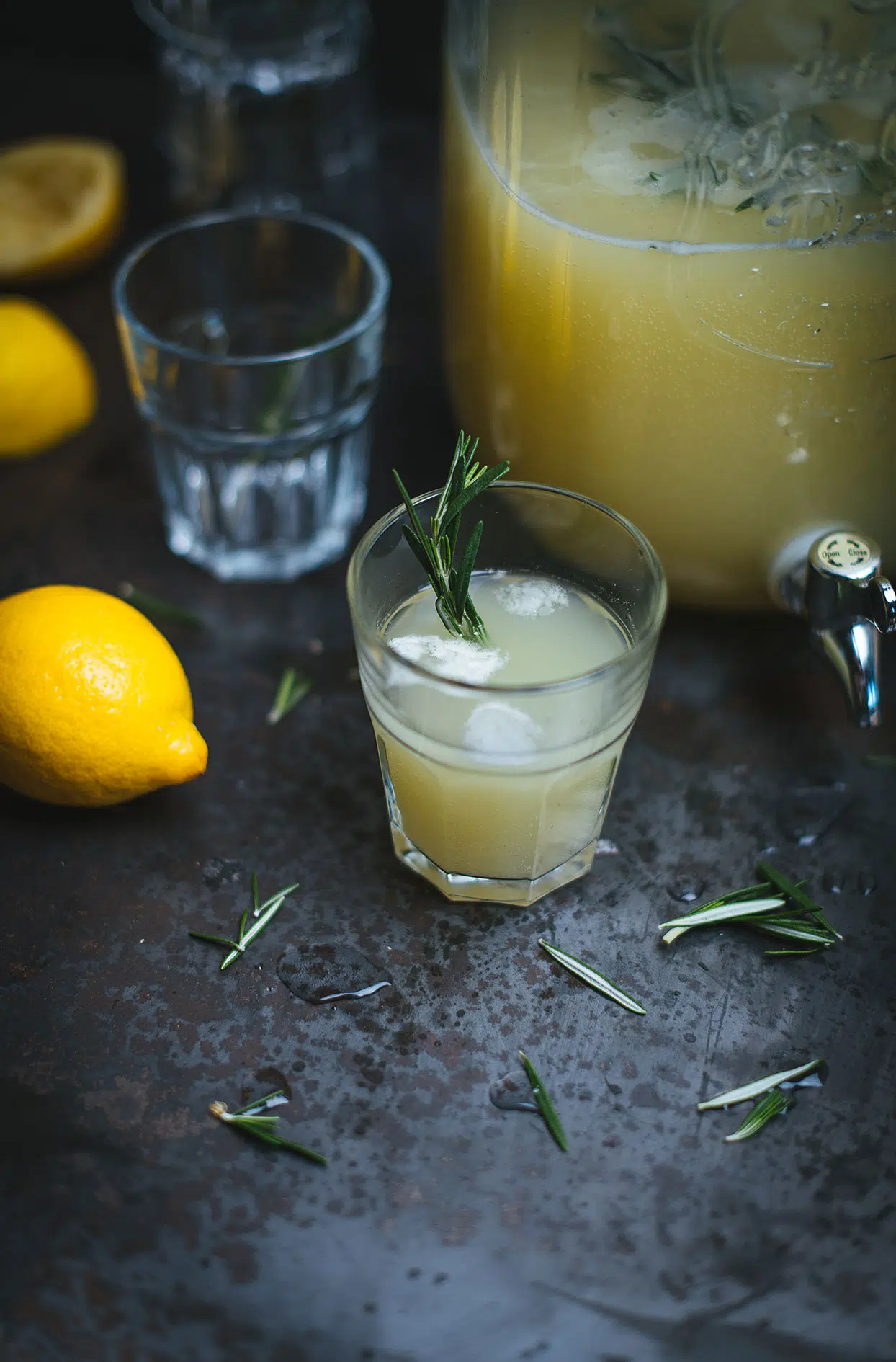 Preparation

10 min

Servings

482 shooters

Freezing

I do not suggest
This ginger, rosemary and gin lemonade will be the perfect cocktail to welcome your guests at your next festive party. Keep some without alcohol to offer to children!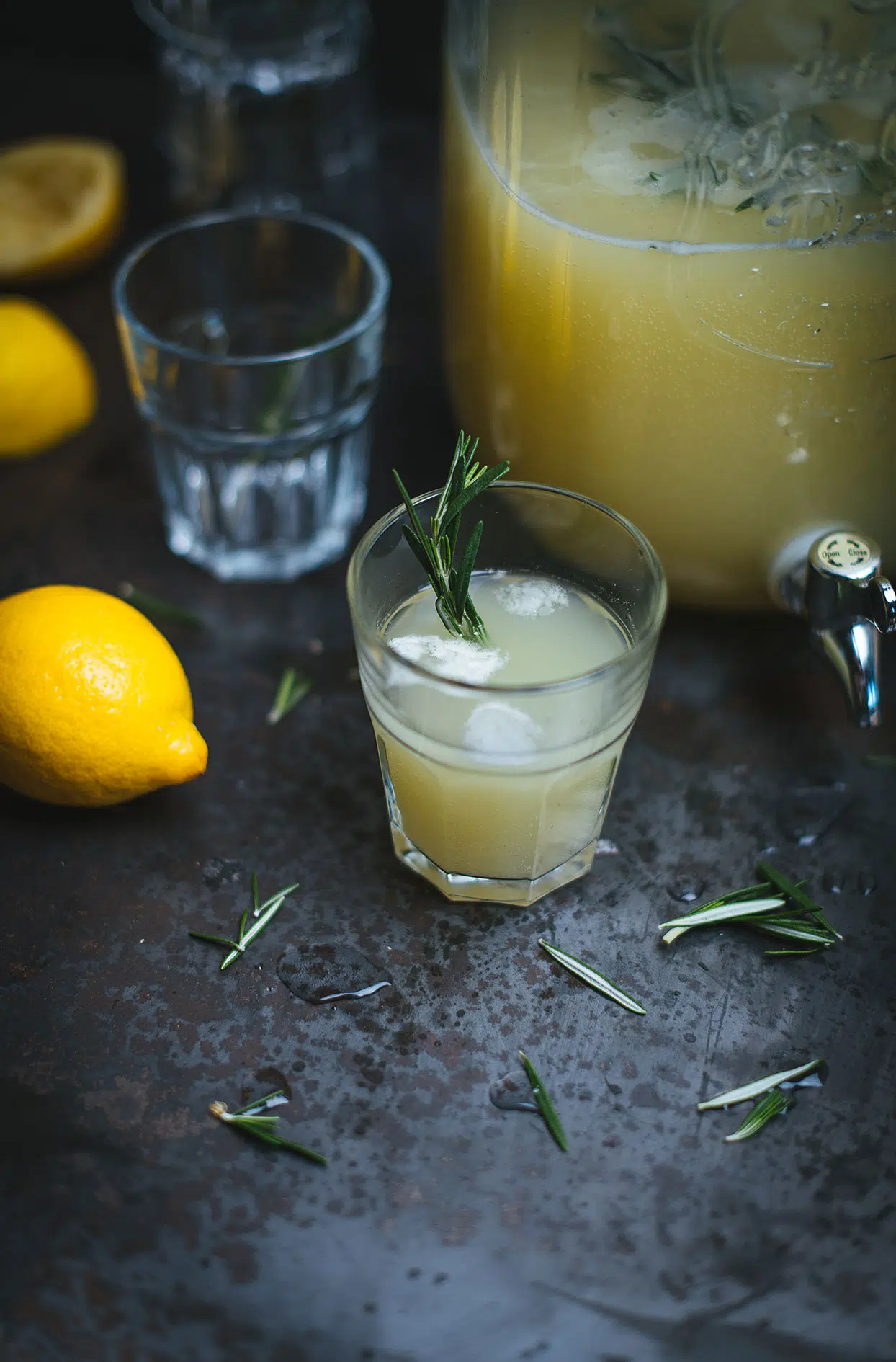 Ingredients
The juice of 10 large lemons (about 2 cups), filtered
A piece about 10 cm of fresh ginger, chopped
2 sprigs of fresh rosemary + a few more for decoration
10 cups of ice water
2 liters of sparkling water
1 cup of gin (more or less to taste)
1/2 cup maple syrup
Ice to serve
Preparation
In a blender, add lemon juice, ginger, rosemary and ice water. Blend until smooth, strain and pour into a 2-gallon drink dispenser.
Add sparkling water, gin and maple syrup and mix. Decorate with a few slices of lemon and sprigs of fresh rosemary. Serve over ice!