Roasted garlic and maple carrots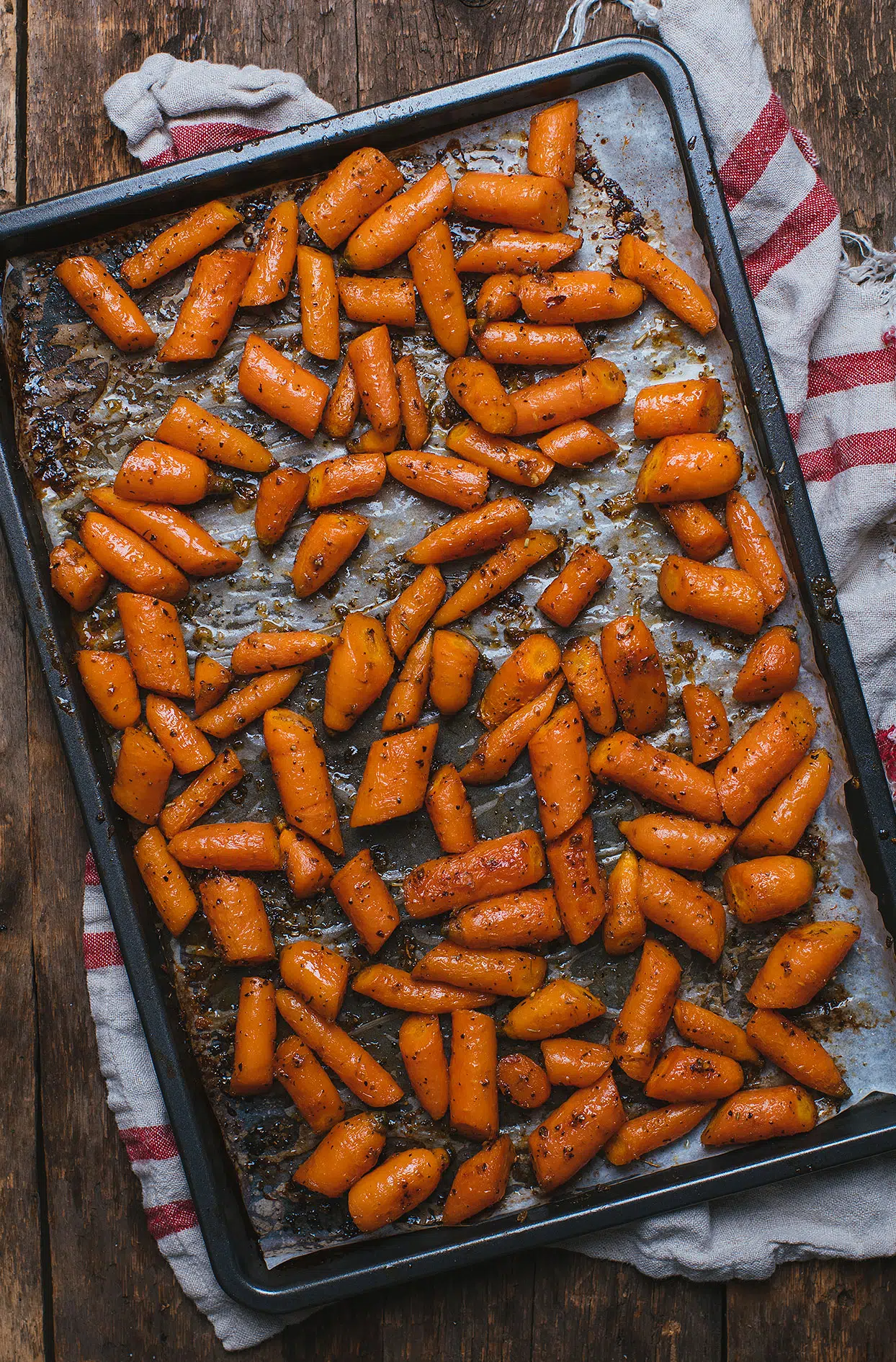 Preparation

10 min

Cooking

40 min

Servings

4 to 6

Freezing

Absolutely
Why bother when you can have roasted garlic and maple carrots in no time? Perfect to accompany a steak, tourtière and tiramisu. KAMPAI!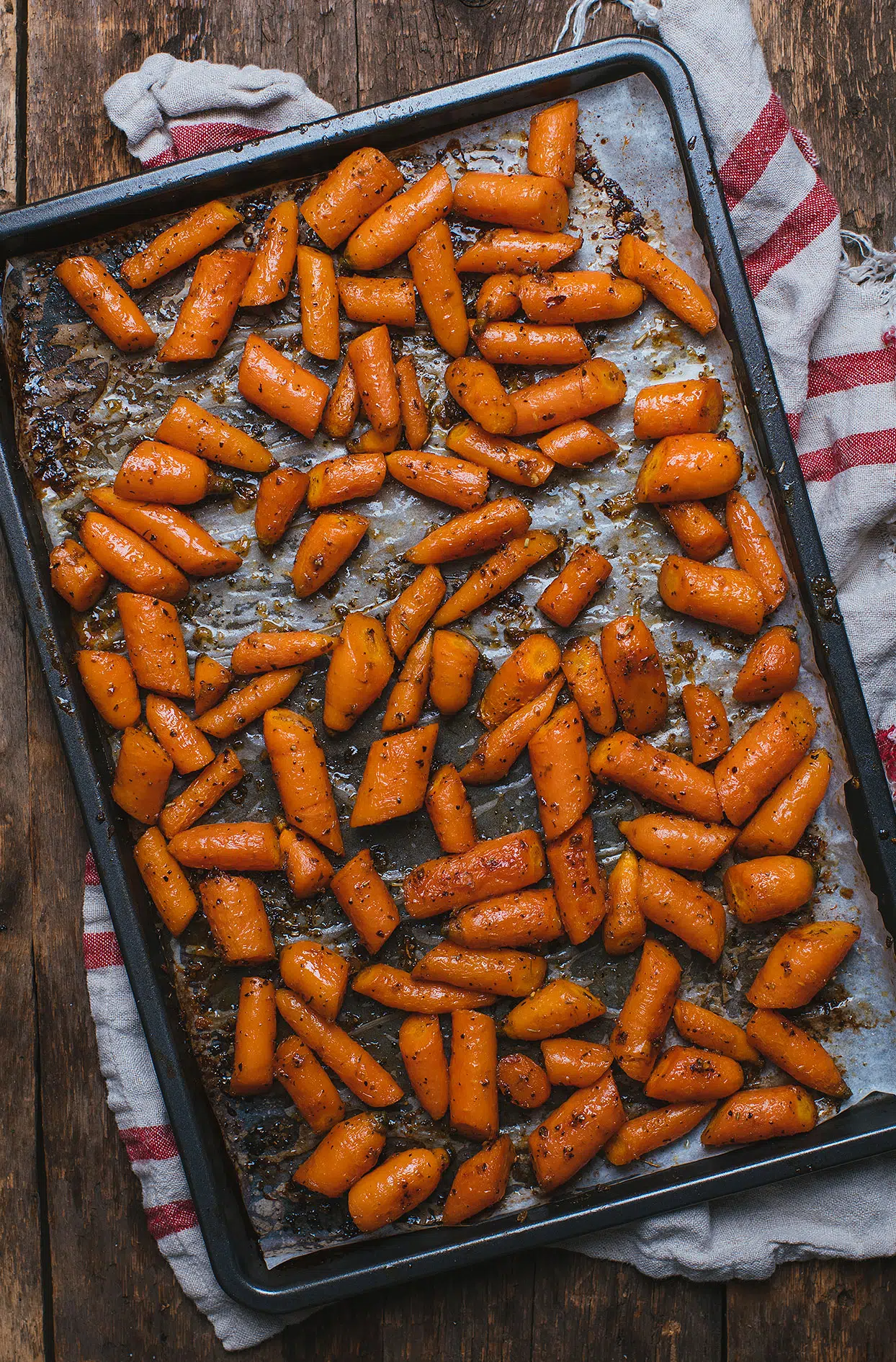 Ingredients
3 tablespoons butter
3 garlic cloves, finely chopped
2 packs Nantes carrots (453 g each), cut into large pieces
3 tablespoons maple syrup
1 teaspoon Italian spices
Salt and pepper from the mill
Preparation
Preheat the oven to 400 °F. Line a large baking sheet with parchment paper.
In a large skillet heated over low heat, put the butter and melt. Add the garlic and cook for 3 to 4 minutes, stirring constantly. The garlic should not brown, lower the heat if it does.
Add the carrots, maple syrup, Italian spices, season with salt and pepper then mix.
Pour the carrots and juice on the baking sheet and distribute. Place in the oven and bake for about 40 minutes or until the carrots are cooked but still slightly crispy. Mix halfway through cooking.