Cheesy garlic bread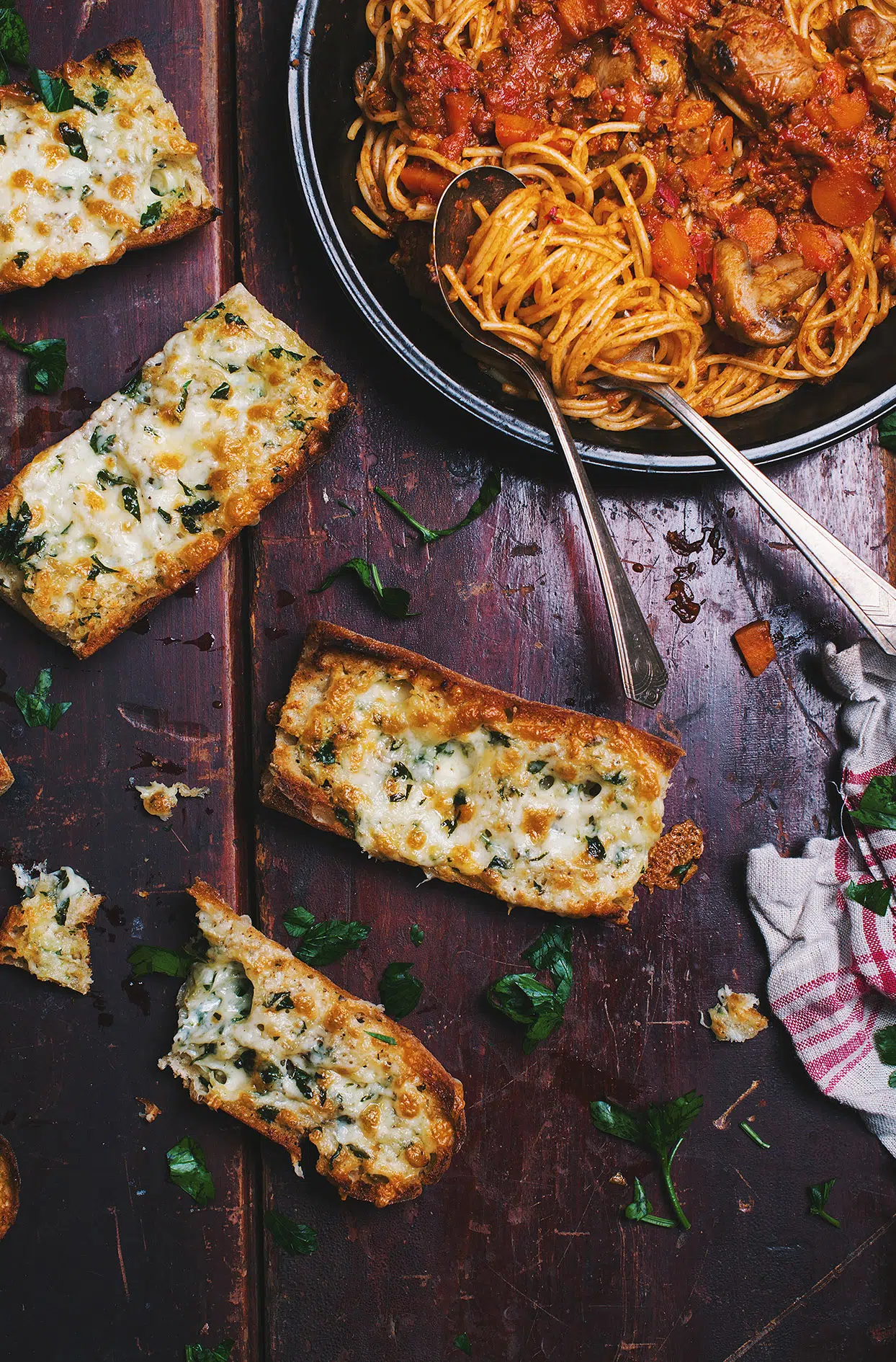 Preparation

15 min

Cooking

8 min

Servings

6

Freezing

Absolutely
This cheesy garlic bread is my classic for a perfect spaghetti night. Nothing simpler and so comforting!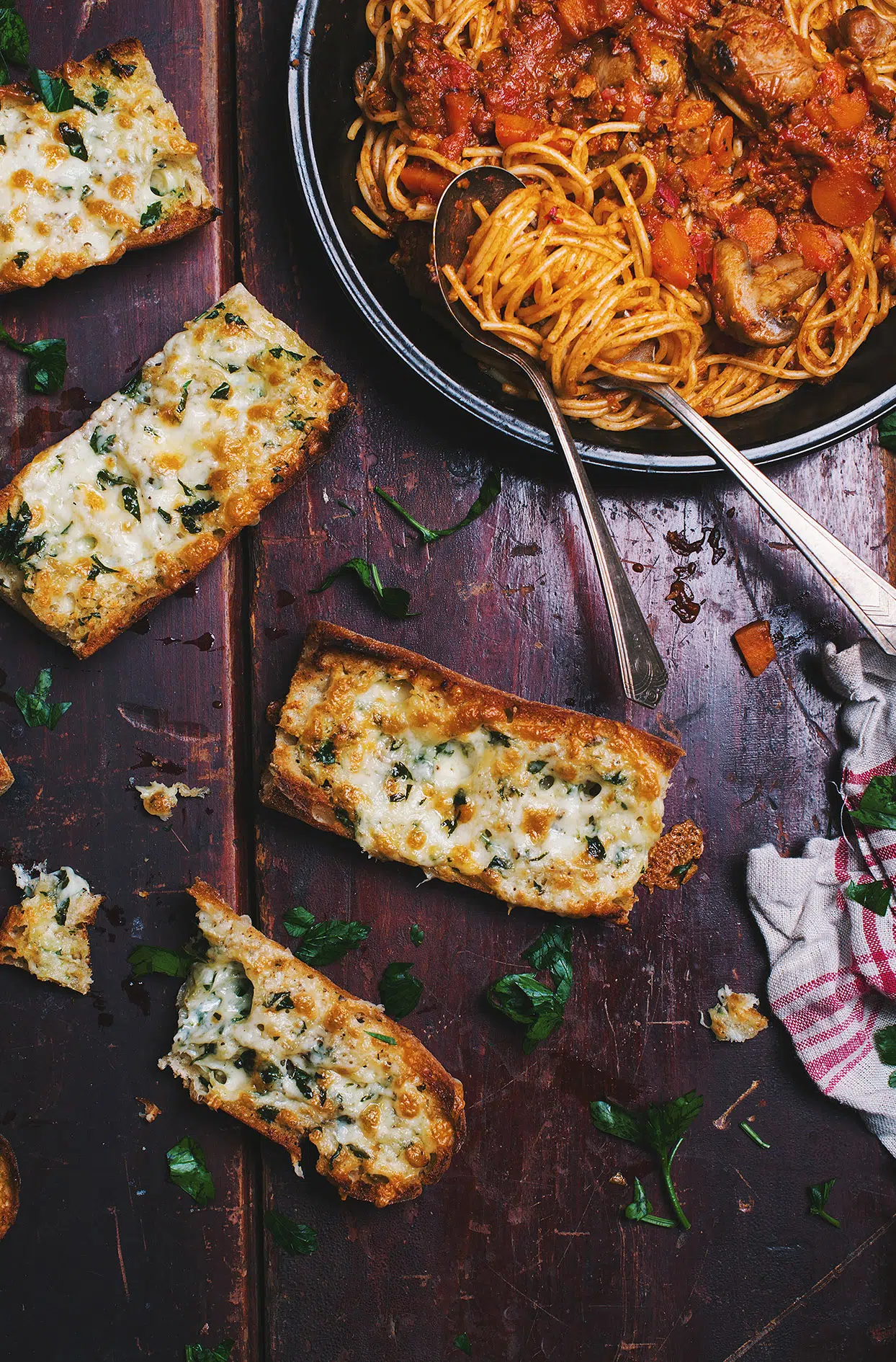 Ingredients
4 garlic cloves, finely chopped

3 tablespoons butter, soft and room temp

1 tablespoon Italian parsley finely chopped + some for garnishing

1 French bread baguette of 325g, cut in 3 lengthwise then in 2 on the thickness

2 cups sharp cheddar grated

Salt and ground pepper
Preparation
Preheat the oven at 375°F.

In a bowl, add garlic, butter, parsley, season with salt and pepper then mix well. Spread the butter on the inside of the bread, pepper to taste then place on a baking tray, buttered side up.

Cover with cheese then garnish with parsley. Place in the oven and cook for 5 minutes. Crank to BROIL and continue cooking for 2-3 minutes or until cheese is golden! Serve immediately.