Chicken grilled cheese with halloumi cheese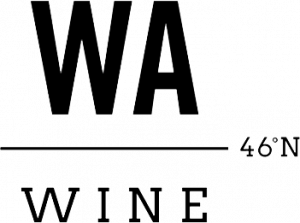 In collaboration
with Vins de l'état de Washington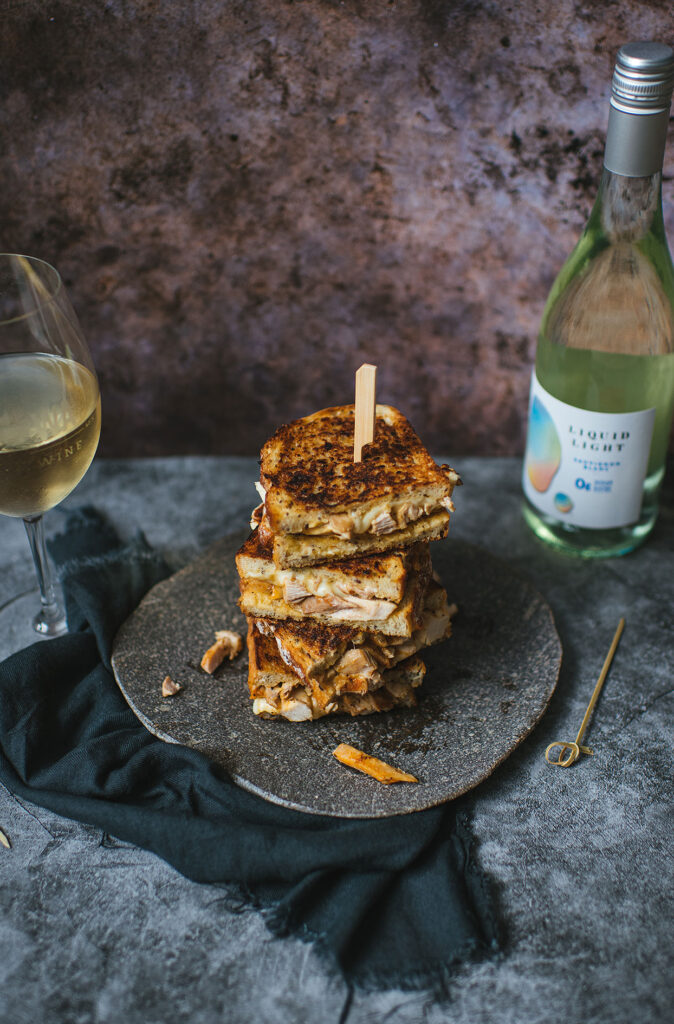 Preparation

25 min

Cooking

40 min

Servings

4

Freezing

I do not suggest
For a fire grilled cheese, look no further! The chicken is juicy, the haloumi cheese explodes in your mouth and the sweet mayonnaise balances out the salty side of the cheese. You will want more! To be served with a good chilled Sauvignon Blanc like the Liquid Light from Washington State!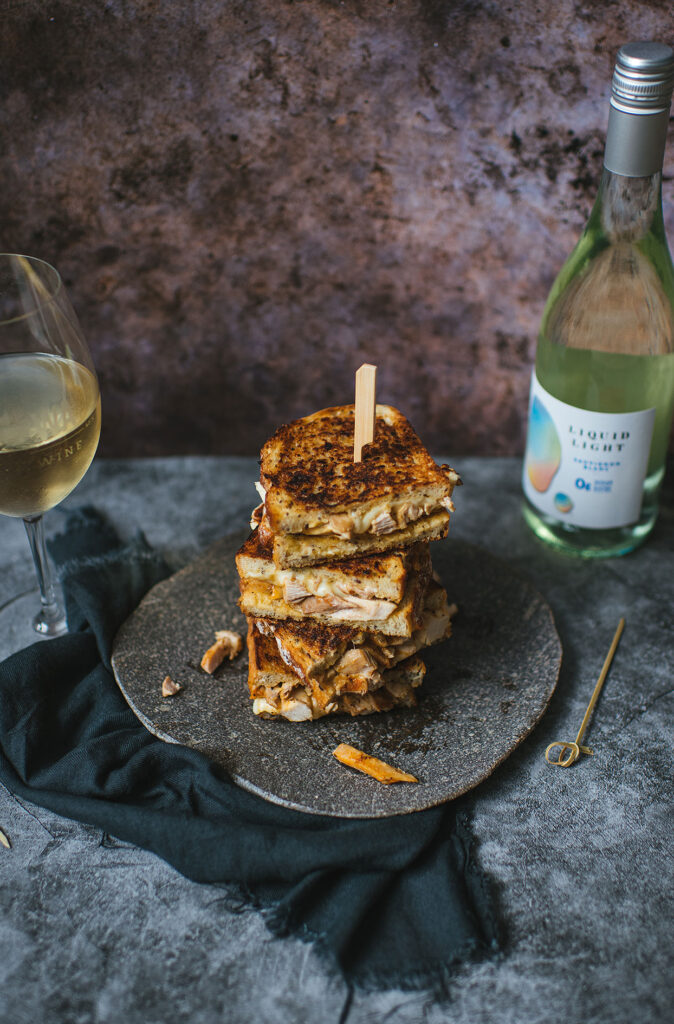 Ingredients
750 g boneless, skinless chicken thighs
BBQ spice mix
Olive oil
320 g haloumi cheese, cut into slices about 1/4" thick
8 slices of an artisanal multigrain Belgian loaf, buttered on one side
8 square slices mozzarella cheese
Sauce
1/4 cup mayonnaise
2 tablespoons Dijon mustard
2 tablespoons honey
1/2 teaspoon herbs de Provence
Ground pepper
Preparation
Preheat the oven to 450°F. Line a baking sheet with aluminum foil.
Unroll the chicken thighs and place on the baking sheet. Sprinkle the chicken with BBQ spices to taste and drizzle with a thin dash of olive oil. Flip and repeat.
Place in the oven and cook for about 30 minutes or until the chicken is cooked. Place on a cutting board and slice. Set aside.
In a large non-stick skillet over medium heat, pour a thin drizzle of olive oil and add the slices of haloumi cheese. Cook 3 to 4 minutes per side or until the cheese is lightly browned. Set aside on a plate and wipe out the pan.
In a bowl, put the ingredients for the sauce, pepper to taste and mix. Spread 1 tablespoon sauce inside each bun.
Divide the chicken on 4 buns, place 2 slices of mozzarella per sandwich, add the slices of haloumi then close and press.
Preheat skillet over medium heat. Carefully lay out the sandwiches and cook for about 3 to 4 minutes per side or until the cheese is melted and the bread is golden brown. Press well during cooking!