International spirits – Quebec equivalents
Want to liven up your bar while drinking local? Do you want to encourage local for Saint-Jean-Baptiste Day ⚜️ ? Here's a list of Québec products (Origine Québec, Préparé au Québec or Embouteillé au Québec) that are a good substitute for the more popular international products.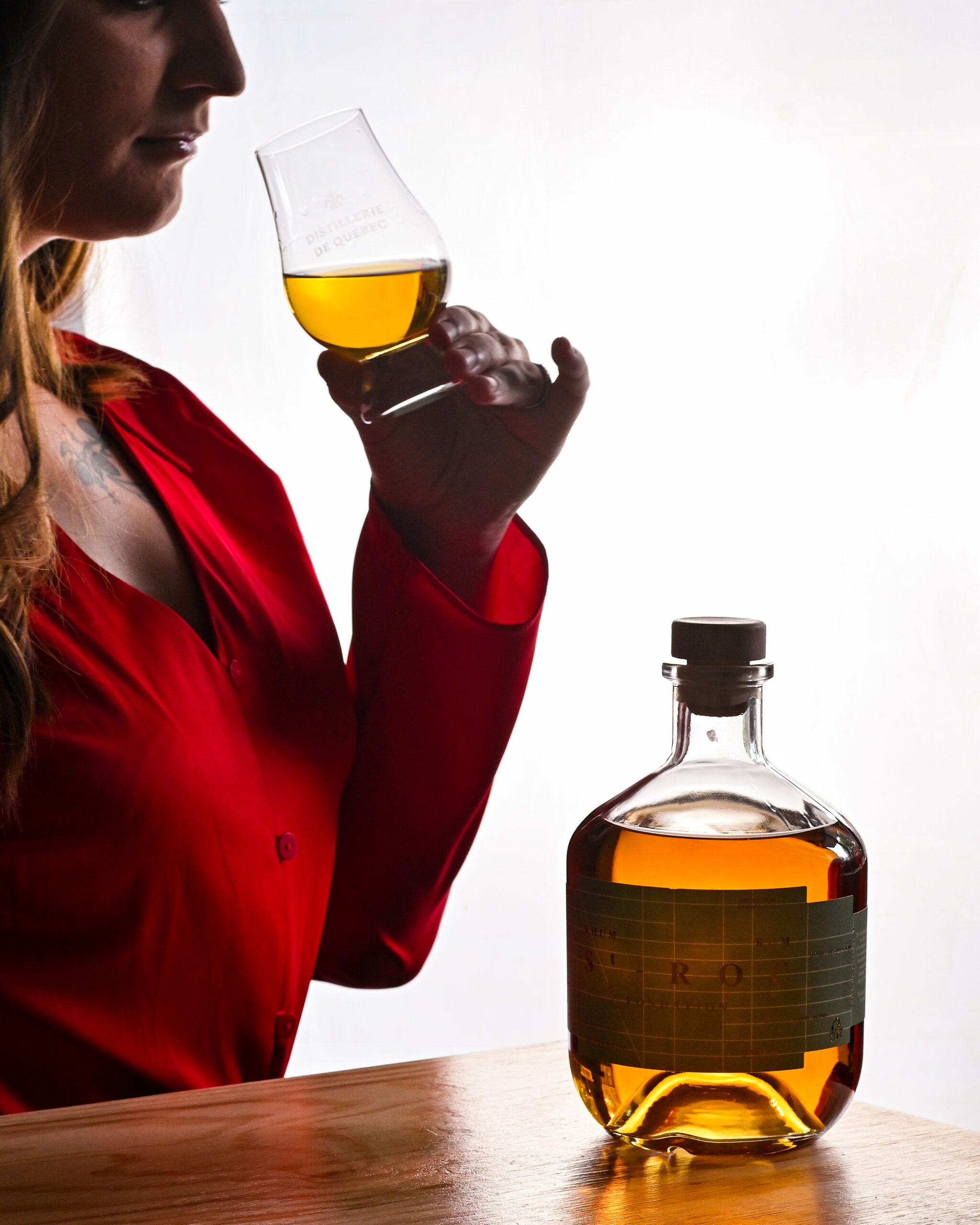 Aperol/Aperitivo – This is an Italian alcoholic liqueur, considered an aperitif, obtained from the infusion of herbs and fruit in alcohol and water. It's a bitter product, characterized by its dark reddish-orange color. For a Quebec version, you'll find my two favorites 🖤 : Amermelade des Spiritueux d'Iberville and Apéritif par Menaud.
There's also Orange Électrique de la Distillerie de Montréal, Aperitivio de Noroi (also available alcohol-free) and Les Îles. For the ready-to-drink, go for l'Amermelade Spritz, Romeo's Gin Spritz, le Spritzol (also available alcolhol-free), Domaine Lafrance Rouge Gorge Spritz Rouge, 3 Lacs Limoncello Spritz, Noroi Veneziano Spritz and le Spritz des Îles. My favorite non-alcoholic Aperitivo is Monsieur Cocktail's non-alcoholic Aperitivo Spritz.
Vermouth – Vermouth is a flavored wine. To make vermouth, we use a wine, usually a neutral white wine, not too strong in alcohol and rather acidic. To this base, we add an aromatic extract, which is the result of the maceration of numerous herbs, spices and roots. For a Quebec version, you'll find Val Caudalies Lab Sec, Michel Jodoin Nos Pommes Sont Tombées Dans le Vermouth, Rouge Gorge, Entre Pierre et Terre Vermouth de Pomme and Kayak 19 Vermouth.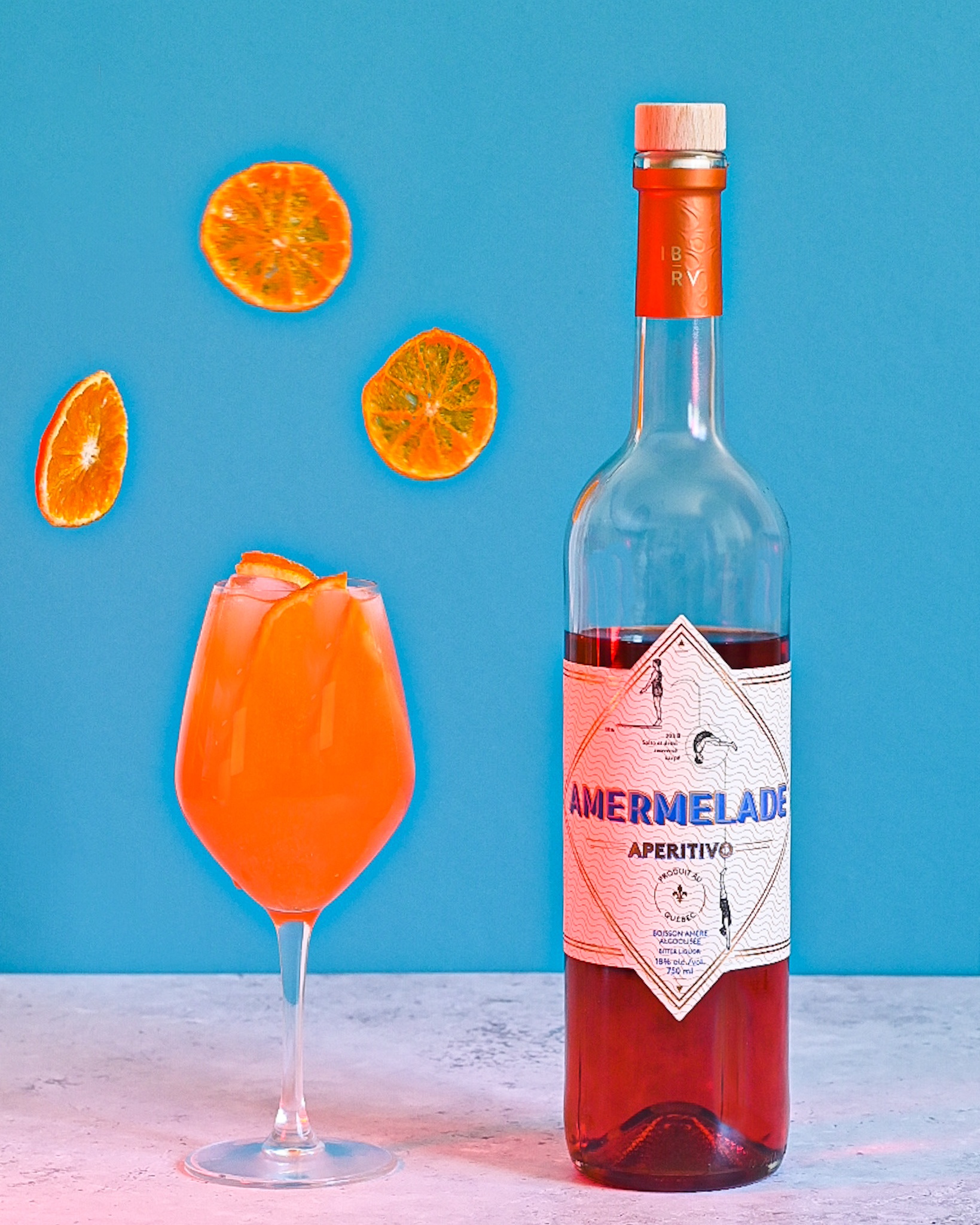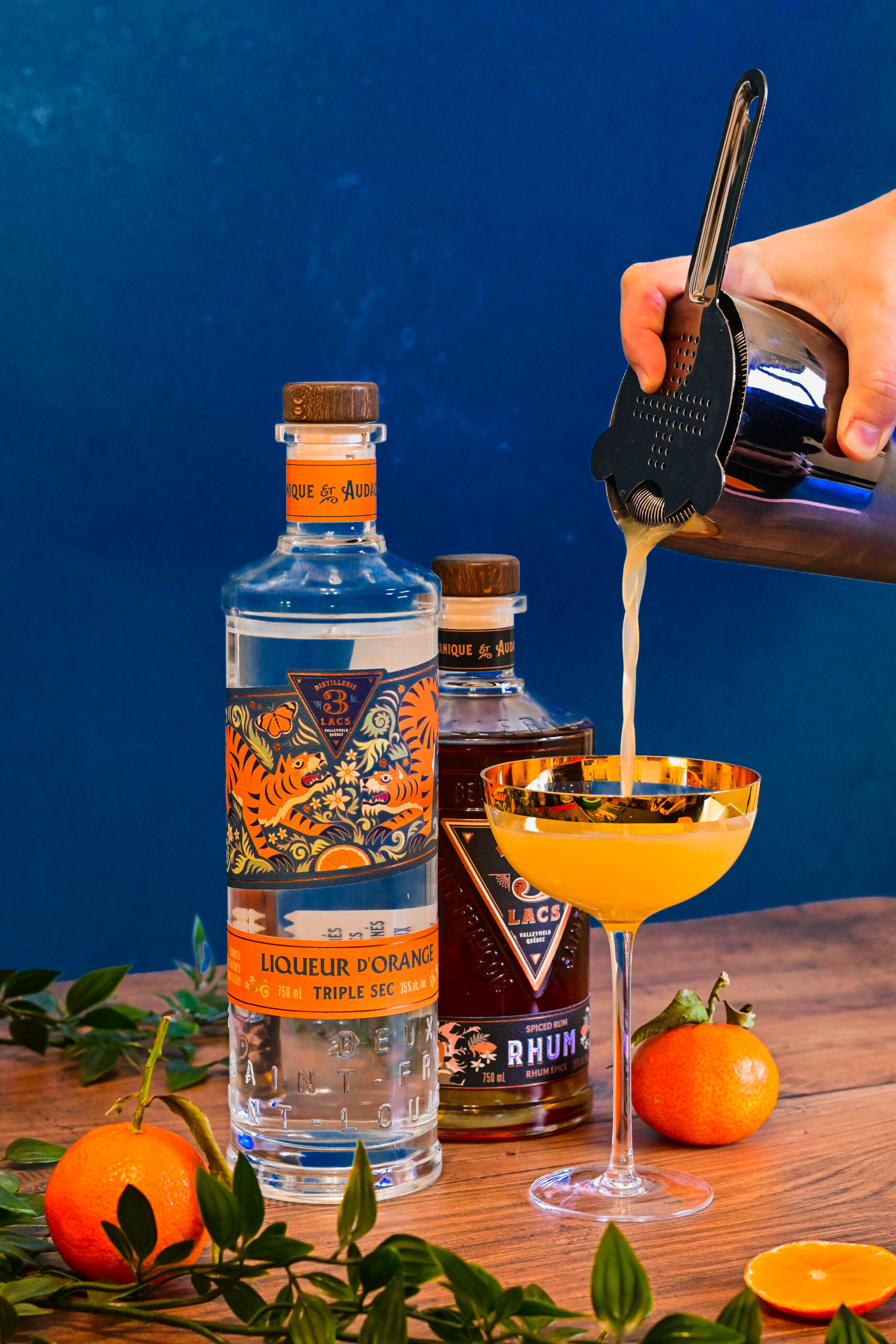 Amaro – This is an Italian term for bitters of Italian origin. If consumed as an aperitif, it is called "bitter". Its flavor is generally bitter, sweet and obtained by macerating herbs, roots, flowers, peel, citrus zest and other spices in alcohol. For a Quebec version, you'll find Amernoir des Spiritueux d'Iberville and Amerable Amaro, La Société Secrète la Troisième Vie Apéritif Amer and very soon a Quebec Origin version available from Lore & Legends.
Limoncello – A product made from lemon zest, alcohol, water and sugar. Its color is yellow, sweet and lemony. It's made by macerating lemon peel in alcohol. At home, we make it with vodka or gin! For a Quebec version, you'll find 3 Lacs Limoncello, Beemer Limoncello, Domaine Lafrance Limoncello and the delicious new Limoncello from Lore & Legends (yes, again!!).
🍽️ It's also easy to cook with spirits, as evidenced by: Lemon and Limoncello pound cake – Le Coup de Grâce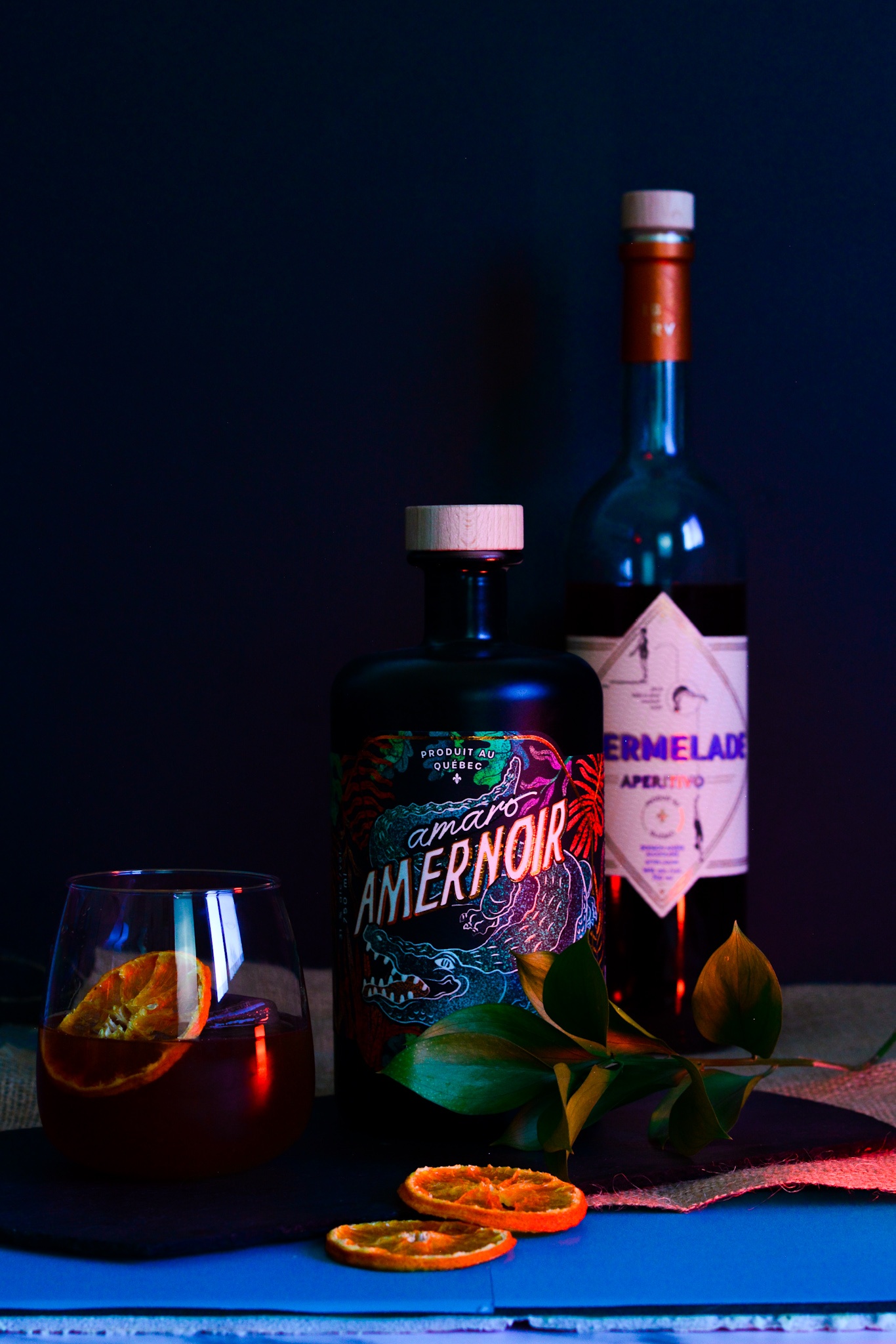 Crème de menthe – No, it's not mouthwash! Crème de menthe is an herbal liqueur that has been around for hundreds of years. For a Quebec version, you'll find la crème de menthe Nuage de Menthe from Côte des Saints, la crème de menthe La Mentherie by Ungava, la crème de menthe Gentlemint by Breuvage Trybec, Lily Thé des Bois et Menthe Sauvage by Distillerie du Fjord and the "crème de la crème de menthe", THE BEST 🖤 : La Grande Menthe Boréale by Lore & Legends.
But that's not all! Les Subversifs has carved out a major place for itself on the Quebec market for creams/liqueurs de menthe. To date, their catalog includes 6 mint creams: Isabelle, Eva, Arthur, Glaciale Émilie, Cannelle Idola and Crème Isabelle.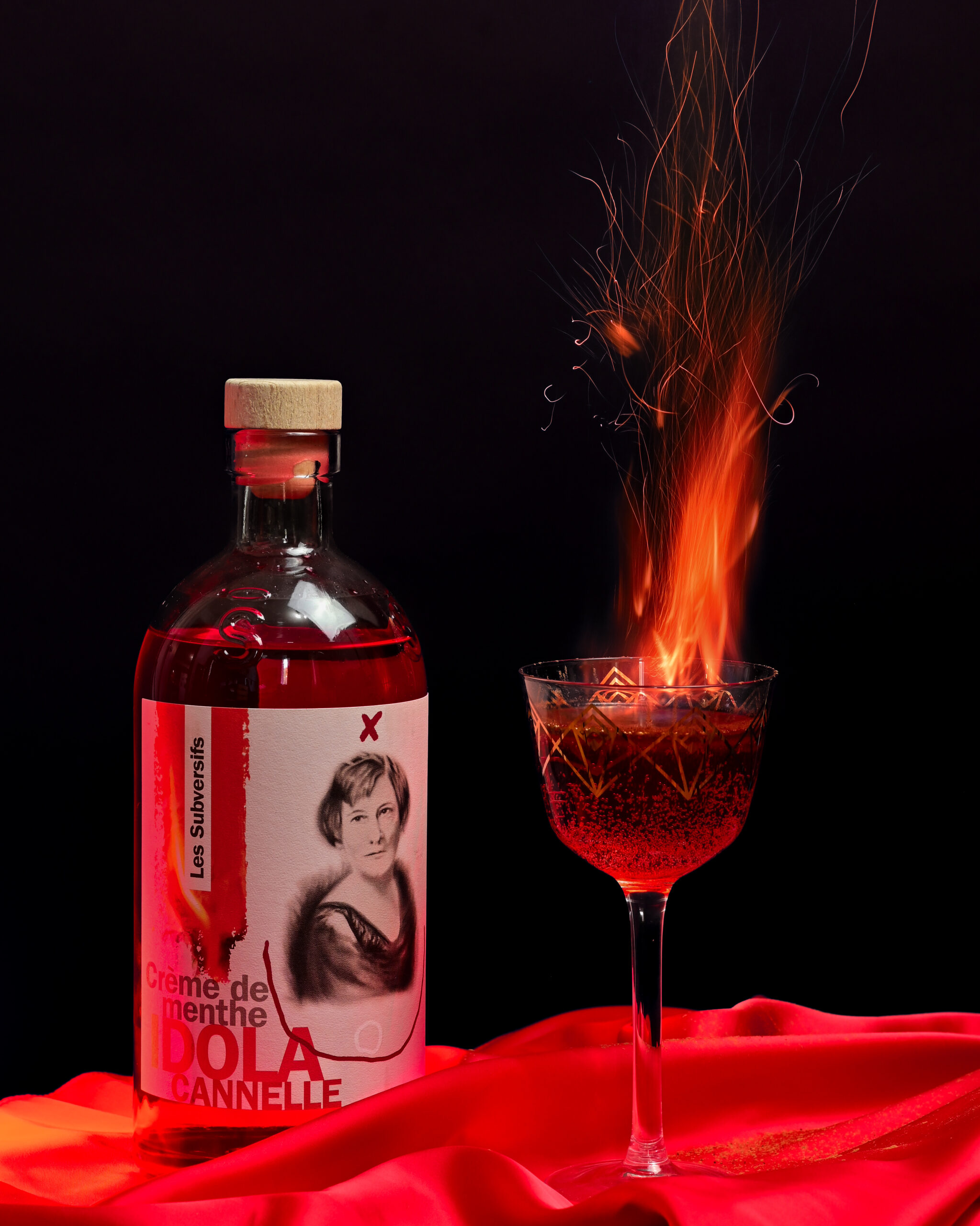 Amaretto – Amaretto is one of the liqueurs that can be used to flavor tiramisu. It can be enjoyed both as an aperitif and a digestif. For a Quebec version, you'll find l'Équinoxe Amaretto des Spiritueux Nomades, Valentine de Alpha Tango, le Dartmouth de O'Dwyer, Miele des Spiritueux d'Iberville, Distillerie Mariana Avril, Noa de Monsieur Cocktail (there's also an alcohol-free version) and Amaretto Monalisa. Without forgetting my favorite Amaretto 🖤 : Amoretto Di Wabasso with orange peel and chocolate.
🍽️ Simple recipe idea, add a lick of Amaretto to your desserts: Pouding aux fraises et à la rhubarbe – Le Coup de Grâce
Tequila – This is a brandy produced in Mexico exclusively from a plant called Agave tequilana  (unlike mezcal, which can be produced from other Agave species). For a Quebec version, you'll find Comont Spiritueux d'Agave, Distillerie de Montréal Rosemont El Chapleau and my favorite for Espresso Martini 🖤 : Comont Agave et Café.
🍽️ Do you like intense flavours? Then this recipe is for you: Brochettes de porc tequila et lime – Le Coup de Grâce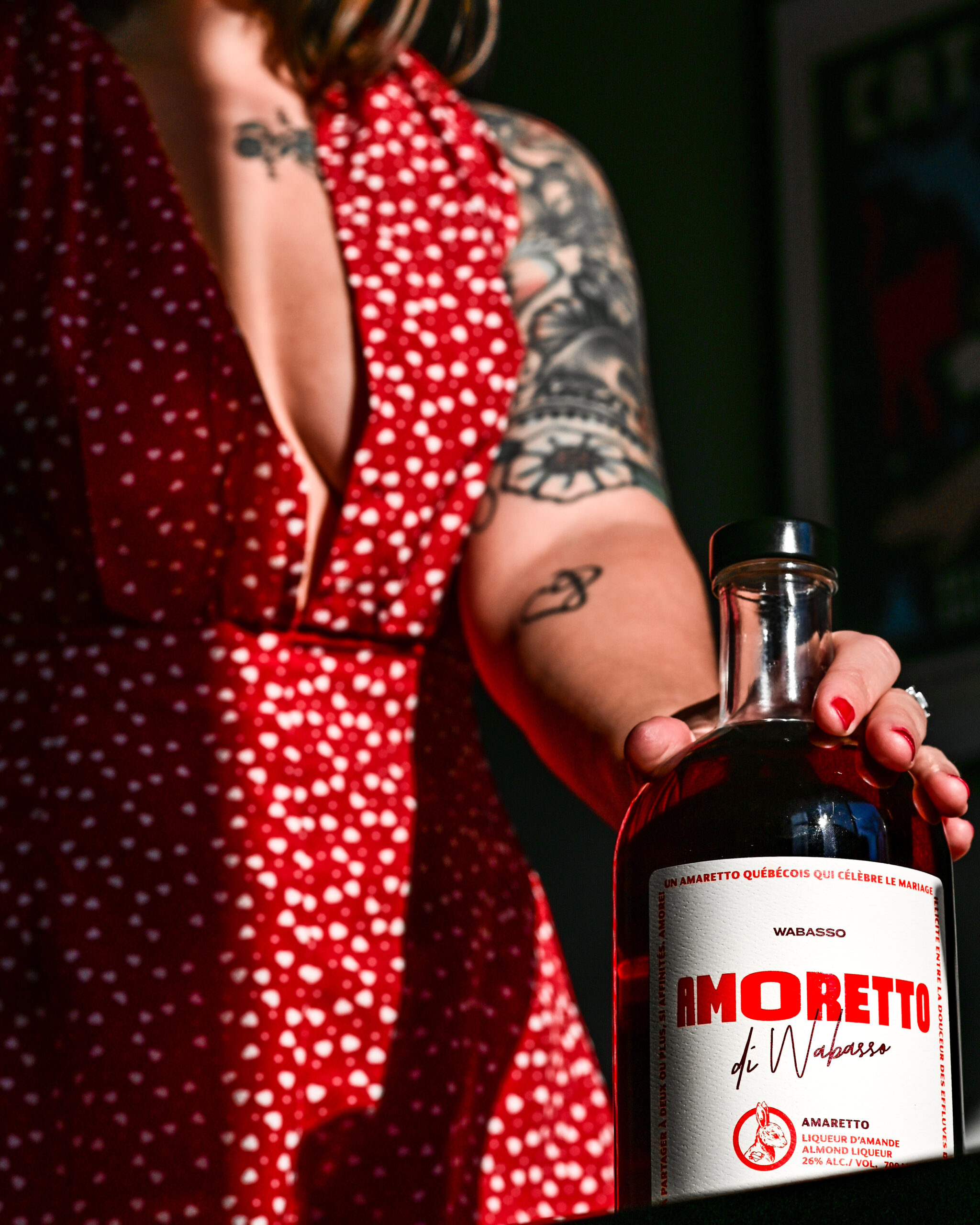 Baileys-type creams – Feel like spicing up your coffee? SKIP THE BAILEYS. Treat yourself to the following Quebec products: Crèmette Choco-Noisette, O'Dwyer Pudding Stone, Aléa L'Originale Crème Brulée, Distillerie Mariana Saint-Crème, Distillerie Mariana Saint-Crème, Leblanc Gin Cream … do some research, there are so many!
🍽️ For a legendary recipe to make with alcoholic cream: Tiramisu légendaire au Baileys – Le Coup de Grâce or a cake that tastes like heaven: Gâteau tres leche au Choco Crème – Le Coup de Grâce and why not a floater to go with it? Floater à la bière noire et au Baileys avec crème glacée au caramel – Le Coup de Grâce.
Other liqueurs – When you've finished with Marie Brizard products, say hello to HUMBLE liqueurs by Le Barman Bruno and La distillerie du Quai. It really does taste better! Available in SAQ: Humble Litchi, Humble Curaçao, Humble Banane, Humble Melon and more! For elderberry liqueur, there's of course Distillerie de Montréal Rosemont Sureau.. For aniseed liqueur, Racines from Spiritueux d'Iberville and Rosemont Pastis de Montréal, Champ Gauche Ombrelle and Distillerie Fils du Roy La Grande Hermine. To replace peach liqueur, try Sivo Liquoriste Liqueur aux Pêches