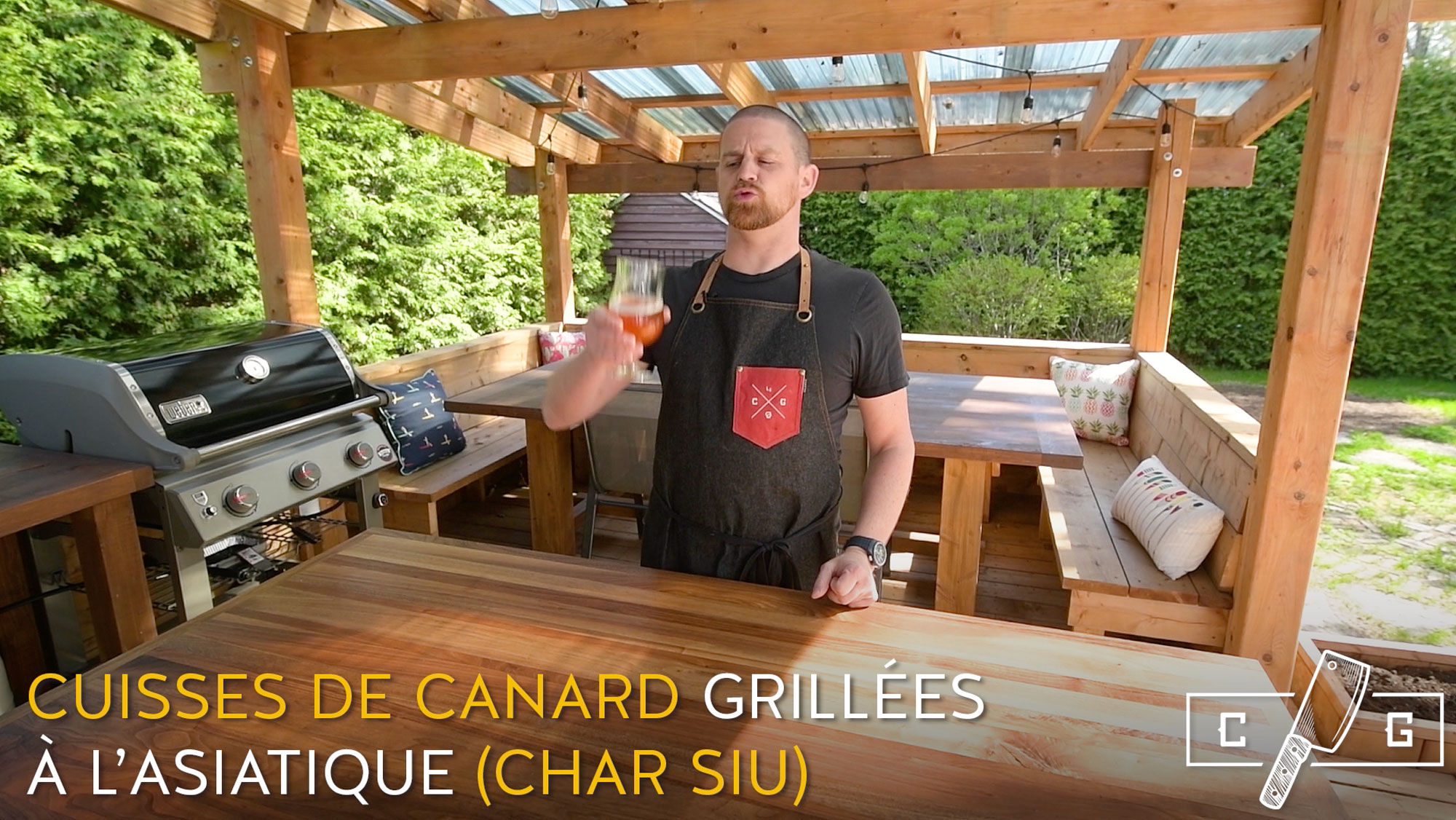 BBQ,Videos
Grilled asian duck legs (Char Siu)
4 July 2018
Here is a new capsule made for Maillard, the online butcher's shop.
These grilled asian duck legs (Char Siu) are pretty amazing. The marinade is spicy without removing the magical taste of the duck. The addition of the red dye is not mandatory but is traditional. Bon appétit !
Go to maillard.co/lecoupdegrace, enter the code LCDG15 returned at the checkout and you will get 15% off your first order over $ 150! GO, SPOIL YOURSELF !!!
Complete recipe here :
https://lecoupdegrace.ca/en/recette/grilled-asian-duck-legs-char-siu/