Perfectly crispy baby potatoes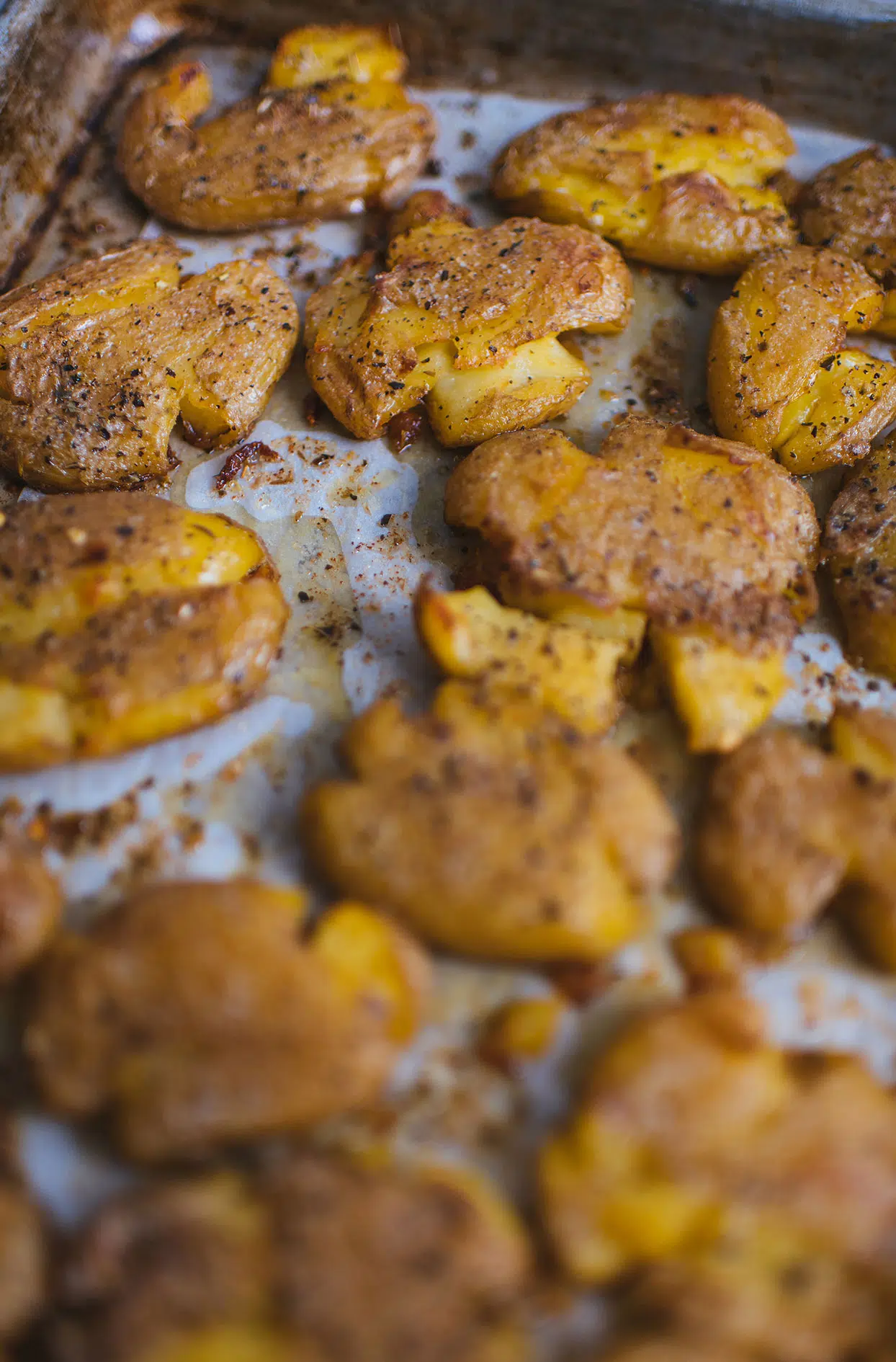 Preparation

10 min

Cooking

1h10 min

Servings

4

Freezing

Absolutely
These perfectly crispy little potatoes are not called that for nothing! All my family members love them. I like to serve them with a hamburger steak, some fish and BBQ chicken!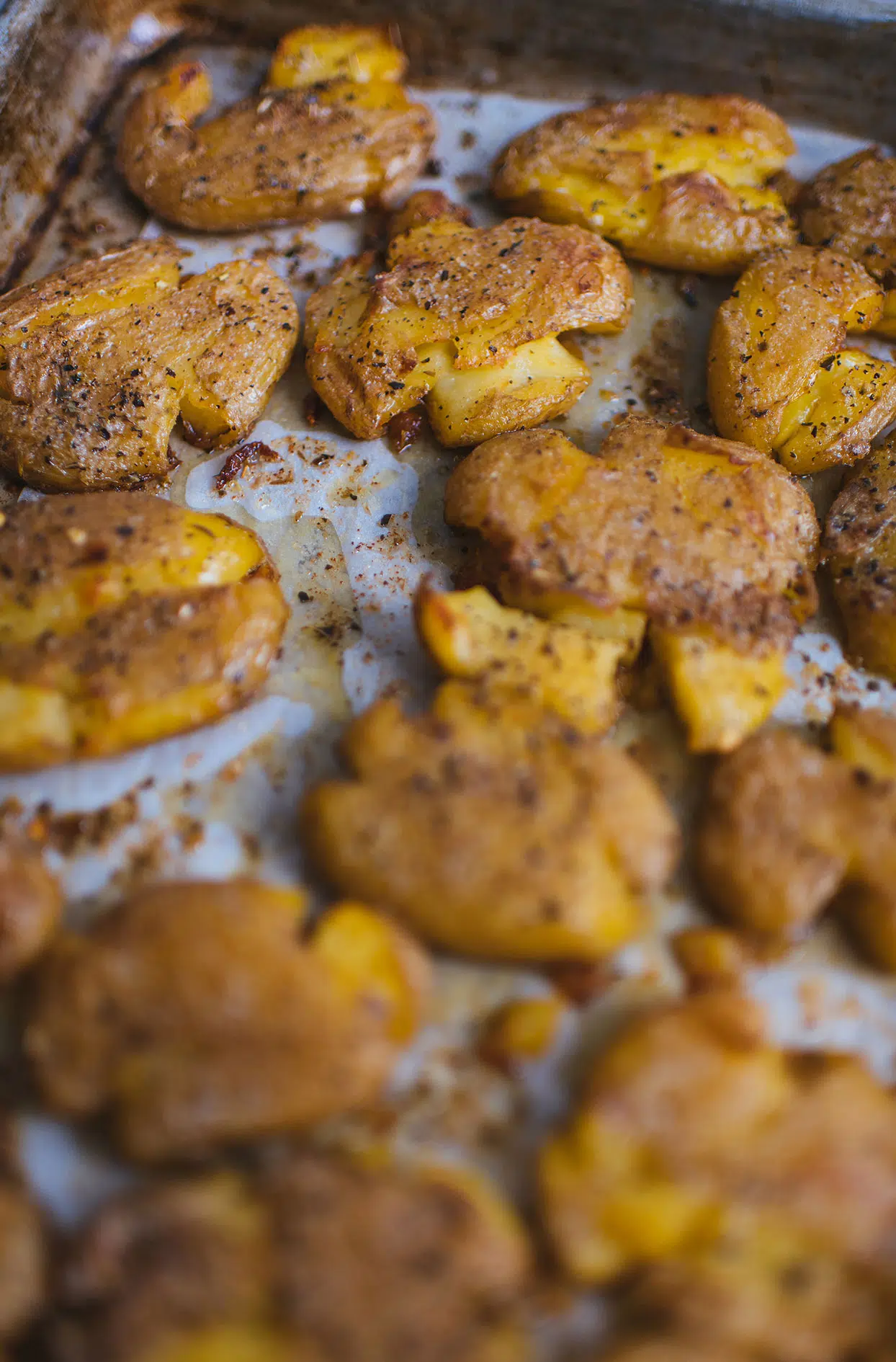 Ingredients
2 lb baby or fingerling potatoes
Olive oil
About 1 tablespoon Italian spices
About 1 tablespoon garlic powder
Salt and pepper from the mill
Preparation
Preheat the oven to 425°F. Line a large baking sheet with parchment paper.
In a large saucepan filled with boiling water, cook the potatoes for 10 minutes or until fork tender. Drain and pour onto the baking sheet. Using the base of a large glass, crush the potatoes and spread over the baking sheet.
Add a good drizzle of olive oil, sprinkle with Italian spices and garlic powder to taste then season with salt and pepper. Place in the oven and cook for 45 minutes to 1 hour, until the potatoes are crispy. Flip and drizzle with a good dash of olive oil halfway through cooking.