Creamy potato salad with Grana Padano and Prosciutto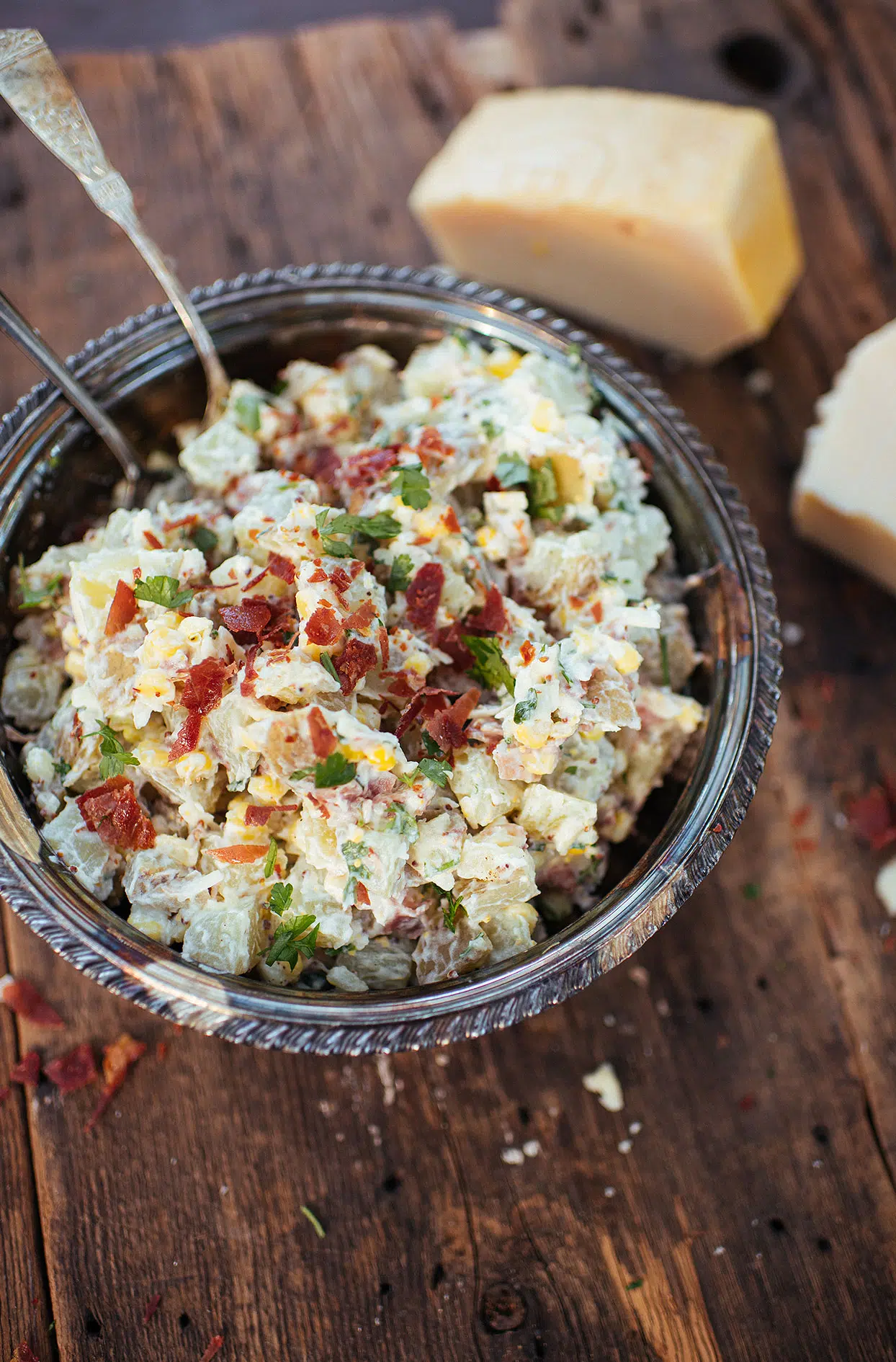 Preparation

30 min

Refrigeration

1 h

Cooking

15 min

Servings

4

Freezing

I do not suggest
What is a Quebec picnic without a good potato salad? I take it to another level by adding some Italian gems like Grana Padano cheese and Prosciutto di Parma. These Italian products are so unique, authentic (and too good) that they hold a Protected Designation of Origin (PDO). Try this recipe for the perfect summer lunch!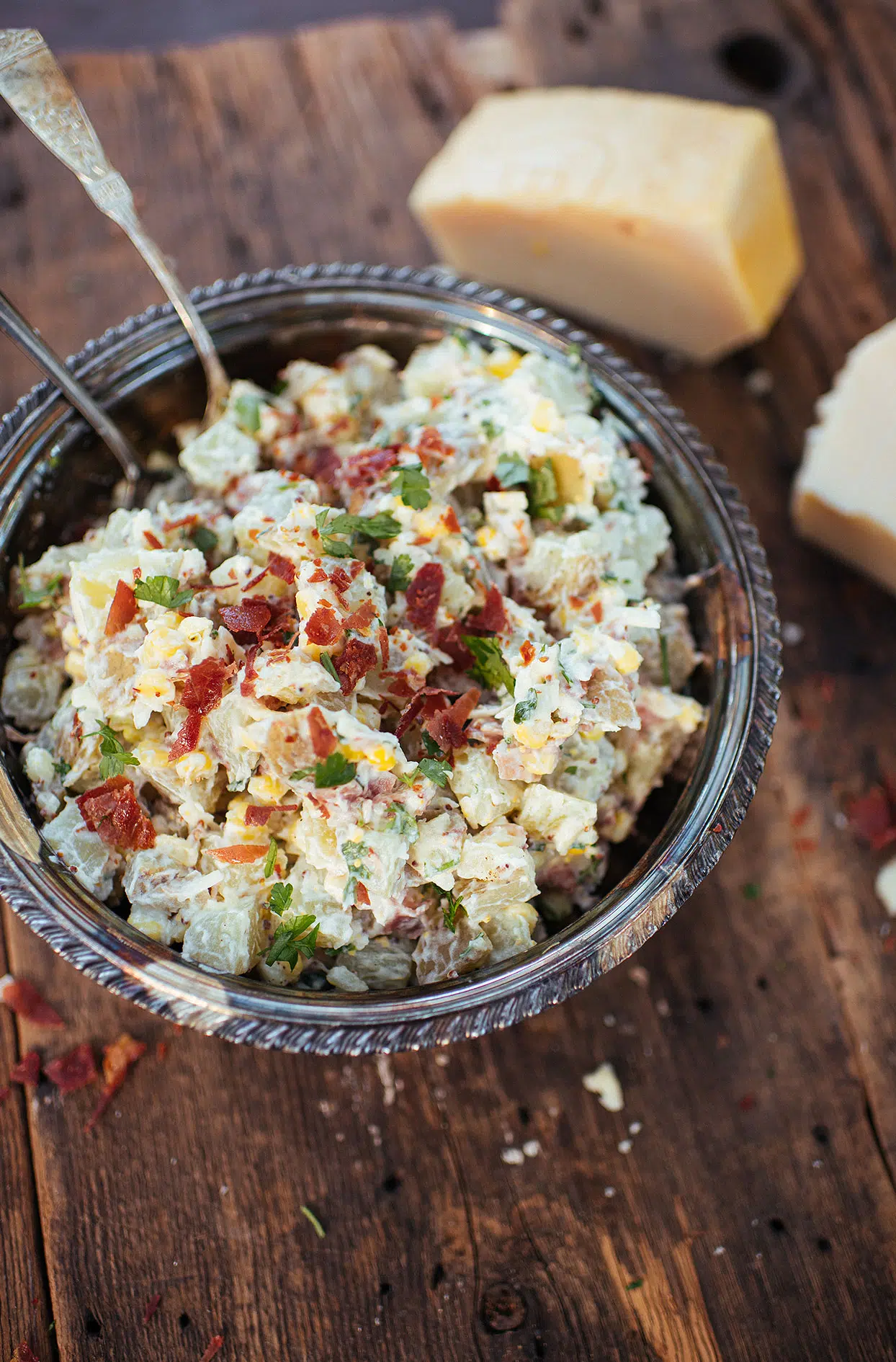 Ingredients
4 cups diced yellow potatoes
1 cup finely grated Grana Padano cheese
1/2 cup fresh San Daniele or Di Parma prosciutto, white fat removed, finely chopped (about 5 to 6 slices)
1/2 cup cooked and cooled corn kernels
1/2 cup mayonnaise
1/4 cup sour cream
1 tablespoon old mustard
1 green onion, thinly sliced
A small handful of fresh parsley, finely chopped
4 slices of crispy cooked prosciutto, roughly chopped
Salt and pepper from the mill
Preparation
In a large pot of water filled with boiling salted water, cook the potatoes for 7 minutes until tender but still firm. Pour into a colander, rinse under cold water for 2 minutes and allow to drain for 5 minutes. Pour into a large salad bowl.
With the exception of the cooked prosciutto, add the rest of the ingredients, season with salt and pepper and toss gently.
Place in the fridge and let cool for 1 hour. Garnish with fresh parsley and crispy prosciutto before serving!