Baby potatoes with roasted garlic and thyme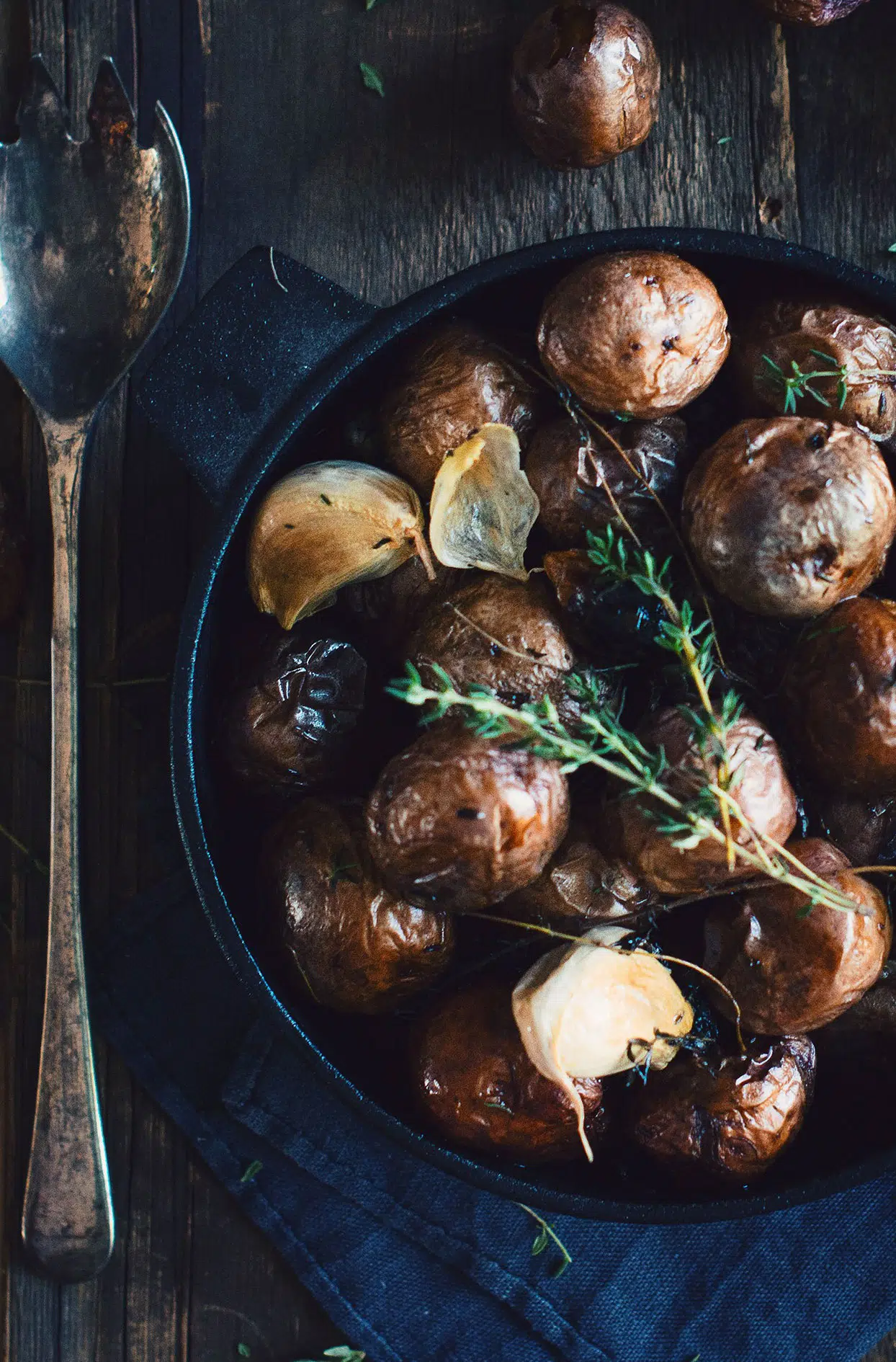 Preparation

5 min

Cooking

1 h

Servings

4

Freezing

I do not suggest
These baby potatoes with roasted garlic and thyme are a very interesting recipe that goes along with almost everything. Slightly long to cook but once again, so easy to prepare!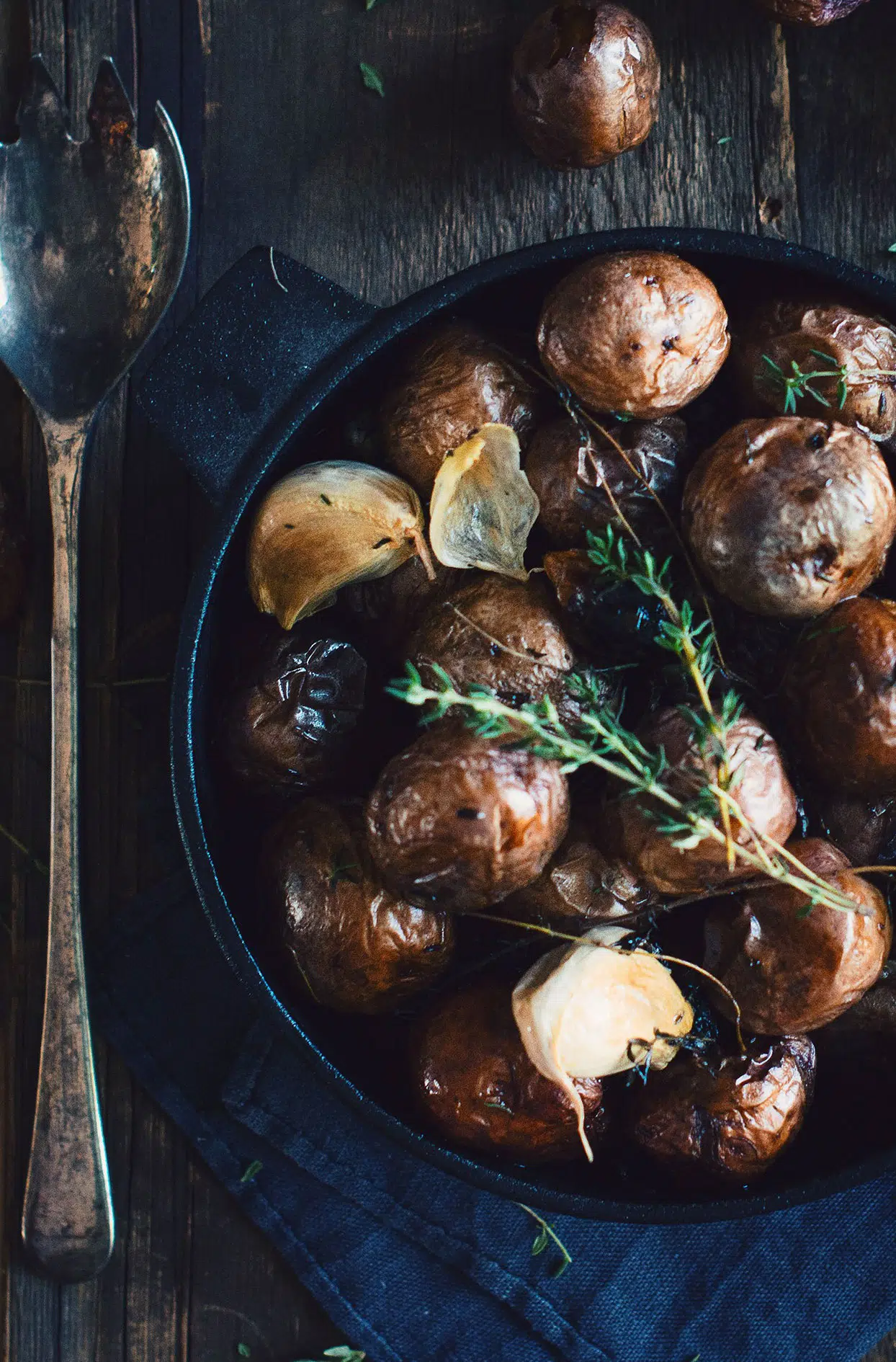 Ingredients
1 bag of baby potatoes (900g), washed
6 garlic cloves, skin on
5 sprigs of fresh thyme
Olive oil
Salt and ground pepper
Preparation
Preheat the oven at 400°F.
Put the potatoes in a big bowl and drizzle a good amount of olive oil on top. Season with salt and pepper then shake to coat evenly!
Drop everything in a cooking pan and put the garlic cloves in between the potatoes. Remove the leaves of 4 sprigs and add them to the potatoes. Keep one for presentation.
Put in the oven and cook for about 1 hour, or until the skin is pleated and that potatoes are cooked trough. Stir frequently!