Truffles with Tia Maria and hazelnuts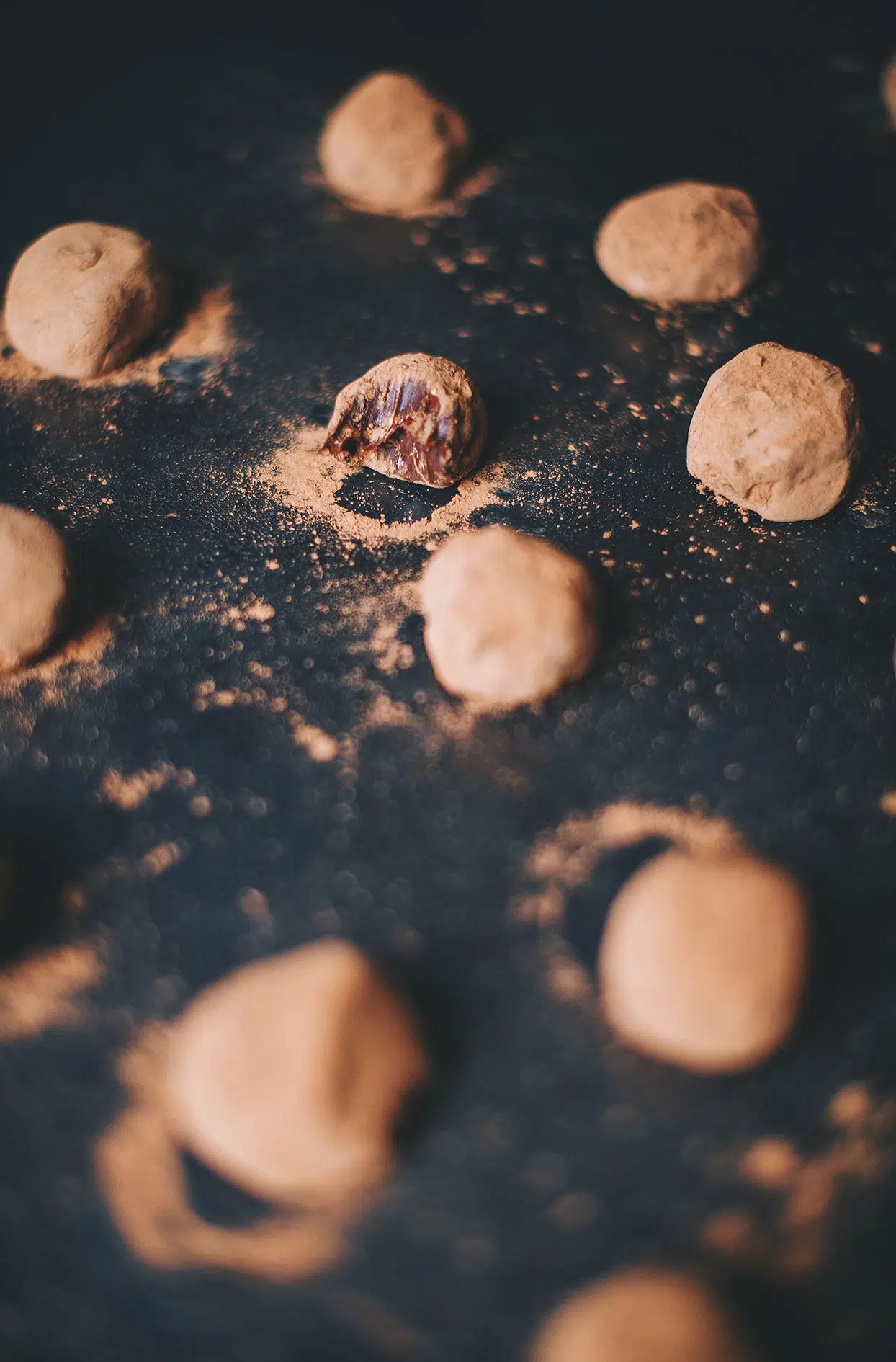 Preparation

30 min

Refrigeration

5 h

Cooking

10 min

Servings

30 truffles

Freezing

Absolutely
I have always loved truffles. There is something magical about the combination of sweet chocolate and bitter cocoa. Imagine with Tia Maria and some hazelnuts… Hard to beat ! It kind of makes a kick ass Ferrero Rocher !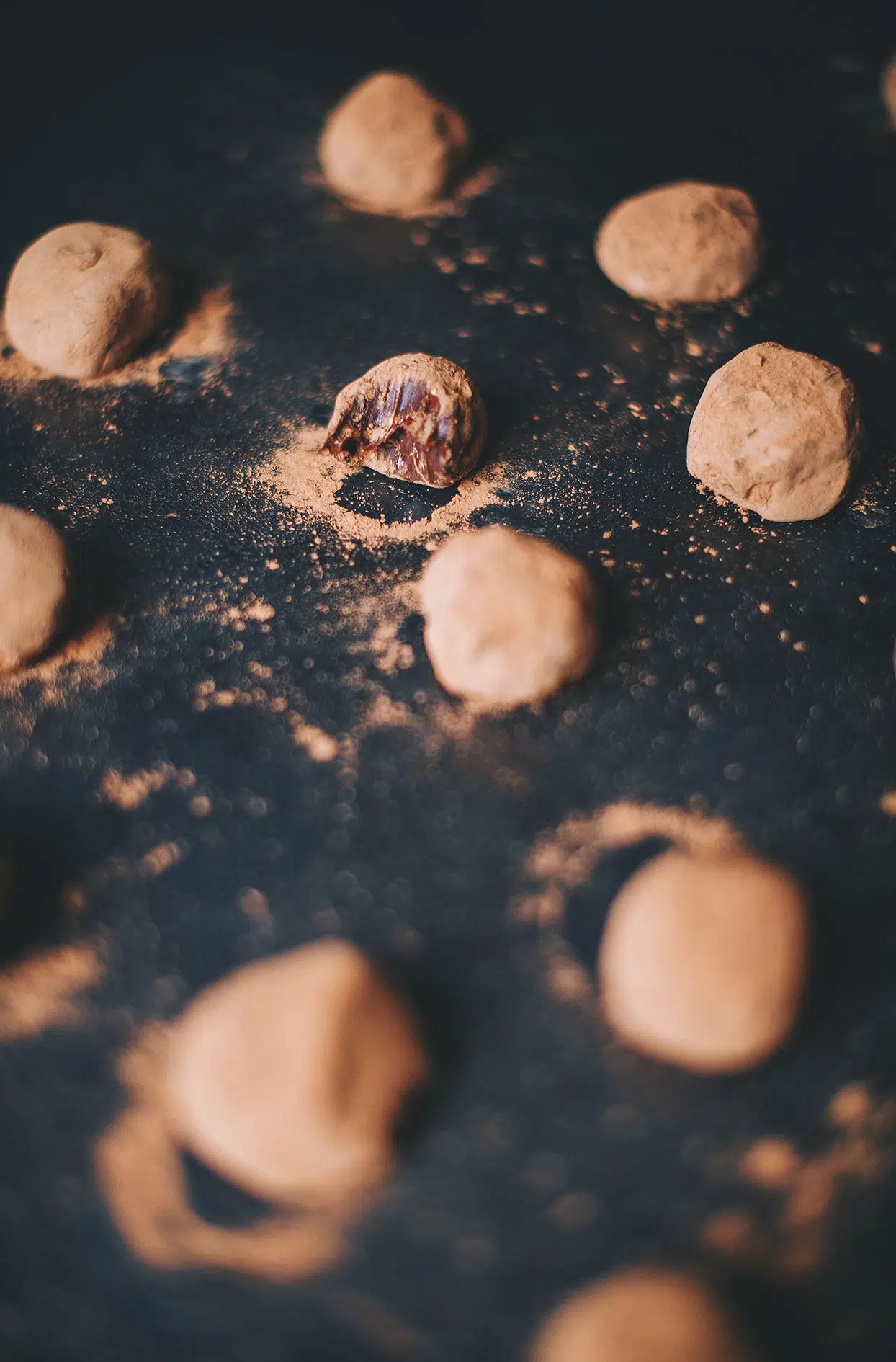 Ingredients
1 1/2 cups (300 g) milk chocolate chips
1 1/2 cups (300 g) black semi-sweet chocolate chips
1/4 cup Tia Maria
1/2 cup 35% cream
1/4 cup finely chopped hazelnuts
3 tablespoons cocoa powder
Preparation
In a bain-marie, add the chocolates, the Tia Maria and the cream. Melt chocolate by mixing until smooth and even.
Add the hazelnuts and mix. Pour into a bowl, stick a cellophane film directly on the mix and let cool for 15 minutes.
Refrigerate for 4 to 5 hours, or until mixture is firm enough to form balls.
Pour the cocoa on a plate. Form balls, 1 teaspoon at a time, then coat with cocoa. Shake to remove excess. Reserve in the fridge until the service !
NOTE : The ganache may not be firm enough in the center. Put it back in the fridge for 30 minutes if necessary!