Smoked cheese and bacon deviled eggs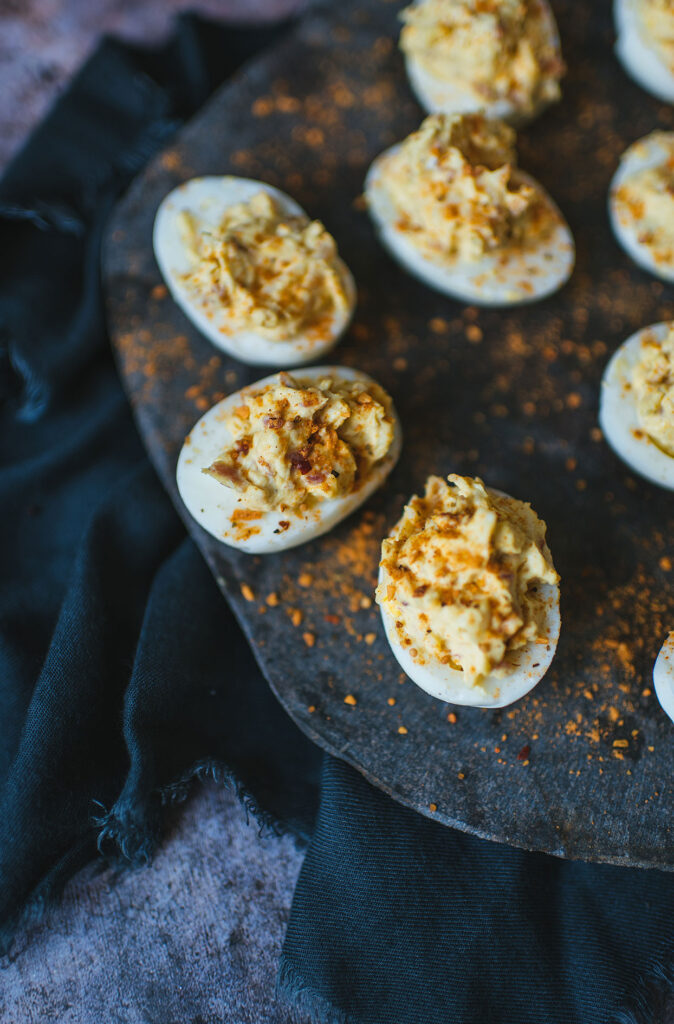 Preparation

15 min

Cooking

12 min

Servings

12 eggs

Freezing

I do not suggest
These smoked cheese and bacon deviled eggs are so good that you won't want to wait until Christmas to serve them to your friends. They are just perfect.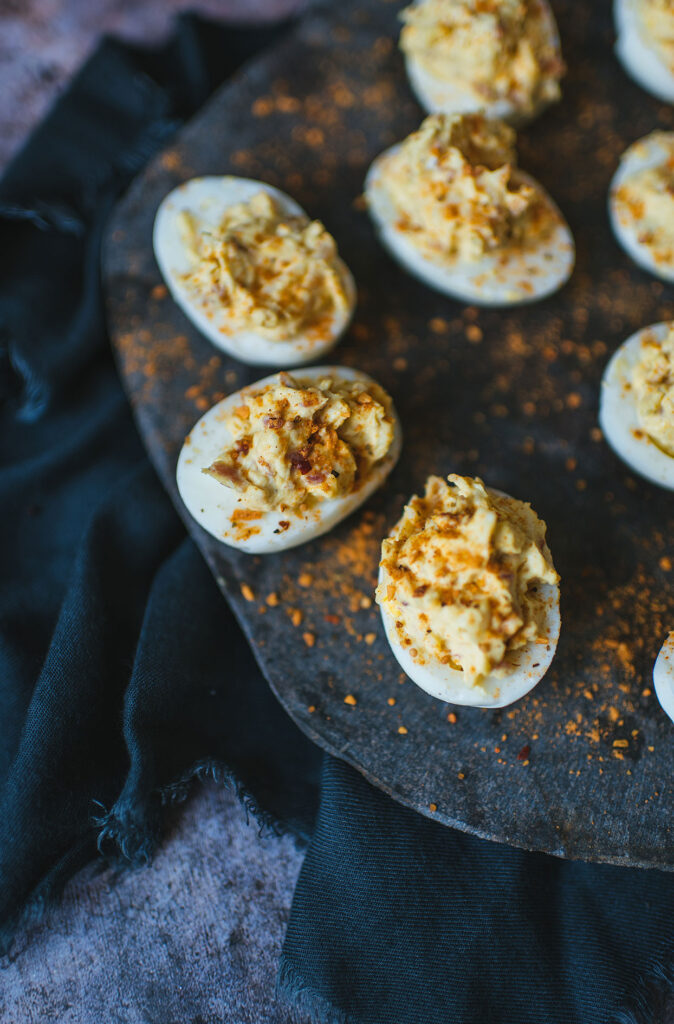 Ingredients
6 large eggs rinsed in warm water for 2 minutes
1/3 cup smoked Oka cheese with rind, grated
3 tablespoons MAG mayonnaise (the best)
2 tablespoons finely chopped crispy cooked bacon
1 teaspoon Dijon mustard
1/2 teaspoon white wine vinegar
Applewood smoked seasoning for serving
Salt and pepper from the mill
Preparation
In a saucepan filled with boiling water, gently place the eggs and cook for 14 minutes. Drain and put in a large water ice bath. Let cool for 10 minutes.
Gently peel the eggs, rinse under cold water to remove the small pieces of shell and drain. Cut in half, remove the yolks and put in a bowl.
Add the rest of the ingredients, season with salt and pepper and mix well to obtain a homogeneous consistency.
Fill the eggs with the mixture, garnish with the smoked seasoning and serve!