Maple syrup churros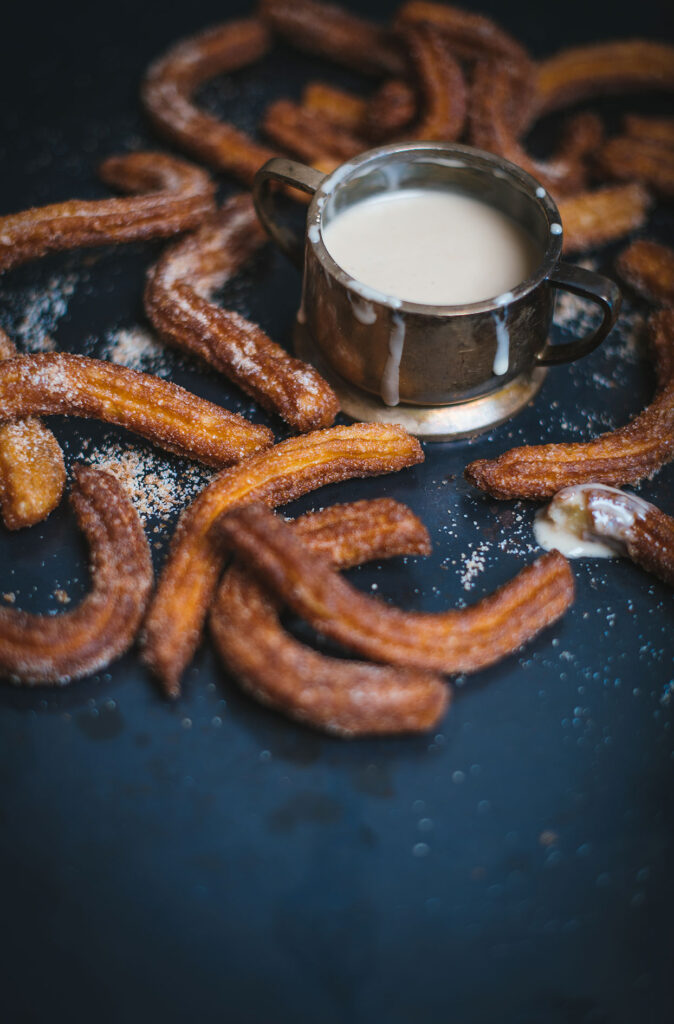 Preparation

15 min

Cooking

25 min

Servings

About 25 churros

Freezing

Absolutely
Hi friends! If you're in the mood for maple syrup churros, come try my homemade churro recipe. They are crispy on the outside and fluffy on the inside, and the maple syrup makes them irresistible. So, what are you waiting for? Come and try them soon and treat your taste buds with a delicious Canadian touch!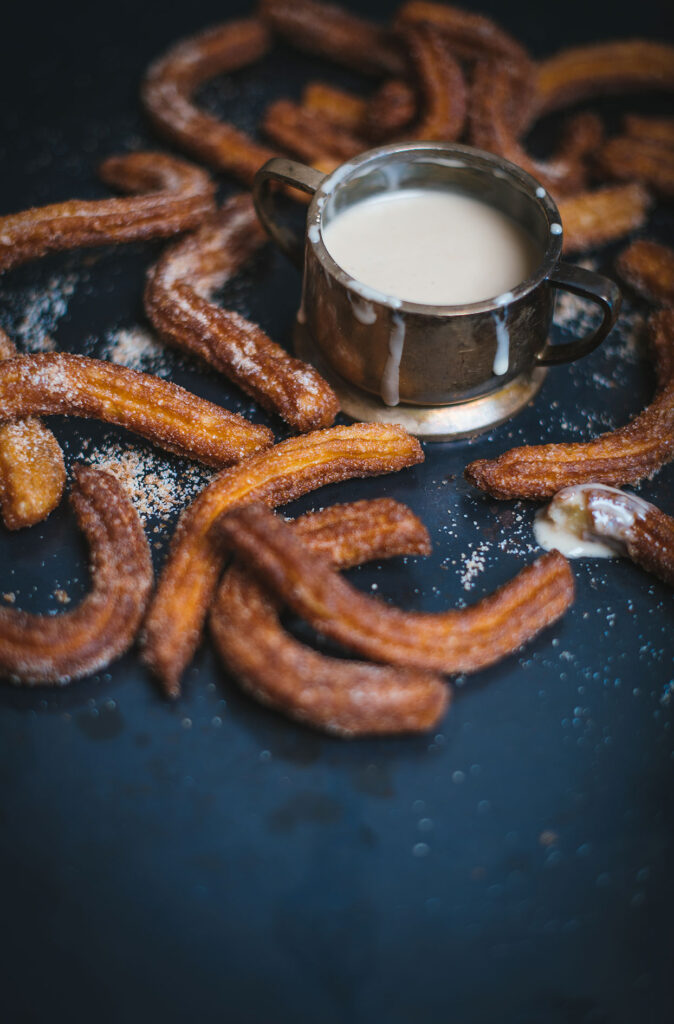 Ingredients for the churros
1/3 cup (83 ml) butter
200 ml (3/4 cup + 1 1/2 tablespoons) water
1 1/2 tablespoons (23 ml) brown sugar
1/2 teaspoon (5 ml) salt
1/2 teaspoon (5 ml) maple syrup
3/4 cup (180 ml) all-purpose flour
3 eggs
1/2 teaspoon (5 ml) sugar
1 teaspoon (5 ml) maple sugar powder
3 pinches ground cinnamon
1 cup (250 ml) powdered sugar
1/4 cup (60 ml) Sortilege Maple Cream
1 tablespoon (15 ml) milk
Ingredients for the icing
1 cup (250 ml)powdered sugar
1/4 cup (60 ml) Sortilege Maple Cream
1 tbsp (15 ml) milk
Preparation
In a saucepan, add the butter, water, brown sugar, salt, and maple syrup. Mix and bring to a boil.
Add the flour and mix to form a dough. Continue cooking for 2 to 3 minutes, stirring constantly, to form a uniform dough. Remove from heat and let cool for 5 minutes.
Add 1 egg at a time, mixing well between each one, so that they are well incorporated each time. Pour the dough mixture into a pastry bag with a 1 cm star tip. Set aside.
Preheat your deep fryer to 350°F.
Push the dough into the oil, cutting it every 10 cm or so. Cook for 3 to 4 minutes per side, or until the dough is well browned. Cook in small quantities and wait for the temperature to return to 350°F each time. Remove from oil, shake to remove excess and place on absorbent paper. Repeat with the rest of the dough.
Place the churros in a large bowl and add the sugar, maple sugar and cinnamon. Mix gently to coat and set aside.
In a bowl, add the ingredients for the icing and mix. Serve with churros!