Creamy Italian Dressing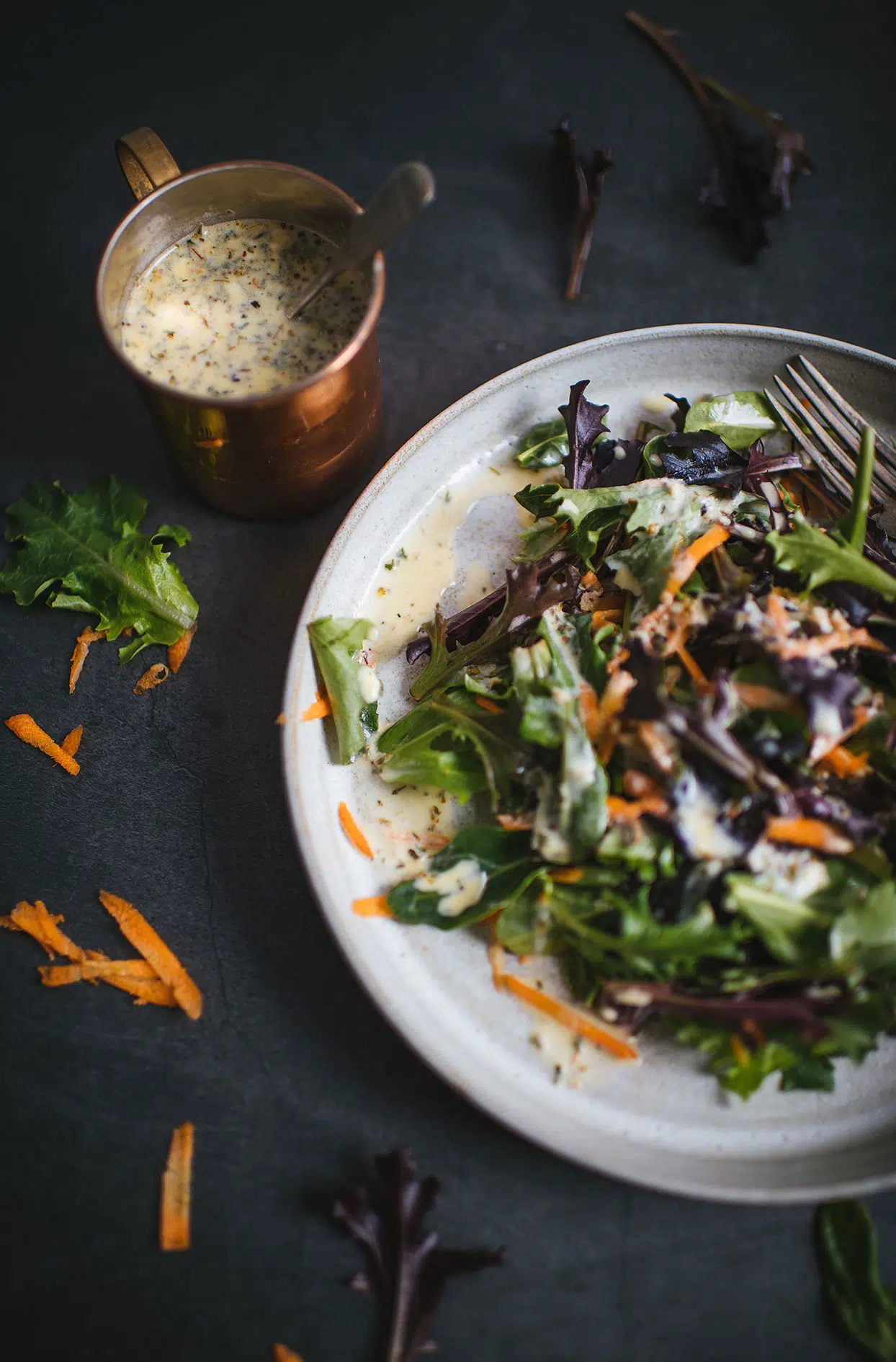 Preparation

10 min

Servings

2 cups

Freezing

I do not suggest
Whether it's for pouring over a salad or marinating your favorite cut of meat, this creamy Italian dressing will have you ecstatic. The acid side is balanced with the touch of honey which, in my opinion, makes it completely indispensable in your kitchen!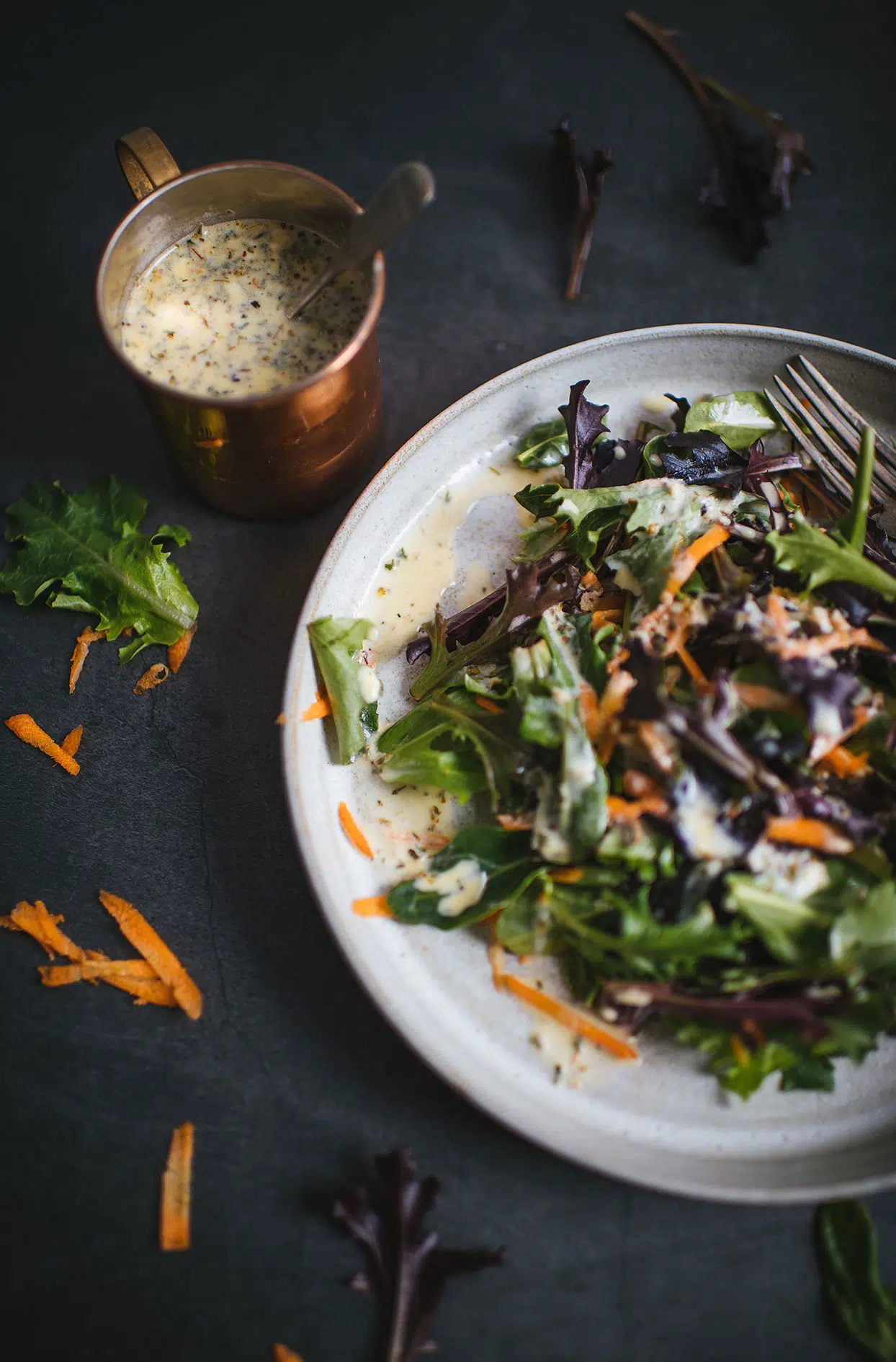 Ingredients
1/2 cup MAG mayonnaise (the best)
1/3 cup good quality olive oil
1/3 cup finely grated fresh Parmesan cheese
1/4 cup white wine vinegar
Juice of 1/2 lemon
3 garlic cloves, finely chopped
2 teaspoons honey
1 teaspoon Italian spices
1/2 teaspoon dried parsley
1/2 teaspoon dried oregano
Salt and pepper from the mill
Preparation
In a large bowl, combine all the ingredients then season with salt and pepper. Whisk for 1 minute to mix well. We don't want the dressing to be too creamy so dilute with a little milk if that's the case. Place in the fridge and set aside for 1 hour for optimal taste.