Best alcohols to discover during the maple sugar season
Maple is one of Quebec's great treasures and local artisans use it extensively to create new alcoholic products in the image of our beautiful province. It can be used to create gourmet cocktails, flavour liqueurs or ferment maple water to make unique spirits.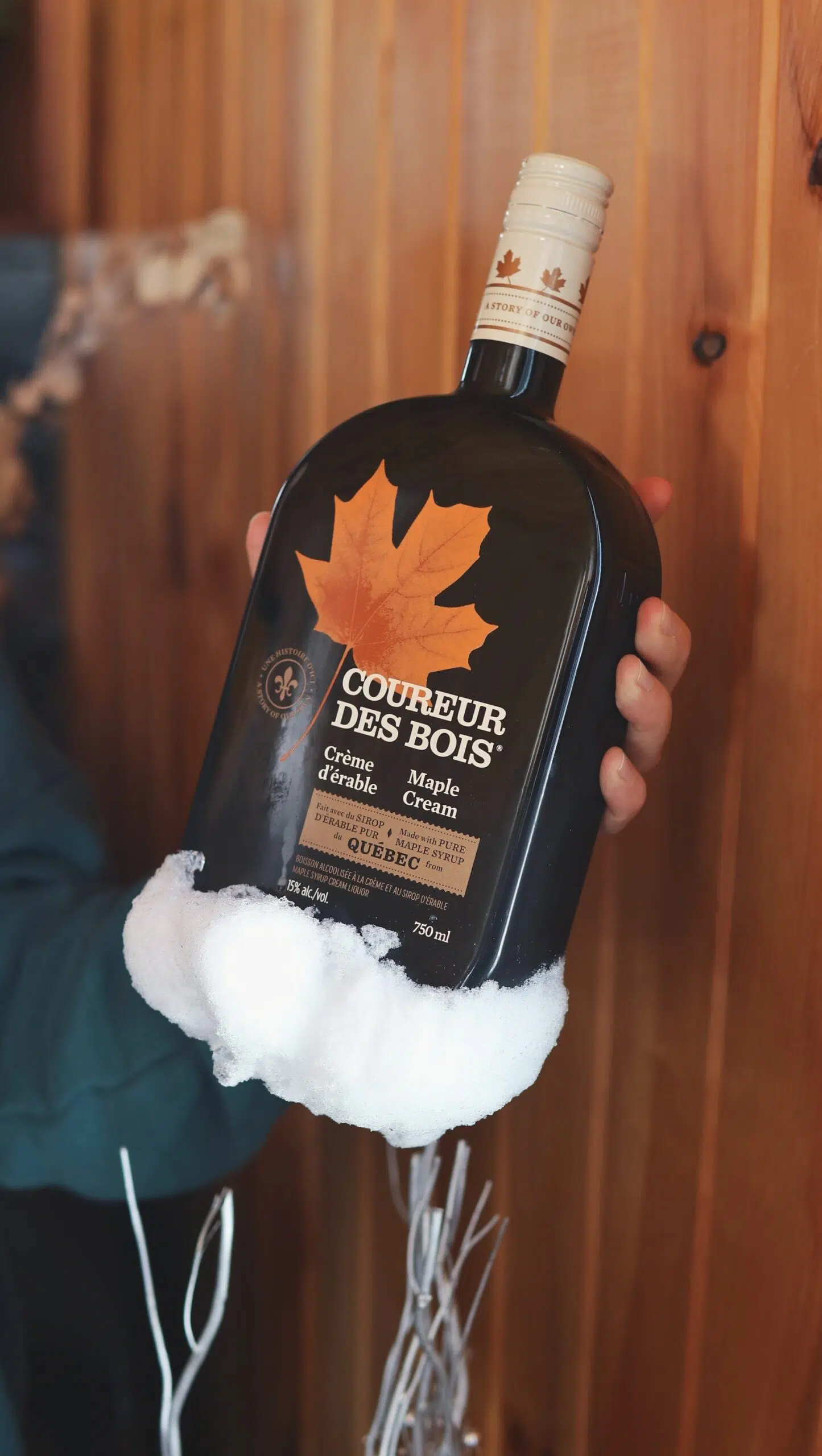 The SAQ has a "maple" section on its website that contains over 70 alcoholic products. There are spirits, fortified wines, aperitifs and ciders for all tastes. Whether it's for an aperitif or a digestif, you will undoubtedly find what you're looking for on the shelves of the SAQ.
Did you know that Quebec produces on average 70% of the world's maple syrup?
The maple sugar season is the perfect time to discover a new Quebec spirit containing maple. In fact, many sugar shacks allow their customers to bring their own alcohol to make the experience even more festive. Don't forget to thank your designated driver with a serving of extra maple sausages.
So without further ado, here are our best finds:
40% alc./vol.
To drink in cocktail
What is an Acerum?
It is a brandy made from maple syrup that pays tribute to the ancestral traditions of our sugar shacks. Did you know that Acerum is in the process of becoming a Protected Geographical Indication (PGI)? There is Champagne in France, Port in Portugal, Tequila and Mezcal in Mexico, Scotch in Scotland, Pisco in Peru. And finally, there is Acerum. The spirit of Quebec.
The tasting notes described by the distillery:
A light fruity approach
Aromas of candied apple and pear
Notes of coconut bark, toffee and butterscotch
A slightly spicy and tannic woody touch
Long, creamy and smooth maple butter finish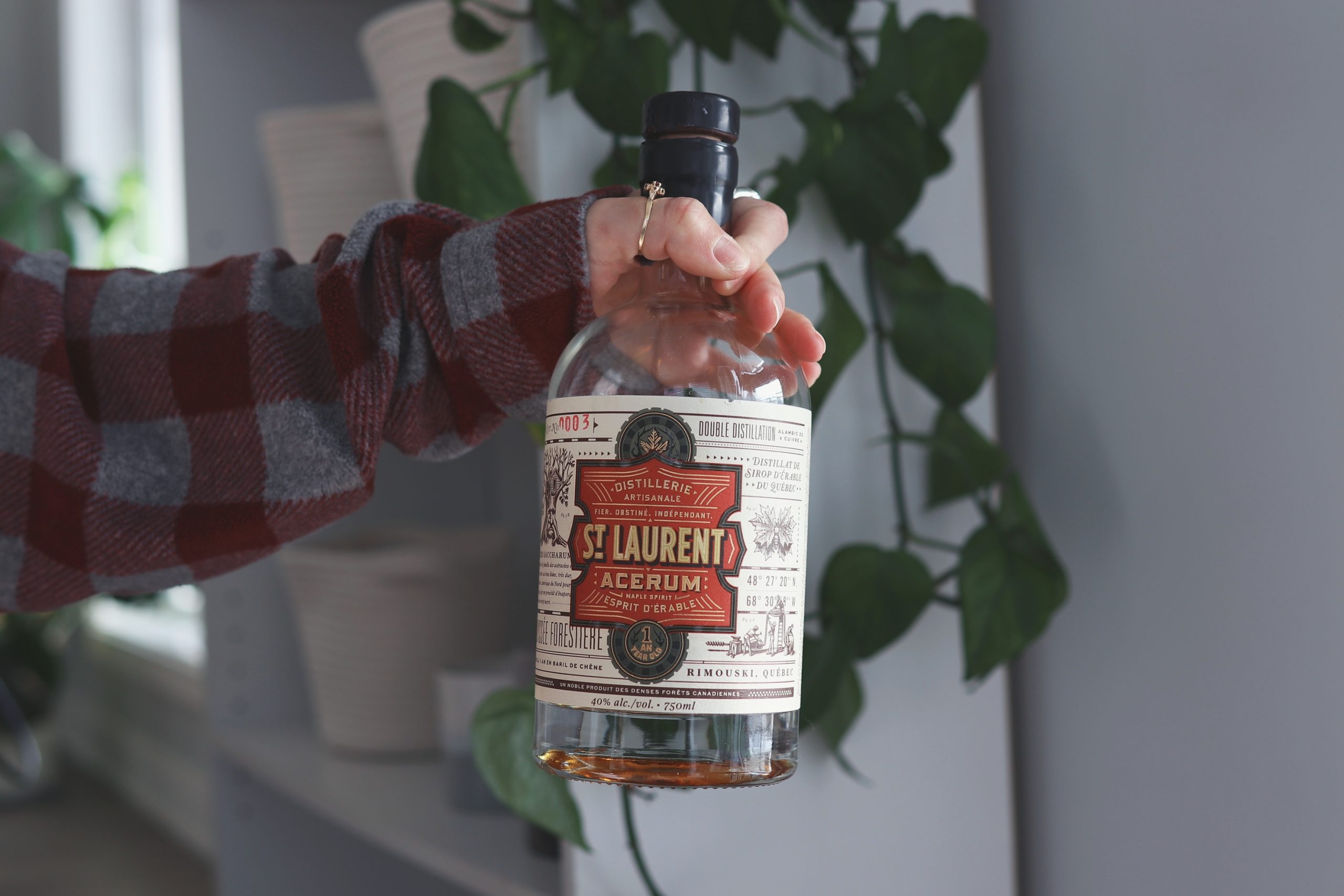 30% alc./vol.
To drink on ice, by the fire
The L&M distillery is one of the only two distilleries in Quebec that works with a Stupfler still, whose structure is honeycombed. Since it is entirely handcrafted, each copper pot still is unique. L&M represents the association between a Quebec family (Lefebvre) and a French family (Mordac). The distillery is magnificent and the aging cellar is a spirits lover's dream. This maple whiskey liqueur is just like the distillery: warm and delectable. I suggest you put some in your Saturday morning roast.
17% alc./vol.
To drink on ice
This is an alcoholic cream wonderfully flavored with maple syrup. It is made with fresh cream, which gives it a velvety texture. It is available at the SAQ.
15% alc./vol.
To drink in coffee
This authentic is a combination of fresh cream and Quebec maple syrup, we love to drink it for any occasion, especially in a good coffee. Traditionally, coureurs des bois travelled across Canada and New France by canoe and on foot. The coureurs des bois were often trappers, hunters, fur traders and explorers who worked for fur trade companies.
23% alc./vol.
Drink it on the rocks, in cocktails or in shots
Leo's Reduction is a blend of Marie-Victorin gin and Quebec maple reduction. It tastes of juniper berry and maple, but it's not too sweet. Like all the other products from Les Subversifs, Le réduit de Léo pays tribute to a historical figure. For this one, the distillery was inspired by the story of Leo Major, a Quebec soldier who distinguished himself by his bravery during World War II and the Korean War.
40% alc./vol.
To drink in shots or in cocktails
This is a maple flavored vodka that is as sweet as spring. If you want to impress your friends, I suggest you dazzle them by using the vodka in a maple espresso martini.
9% alc./vol.
To share or to drink alone
This is a Scotch Ale that spent 2 months in bourbon barrels, it is sweet, caramelized and woody at the same time. The maple syrup used comes from local maple groves.
34% alc./vol.
Drink it on the rocks or in a cocktail
Available for only a few weeks, this product is a blend of rye spirit with cereal from Yamachiche, Quebec maple syrup and a touch of coffee. Very far from a sweet liqueur, Folklore is very well balanced and is perfect for brunch or for an aperitif. We are sure that this new product reflects the work and values of the distillery. My advice: go to the SAQ to get this beautiful spring bottle!
Here are some delicious recipes to try at home to pay tribute to maple syrup on your plate.