Soif de révolution – A new Quebec documentary series to discover
Broadcast since March 15, 2023, the documentary series Soif de révolution is THE series of the hour and you'll want to binge-watch it while having a drink, or two, or why not three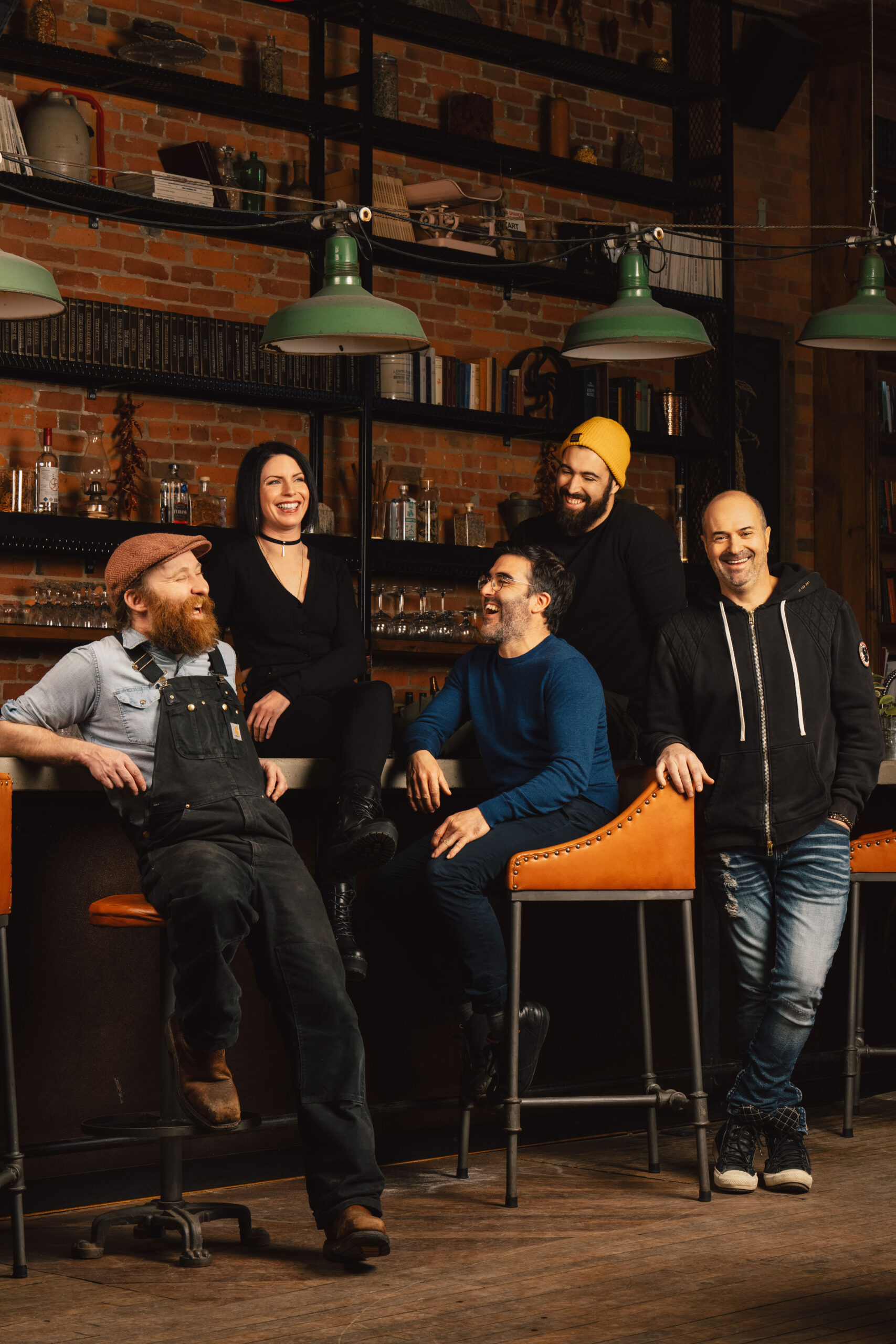 The series will plunge you into the daily life of the pioneers of the Quebec alcohol world and the revolution that is taking place in the industry. You will be able to discover 3 major universes: beer, spirits and wine. Today, there are more than 300 microbreweries, 60 distilleries and 120 wineries in Quebec, there is talent everywhere in our beautiful province and this is the perfect opportunity to discover more.
From the launch party, I was completely charmed by the protagonists of the series and their passion. Their journey, their determination and their creativity make them such touching and inspiring humans. I found it captivating to see the issues that our producers face on a regular basis. From climate issues to global pandemic to economic inflation, the series makes us realize all the work behind the product we consume for happy hour. Personally, the series has convinced me even more of the importance of drinking local.
There will be 10 episodes of 30 minutes and they will broadcasted on the Historia channel every Wednesday at 9:30 pm from March 15, 2023 to May 17, 2023. If you missed the first episodes, don't panic! They are available on video on demand the day after each TV broadcast, until June 17. A new broadcast cycle on Historia is also planned on Wednesdays at 7 p.m., starting May 31, 2023.
Les Grands Bois Microbrewery
Les Grands Bois Microbrewery is located in Saint-Casimir and is the joint project of four childhood friends: Mathieu Tessier, Félix Saint-Hilaire, Maxime Naud-Denis and Philippe Tessier.
The Microbrasserie Les Grands Bois has some great projects in store for us in the years to come, so stay tuned. They stand out by organizing music and comedy shows, a brewery festival (La Commission B), film screenings and more. In fact, La Commission B will take place from June 16 to 18 and we hope to see you there in large numbers. There will be more than 20 microbreweries invited and more than 80 types of beers. Buy your ticket here
To drink while listening to the series:
I suggest my favorite beer from Les Grands Bois, their Italian-inspired pilsner (La Giorgio) which is 5% alc./vol. I also hope you get your hands on one of their Apology series beers, which has a really funky style that is really different from their more classic beers.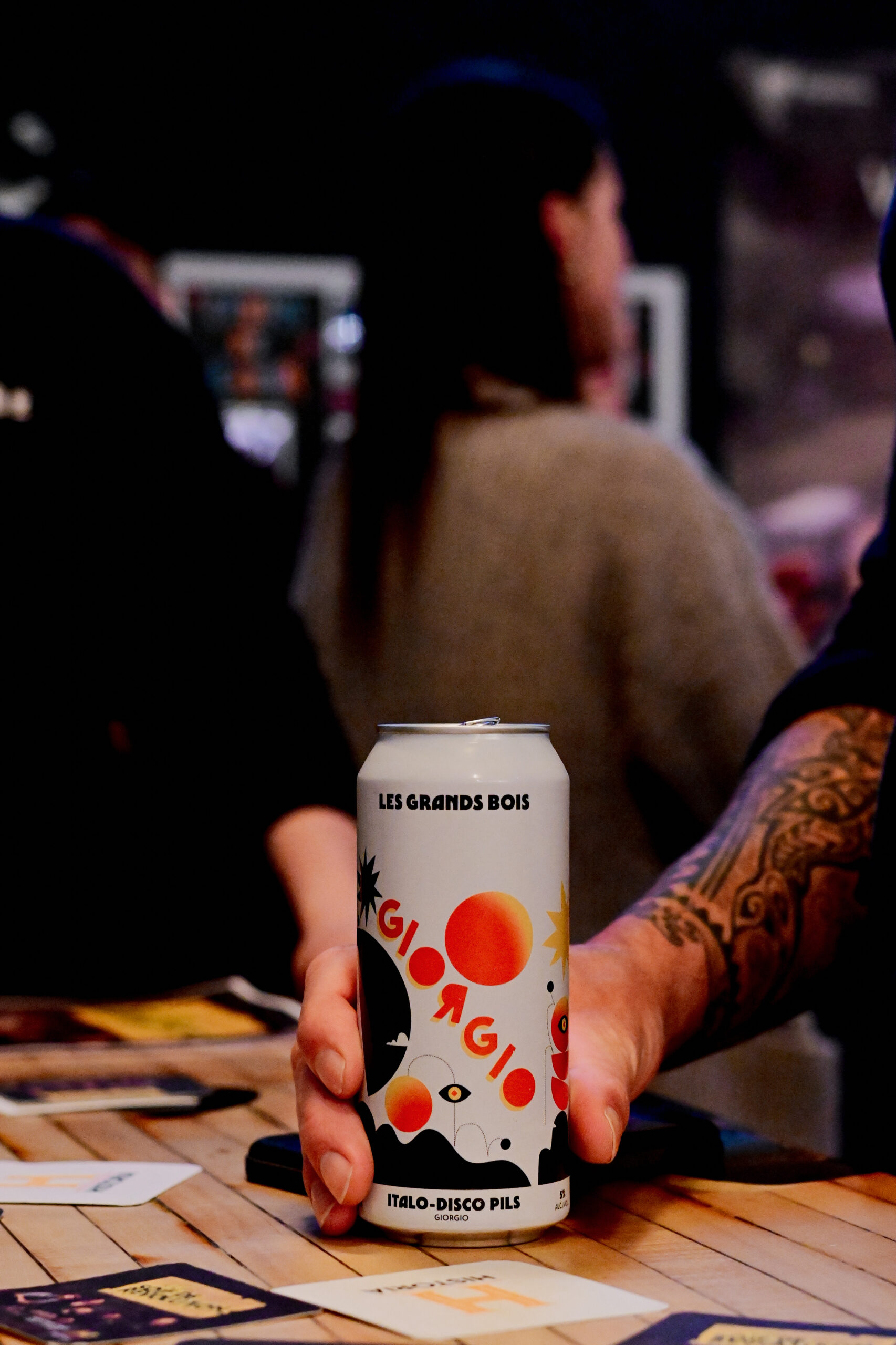 The Chaufferie Distillery
Located in Granby, the Chaufferie was once used to supply an old tobacco factory and was later transformed into a distillery. In a world where it is difficult for Quebec distilleries to be profitable, collaborations and knowledge sharing are all the more important. This is what Vincent Van Horn, head distiller, and Claudia Doyon, mixologist, are trying to put forward by joining forces to create 100% local products.
Drink while listening to the series:
I suggest you get their new Brum. It's a combination of the words "beet" and "rum" as this beautiful Spiced Brum is worked in the same way as a rum. However, the base alcohol of a real rum must be made from sugar cane. Here, it is replaced by beet sugar.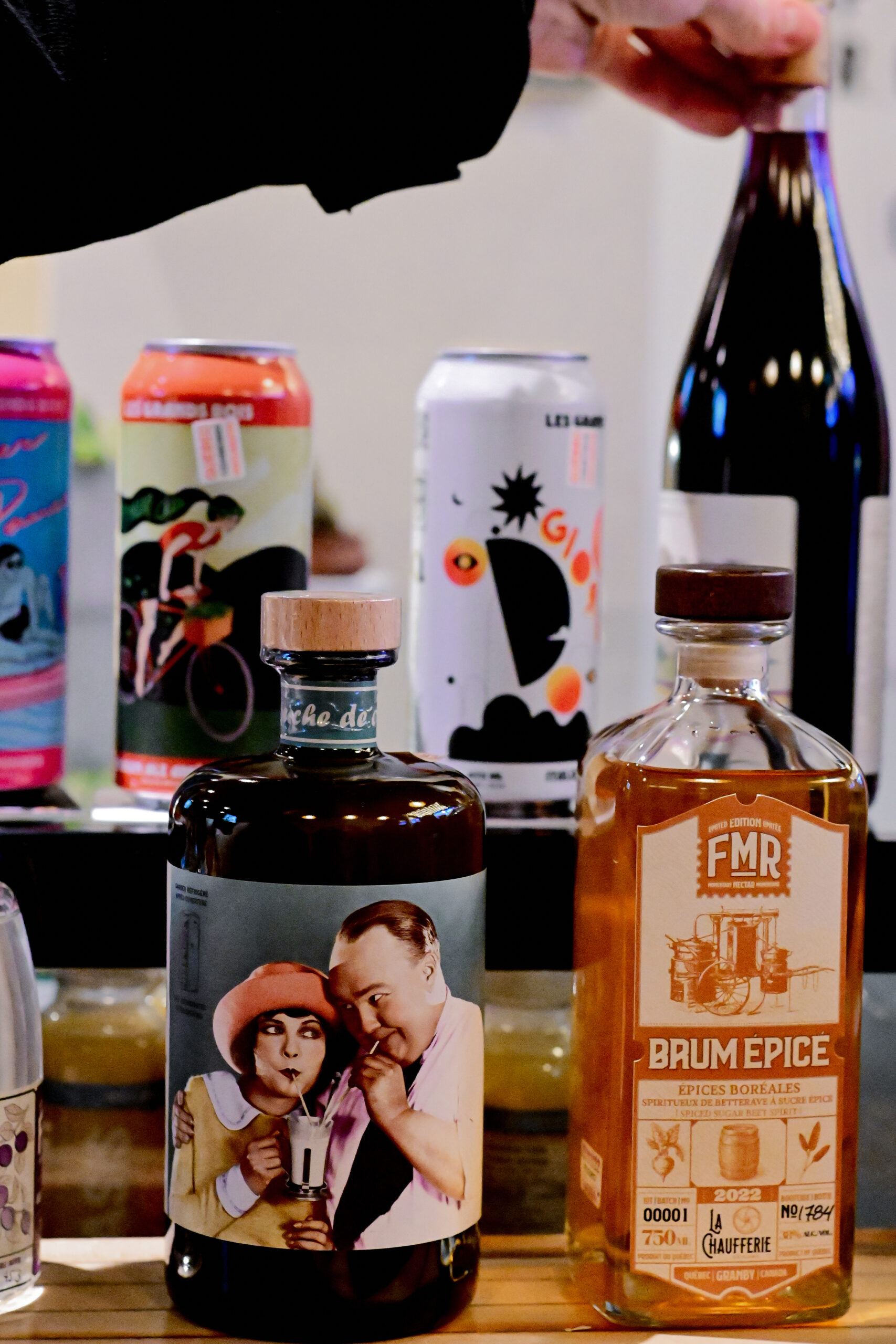 Vignoble de la Bauge
Simon Naud, one of the two protagonists of Vignoble de la Bauge in the series took over the family vineyard in 1996 with the goal of beginning a conversion to organic. In 2019, the vineyard took a more natural turn with the arrival of Steve Beauséjour, a former representative of a wine import agency. Out of this collaboration came Les beaux jus, a line of more raw and crazy wines. Brigham's land allows the creation of excellent acidic and northern wines. Quebec wine doesn't have the same reputation as it did in the 1990's and that's what Simon and Steve are proud to demonstrate.
A bauge means a wild boar lodge, and that's no accident. The animals in the bauge vineyard have a very special role. Sheep, for example, help maintain the vines by grazing, reducing the mechanization of mowing and fertilizing the soil at the same time.
Drink while listening to the series:
I love all of Les beaux jus, but I strongly suggest you open the Le Plan du Weekend (Michel Beauchamp X La Bauge) if you haven't tried it yet.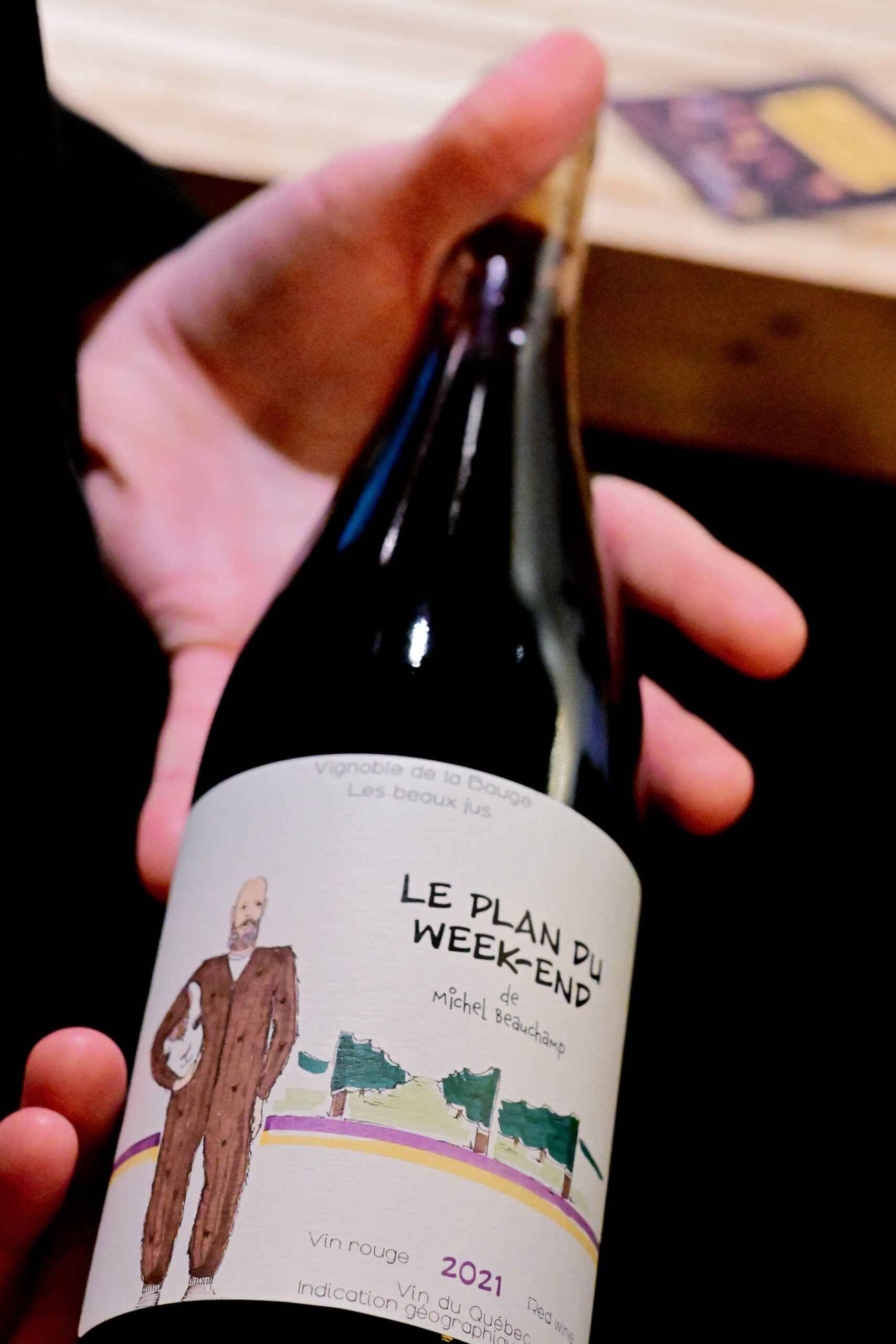 I suggest you try these recipes for an unbeatable alcohol-food combo!