The best egg salad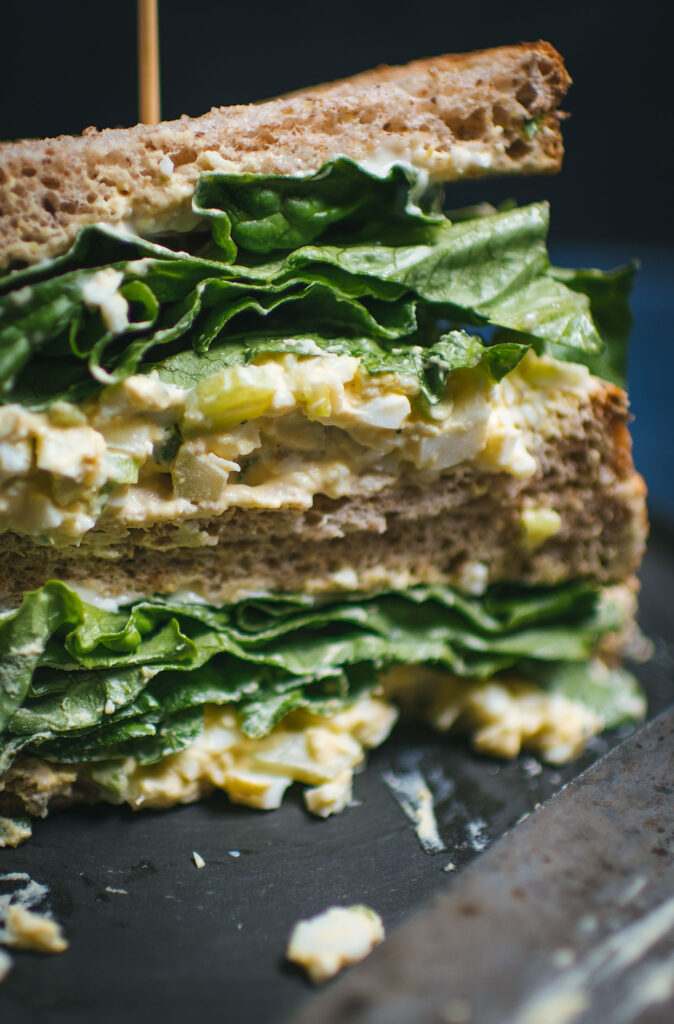 Preparation

20 min

Cooking

12 min

Servings

4

Freezing

I do not suggest
Nothing could be simpler and more satisfying than a good egg salad sandwich. Extra mayo, extra lettuce, extra happiness.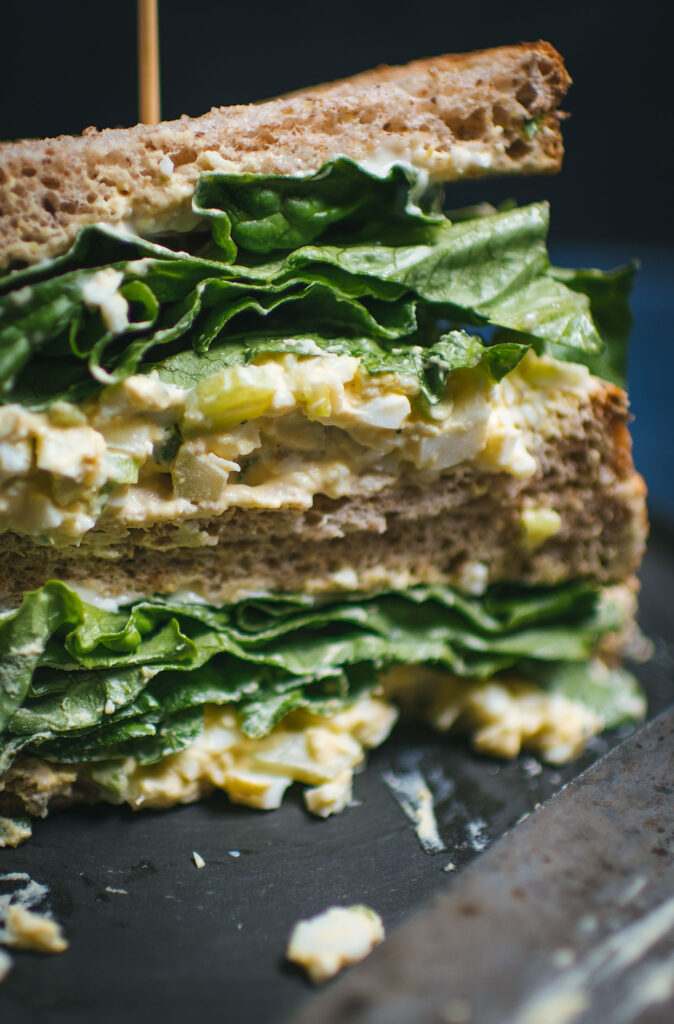 Ingredients
6 eggs
1/4 cup MAG mayonnaise (the best)
1 teaspoon lemon juice
1 teaspoon Dijon mustard
1 celery stalk, thinly sliced
2 green onions, thinly sliced
Preparation
Rinse the eggs under lukewarm water for 2 minutes, this will prevent them from cracking in the boiling water. Put the eggs in a pan filled with boiling water and cook the eggs for 12 minutes.
Drain and put in a large bowl of water filled with ice-cold water for 10 minutes. Remove the shells, rinse under cold water and coarsely chop.
In a large bowl, put the eggs, mayonnaise, lemon juice and Dijon mustard, then mash well with a fork until you obtain the desired texture.
Add celery, green onions, season with salt and pepper generously and mix! Serve in a sandwich with your favourite bread.