Roasted butternut squash with bacon and goat cheese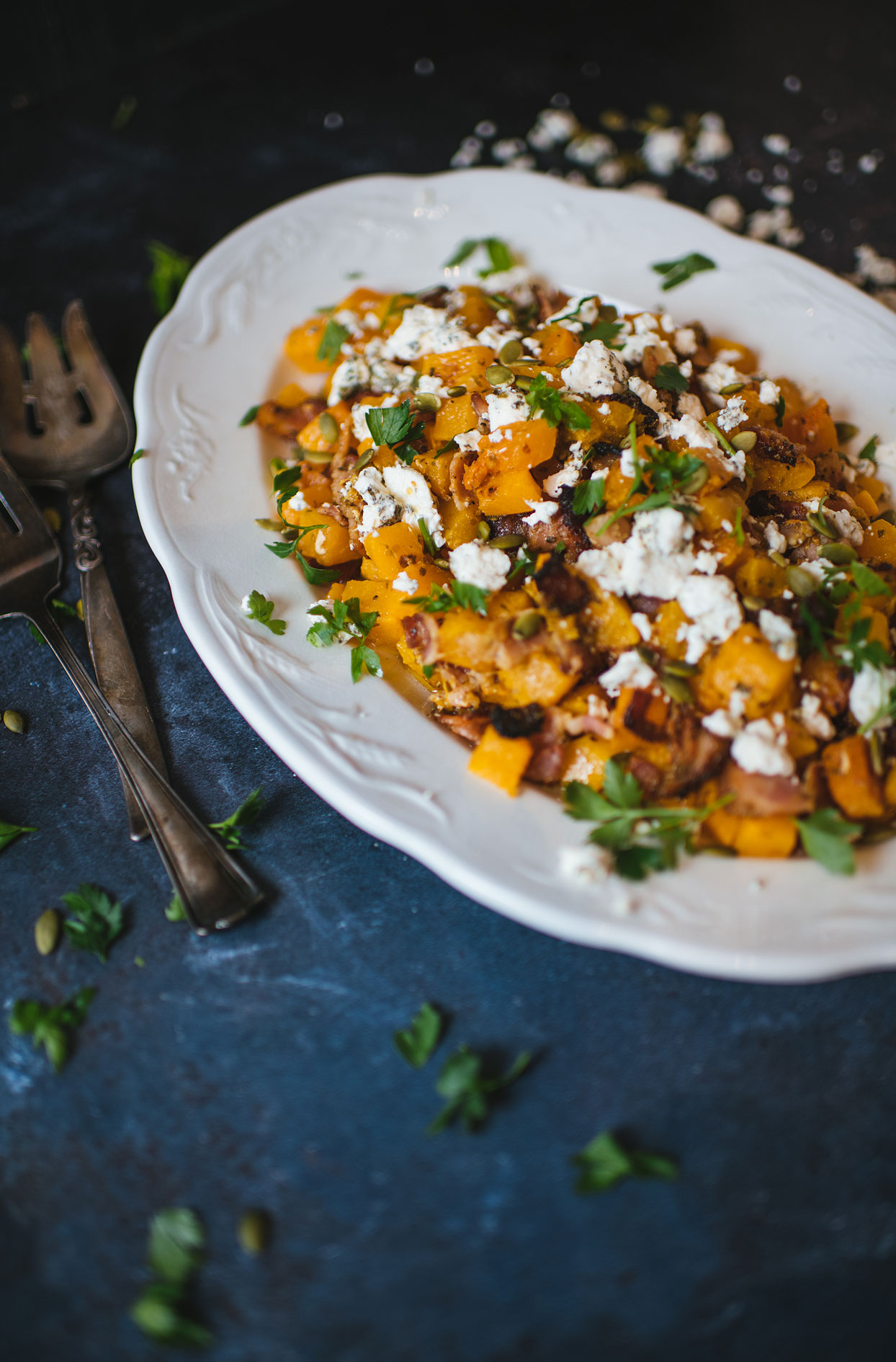 Preparation

25 min

Cooking

45 min

Servings

4
Introducing the perfect side dish, one of my favorite recipes from 2023 TO DATE. This recipe for roasted butternut squash with bacon and goat cheese is absolutely delicious!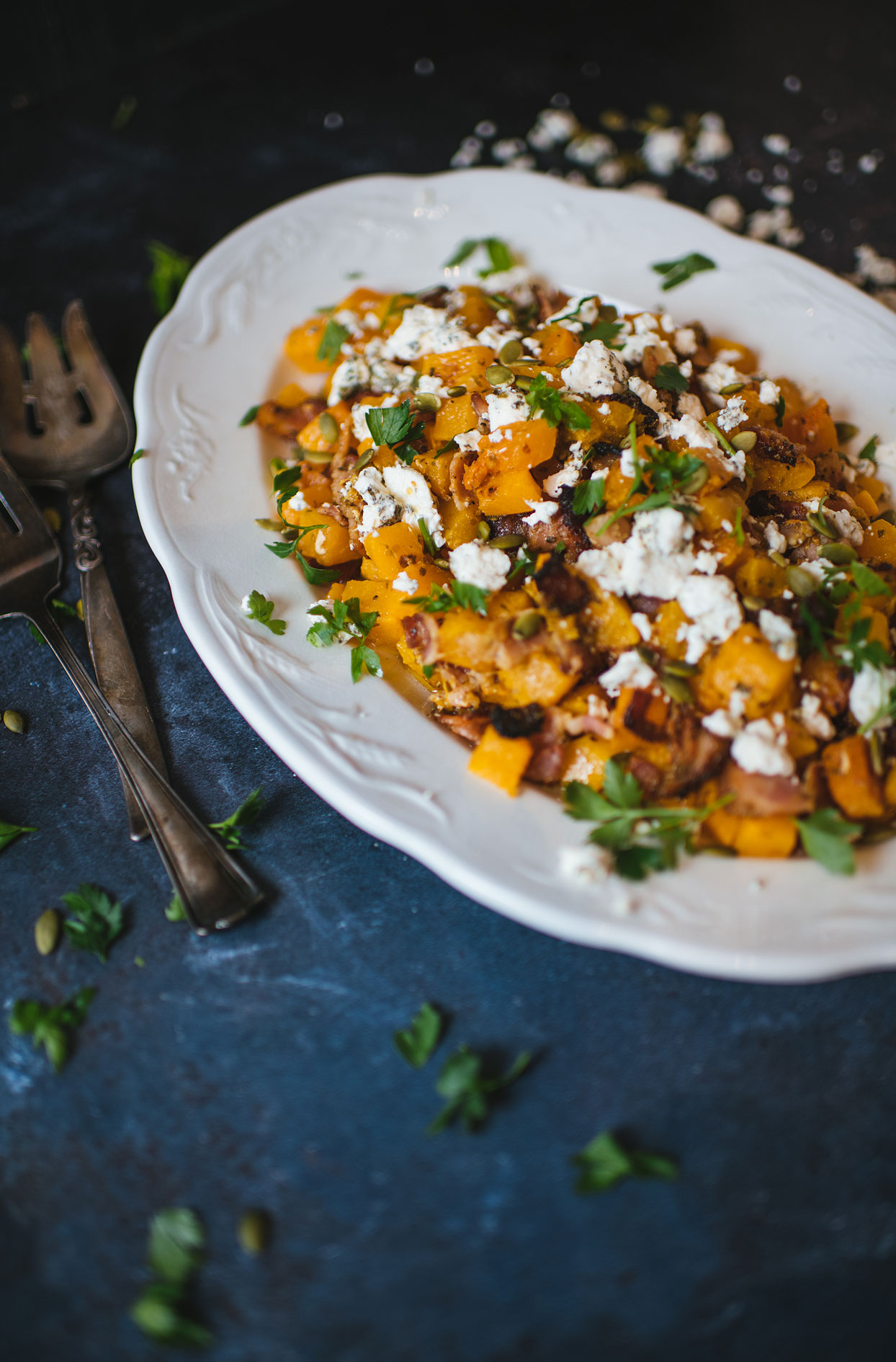 Ingredients
1 large butternut squash, peeled, seeds removed, diced
10 slices bacon, cut into medium pieces
2 tsp. dried oregano
2 tbsp. orange juice
Zest of 1/2 lemon
olive oil
113 g soft, unripened goat's cheese with herbs
Raw pumpkin seeds (the green ones)
A small handful of Italian parsley, coarsely chopped
Salt and freshly ground pepper
Preparation
Preheat oven to 425°

F. Line a large baking sheet with parchment paper.

Place squash, bacon, oregano, orange juice and lemon zest in a large bowl, drizzle with olive oil, season with salt and pepper and toss to combine.
Pour onto baking sheet, place in oven and bake for 45-55 minutes, until squash and bacon are cooked. Toss halfway through cooking.
Pour into a large serving dish, crumble the goat cheese over the top and garnish with lots of pumpkin seeds and fresh parsley!