Portobellos stuffed with cheese, sun-dried tomatoes and basil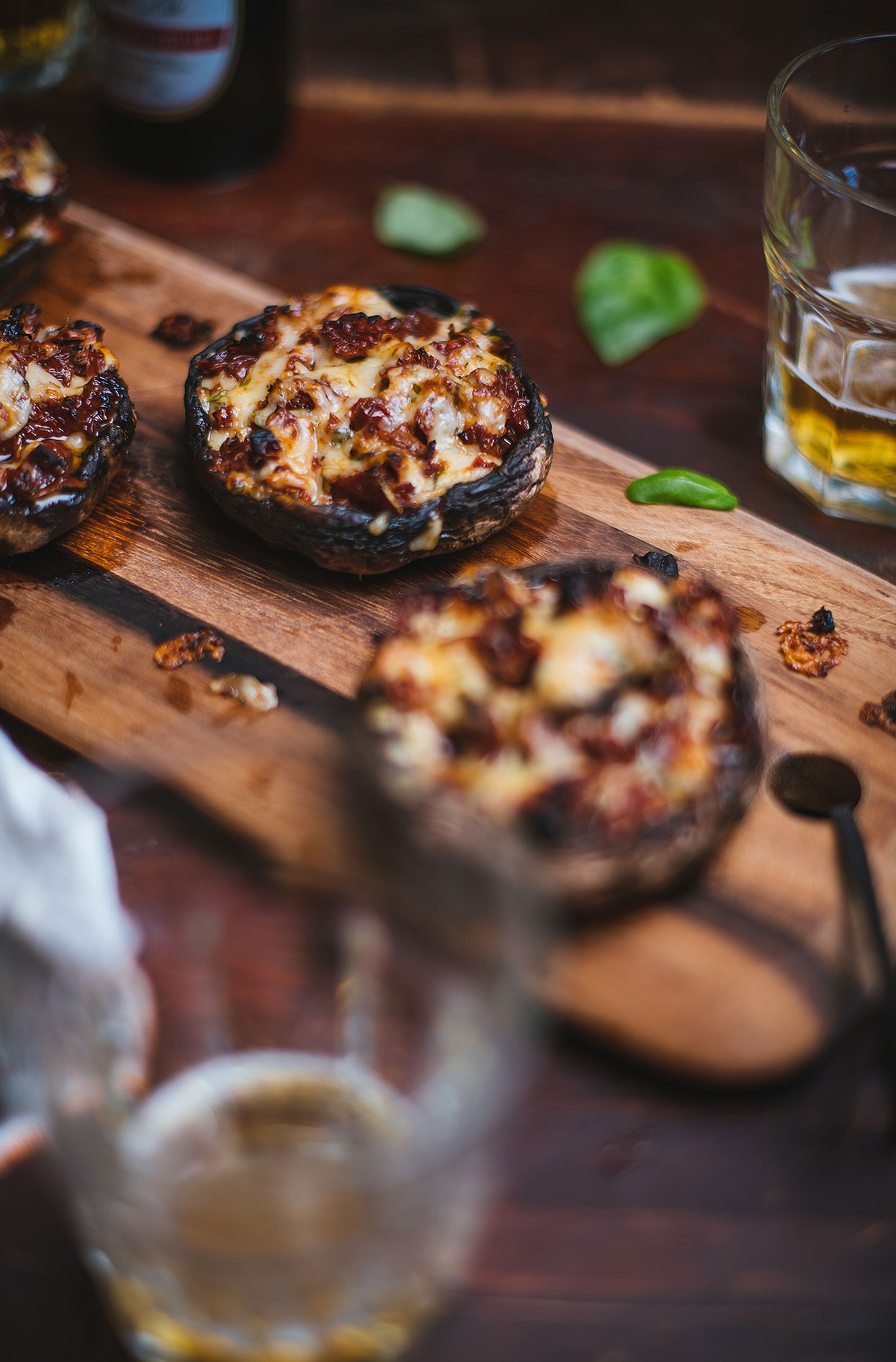 Preparation

15 min

Cooking

10 min

Servings

6

Freezing

I do not suggest
Get ready to fly away to a foodie paradise with our recipe for Cheese Stuffed Portobellos with Sundried Tomatoes and Basil. These giant mushrooms will have your taste buds on display, so delicious they might even make an angry broccoli smile. Imagine meaty portobellos filled with melty cheese like a fluffy hug, topped with sun-dried tomatoes that will make your head spin and fresh basil that will make you feel like you're sipping a mojito on a tropical beach. This is the recipe that will turn your taste buds upside down and turn you into a star chef, without even needing a giant chef's hat.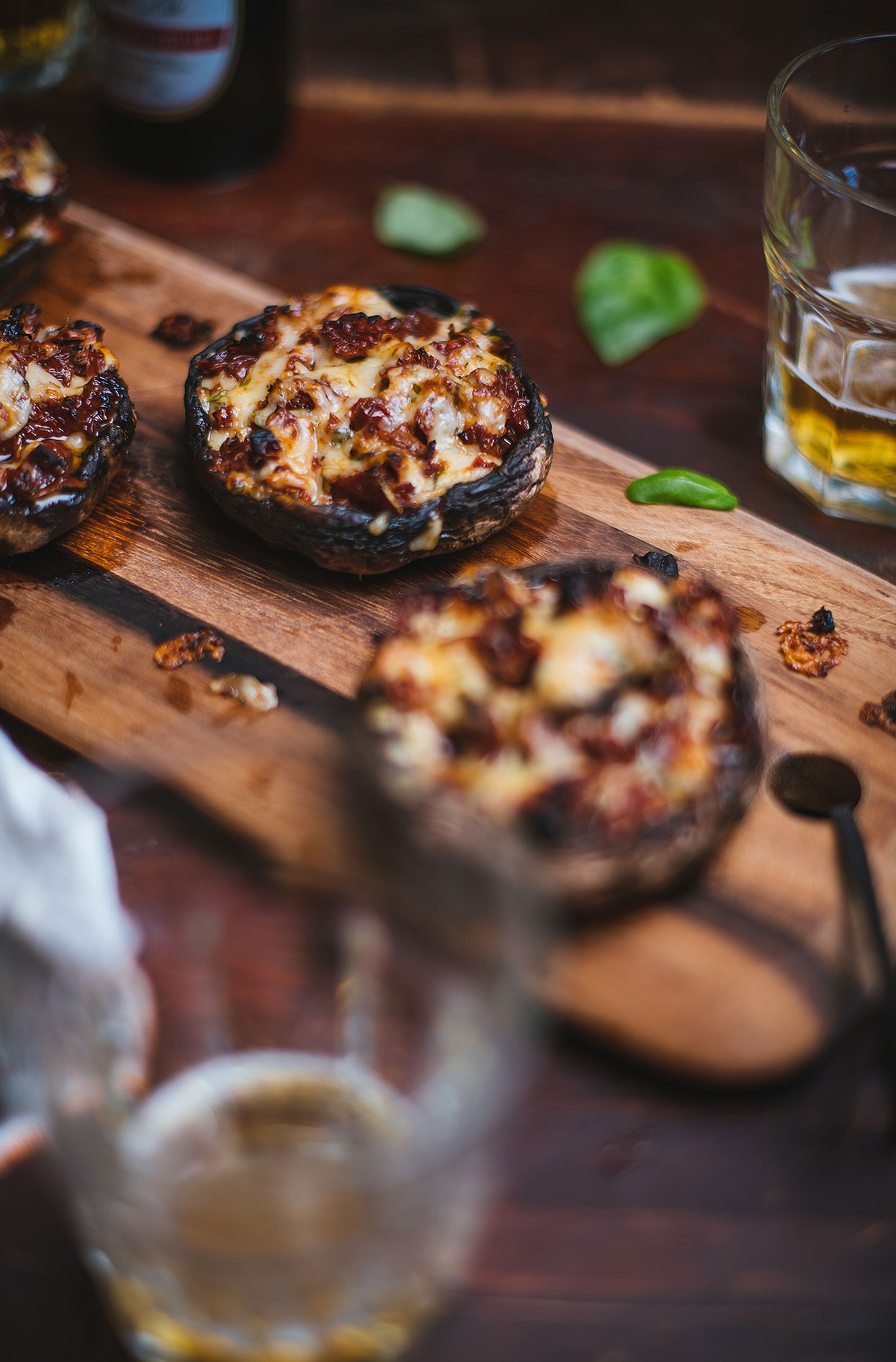 Ingredients
6 small Portobello mushrooms (porteenies)
1 1/2 cups (about 175 g) grated Fontina cheese
1/4 cup oil-dried tomatoes, drained and finely chopped
12 large fresh basil leaves, chopped
2 pinches of herbes de Provence
Olive oil
Salt and freshly ground pepper
Preparation
In a large bowl, add cheese, sun-dried tomatoes, basil, herbs de Provence and salt and pepper. Drizzle with a thin stream of olive oil and mix well. Spread the mixture inside the mushrooms.
Preheat the grill to high and reduce to medium. Oil the grills.
Place on grates and cook on indirect heat (or on top rack) for 8-10 minutes, or until cheese is melted and mushrooms are cooked. Serve immediately!