Grilled haloumi cheese with pesto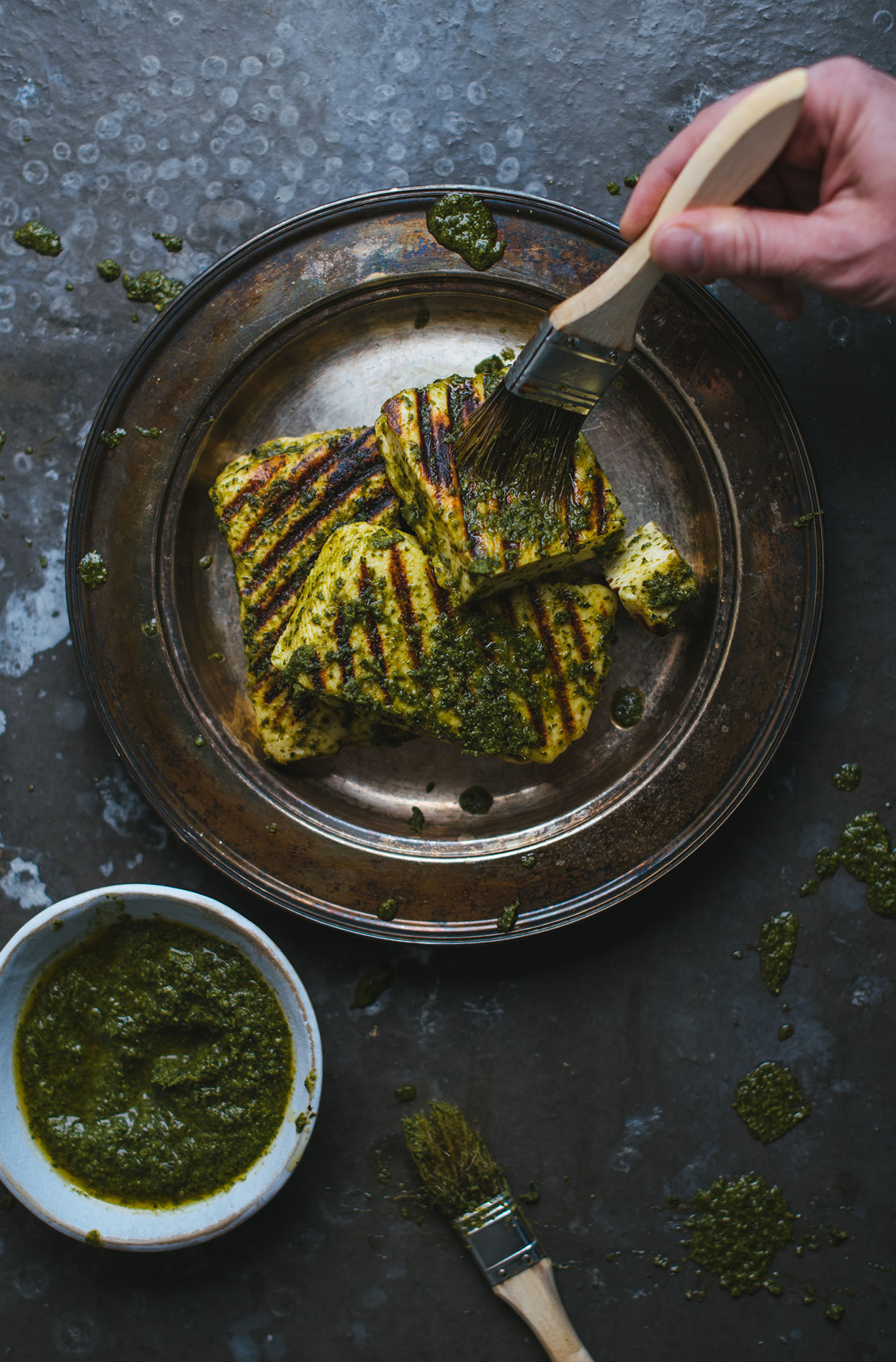 Preparation

10 min

Refrigeration

3 h

Cooking

10 min

Servings

4 to 6

Freezing

I do not suggest
Are you looking for a dish that will make all your guests go crazy? I have the answer for you: grilled haloumi cheese with pesto on the barbecue! This is such a delicious dish that even carnivorous vegetarians will turn into cheese eaters. Give me a "Halo-yes" for the pesto grilled haloumi!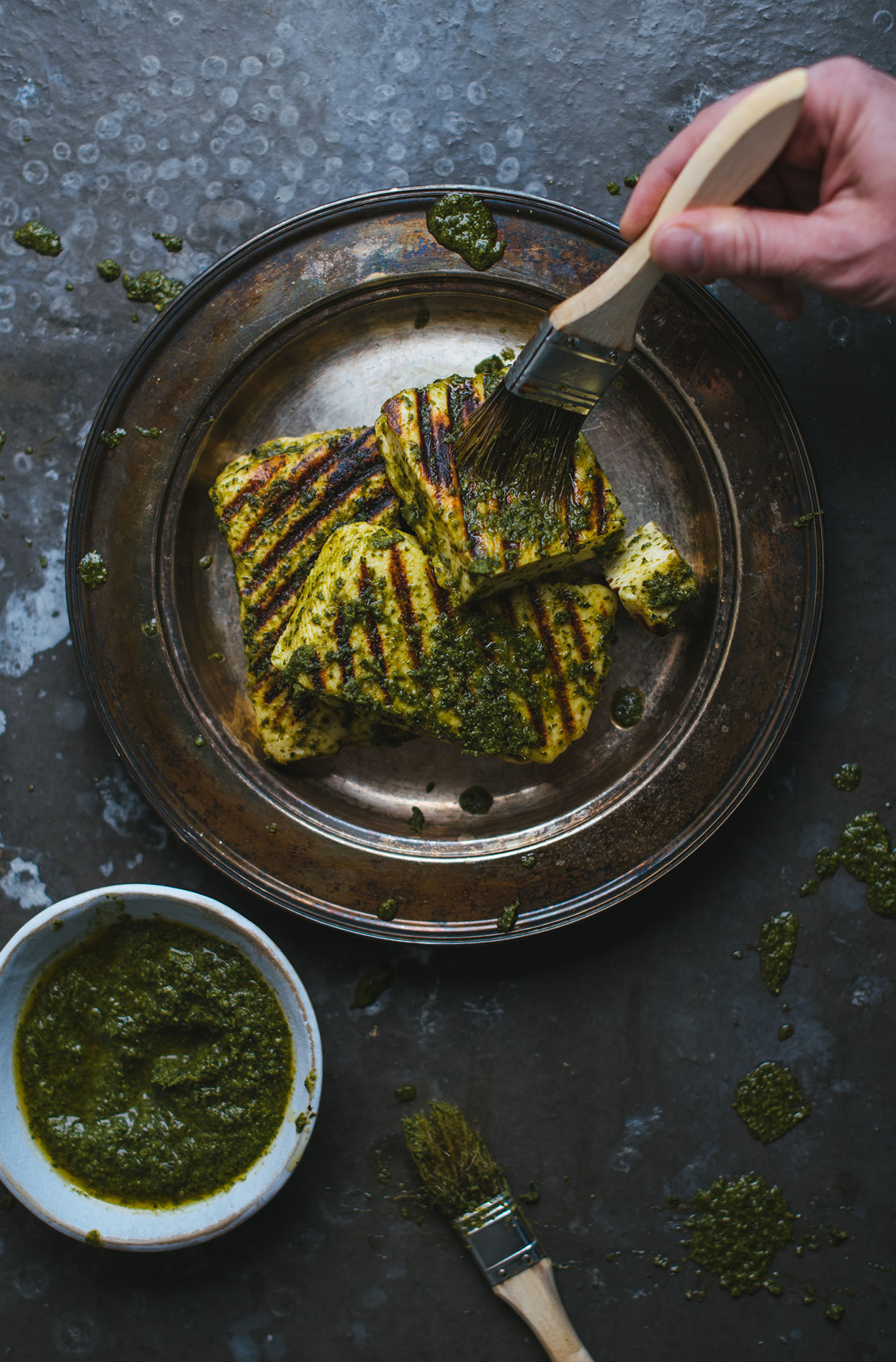 Ingredients for the pesto
2 cups fresh Italian parsley leaves
1 cup fresh basil leaves
1/4 cup fresh parmesan cheese, grated
1/2 cup walnuts
1/4 cup olive oil (+ 1 tbsp. for the finish)
juice of half a lemon
1 large clove of garlic, coarsely chopped
Salt and freshly ground pepper
Ingredients
About 500g plain haloumi cheese
1 cup basil pesto
Salt and pepper from the mill
Olive oil
Equipment needed: Reusable grill sheet
Preparation
Put all the ingredients for the pesto in a food processor and chop until fine, then season with salt and pepper. Add 1 tbsp of olive oil and mix with a spoon.
Place the cheese in a large airtight dish and pour in the pesto. Add a thin stream of olive oil and pepper to taste. Toss gently to coat and set aside in the refrigerator for at least 3 hours or better yet, overnight.
Preheat barbecue to high and reduce to medium.
Place the baking sheet on the grill and place the haloumi on top. Cook for 3 to 4 minutes per side to get a good mark. Baste with the remaining pesto non-stop! Serve immediately.