12 foodie products to discover – A visit to the Expo Manger Santé & Vivre Vert
The Expo Manger Santé & Vivre Vert is a must for epicureans in Quebec. For the past 26 years, their mission has been to raise awareness of the importance of the quality of our food and our lifestyle on health and the environment. It is also an opportunity to discover new food, ecological and global health trends. Here are my discoveries and favorites of 2023.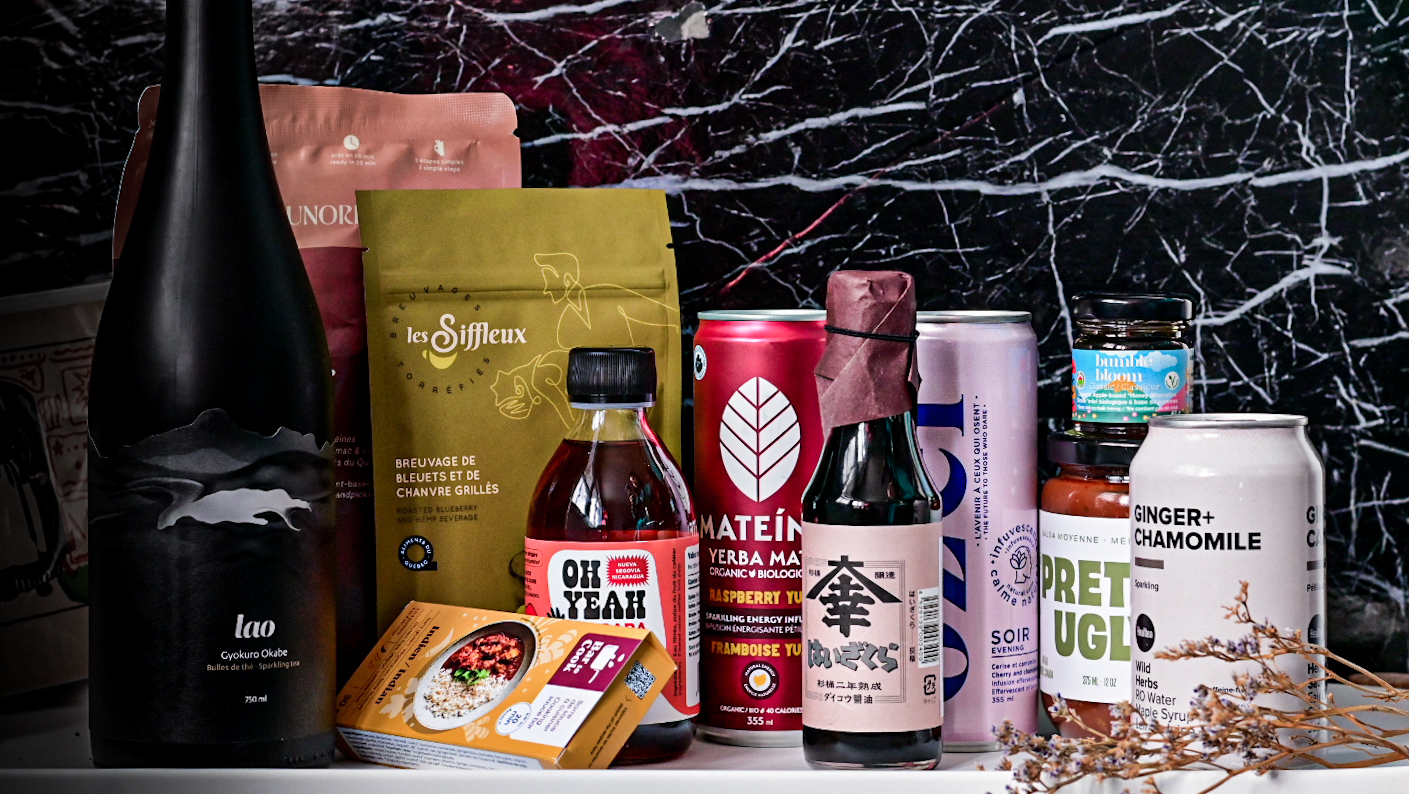 1 – Bar to cook by The Foodie Family
Bar to cook is taste in bar! How does it work? Sear your ingredients, add the sauce bar to your recipe and let it melt. Add the liquid according to your recipe and let it simmer.
Made with three natural ingredients: Cocoa butter, organic vegetable powders, organic spices;
It's simple, fast, tasty, vegan, gluten free, no preservatives;
Five flavors available: Moroccan – Spanish – Provencal – Indian and Tex Mex;
Made in small batches in their Montreal workshop by a family business;
Made in small batches in their Montreal workshop by the same family business that produces Food Crayon;
Available online.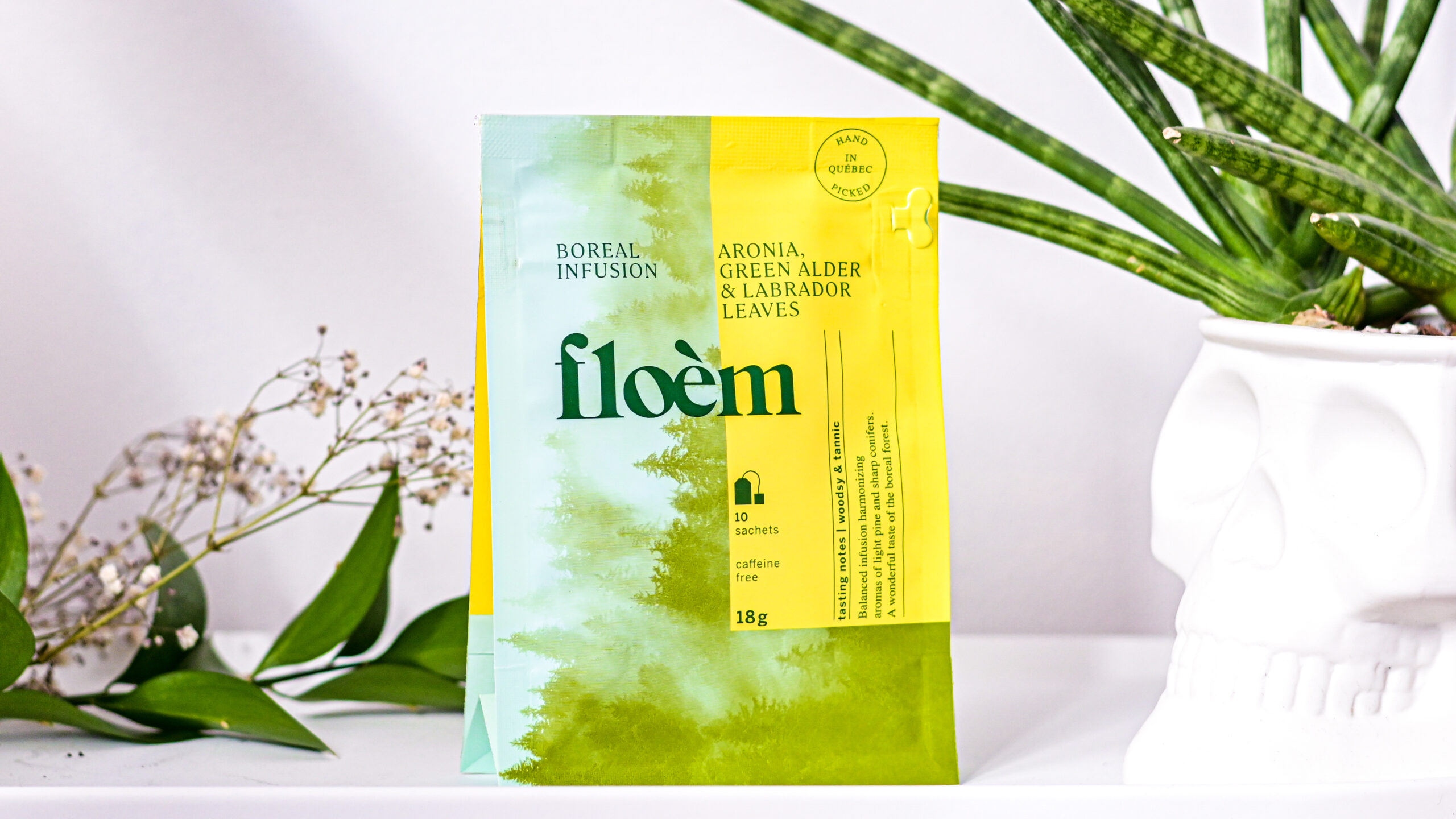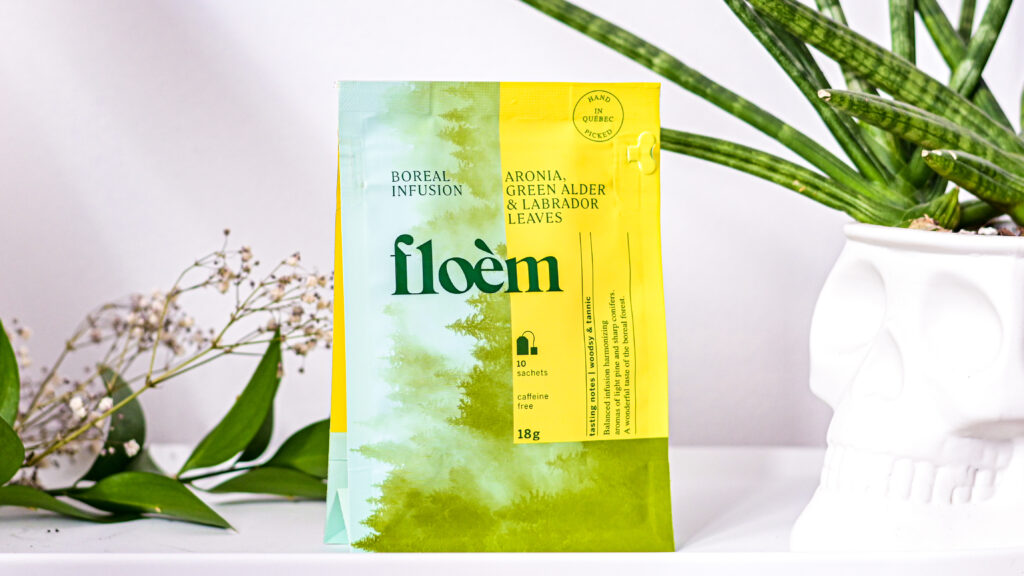 2 – Boreal infusions by Floèm
After several months of work, research and development… Pilki finally presents us their new identity: Floèm! New name, new design, but still the same good recipes of boreal infusions harvested in Quebec and by hand. Their products all contain Labrador tea and deal with producers/gatherers who promote the protection of the environment and the restoration of the damage done to nature.
Six flavors available: Apple & Meadowsweet – Thuja & Lavender – Aronia & Alder – Beet & Poppy – Myric & Chickadee – Rosehip & Pimbina;
Available in sachet, in bulk and caffeine free;
Available online and in many retail outlets.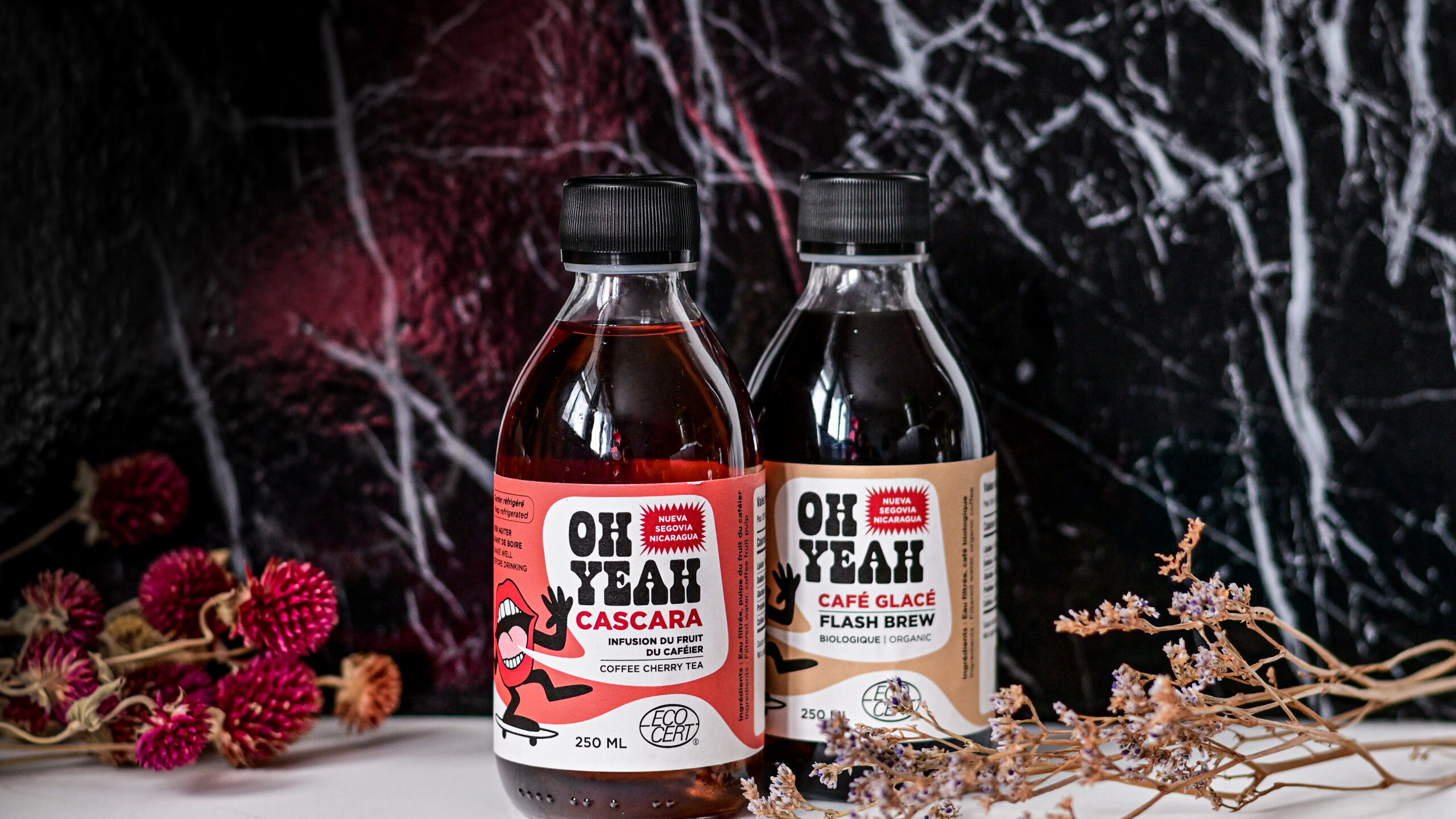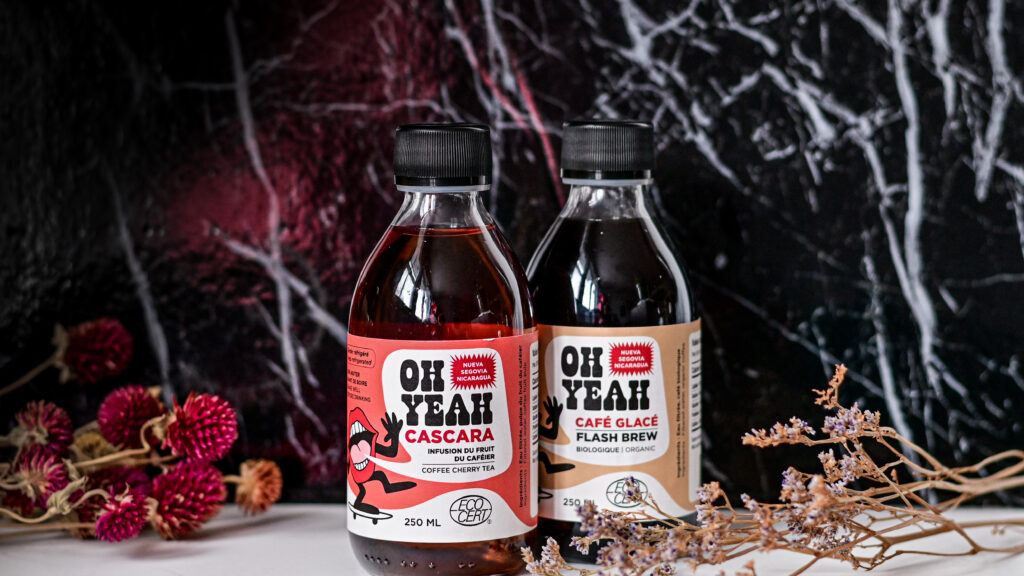 3 – Coffee cherry tea OH YEAH by Lenoir & Lacroix microbrewer
According to Wikipedia, coffee cherry tea (cascara) is an herbal tea made from the dried skins and/or pulp of the coffee tree fruit that remain after the coffee beans have been collected inside. This is the very first time I have seen such a product in Quebec! The taste is comparable to a fruity herbal tea, a product to discover.
Powerful antioxidant and contains little caffeine;
OH YEAH also offers an iced coffee from Nicaragua and one from Ethiopia;
Their products are certified organic;
Not yet available, but it's coming!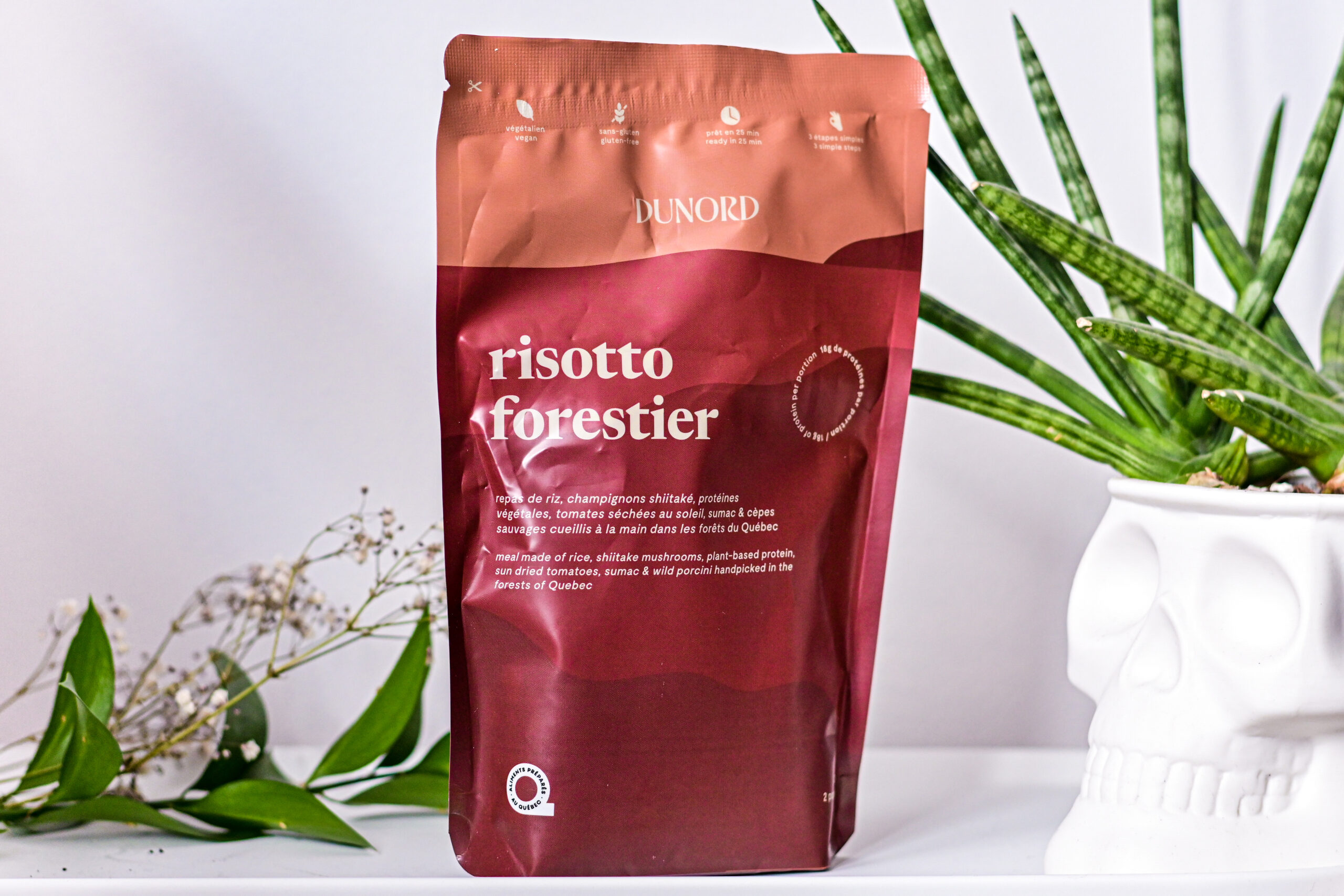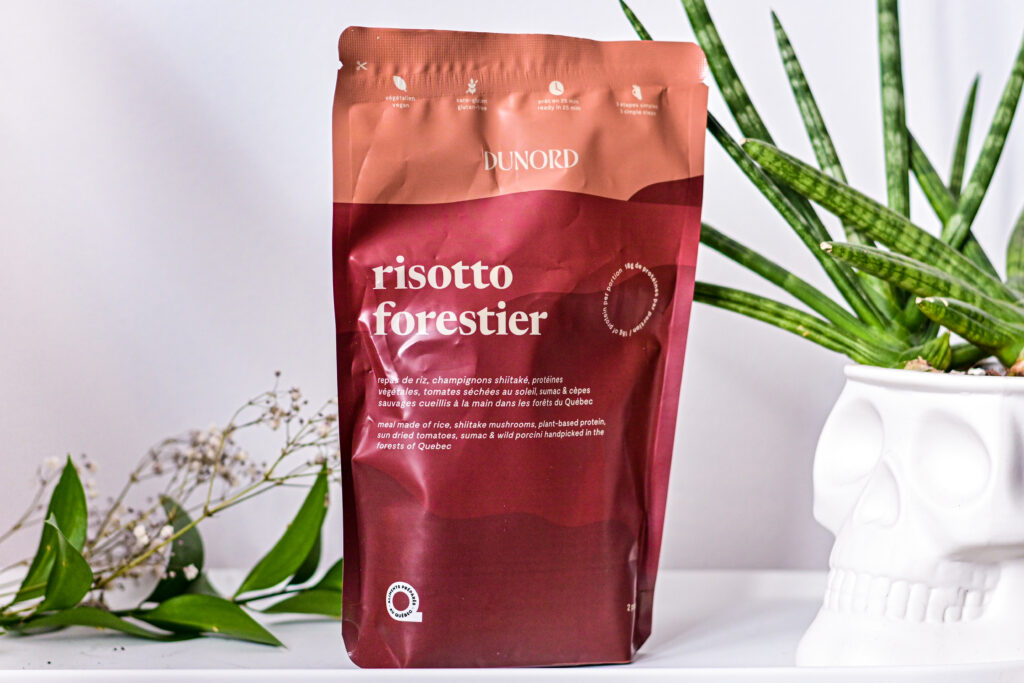 4 – Du Nord ready-to-eat meals made from boreal and rescued plants
Du Nord is a brand new company that intends to counteract food waste. How? Through dehydration, by offering ready-to-eat meals that highlight the richness of Quebec's boreal ecosystem: vegetables rescued from local farm surpluses and ingredients that give color to the forests of the North Shore and the St. Lawrence.
Three flavours available: Boreal Daal – Forest Risotto – Gaspesian Ramen;
Monthly subscription available for limited and exclusive meals;
Can be kept for 1 year in the pantry;
One package contains 2 portions;
Available online and in some stores.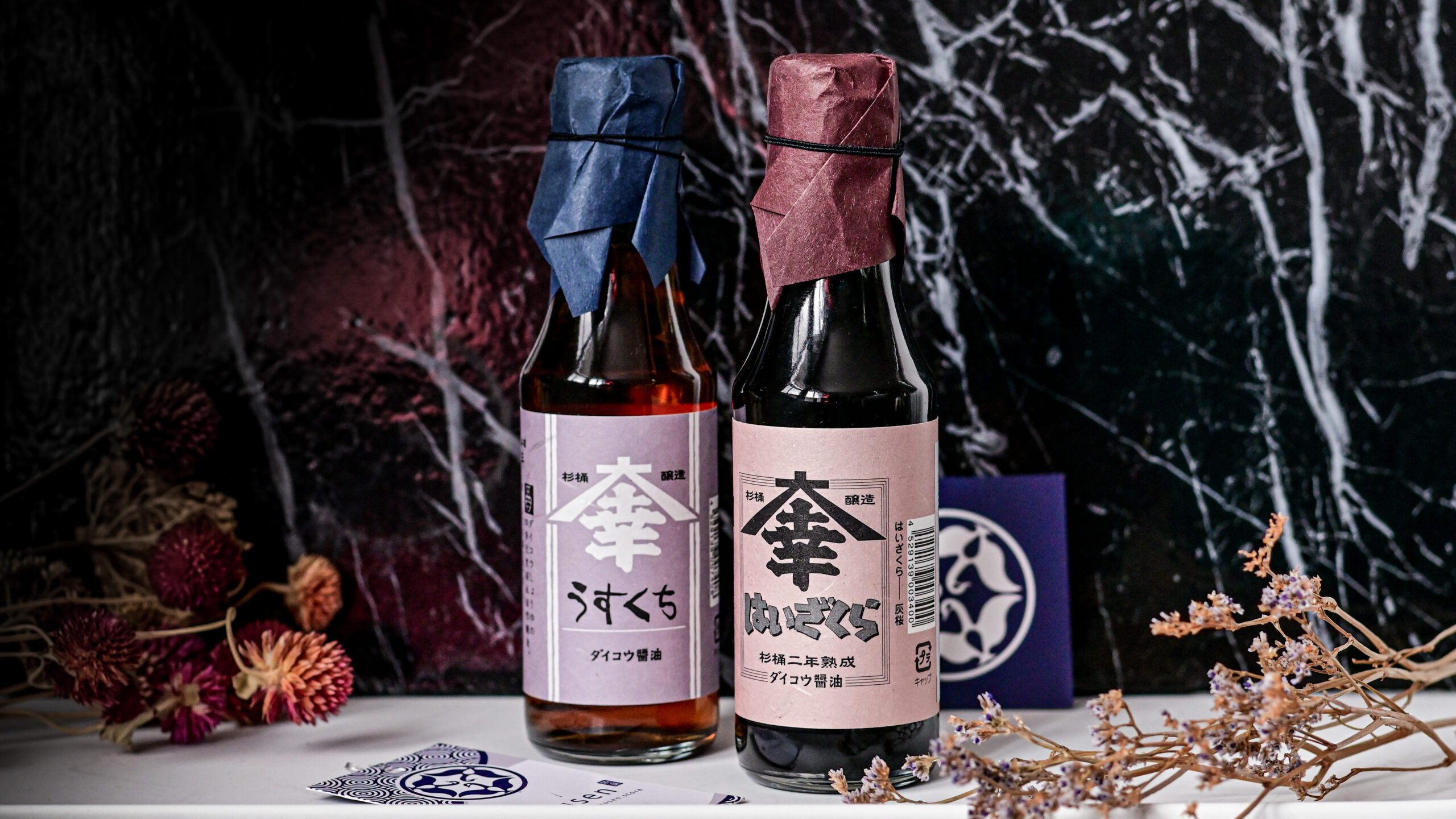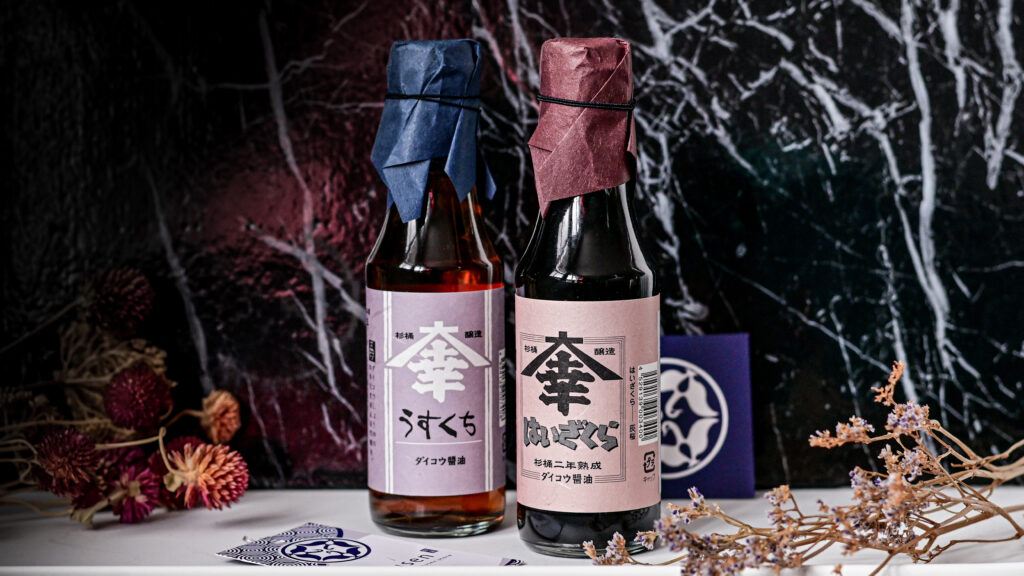 5 – The Japanese terroir imported by Tokusen
I remember saying to myself, when I first visited the restaurant Fleurs & Cadeaux, "Oh WOW! This soy sauce is amazing. I could never have this at home". Well, I was wrong! Okay okay… it's not from Quebec, but it's impossible to pass up the best soy sauce I've ever had the chance to taste and it's available here in Quebec thanks to Tokusen. Founded by a couple eager to obtain quality Japanese products, their mission is to select the best products from Japan, to highlight the know-how of its artisans and to make their work accessible to all. I am their new #1 fan!
6 products available: Haizakura and Maruama (dark soy sauce) – Shiro Dashi Shoyu (dashi broth and soy sauce) – Tamari (thick soy sauce) – Usukuchi (light soy sauce) – Yuzu Ponzu (citrus soy sauce);
Also available: Candied citrus peels (Yuzu, Iyokan, Kawachi Bankan, Blood Orange);
Available online and in some specialized retailers.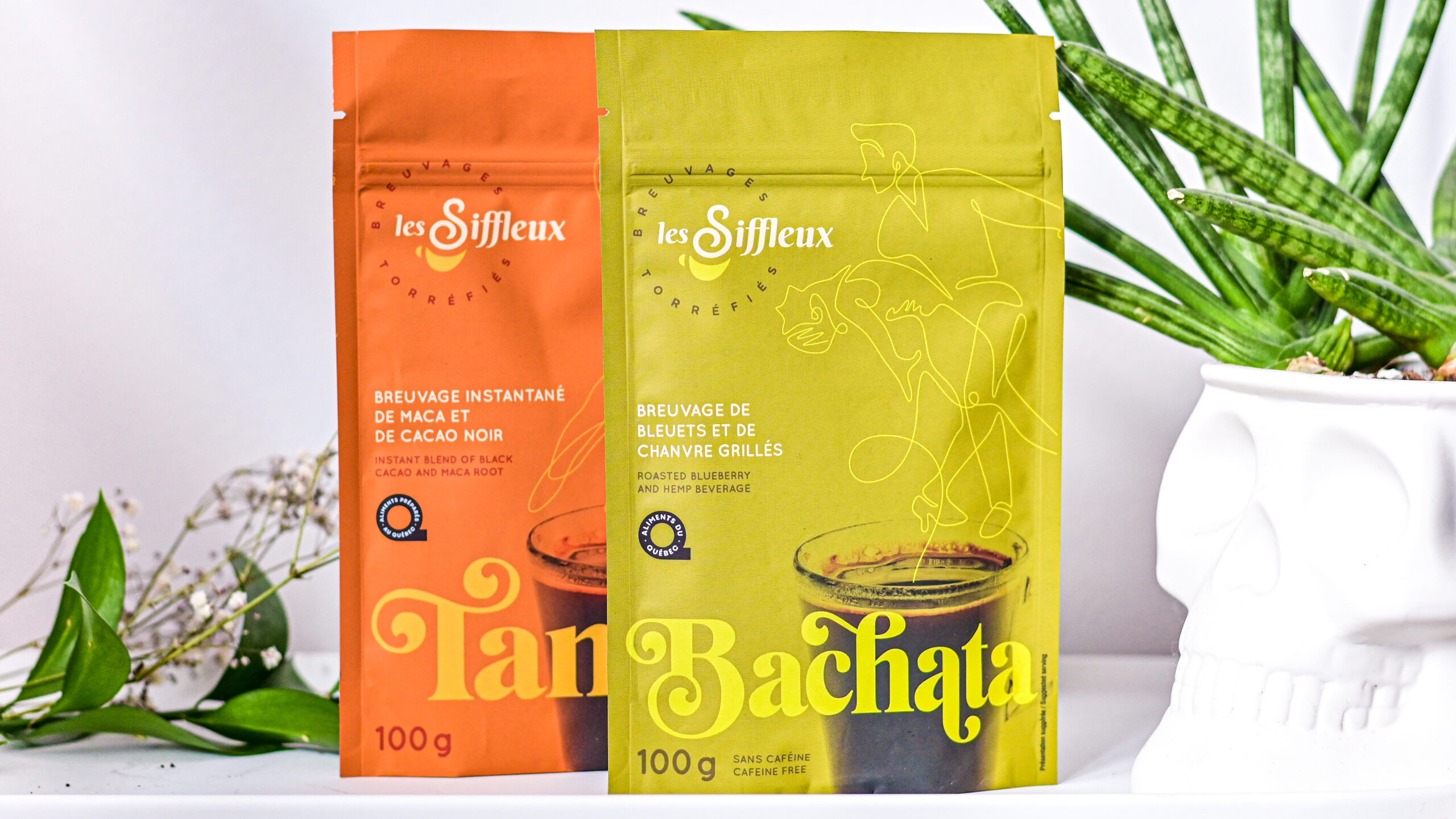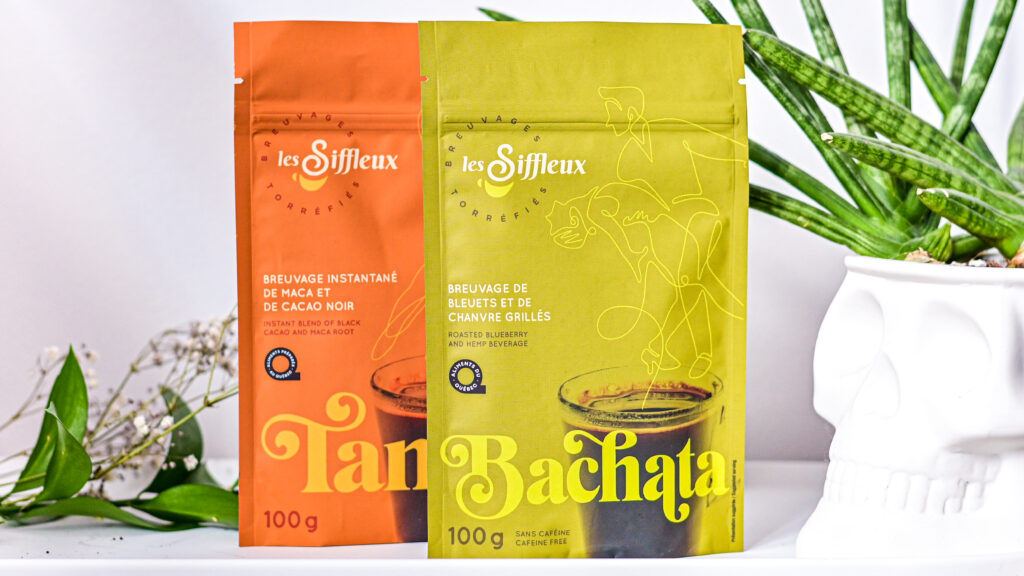 6 – Roasted beverages by Les Siffleux
Caffeine intolerant people (like me) will be thrilled to try alternative beverages to coffee. Les Siffleux are beverages made from roasted berries and roots. Caffeine free, made with organic ingredients, Siffleux can be drunk hot or cold.
Four flavors available: Roasted Cranberries – Maca & Ginger – Blueberry & Hemp – Maca & Dark Cocoa;
A woman's company;
Low sugar, natural energy, gluten free, vegan;
Available online and in select retail locations.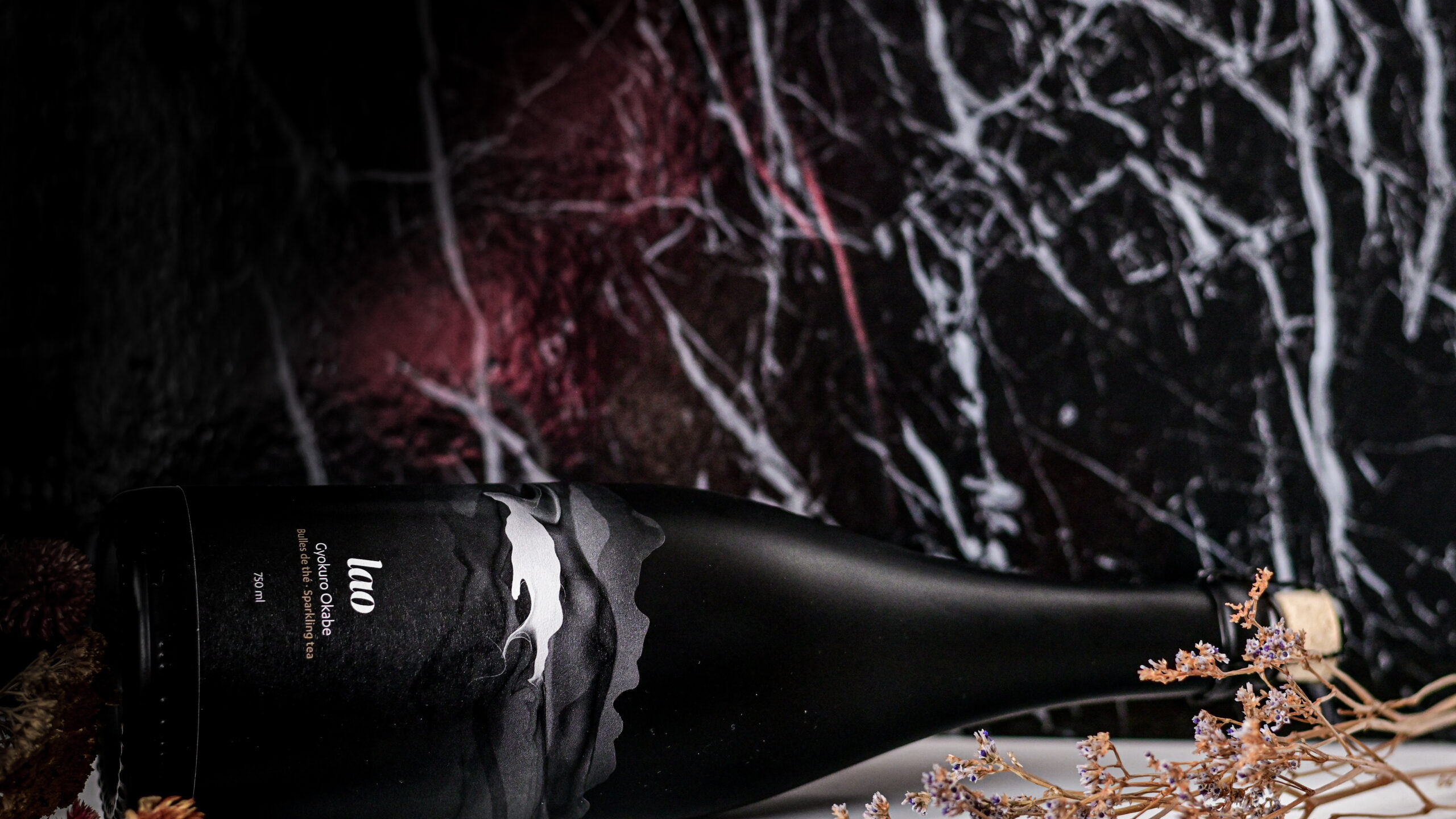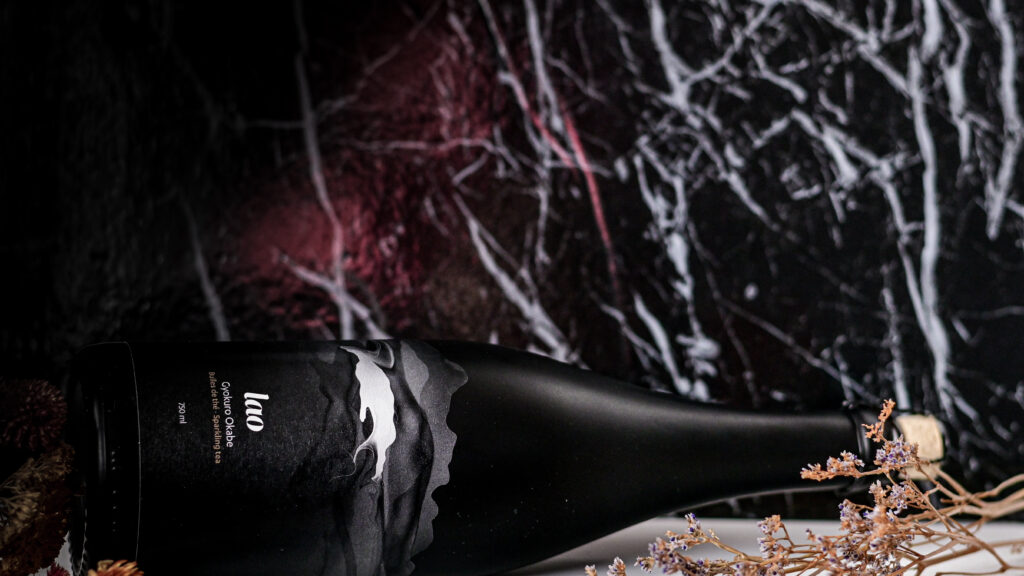 7 – Tea Bubbles by LAO Kombucha
Tea Bubbles is a festive, non-alcoholic drink to be enjoyed without moderation! Its champagne-like bubbles and delicious flavors will make any occasion a special event. This unique drink is made from Gyokuro Okabe green tea, the highest grade green tea in Japan and still hand-picked. The Gyokuro style is an ancient cultivation method that consists of covering the tea leaves a few weeks before harvesting and thus depriving the leaves of a percentage of the sun's rays. This method allows for the development of a great sweetness and rich aromatic complexity. Available online and in many specialized retailers.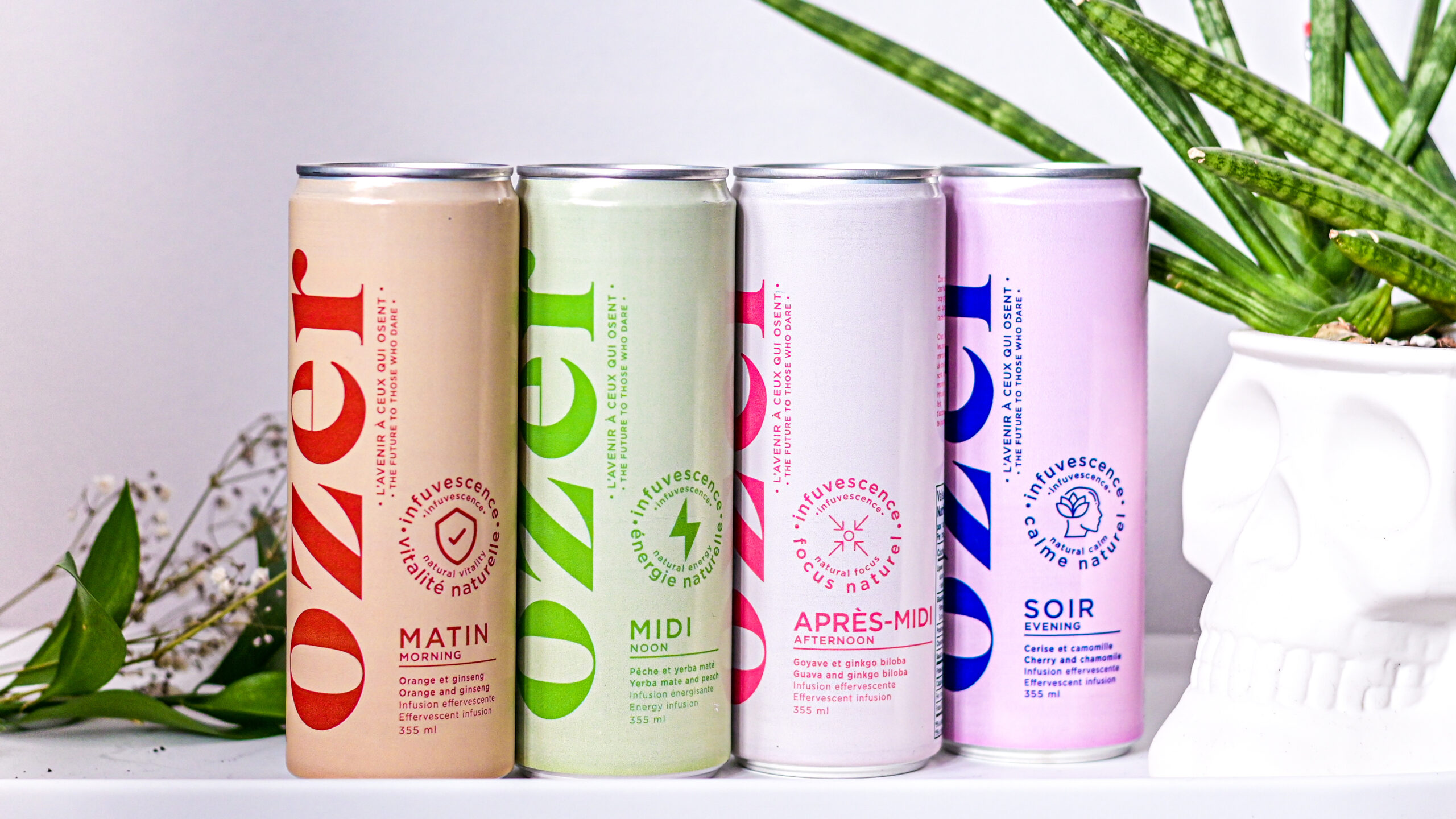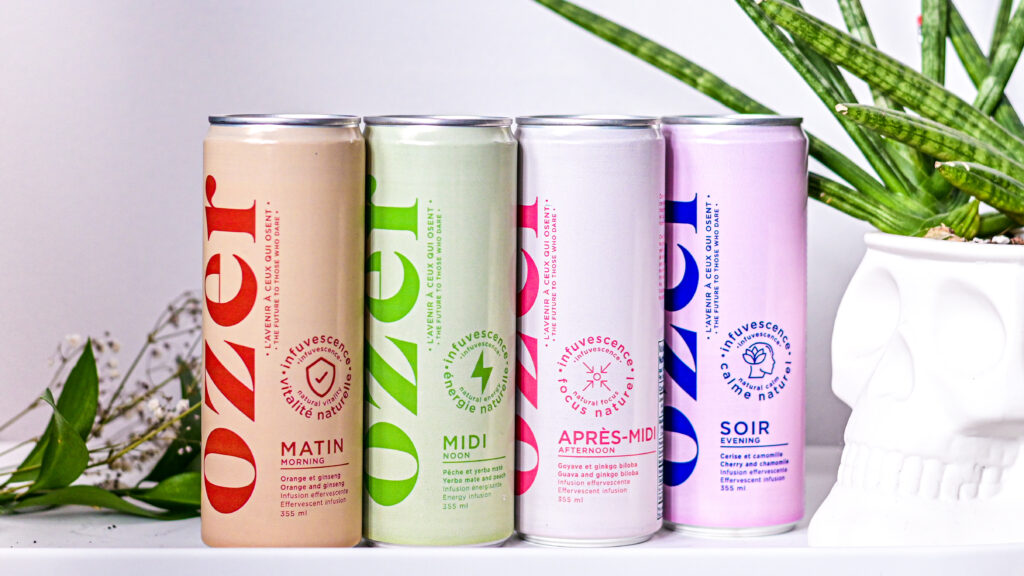 8 – Infuvescences by ÖZER
Infuvescence = Infusion + Effervescence! ÖZEZ accompanies you throughout your day with their organic infusions of the best herbs and superfoods in a new gram of beverages whose properties are adapted to each moment of the day. ÖZER is made with love here in Quebec, by the sparkling Pascale and her family!
Morning – Vitality: ginseng and orange;
Noon – Energy: yerba mate and green tea;
Afternoon – Inspiration: ginko biloba, dandelion and parsley;
Evening – Calm: chamomile, chicory and cherry juice;
Available online and in many grocery stores and specialty retailers.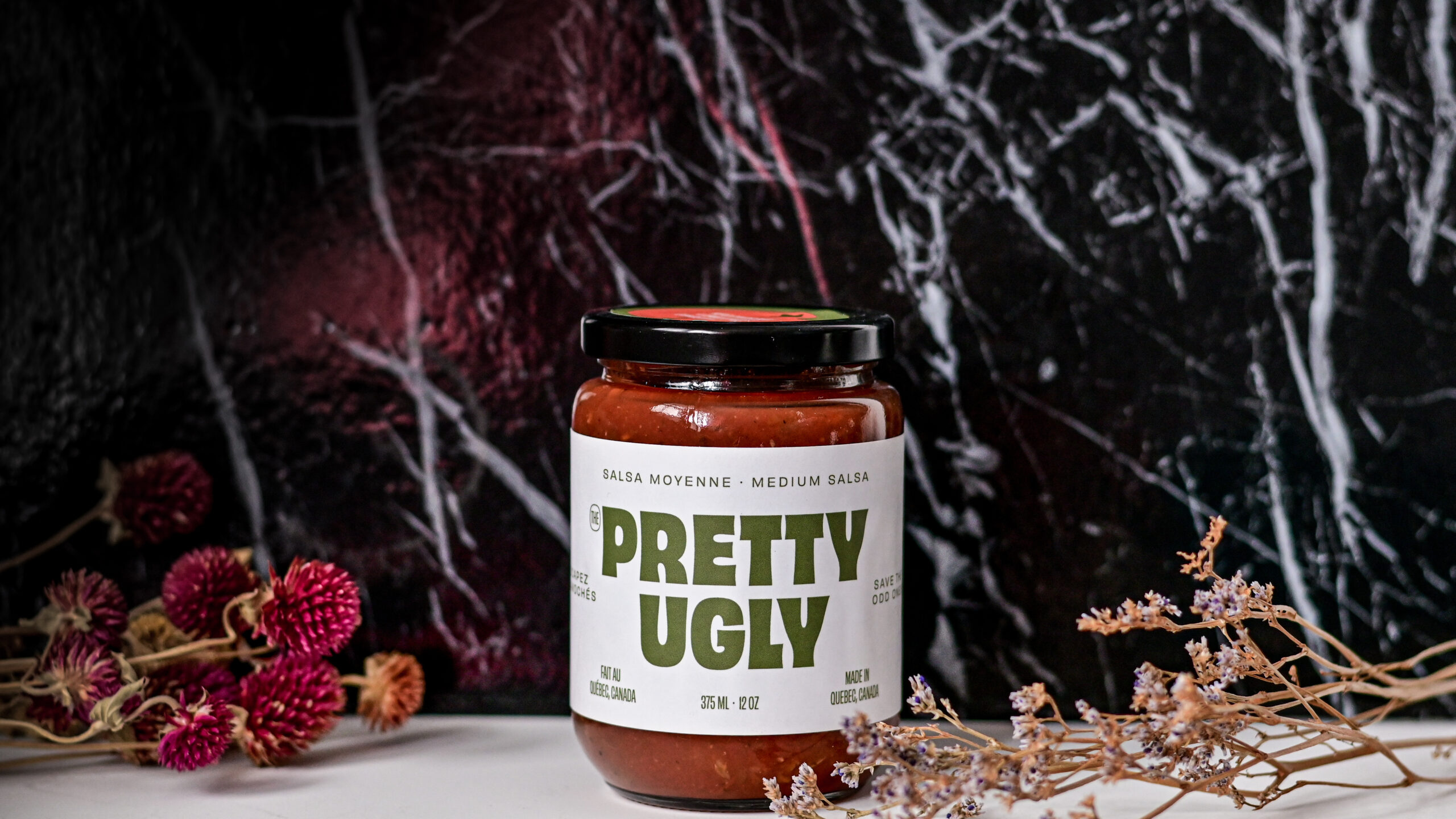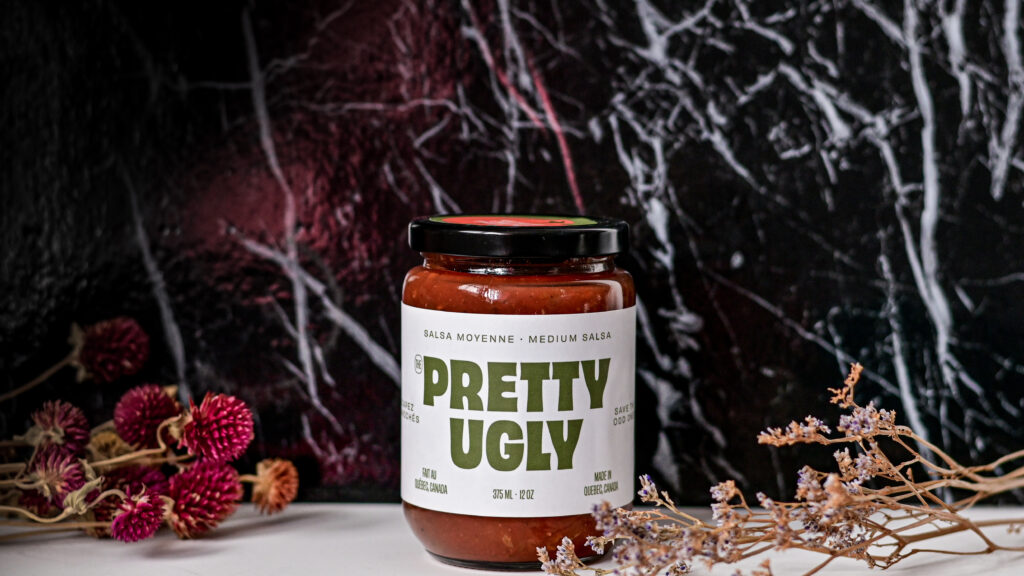 9 – Pretty Ugly salsas
More than just Quebec salsa, Pretty Ugly's mission is to fight food waste by giving ugly or unsold food a second chance. 95% of their vegetables, such as green peppers, jalapenos, garlic, etc. have been saved from food waste. That is very impressive! Pssst… they will be introducing us to a new product very soon!
Three intensities ranging from mild to spicy;
The only ones to use 100% fresh tomatoes;
They save 2000 pounds of vegetables per week;
Available online and in all IGA stores.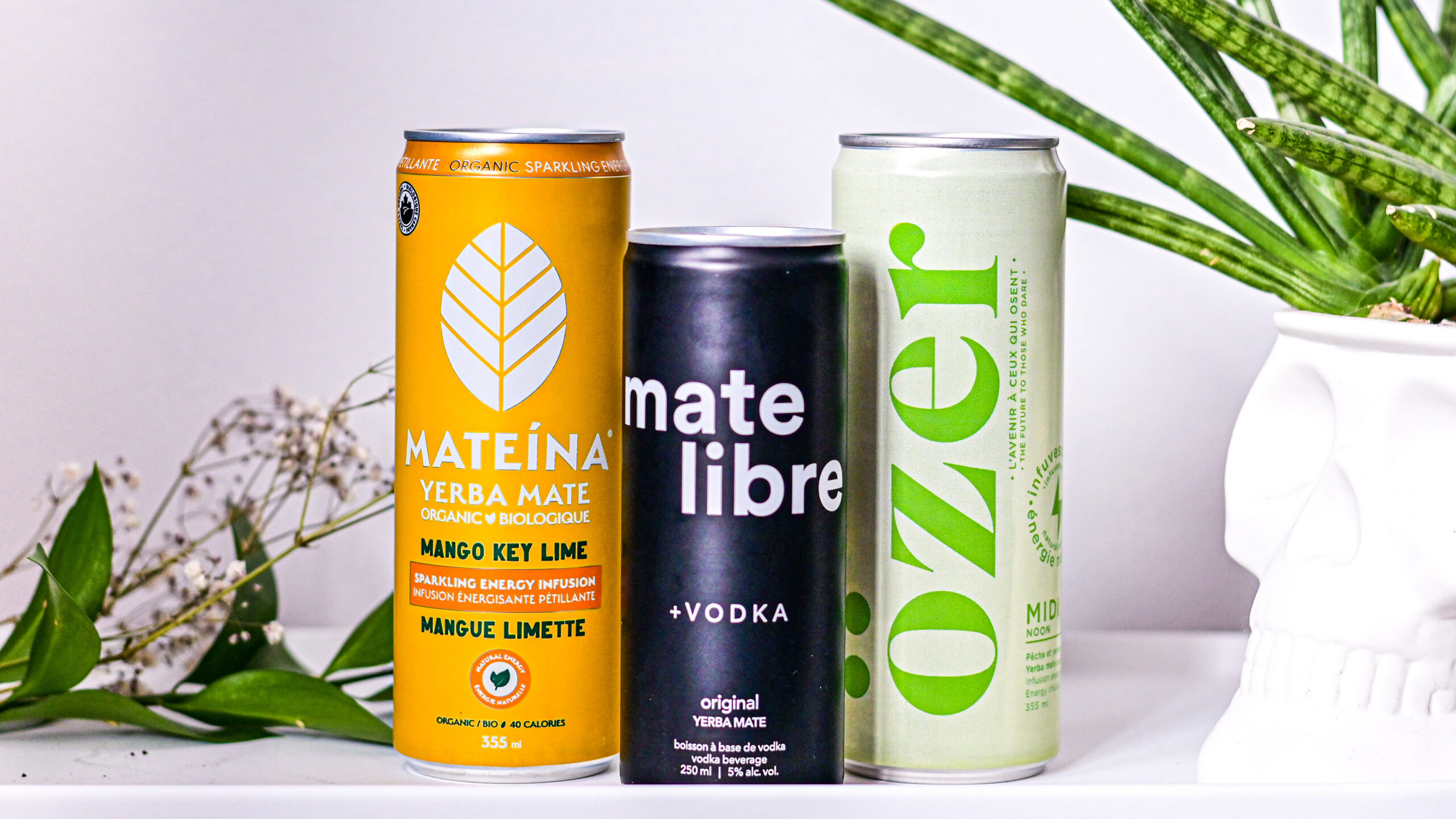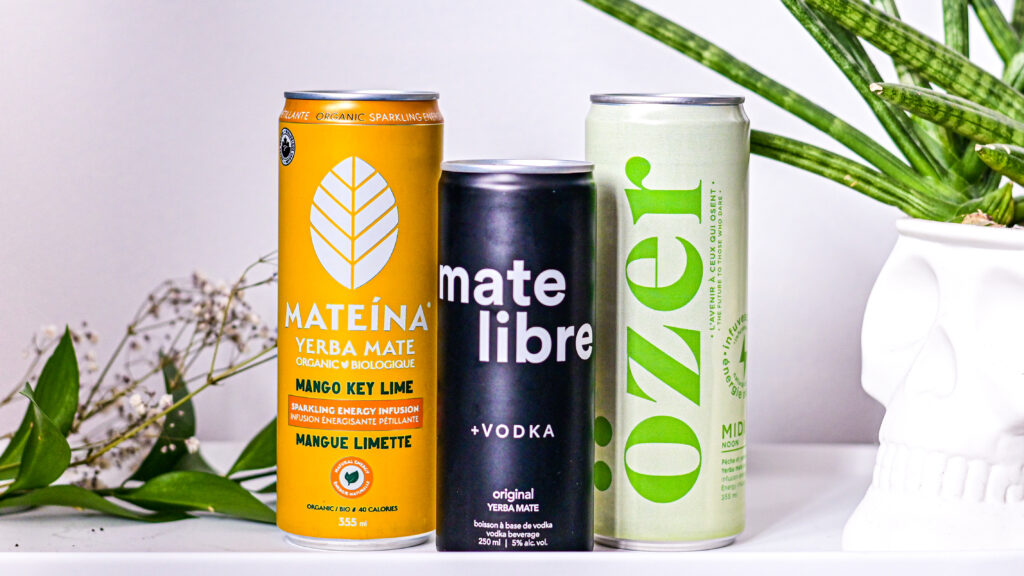 10 – Yerba Mate drinks
A new trend that has been taking hold in Quebec for a few years: ready-to-drink drinks made from a plant called Yerba Mate. According to Mateina, Yerba Mate (yer-bah mah-tay) is a tea-like plant with a unique nutritional profile, taste and brewing method. This infusion is enjoyed by millions of people every day for its powerful ability to naturally improve focus, mental clarity and physical stamina. Basically, it is a magical herb that contains about the same amount of caffeine as coffee, but provides a stimulating sensation to the body and mind in a gentler, less stressful way. Several companies offer these products: Mateina, Mate Libre, Özer, Mana and Guru. Special mention to Mate Libre who have put on the market a vodka based drink!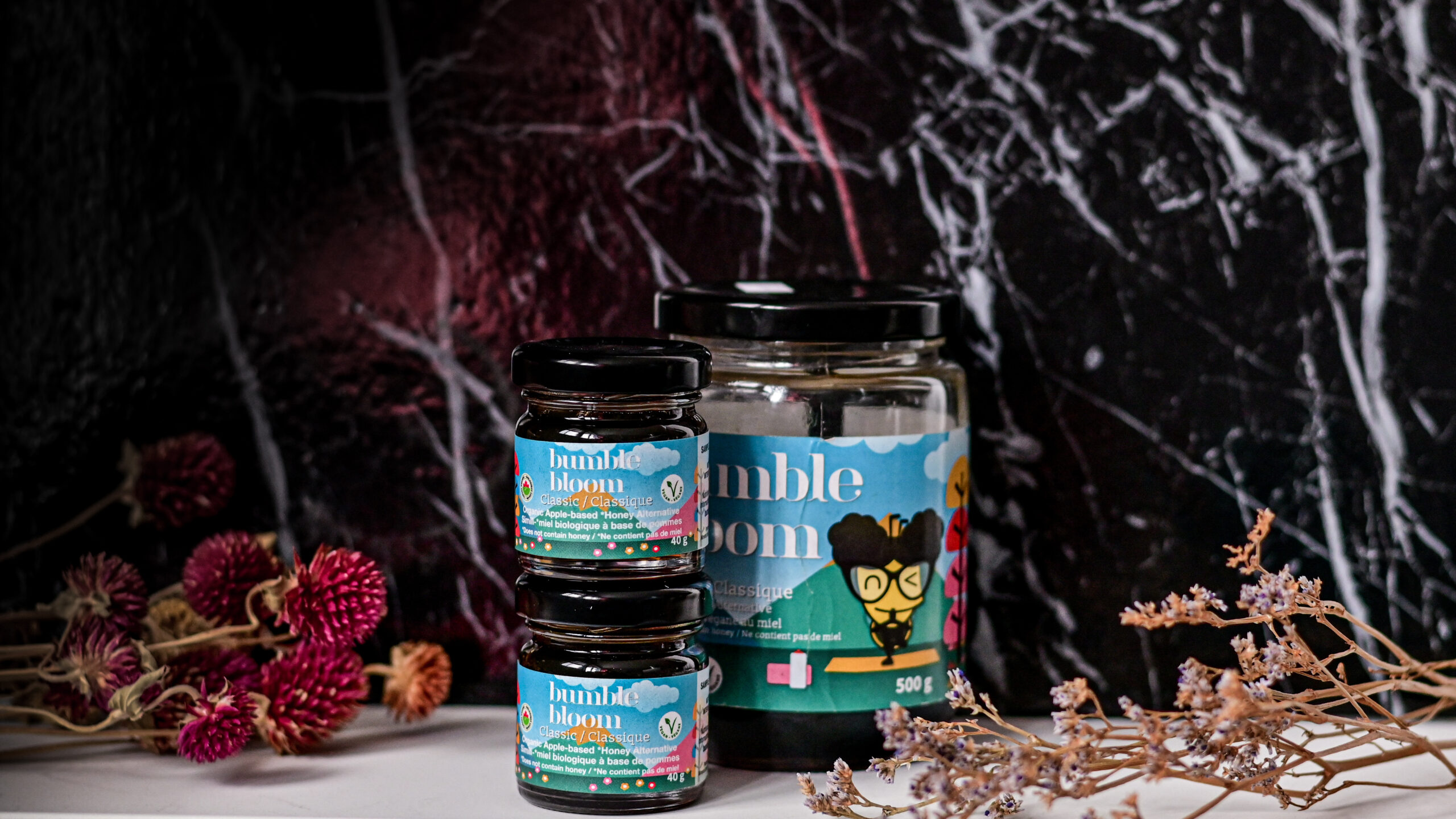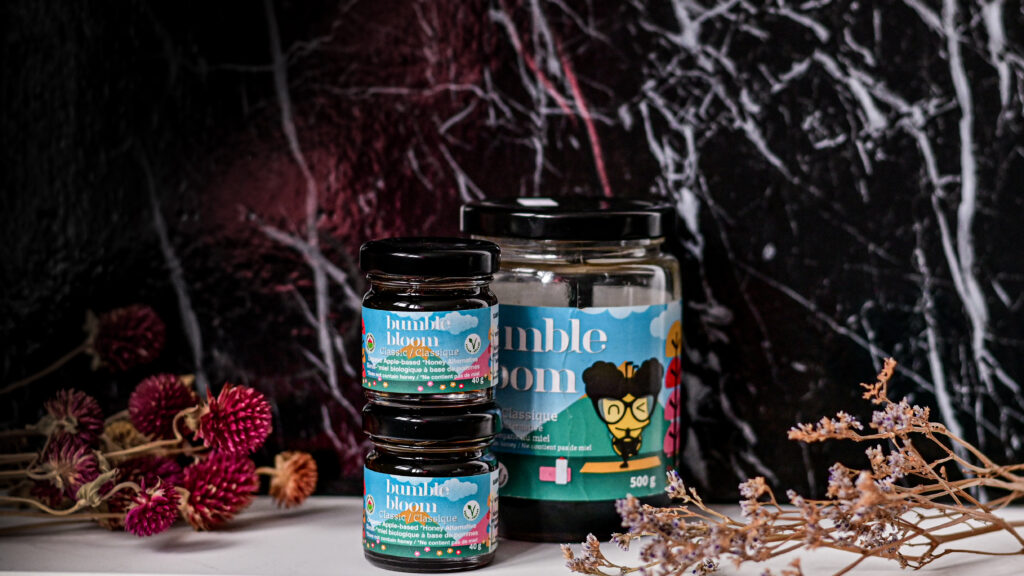 11 – Bumble Bloom Apple Honeycomb
I see you coming: This is not new! … Never mind, it's worth talking about again and again. Bumble Bloom is a vegan and organic alternative to honey, made entirely in Quebec. Use it like a conventional honey, in your tea, coffee, hot or cold drinks, meals, dressings and why not your cocktails?
Three flavors are available: Classic – Ginger – Cinnamon;
Also available, a creamy buffalo sauce (not on the picture because I forgot it at the Expo lol) and an energy bar;
Healthy and organic product;
Available online and in many stores.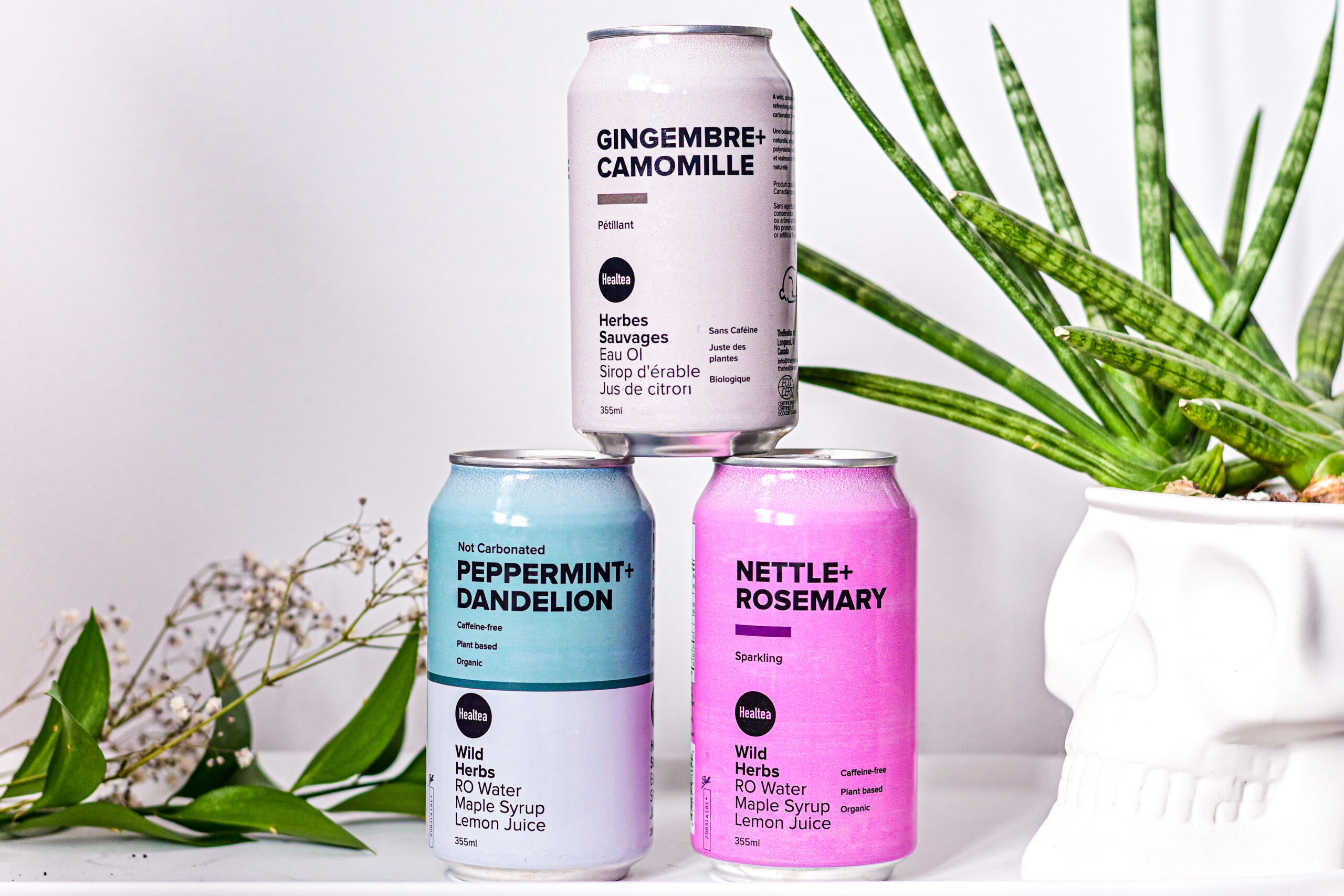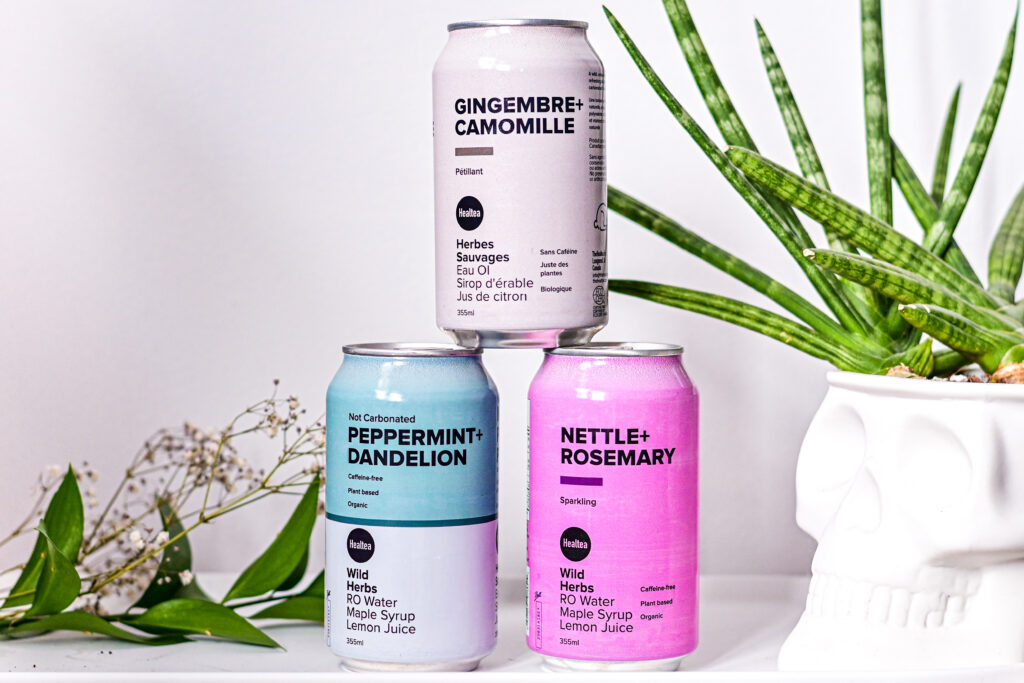 12 – Sparkling wild teas by Healtea
Another caffeine free product, well yes… I have no choice! Healtea presents us with a brand new image that is far from their old glass bottle. In each can, expect only four ingredients: osmosis water, organic herbs, lemon juice and locally harvested maple syrup. No caffeine, additives, alcohol or hard-to-say words. Not a fan of bubbles? Their flavors are also available without fizz.
Three flavors are available: Nettle and Rosemary – Ginger and Chamomile – Mint and Dandelion;
Organic and low in calories;
Available online and in many stores.
Of course, there were countless products to discover such as Chickumi, Rebon, Surette, Bela Peko, Nos Cabanes, Coop Boomrang, Olaola, Green Brothers, Ooya, Finfinoix, Flirt, Mama Shrub, Avanaa, Neo Chips, Epic Tofu, Au jardin des noix, Malterre, Indigo, Sap Sucker, Nüd, Harrington.