Rack of lamb with salted herbs and mustard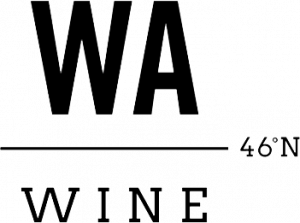 In collaboration
with Vins de l'état de Washington
Preparation

30 min

Cooking

35 min

Servings

2 to 3

Freezing

I do not suggest
Sauce
2 cloves garlic, finely chopped
Olive oil
1 cup white wine
1/3 cup Dijon mustard
1 tablespoon fresh thyme leaves
1 tablespoon honey
1/4 cup 15% country cream
Salt and freshly ground pepper
Ingredients
1 rack of Quebec lamb
1 tablespoon Bas-du-Fleuve salted herbs
1 tablespoon Dijon mustard
1 tablespoon grain mustard
1 teaspoon olive oil
Ground pepper
Preparation
In a small saucepan over medium heat, add the garlic and drizzle with some olive oil. Cook 2 to 3 minutes, stirring.
Add the wine, mustard, thyme, honey, season with salt and pepper and mix. Bring to a boil, reduce heat to low and simmer for 2-3 minutes.
Add the cream, mix and cook for 2 minutes to thicken. Keep warm.
Preheat the oven to 400°F.
Place the rack of lamb on a plate and set aside.
In a bowl, put the salted herbs, mustard, olive oil, pepper and mix. Spread over the rack of lamb.
In a non-stick skillet over medium high heat, add a good drizzle of olive oil and brown the meat on all sides, 8 to 10 minutes in total.
Place in the oven and continue cooking for about 15 minutes or until the internal temperature is 130°F for medium rare.
Place on a plate, cover with foil and let rest for 5 minutes before slicing.