Chimichurri pasta salad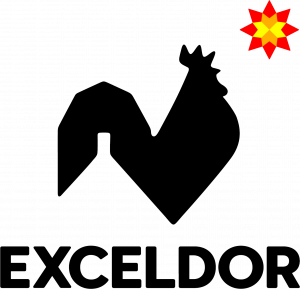 In collaboration
with Exceldor
Preparation

35 min

Cooking

40 min

Servings

6 à 8

Freezing

I do not suggest
Ingredients
2 chimichurri chicken breasts by Exceldor
500 g ricciole artisanal pasta
1 cup frozen corn
Olive oil
1 red bell pepper, diced
1 box of cherry tomatoes, halved
3 tablespoons finely chopped red onion
200 g crumbled feta cheese
2 x 156 g chimichurri pesto
Salt and pepper from the mill
Preparation
Preheat the barbecue to maximum power and reduce to medium power. Oil the grates.
Put the chicken breasts on the grills and cook for 15 to 20 minutes or until the chicken is cooked. Dice and place in a large salad bowl. You can also cook the chicken on a baking sheet in the oven at 450°F.
In a large saucepan filled with salted boiling water, cook the pasta al dente according to package directions. Pour into a colander, rinse thoroughly under cold water and drain well. Pour into the salad bowl.
In a frying pan over medium high heat, place the corn, drizzle with olive oil then season with salt and pepper. Cook 8 to 10 minutes, stirring, until the corn is golden brown. Leave to cool for 10 minutes and pour into the salad bowl.
Add the rest of the ingredients, a good drizzle of olive oil, season with salt and pepper and mix.