Beef striploin with blue cheese sauce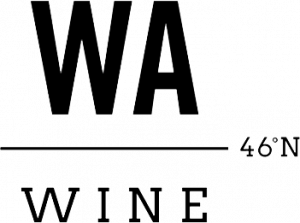 In collaboration
with Vins de l'état de Washington
Preparation

20 min

Cooking

20 min

Servings

4

Freezing

I do not suggest
Ingredients
4 steaks (200 g each) beef striploin
1 tablespoon olive oil
2 tablespoon2 butter
3 sprigs fresh thyme
Salt and pepper from the mill
Blue cheese sauce
1 tablespoon butter
1 shallot, finely chopped
1 clove garlic, finely chopped
237 ml 15% country cream
200 g Monsieur Gustave blue cheese, crumbled
1 teaspoon fresh thyme leaves
1/4 cup white wine
Salt and pepper from the mill
Preparation
Take the meat out of the fridge 30 minutes before cooking to temper it. Season generously with salt and pepper on both sides. Set aside.
Prepare the sauce : in a small saucepan over medium heat, melt the butter and add the shallot and garlic. Cook, stirring for 4 to 5 minutes.
Add the cream, cheese, thyme leaves, white wine, season with salt and pepper then mix. Cook for 5 to 6 minutes, stirring, to melt the cheese and until the sauce thickens slightly. Turn off the heat and keep warm.
In a large cast-iron skillet over medium-high heat, add the olive oil and melt the butter. Mix well.
Add the steaks, rub in the bottom and cook for 3 minutes. Flip, add the sprigs of thyme and continue cooking for 3 to 4 minutes, or until the internal temperature reaches 145°F, which will give medium doneness. Baste the steaks constantly with the thyme butter!
Remove from the skillet, place on a plate and cover with aluminum foil. Let sit for 5 minutes before slicing and drizzling with blue cheese sauce!